Experience in the University of Bologna, Italy. By Jesus Alonso
Facilities

8 / 10 points

Quality of the college

10 / 10 points

Is it easy to pass?

8 / 10 points

Activities

8 / 10 points

Tuition fees

8 / 10 points

Faculty

10 / 10 points
---
What is the University of Bologna like in general?
As many of you may already know, the University of Bologna is considered the oldest university in the Western world. When I think about this I have a really good laugh, as I come from the oldest university in America which is the National University of San Marcos in Lima, Peru.
The University of Bologna has different campuses throughout the Italian region of Emilia Romagna. There is, for example, the same city of Bologna, as well as Cesena, Ravenna, Rimini, Forli, Modena, among others.
I am already currently starting the second year of my master's degree - also known as "laurea magistrale" in Italian as Italy is where I study - of Economic Tourism and Administration. I think that time has helped me to get clearer opinion of what the University of Bologna is like.
When I was in my country, which is Peru, I really did not know much about the place to where, in the end, fate would bring me. I only knew that it was the University of Bologna and then I began to find out about Rimini, where I am now continuing my master's studies. I could not give an extensive opinion of what the city of Bologna is like for those who decide to study there, but I could say that almost all Erasmus students decide to come to or choose the city of Bologna when they want to come to Italy, especially Spaniards. I remember that when I went for a walk in Bologna and passed through the university area, I felt as though I had travelled outside of the country because, from one moment to another, instead of hearing Italian (which happens in Rimini) I began to hear a lot of students with the Spanish European accent. I felt as though I had come to Spain rather than to Italy. In short, this means that the University of Bologna is a very prestigious university in Italy and that it has students from all over the world.
In the case of Rimini, I can tell you that there are students from Italy, Germany, Russia, France, Pakistan, Argentina, Ecuador, Bolivia, Iran, China, Vietnam, Korea, Belarus, Turkey and many more nations. The classroom is full of different nationalities as you can tell, and this makes the classes more interesting when conversations are made and new classmates are getting to know each other.
What are the facilities like?
The University of Bologna, as I have already mentioned, has different university seats and different facilities within each city. For example, in the case of Rimini, I study at the Anghera seat and also at the seat where Albertí lecture rooms are. The rooms are old, but I come from a Peruvian National University; in my opinion, they are almost of the same standard. It is not that they have the latest technology but that you can study well and use the university's facilities to your advantage, if you can, and it depends on you as a person.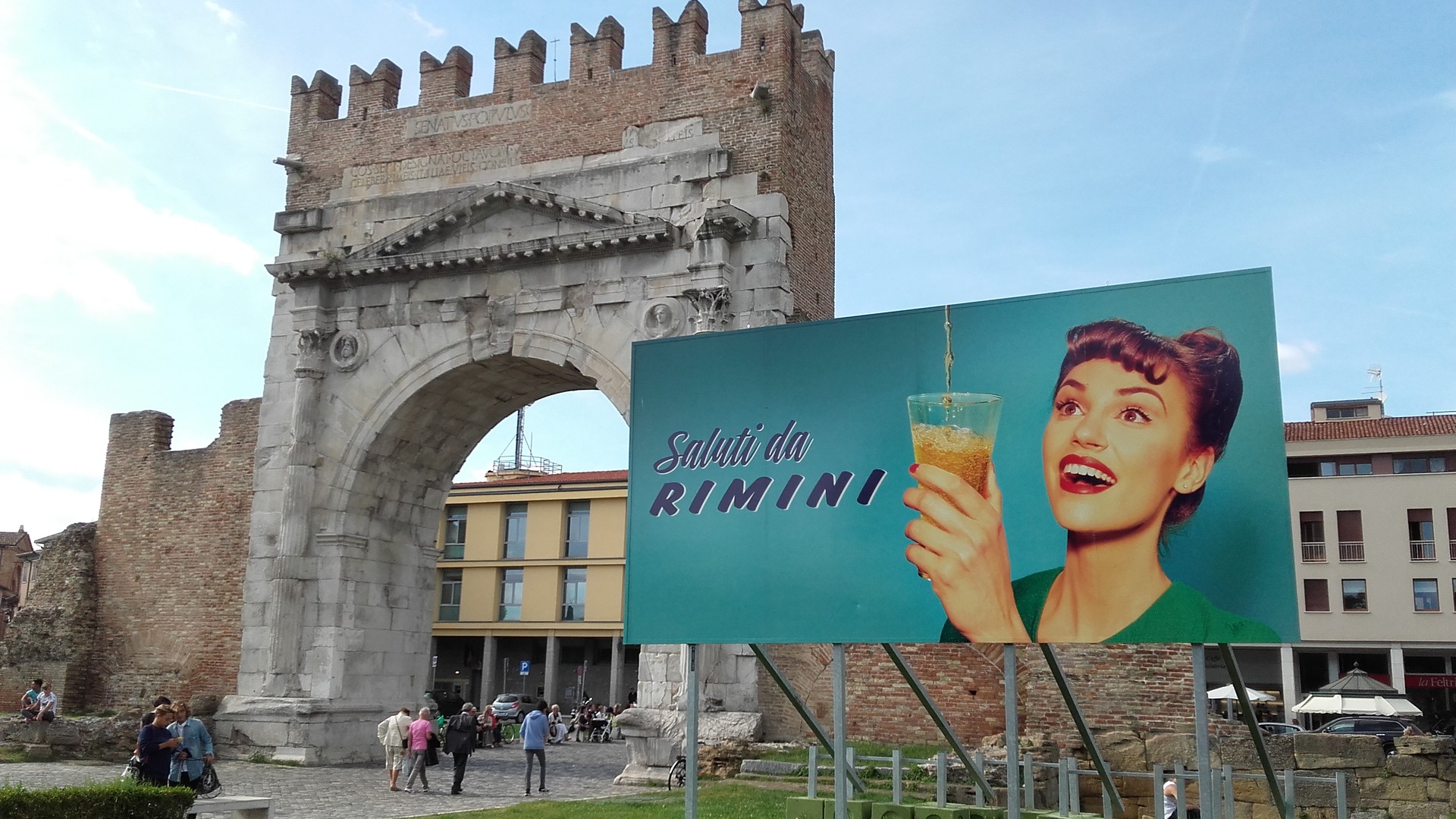 What is the teaching like?
I have my Master's in English Language, and most of the Italian professors have quite a strong accent when they speak in this language :S I do not want to mislead you by saying that they are all leading figures in their field as I have had some not so good experiences, but I have also had excellent experiences. For example, I am not the best at maths, but I can tell you that my maths professor from my first year of master's, Letizia Guerra, was by far the best because she had a good way of reaching out to each of her students.
I have also had teachers who really did not understand almost anything, and where I found it quite difficult to understand their lessons, I sometimes preferred to study on my own, rather than to go to classes. It depends a lot on who you connect with and the time you put into passing the courses. As they say, when there's a will there's a way, so you can always find a way to learn.
Is it easy to pass exams at the University of Bologna?
I would say that it depends a lot on the course that you take, as some courses are more time-demanding than others. For example, in my first semester the course that was more of a headache was macroeconomics and when I was using the Stata system it felt that my head was going to explode because I didn't really get to understand anything, since the professor was going through it so fast that, even though I studied on my own at home, I never really got the main idea of the system, but I, thankfully, managed to pass the course at the end.
There have been courses and teachers that also surprised me, for example: my Time Series professor told us that we could take the exams with our notes to hand, no problem at all.
Another thing that happens a lot in the university, at least in my master's course is that group work is used a lot, something that I thought was not going to happen so much for what is a master's degree, so if you don't like to socialise you will have to learn how to get to know all your classmates so they can give you a hand, at least when you need it.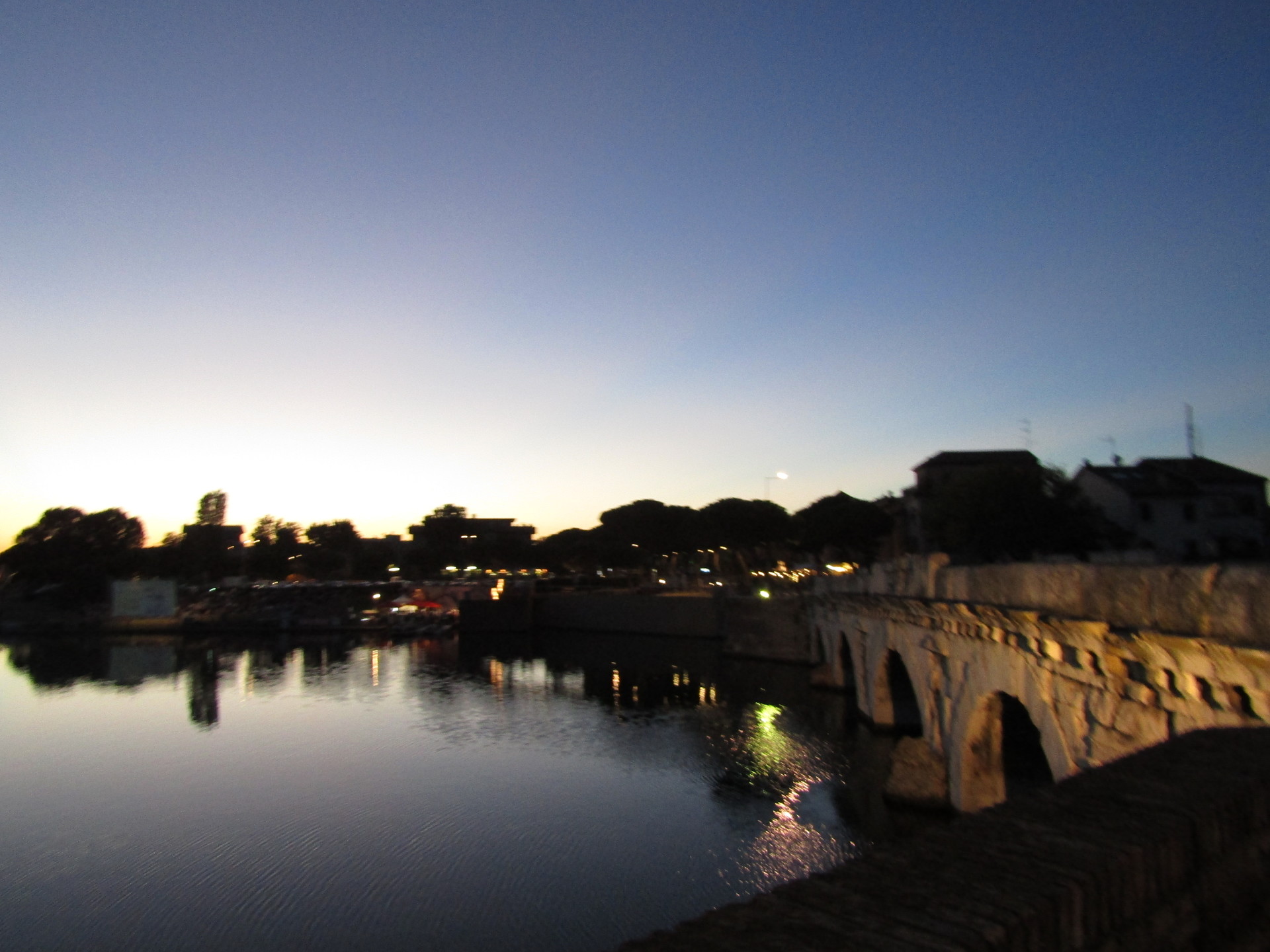 What are the activities that the university organises like?
Something that I really like about the university is that they always keep students informed of the different activities that are carried out within the university as well as the activities that are carried out outside it by other organisations. For example, at least once a month I receive an automatic email with all the information about what is going on over the following weeks and the conferences opportunities that students can make use of.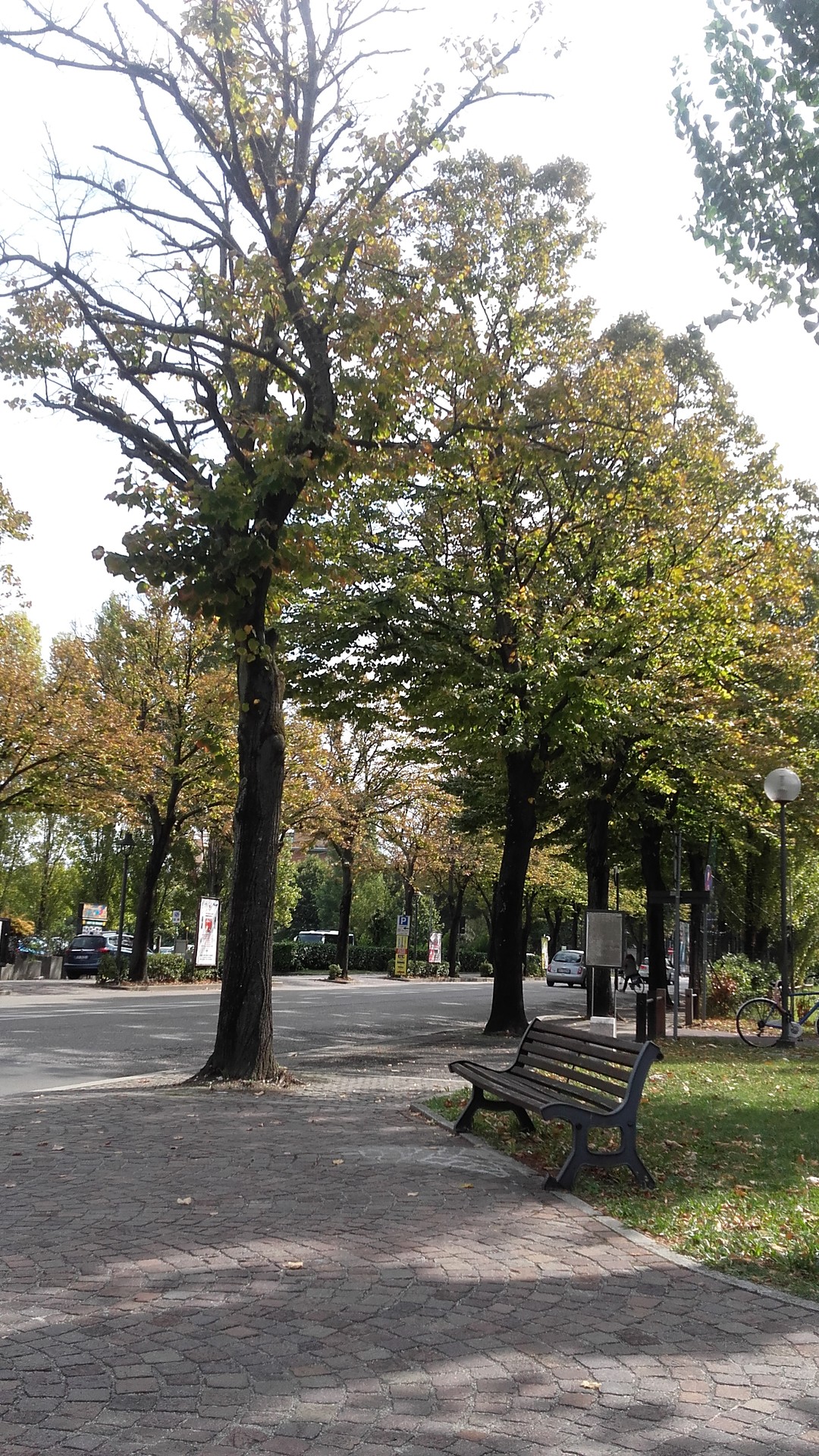 Regarding the informal activities among classmates, in the case of Rimini, which faces the sea, I get the impression that the university is sustained by the vitality of the students during the winter, and almost all movement is found in the centre. Meanwhile in the summer, the movement is found at the beach and with summer comes a real tidal wave of tourists on holiday, spending their days in this area of Italy. There are more parties, concerts and film screenings on the Tiberian bridge and so many activities that to be able to go to all of them you have to not be working to get the most out of it!
Do you think there is a good quality of teaching?
I would say that on a scale from one to ten I would give the university a 6. 5. I honestly feel that it lacks a few things, but this doesn't mean to say that the university is bad or that it doesn't have good courses. Definitely, it does have good professors but it also has those who aren't so good, like in every institution. As they often say, "even in the best families... ". For example, if what you want to do is come and spend two years, like me, completing a Master's degree, I would advise you to do it as an Erasmus so that you learn about another country, another culture and another form of teaching that helps you understand the things that the University of Bologna needs to develop.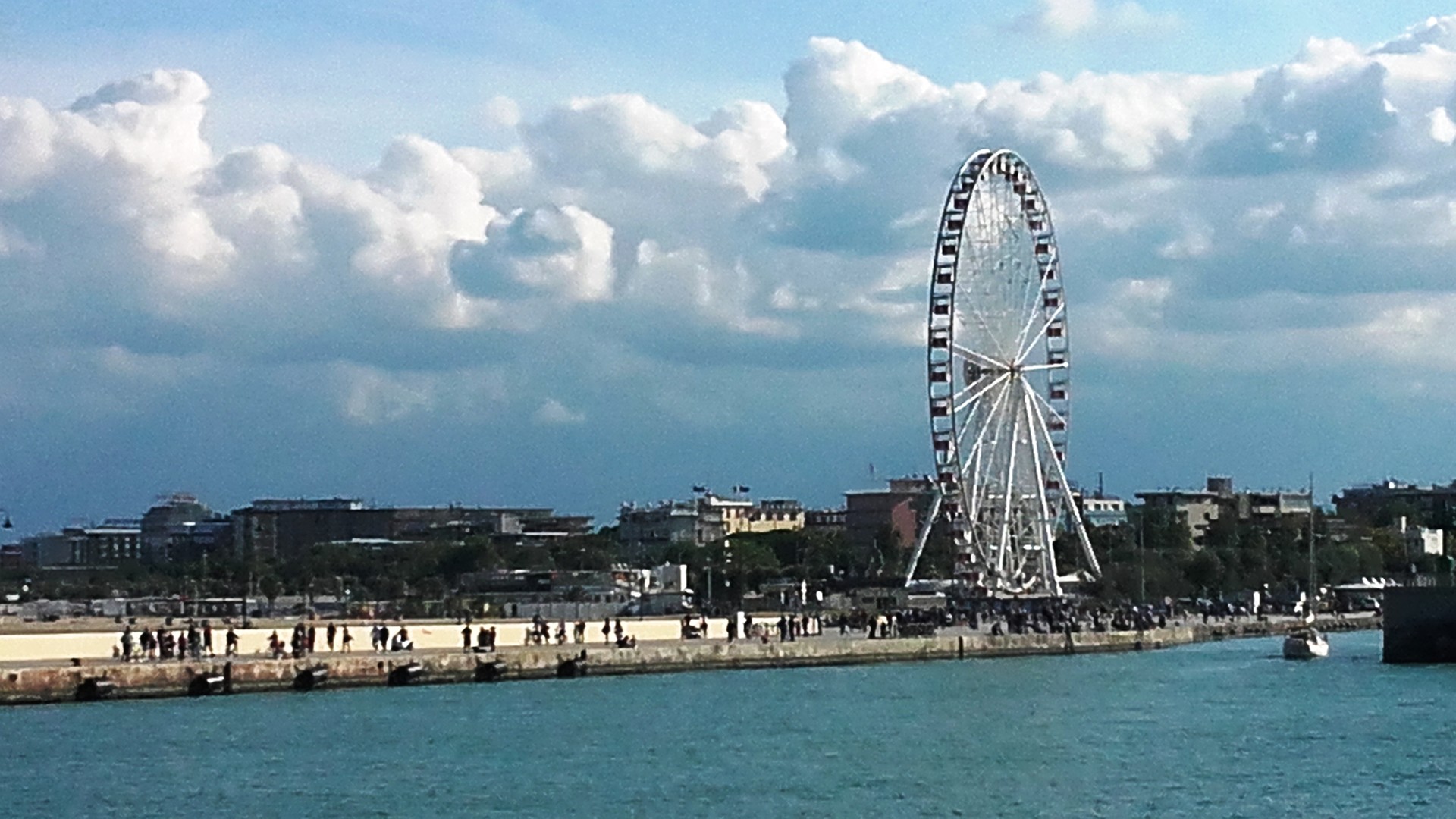 Do you have any anecdotes you would like you share?
Living outside of my country has helped me to become more independent and to make my own decisions. Not that I hadn't done so before, but I learned that language is something important, therefore I suggest you study Italian. I have many anecdotes that the University of Bologna has given me and which I am thankful for. Here I have met very good friends, and I am discovering new cultures, new ways of looking at life and I am getting used to different lifestyles that aren't so often seen in my country, for example: riding a bicycle is something quite common in Rimini and I like that, because it means that I have learned to move without any problem. I recommend always travelling to nearby places whenever you can since Italy is a very beautiful country and there is a lot of history and a lot of regional gastronomy in each place. It's not only about going to parties. Well, it doesn't hurt to have fun as well, but I think that getting to know the country is the most interesting thing to do of all.
Here, for example, is one of the many parties held in Rimini. This was the colour run event that took place at the beach.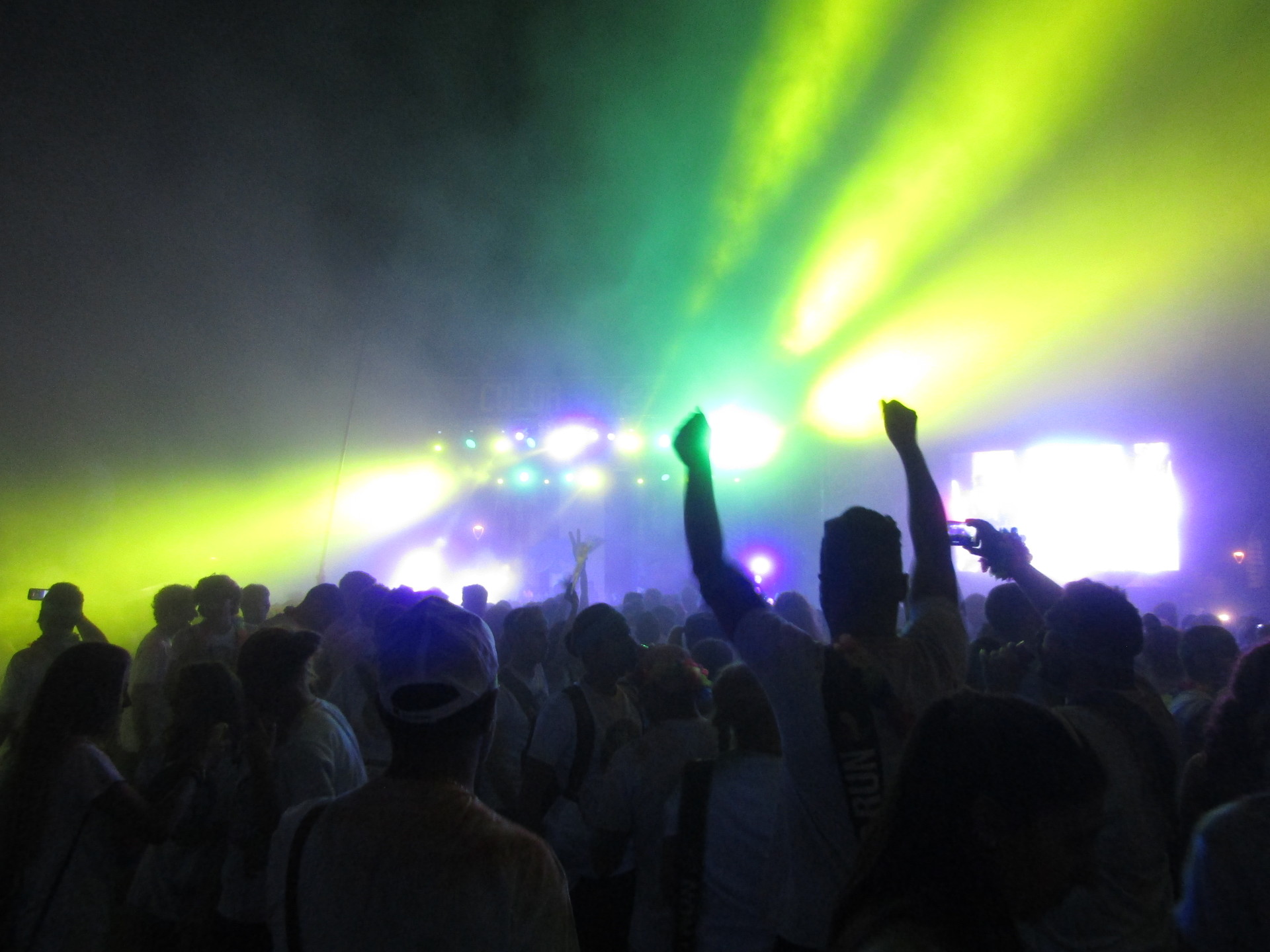 Take advantage of riding a bike in the Rimini area. There are places that are not listed in the tourist attraction points in Spanish but are points that I suggest you know anyway, such as Santarcangelo di Romagna, which is a unique town that has amazed me and, despite not having travelled to all the regions of Italy, it has a place in my heart that I would not change for any other "piccolo paese italiano".
And if you are a lover of ice cream and coffee, here in Rimini you will find a lot of businesses that offer them to students, as well as the parties on the beach and bars in the city center that are open and busier during the winter season, for example the Cantinetta and the Hasta Luego bar.
If you are not from the European community, as it was my case, I can tell you that taking out the residence permit is a real headache but this was only at the beginning, then all that changed and things became much simpler.
Furthermore, for those who come from South America, like me, or other countries and want to make a trip to the old continent, I can also advise you to come with your untranslated papers to then be able to do them here. Let me explain: here in Rimini, in the Court of Justice, you can translate the documents, paying only 16 euros for each page and 3. 86 for each document that you want to translate. This is something that I just discovered and I am in the process of applying for my study grant for this year (2016). Of course, if you have any doubts, then you can contact me to see if I could help you in any way.
You have to do the translations yourself and you have to fill out a form to be able to bring them here to Rimini where they will only see to you on Wednesdays and Saturdays from 9:00 AM to 12:30 PM .
Apply for the study grant, which is one of the best things that I could advise you to do so that you can survive this expensive life of coming to Italy and, by the way, you can also take advantage of working part time at the university to earn more money to allow yourself to indulge yourself and travel both within and outside of Italy.
Here the weather is defined by each season. Take advantage of getting to know the city itself, such as its monuments, squares, ice-creams, clubs, restaurants, open-air markets, fairs, concerts and many more of the things that are always going on in Rimini.
I hope that this information proves useful. Until next time!
---
Photo gallery
---
---
Content available in other languages
Share your Erasmus Experience in University of Bologna!
If you know University of Bologna as native, traveler or as exchange student... share your opinion on University of Bologna! Rate different characteristics and share your experience.
Add experience →