Back in Umeå aka introduction (AKA I DON'T KNOW HOW TO START)
So the time came for me to finally start a blog!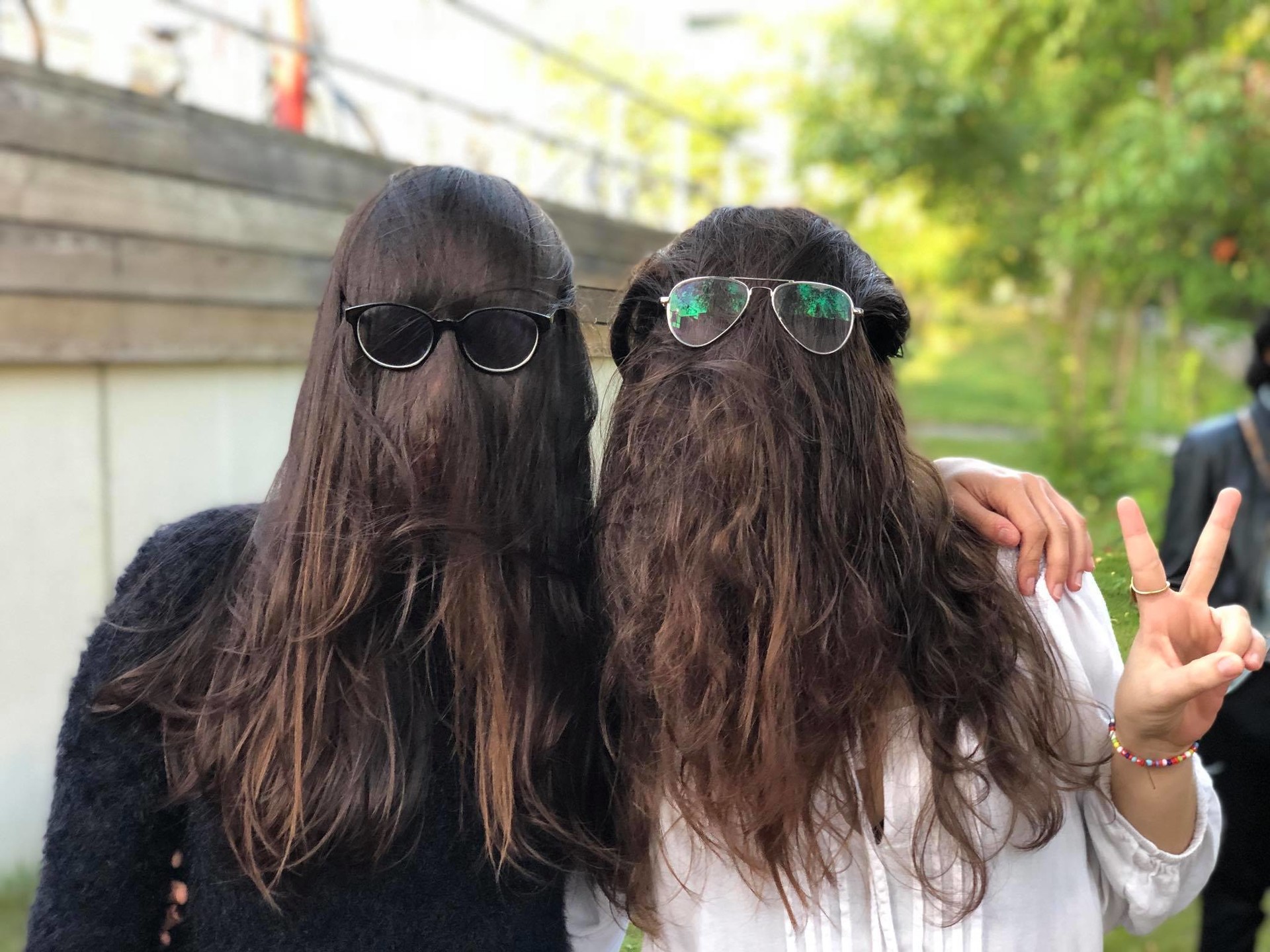 Some of you may think, why she starts a blog, and what she is going to talk about...
Well (you may are right).. To be honest I am not 100% what I am going to write here either, but the idea came back in the end of 2017 when I was traveling in central America and wanted to start sharing my experiences. In the end of the year, did the "goal list 2018" and one of my goals, was to create something new, (could be a song, a painting, or a blog).
And then eventually, I found my self in the north of sweden with beautiful people around me, coming from all over the world, and we had an amazing semester together, so I felt I wanna share those erasmus experiences with my friends back home, family, and people I met during those years.
(And in the end, maybe just for me, that I will keep an e-dairy to keep those moments alive...)

BUT ENOUGH WITH THE INTRODUCTIONS FAY, LET'S TALK ABOUT FUN!
Again a small introduction about my student life, I came in Umeå the previous January, a small student city in the north of Sweden,(around 100.000 inhabitants, and more than 30.000 students).
I started studying Psychology, and now I am taking a intensive course in swedish too!
(I will may use eventually some swedish words in some of the texts)

I live in a corridor, with 7 more people, who are coming from Sweden, Finland, India, Thailand, France, Zambia etc
My class has people from more than 15 countries, around the world too.
The city is very pretty, but winter here can be tough, cold and dark.
(YES, I TAKE VITAMIN D)
Last year, I experienced quite strong winter, with temperatures -25°C on average, and a minimum of -29°C for a couple of days in February. (Swedish are going out, jogging every day, even with those temperatures- they love it)
BUT ENOUGH WITH THE INTRODUCTIONS FAY, LET'S TALK ABOUT FUN! (vol2)
So yesterday, was the first meeting with the buddy groups, teams that includes swedish and international students, for all to meet new friends, learn about other cultures and ofc fun erasmus parties! (omg, so cliché).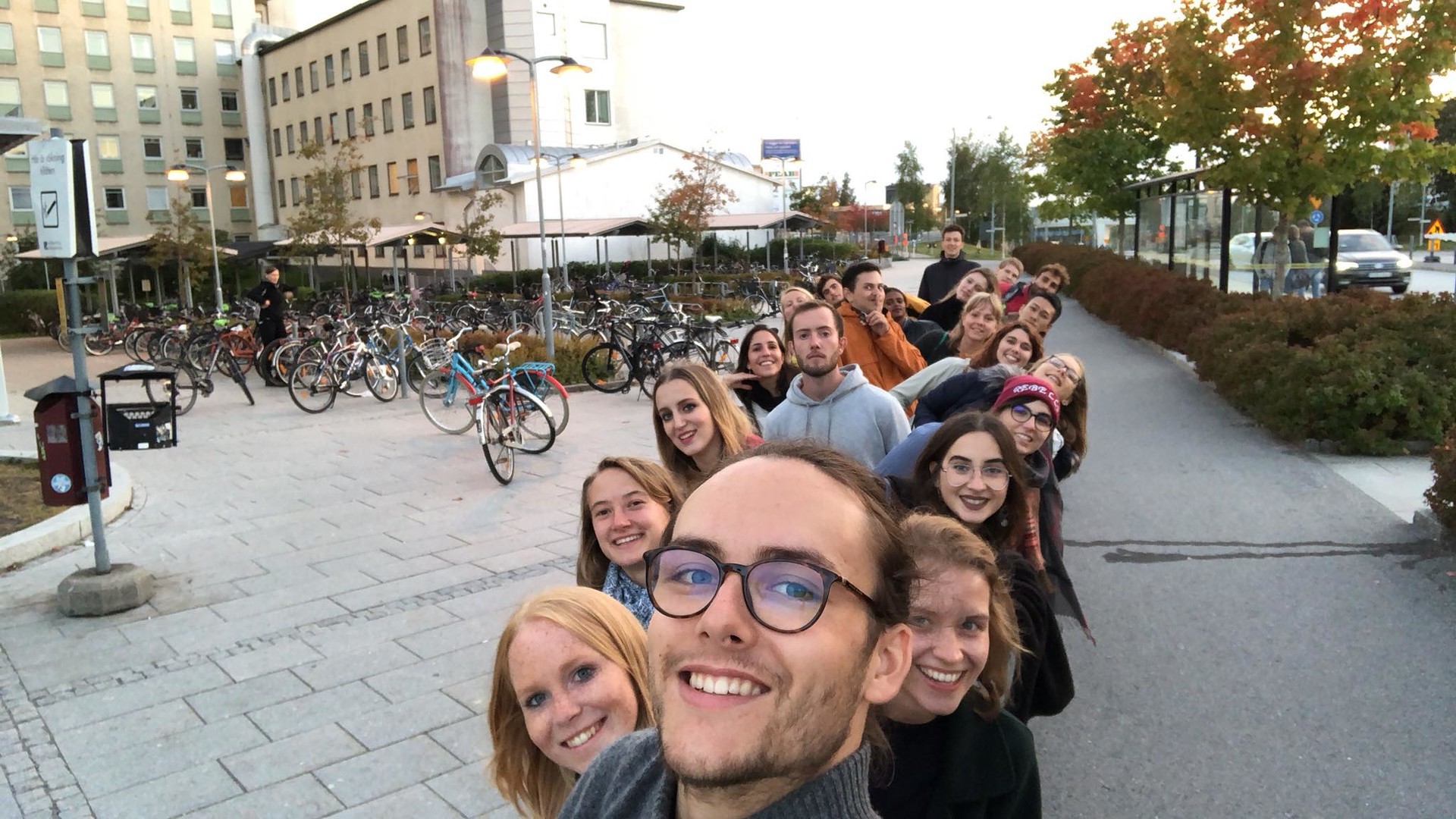 (that´s my group, no 3!) 

The groups, approximately 30 people each, are usually your first friends, but then, the events gives you the opportunity to meet people from other groups, and then a nice mix and match is happening!
In the introduction day, you meet all kind of people, including:


The korean called BYUNG-HO but tells you to call her Emma (no logic).. (HALLO FAY TALK TO US ABOUT LOGIC, THAT YOU CALLED FAY FROM FOTEINI),
The french that the already found all the other french and hang out together.
The hot swed thats in the other buddy group and you want to be around them.
A couple of old friends from the previous semester, and gossip about people have gone home and summer holidays.
Random greeks that are getting excited when they hear greek.(why?)
GERMANS❤️
  So after some "introduce yourself/ awkard games", we walked downtown to ALLSTAR, keep socializing, *and pay 70 crowns for a beer
Today was the photo scavenger hunt, and that simply means, that you get a list of tasks you have to do with your buddy, and in the end, the most funny and creative pictures, are winning..
The tasks quite simple and fun, and we all enjoyed the day!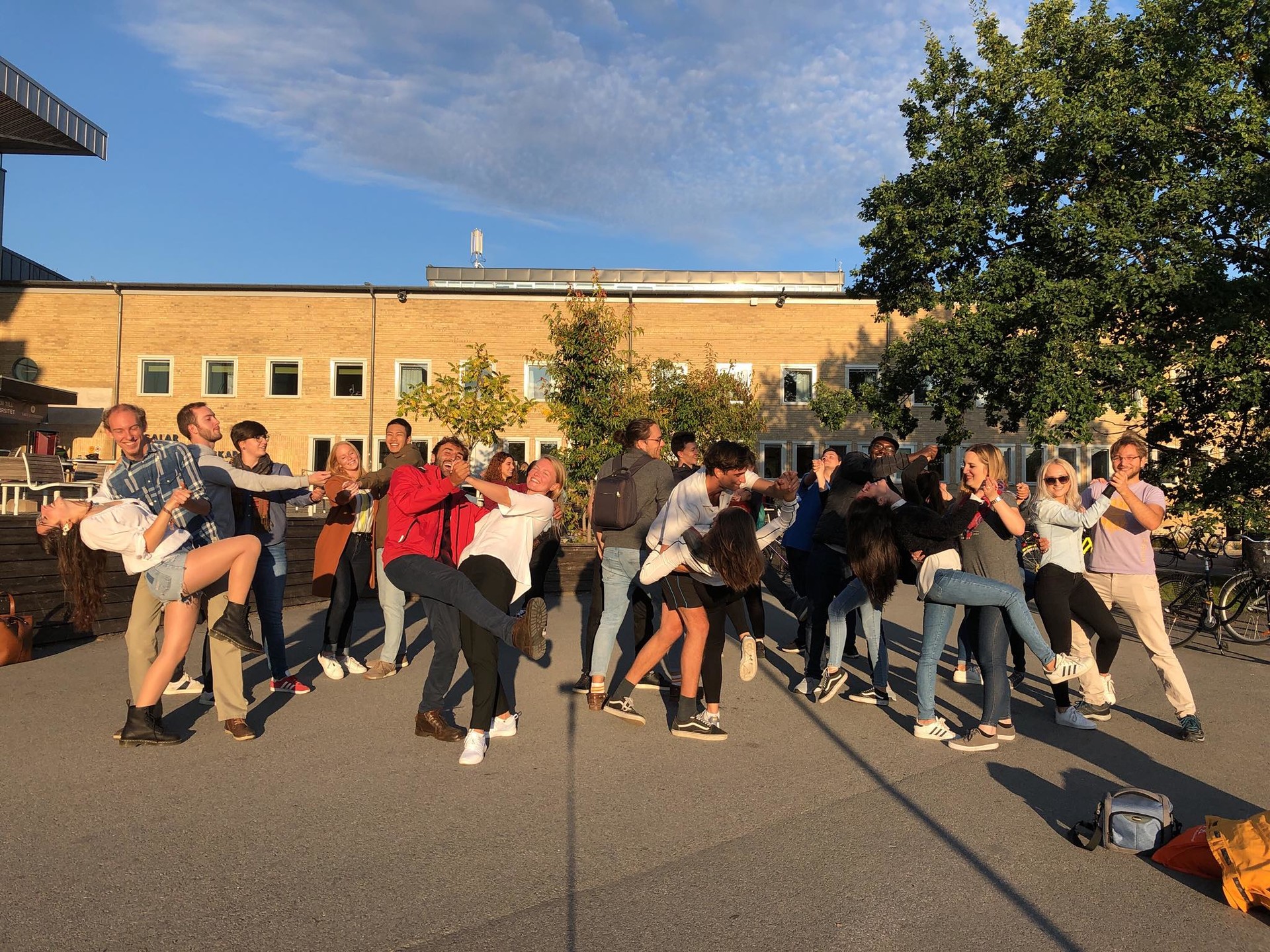 (for example a picture of a tango pose, from people have never danced tango in their lives)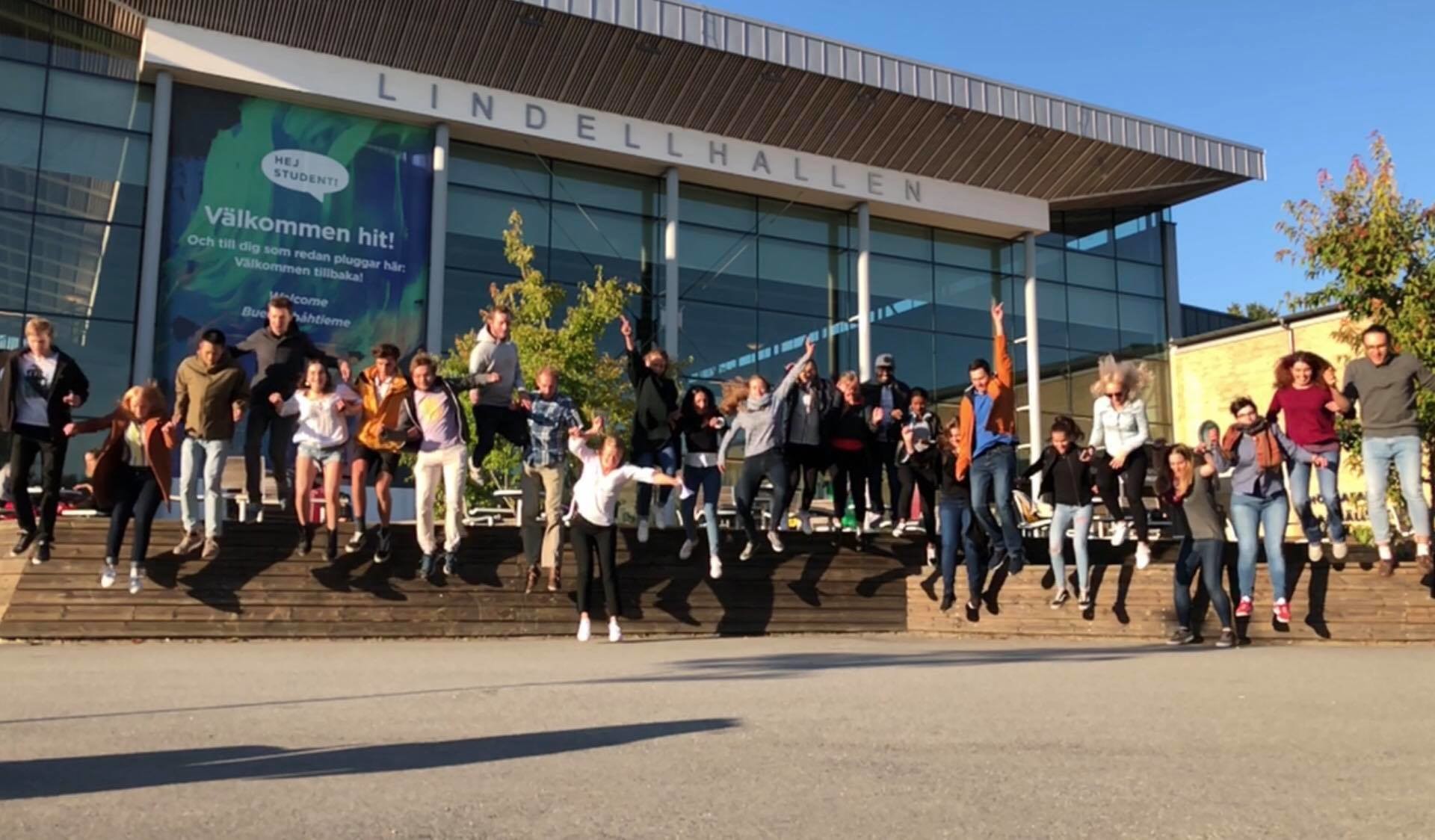 (and doesn´t matter that we may have masters and PhDs, don´t ask us to jump, the correct timming after the 3, 2, 1, JUMP!)
Well, that pretty much my first days back in Umeå, and I am already so excited about this new semester! I hope I will continue with this new (blogging) hobby, and I hope you will enjoy it too!
see you in 5...
---
Photo gallery
---
Want to have your own Erasmus blog?
If you are experiencing living abroad, you're an avid traveller or want to promote the city where you live... create your own blog and share your adventures!
I want to create my Erasmus blog! →