Team building day and first international pub!
Just woke up with a terrible hangover, after yesterday night, but let´s start from the beginning!
So the day started yesterday morning, a warm, sunny day in the universum.
(That's the campus, when no snow... )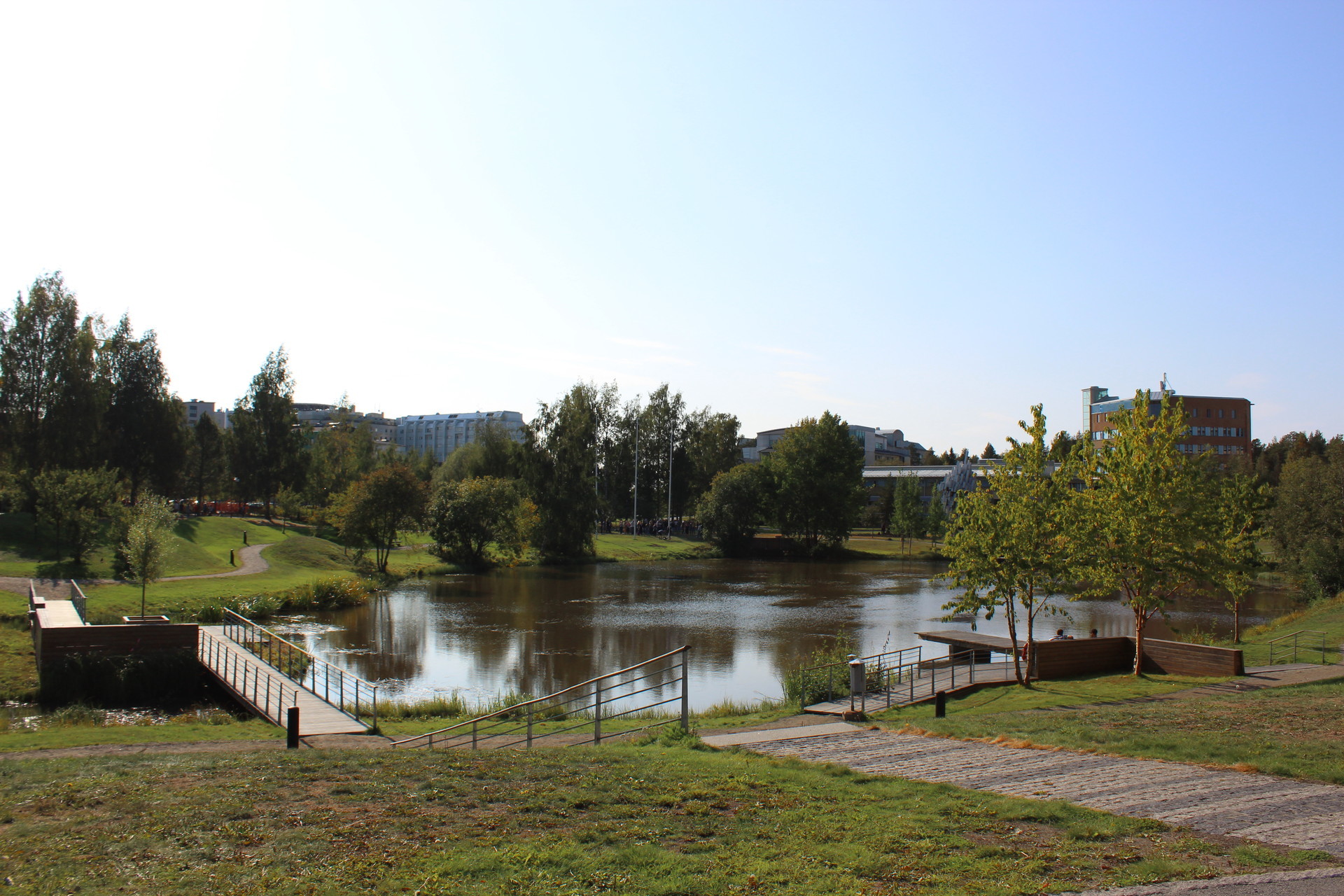 All the buddy groups were gathered, and then we started having a bounch of games, against another buddy group. We were again around 25 people each group, playing, cheering, yelling and laughing together!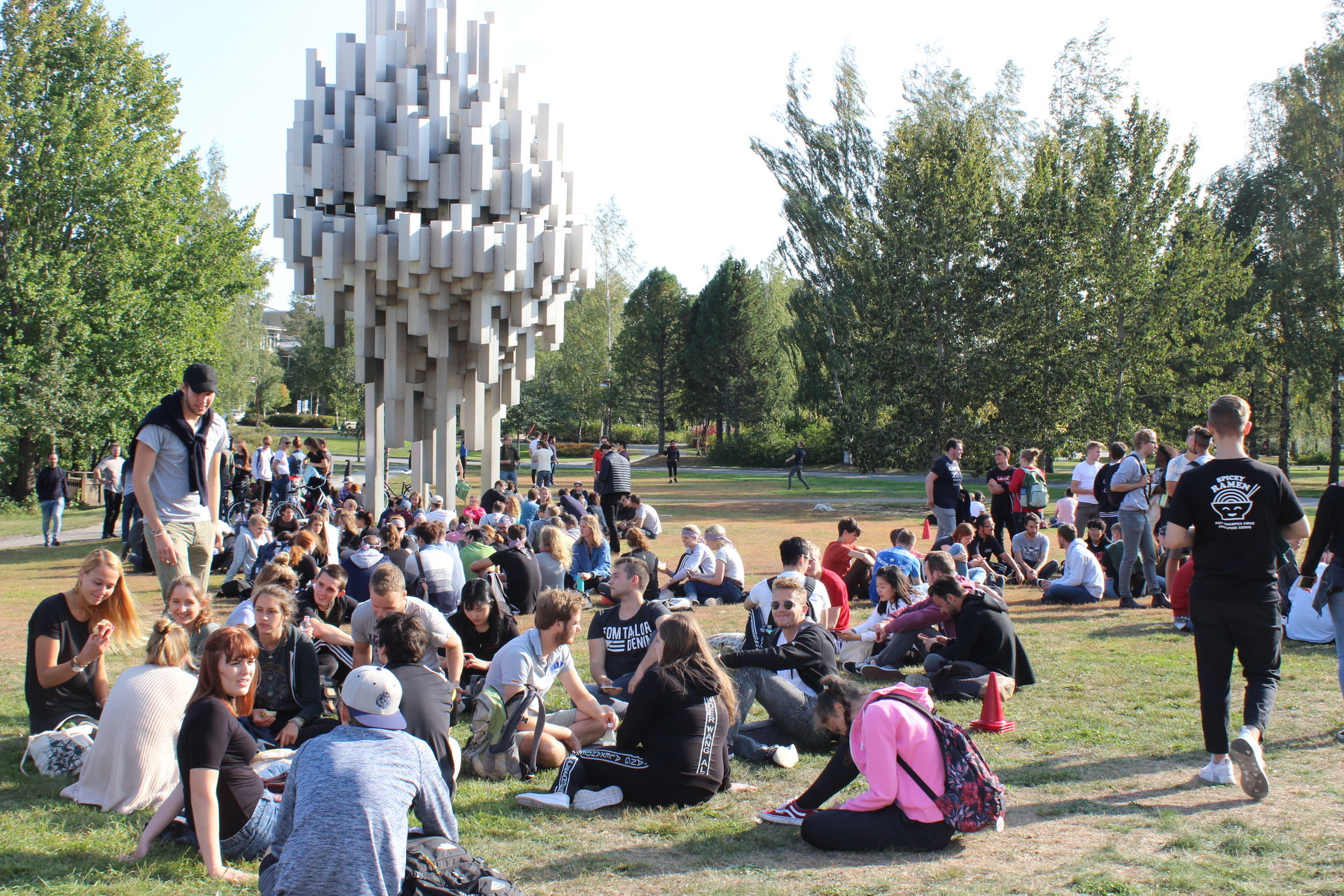 The challenges we very fun, and make us to feel closer to each other, and to create a good team spirit, but to get to know people from the other buddy groups. The atmosphere was really special, when the sun, the screams and the laughs were all around the campus!
(The games include the passing orange, and we got excited every time the orange passed to the next person).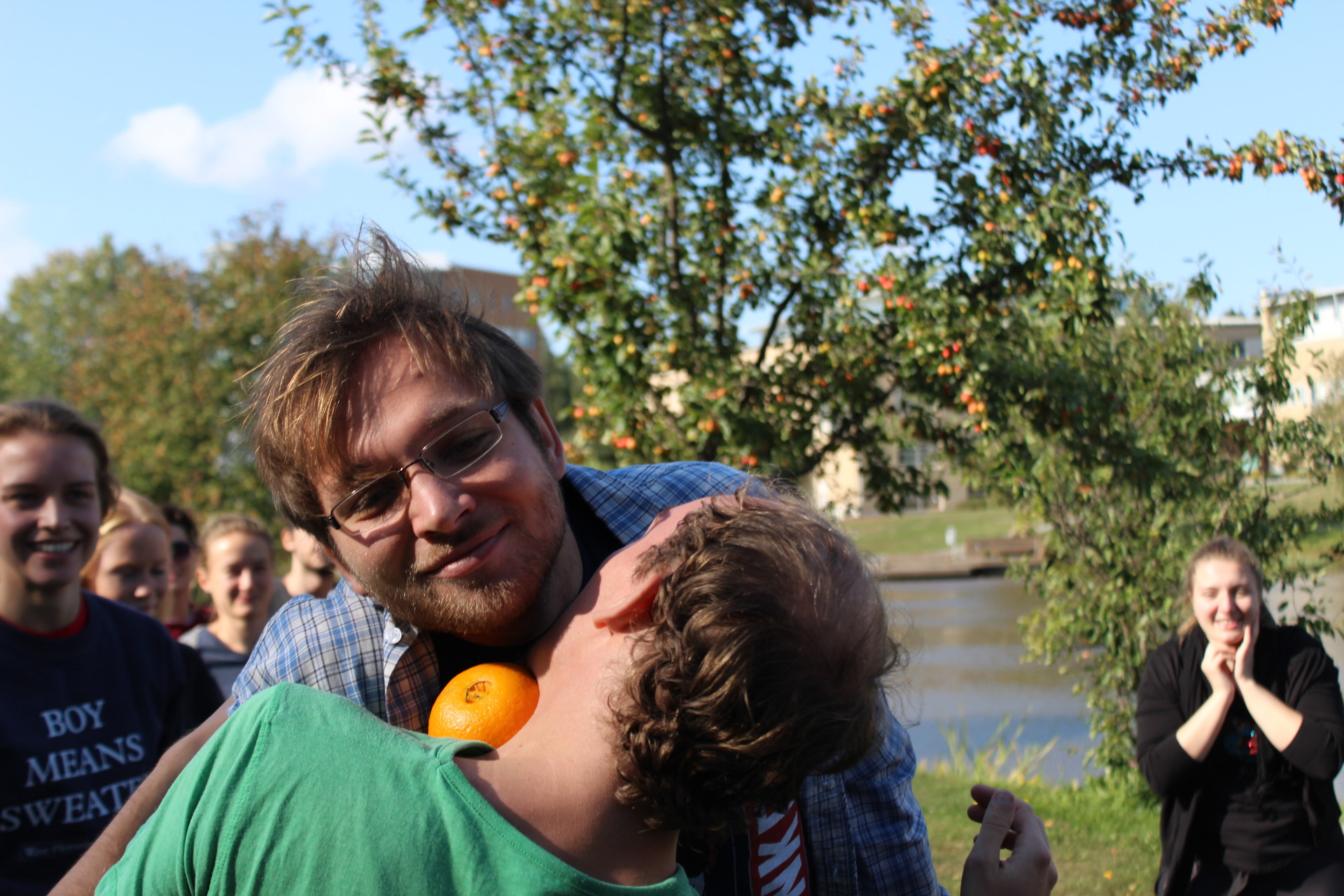 Another game that was very fun too see, but quite tricky to do, as you had to do some rounds and then run, with 0 balance.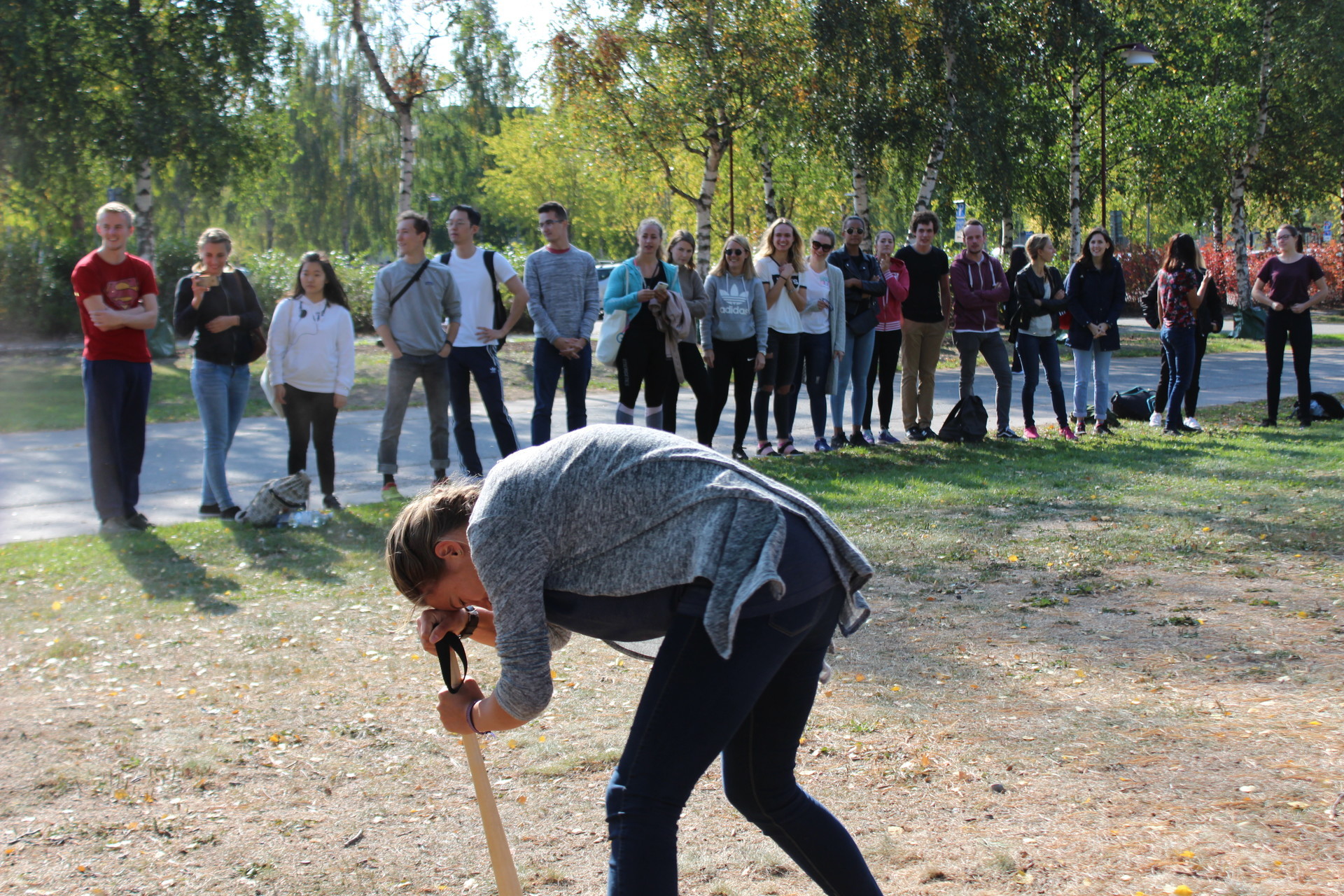 Then the hoola hoop chain (it's harder than you think it is! )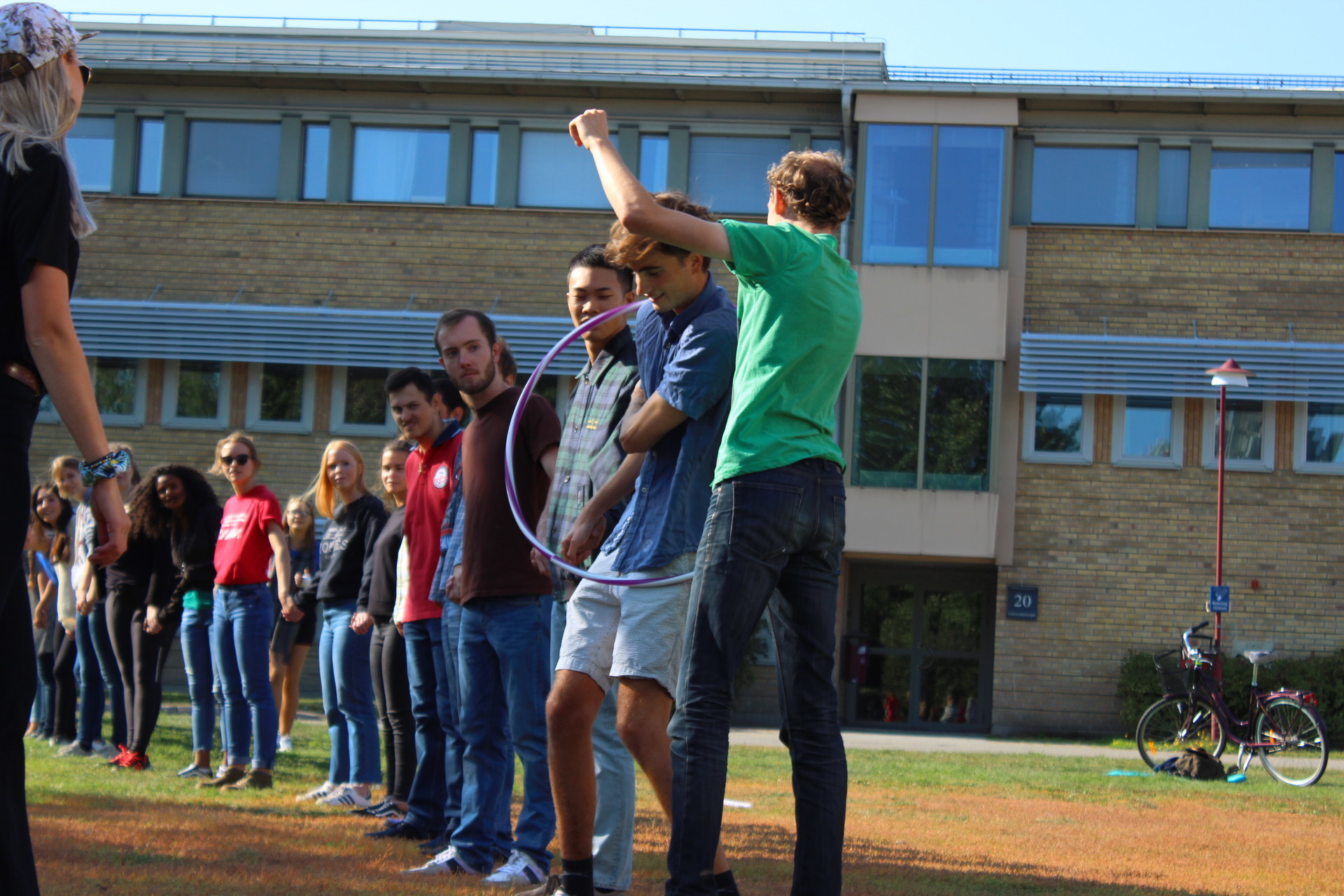 And then some more games that made us super excited!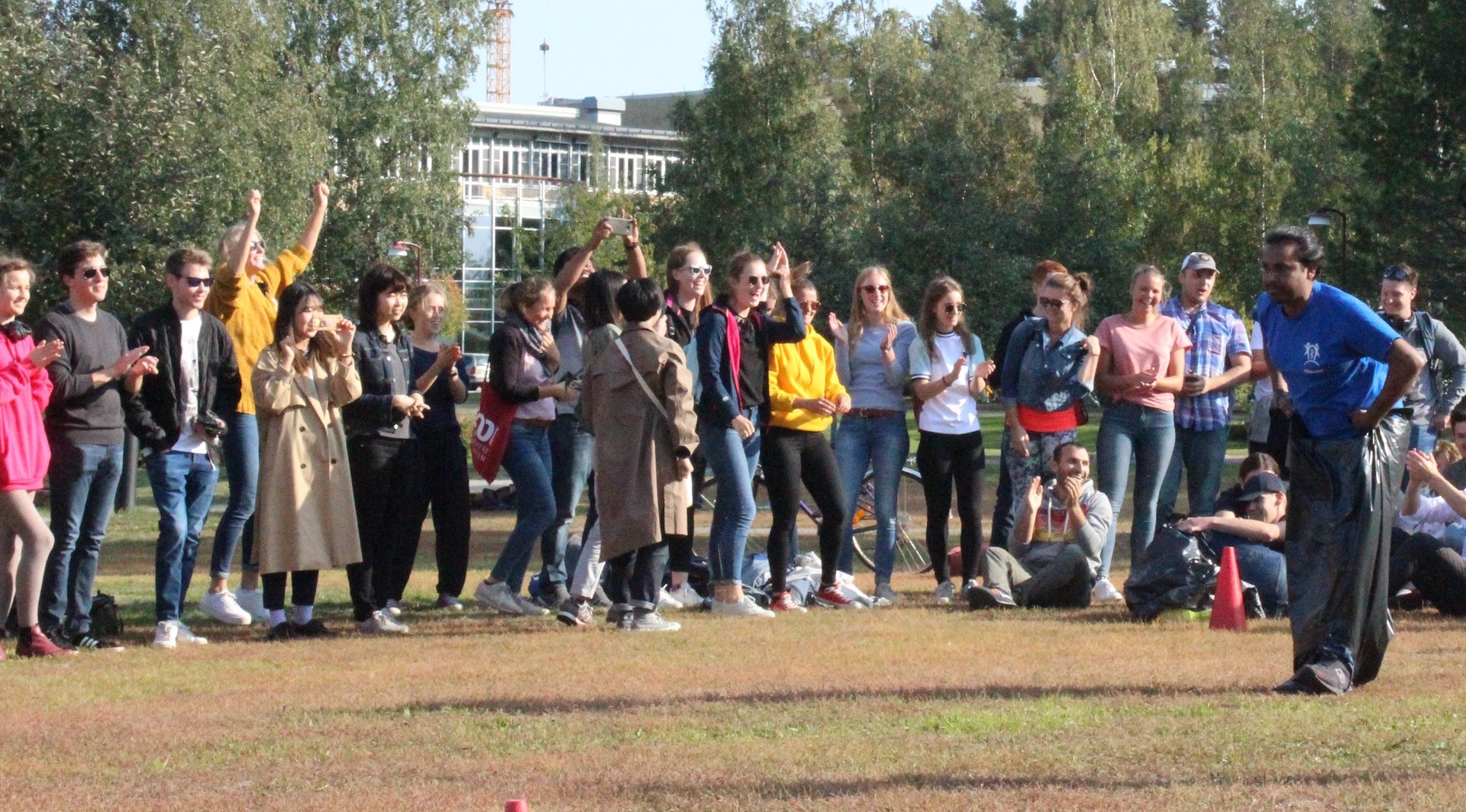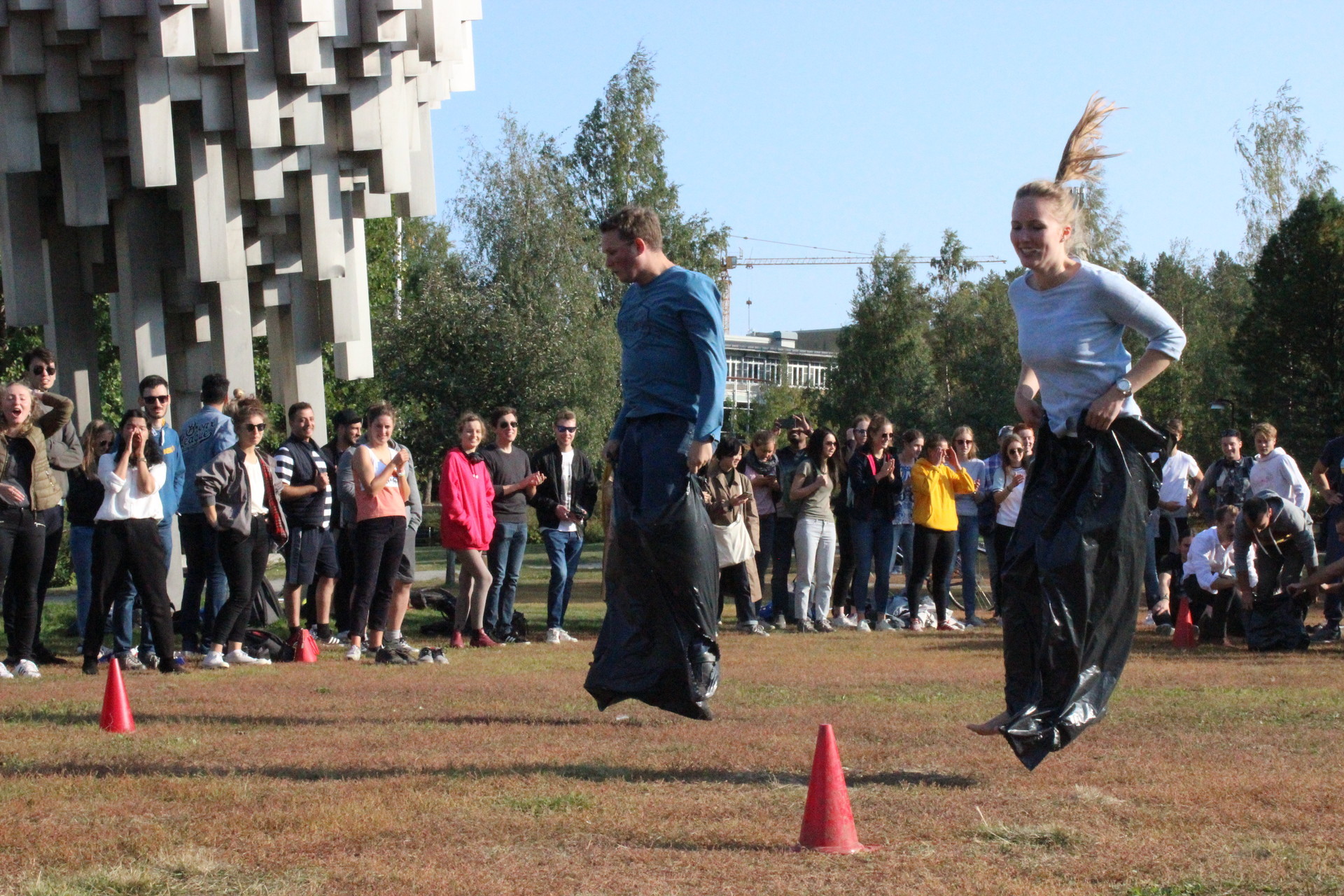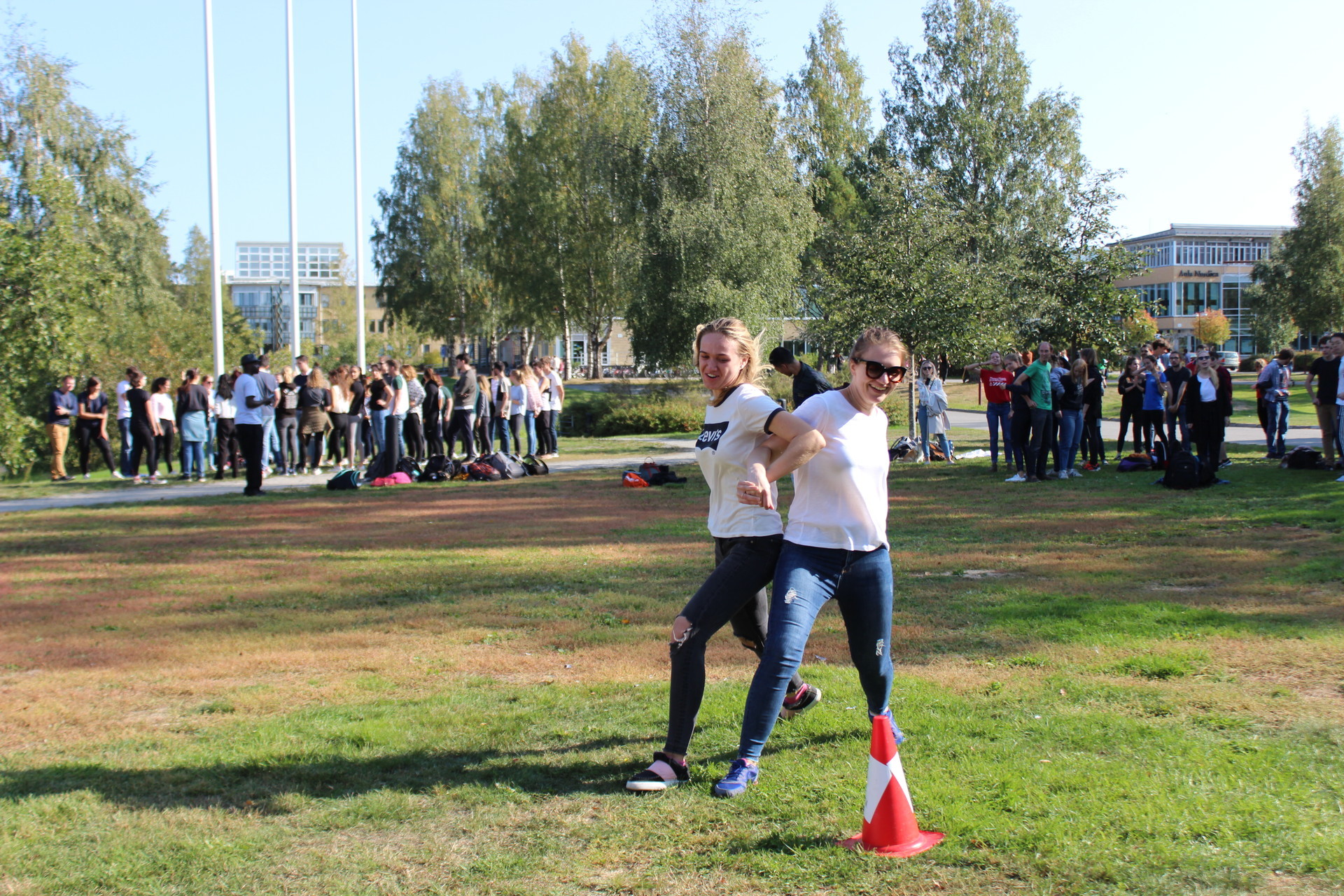 Our group did pretty well, untill the semifinals, and then we just sit and keep socializing, and looking the other teams! ( and of course enjoying the sun)...
(to all greeks who make fun of tourists, that they just sitting all day and enjoy the sun -I was making fun of them too- BUT NOW I KNOW... )
PLEASE DON`T MAKE FUN OF US, WE WILL NOT HAVE SUN FOR THE NEXT 5 MONTHS...
And how could I forget the FIKA break! (Fika is a big thing here in Sweden, and it simply means break for coffee and cake, and last but not least... socializing! )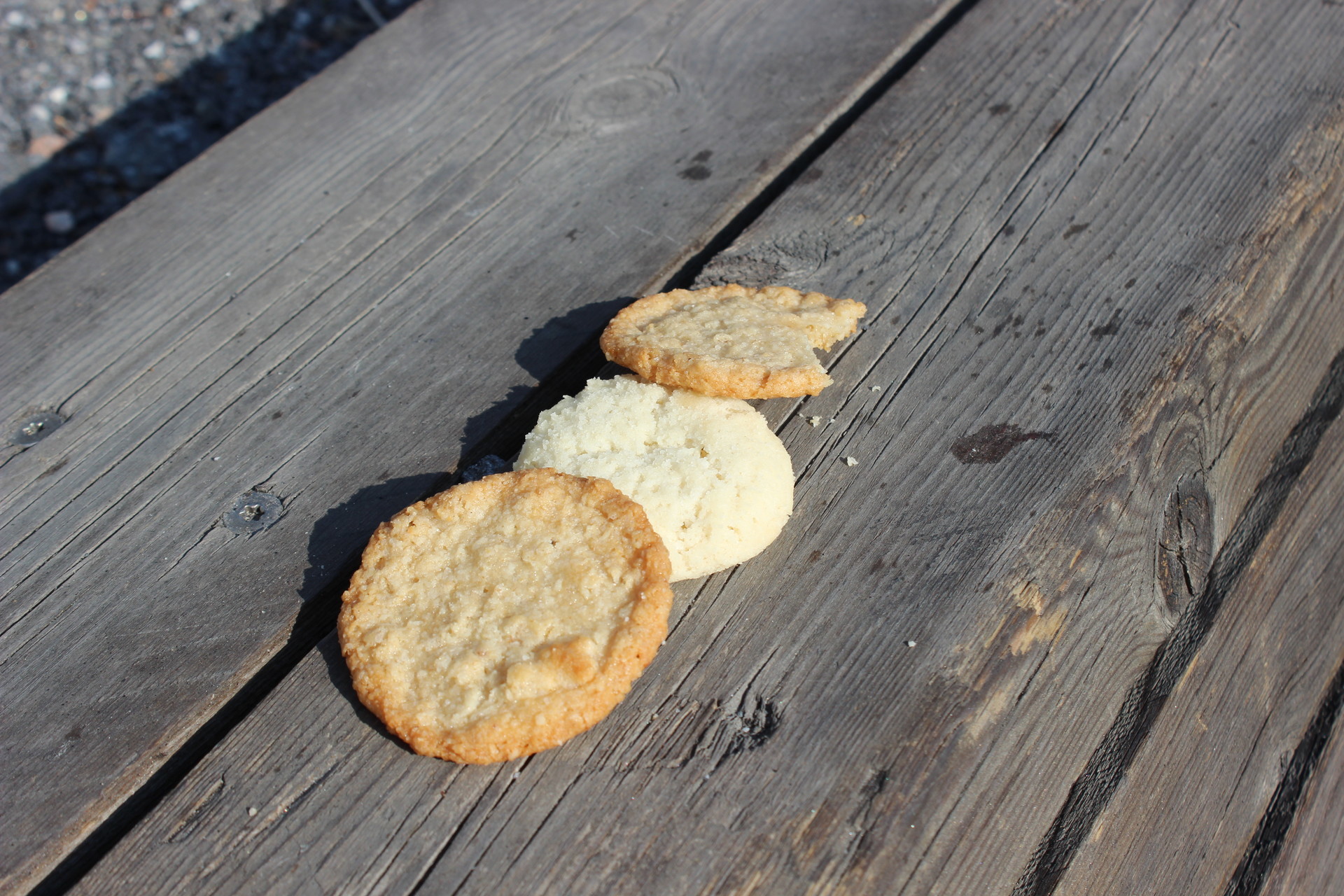 So after this really fun event, we had a pre-drinking, BBQ party with one more buddy group and some more friends, which was really fun (and I forgot to take pictures from there... )
After the pre-party, we all went downtown to the first international pub, one of the most popular parties of the semester!
Rex, where the party was, is a big building that used to be the municipality house, but now is huge fancy bar.
The 2nd floor was the dancing floor, were most the internationals were, and were dancing, talking, drinking (and flirting)!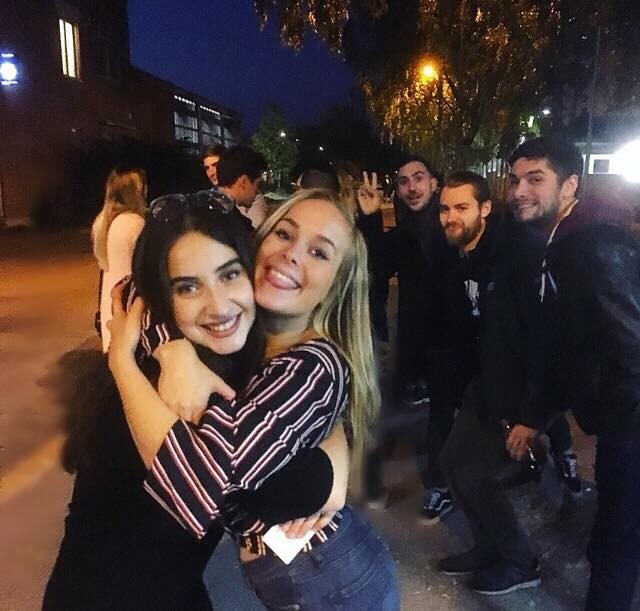 (That was on our way to rex, as I didn't take more pictures from there either... ).
(Best parties are yet to come! ).
PS Umeå is beautiful and very alive this period, while the weather is still nice and people are chilling around, new students want to explore new places and the nature gives you a lot of reasons to go out and enjoy your day.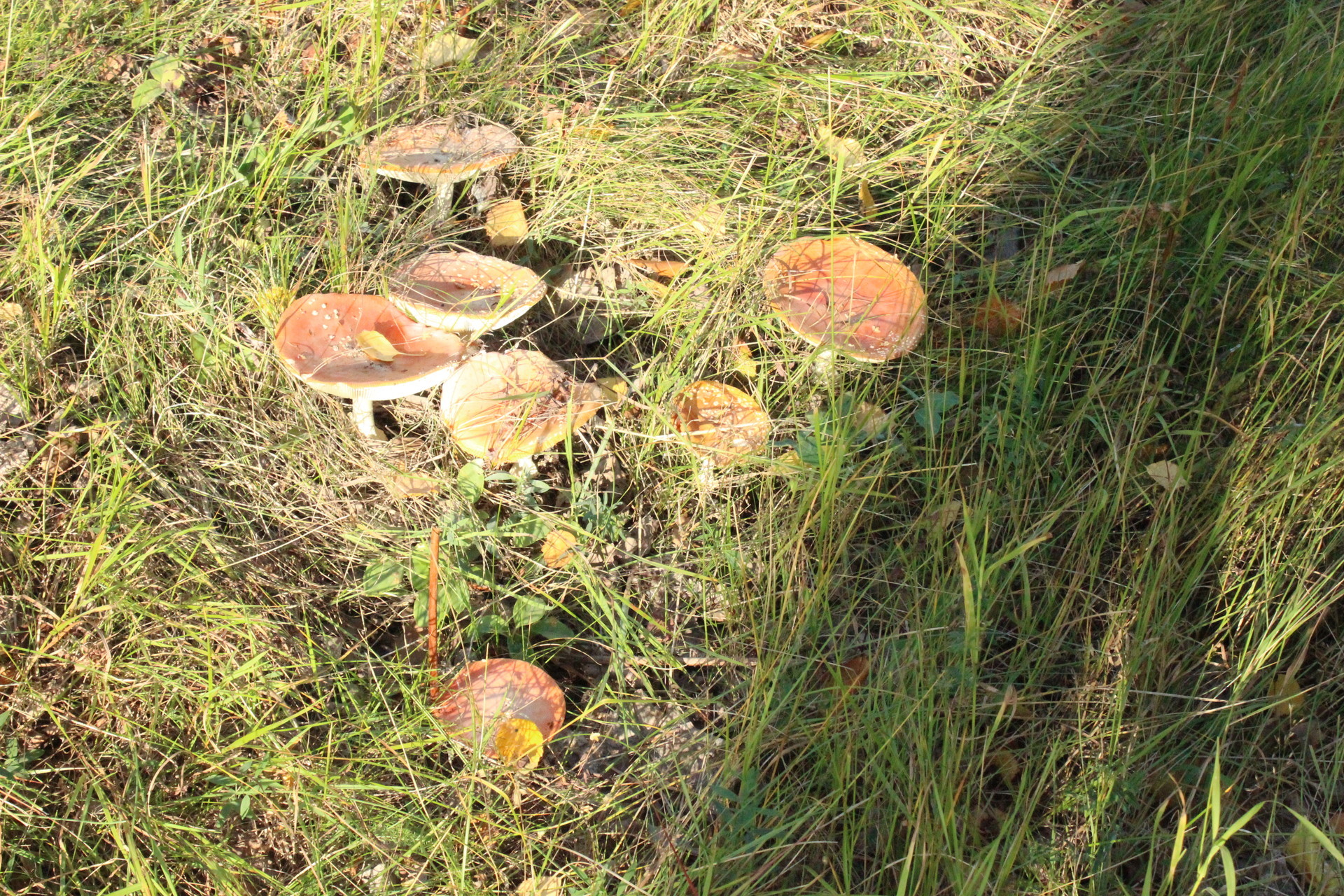 See you in 5.
Fay
#buddygroup #internationalpub #Umeå
---
Photo gallery
---
---
Content available in other languages
Want to have your own Erasmus blog?
If you are experiencing living abroad, you're an avid traveller or want to promote the city where you live... create your own blog and share your adventures!
I want to create my Erasmus blog! →