Grattis på födelsedagen!
So, finally 20...
The first idea was not to celebrate my birthday, other than a prinsesstårta in the preparty on Saturday night. However, as some german people told me, celebrating your birthday before the actuall day is bad luck in Germany. So then, Rebecca, a best friend here, decided that we should have a party the actuall day, so we did!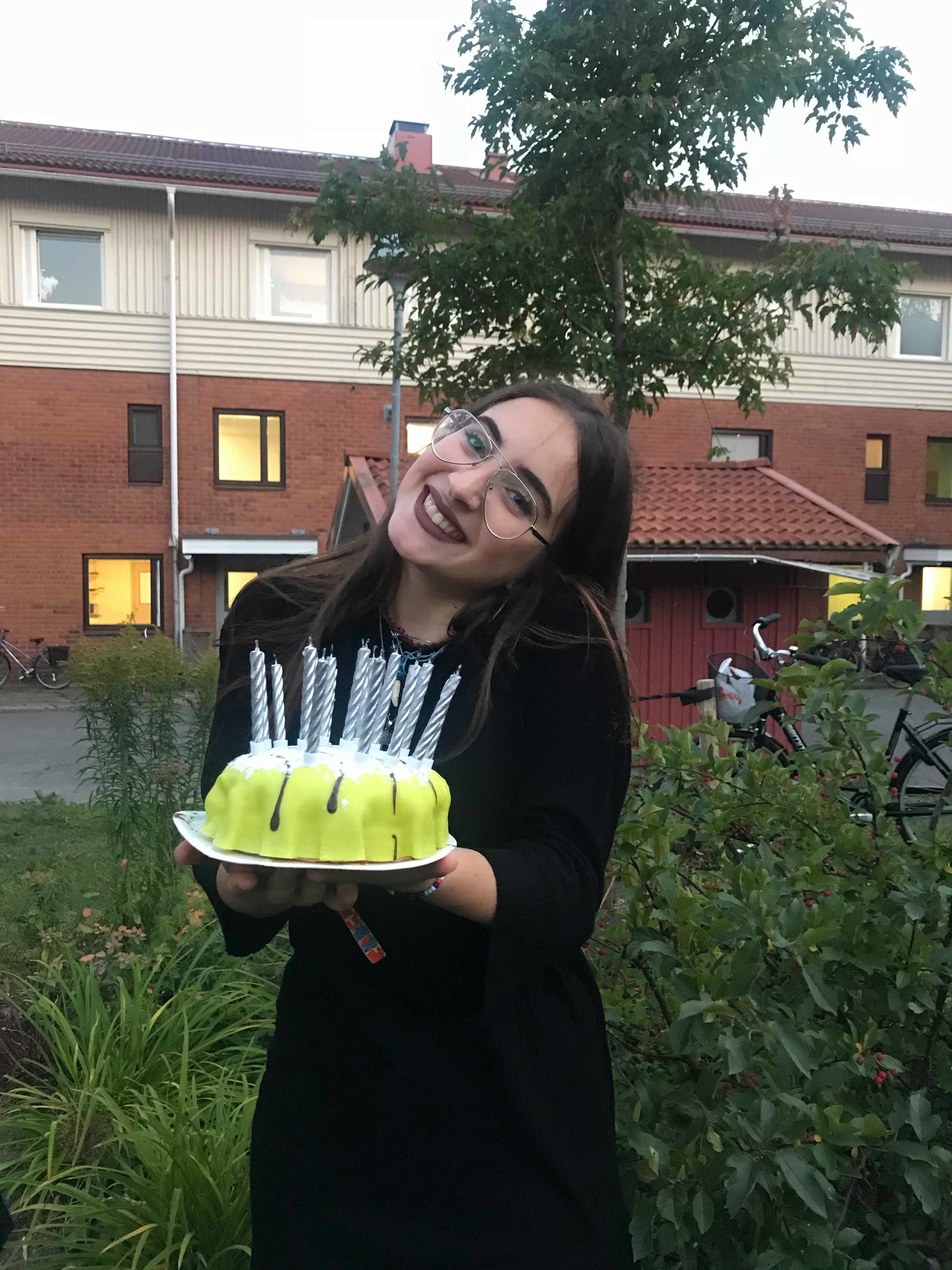 We invited people from the buddy groups, friends from last year, volunteers from villan, friends of friends (and even had a sign in the entrance, that everyone is really welcome! ).
*that worked unexpectedly good, when a random group of 10 swedish boys with red ties and some alcohol, showed up!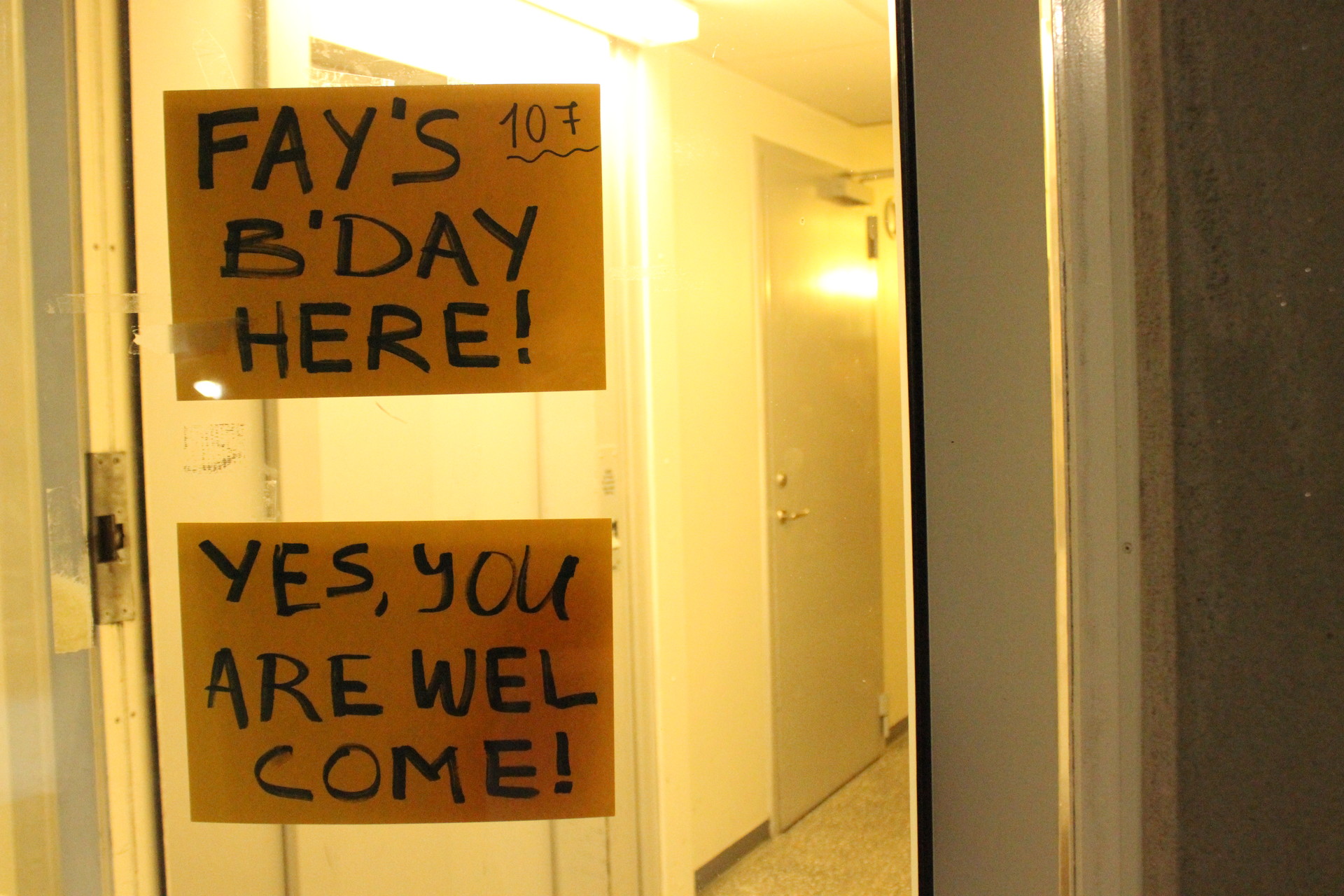 During the day, I was not feeling very good... Maybe a cold I cought, maybe that I dont have my best friends and my family here, the bad weather, the stress if the people are gonna show up for the party made me feel nervous, AND OF COURSE THE BIRTHDAY DEPRESSION, FEELING OF GETTING OLDER!
So blowing 20 candles and changing decade seems to make things more serious...
Usually in days like birthdays (or end of the year) I like to do a throwback and think how the year went, and usually I am very pleased of the experiences I had every time...
Last year for me was a full one, with a new beggining in the university, first time overseas, a lot of new people around me, but most importantly a better understanding of my self!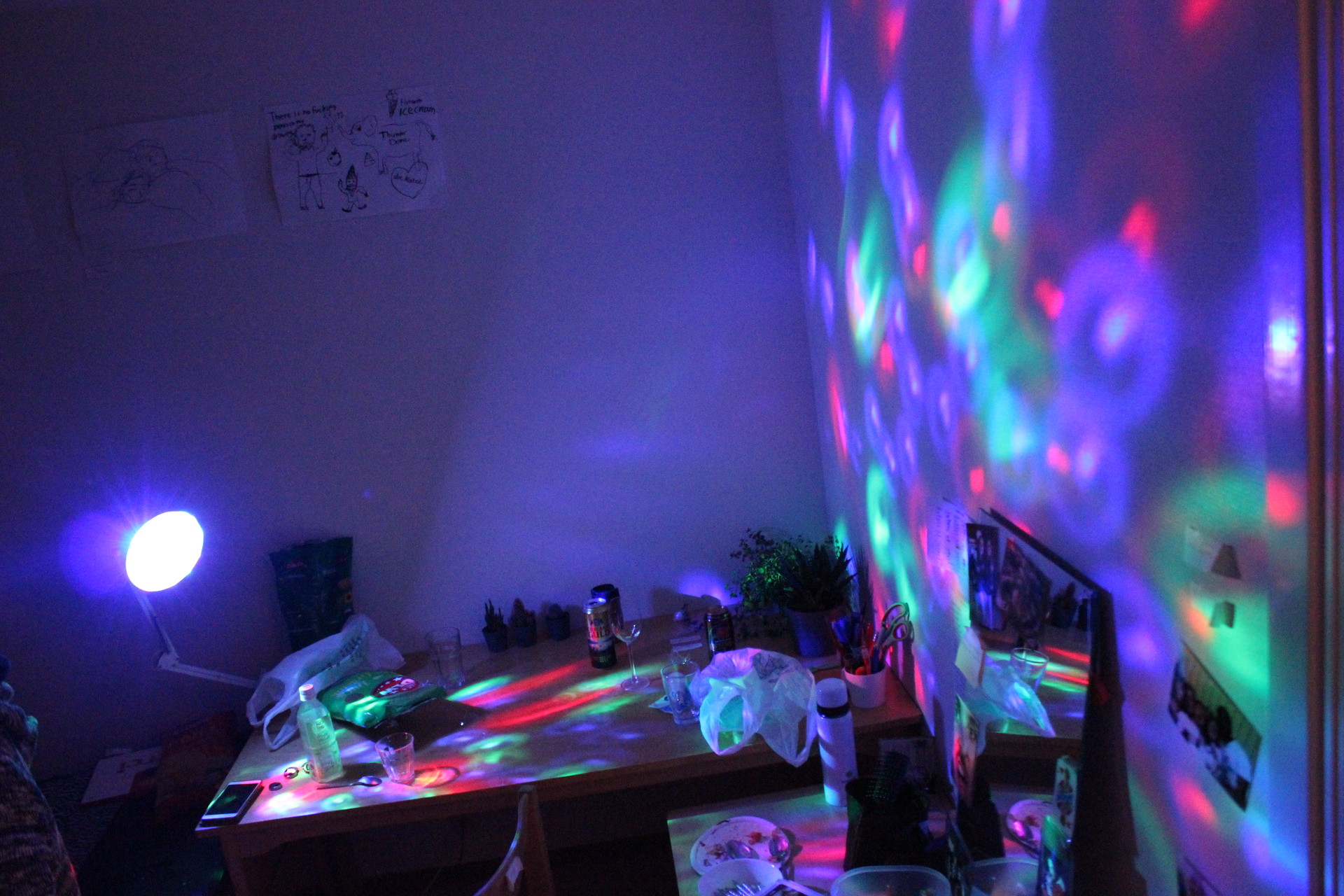 All in all, I felt very nice when my classmates gave me a card full of wishes in many languages, when my friends showed up in the party, people that texted me from all around the world (I had bday wishes in about 10 languages! ) and of course my family sent me a beautiful video from all the bar singing and wishing!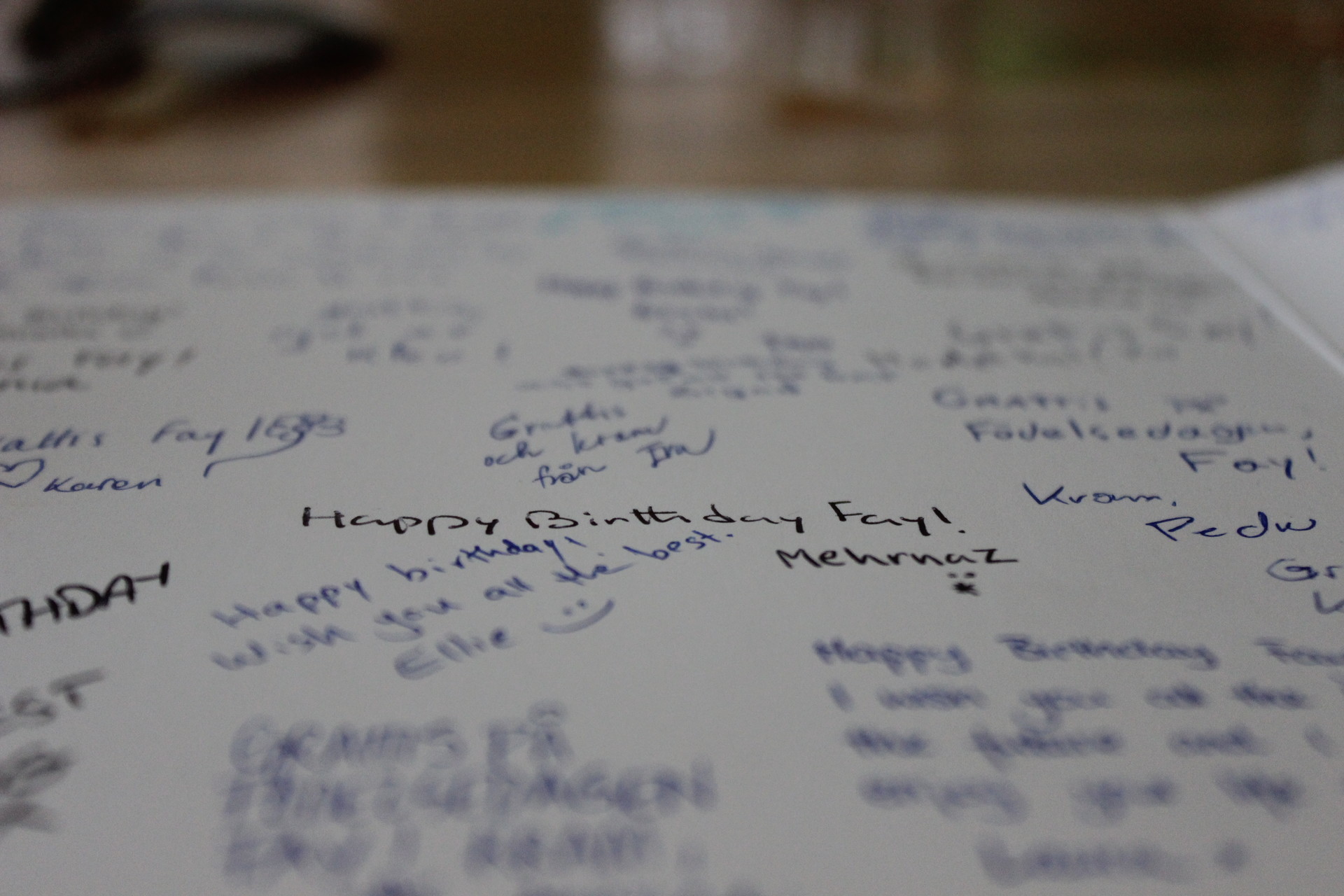 In conclusion, getting older is not necesserily something that should make you nervous or sad as I usually think, but wiser(? ) and with more beautiful people around you!
l hope that this year is going to be as good as the previous one and (why not? ) even more...
thanks for all the wishes...
PS FINALLY SYSTEMBOLAGET (untill you are 20, you do not have the right to buy alcohol stronger than 3, 5% up here... )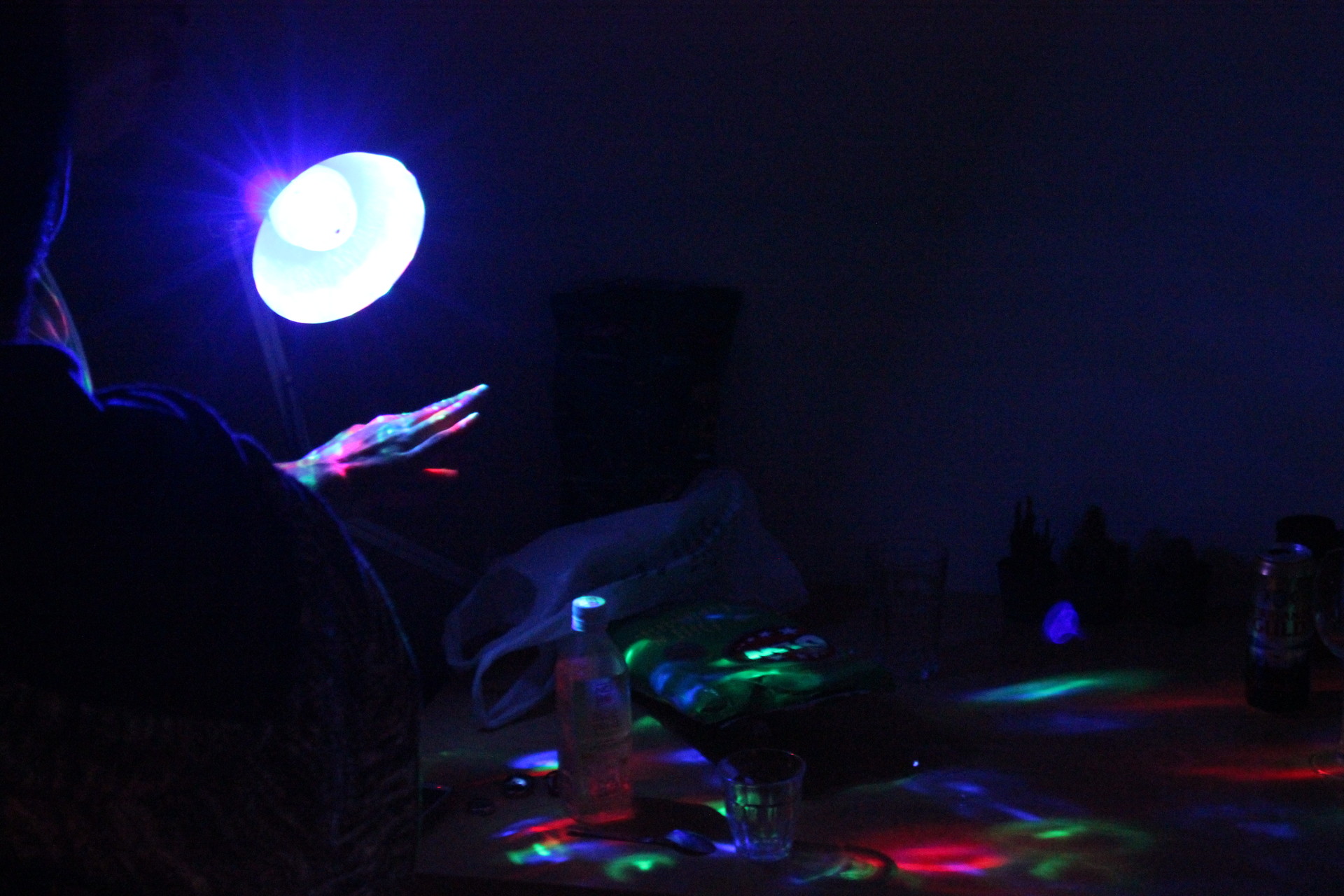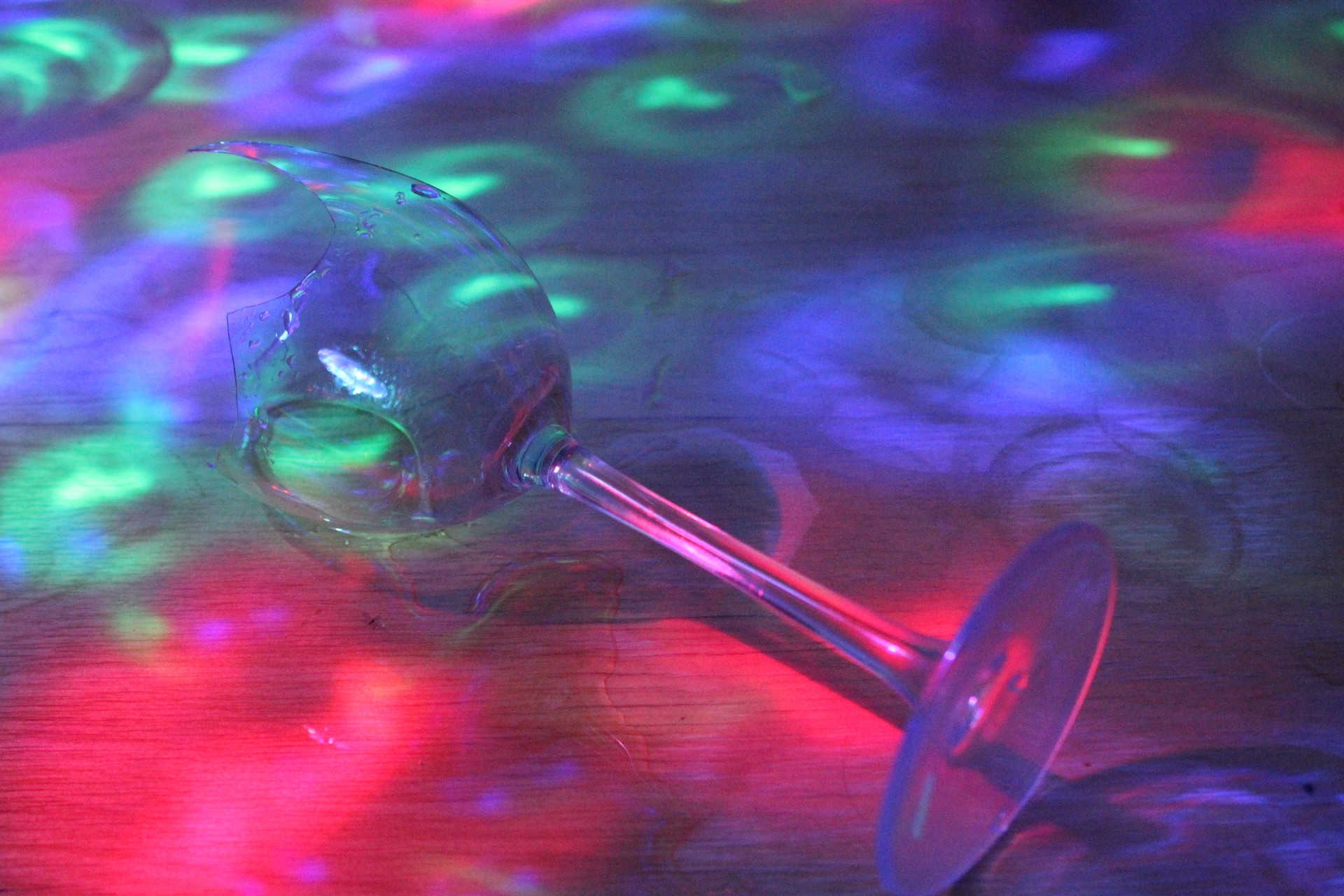 (last wine glass in our corridor)
Tack for idag...
#bday #changedecade #Felizcumpleaños #hadetbra
---
Photo gallery
---
---
Content available in other languages
Want to have your own Erasmus blog?
If you are experiencing living abroad, you're an avid traveller or want to promote the city where you live... create your own blog and share your adventures!
I want to create my Erasmus blog! →