The 4th international floor…
       My travel experience started a long time ago. I love to see new beautiful places, to be surrounded by different kind of people and to experience a whole new culture. Usually most of my trips were no longer than 2 weeks so I never have the chance to experience too much from that new adventure. But this year I have a new opportunity because of Erasmus program, to live in a foreign country not just to spend a short time over there.
       This experience started in October, when I arrive in Poland. Firstly is not so easy to share a room with a girl that she doesn't speak your native language and which don't share the same habits like you. My roommate is from Bulgarian and I can say is the best roommate that I have, with time she become my best friend and by the time, we become sad because soon we will not see each other again.
     Also I have the chance to live beside French, Spanish, Italian, Slovakian, Bulgarian, Serbian, Polish and finish with Turkish and Nigerian people which their culture is so different than European countries. All this kind of people on the same floor, eat together, going out together or travel together. So sometime you don't have to go in another country to experience a new culture is enough to live at the 4th international floor.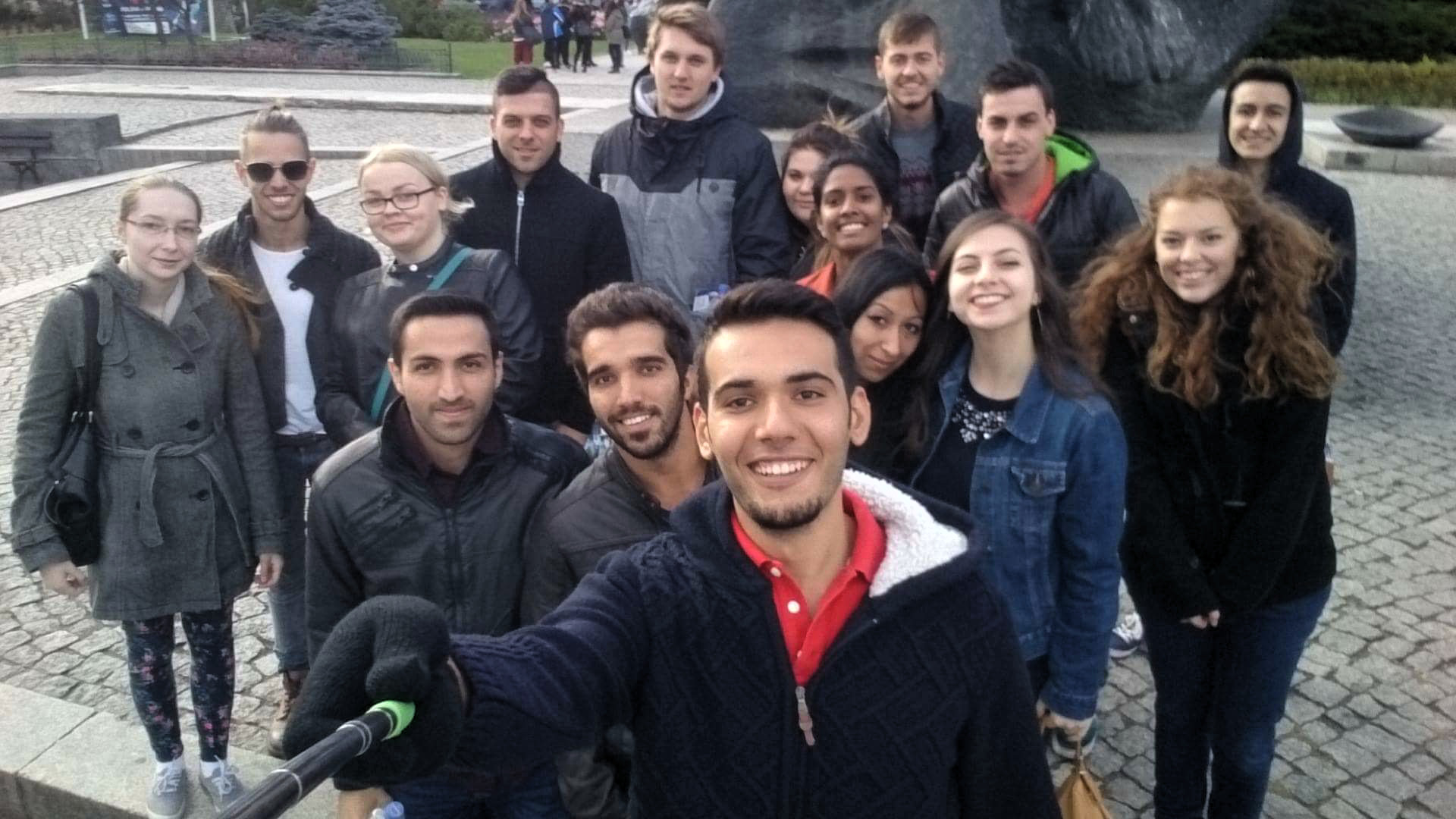 At the beginning we spend a lot of time together, in trips, eating together, getting know each other and making new friends. But after the school start we divided in groups, in the same way our countries are divided, in the same way the groups were divided, Turkish group, Spanish group, Slovakian group and so on. For me was harder because I was the only one from Romania so I attached to the Bulgarian group because our culture was almost the same and also because they try to speak every time in English. But this is not meaning that I don't speak also with people from another countries, I have Polish, Spanish or Nigerian friends also.
       Some things you have to know, to be preparing to live at the international floor:
 No privacy: do not expect to have too much privacy, sometimes you gone eat together in someone room, or people gone come to ask you to share some of your stuff. Your gone have a big family and you will have to learn to be more generous sometime.
Sharing all: this is the worst thing; you need share the laundry with all the people from the floor and the kitchen too. The bathroom also you need to share with 8 persons. So is not gone be so easy.
       So be prepare to have fun, to go out in the nights and party most of the time. In the 4thfloor you can experience everything.
---
Photo gallery
---
Want to have your own Erasmus blog?
If you are experiencing living abroad, you're an avid traveller or want to promote the city where you live... create your own blog and share your adventures!
I want to create my Erasmus blog! →