My experience at University College London, UK, by Angelica
Facilities

10 / 10 points

Quality of the college

10 / 10 points

Is it easy to pass?

6 / 10 points

Activities

10 / 10 points

Tuition fees

2 / 10 points

Faculty

10 / 10 points
---
What is it like at University College London in general?
I absolutely LOVED it at UCL, there's no other way to say it.
Registration prices are super expensive, even though mine was paid for me as I am an Erasmus student. Living in London is also expensive so I would recommend living in uni accommodation (and that you look for a 'catered' residence, which is where they give you your meals too). In a month, I have spent 1000 euros, but I do have to admit that I have used public transport (almost always the cheapest bus), I have been out a lot, and I have bought myself whatever I wanted at the time.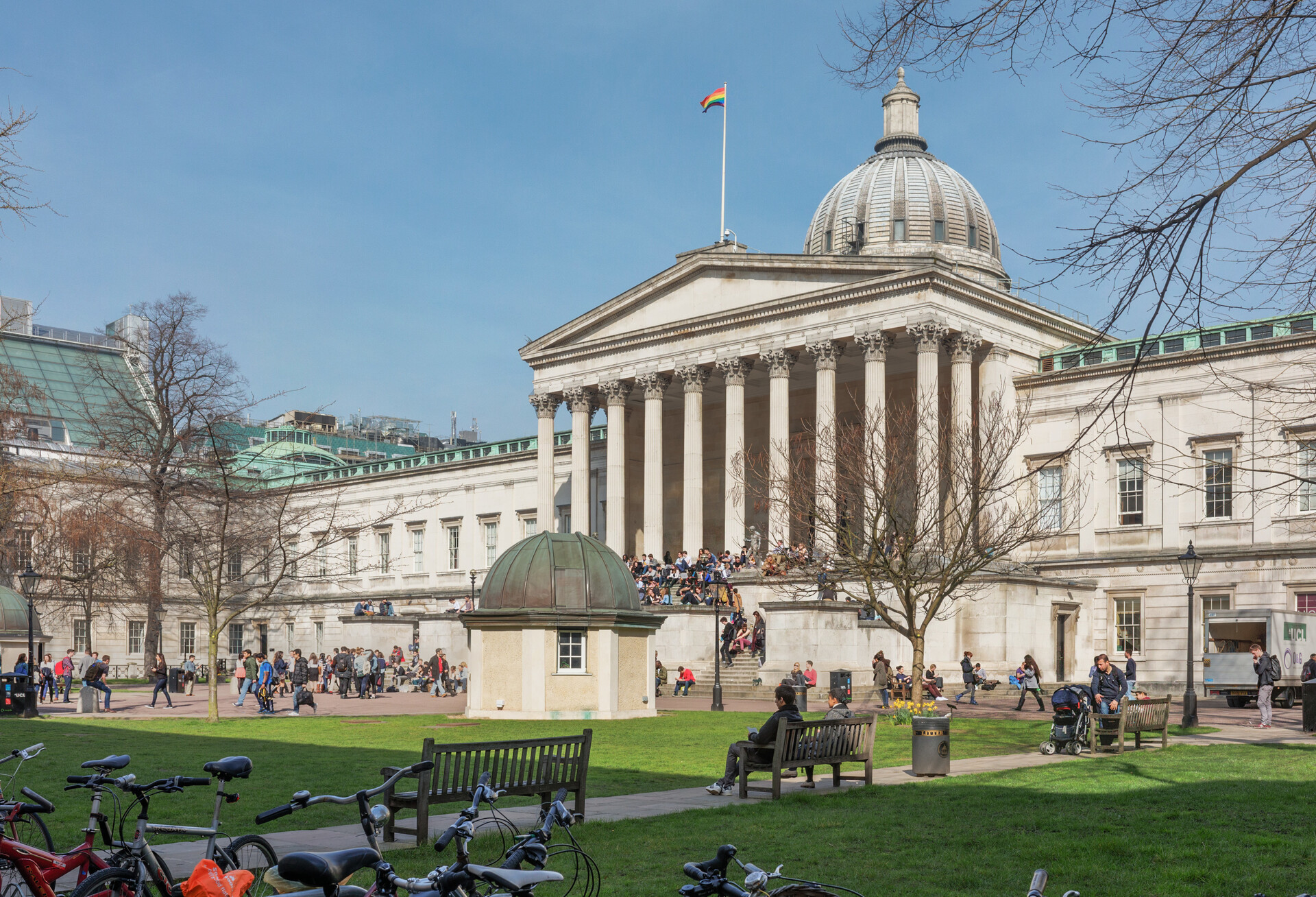 What are the facilities like?
The facilities are perfect, the main building and all of the other buildings are all in perfect condition.
And the faculty?
The staff are all super qualified, all of the teachers give high quality classes and they do lots of activities throughout them, so they are always looking for you to participate whether you like it or not. If you get scared about talking in class, dont worry as you won't have to all the time, but there will be a time at which you do have to speak.
Is it easy to get into University College London?
It's not that easy but it is possible, in fact I have passed everything and I haven't stopped myself from going out partying, but I have put a lot of effort in sand all of my grades are either a 5 or a 6. They give you a week off called a "reading week" near to your assignment due dates, and it's really useful in terms of having time to finish them but you definitely need to have started them already. I for example, had 5 assignments to do which are usually around 2500 words each, and to do all of them you have to have read a variety of books, articles, etc.
Dont be scared though, if you keep reading and working a little bit every week, then when reading week arrives you will be able to do the assignments without a problem.
What type of activities does the university organise?
UCL organises tons of activities for exchange students. As soon as I got to the main building, they welcomed me with open arms and during the first week I was given tote bags, pens, pins, free shakes (which you could make yourself whilst riding a bicycle), snacks, packets of crisps, cookies, soft drinks, and loads more. As well as this, there were various really well organised games related to recycling and lots of students dressed in pink t-shirts who were there to help with any worries or doubts.
Do you think that the lessons taught are of high quality?
The lessons are usually spacious but with very few people, I have been in classes that had 15 students at the most, but there are others that have more. On one hand, it can make you a little uneasy that there are so few people in the class, but on the other hand it means that you have to participate a little and learn - What else are you there for?
The fact that you have a teacher with not that many students increases the level of the class and improves the amount that you learn.
Any extra information that you want to share?
If you want to go out partying in Camden there is a place called "Lafiesta" where they play Spanish music and they also have discounts which mean that you can get in for only £6. There is another called "Tiger Tiger" and The Ministry of sound is really cool, so you have to go at least once even though it is expensive and when I went, entry cost me around £17 before I had even drank anything. You also have to be there before 12pm because if not, they leave you at the door and don't give you you're money back. Ultimately, there are lot of places that you can go to.
If you want to study at UCL or in another high quality European university, take a look at our post regarding which are the best universities in Europe?
---
Photo gallery

---
---
Content available in other languages
Share your Erasmus Experience in University College London!
If you know University College London as native, traveler or as exchange student... share your opinion on University College London! Rate different characteristics and share your experience.
Add experience →