My experience in Schweinfurt
After 6 months and the Winter Semester already finished, I think it's time to share my experience of studying in Schweinfurt (SW). I hope this post can be a helpful guide for your first steps around here.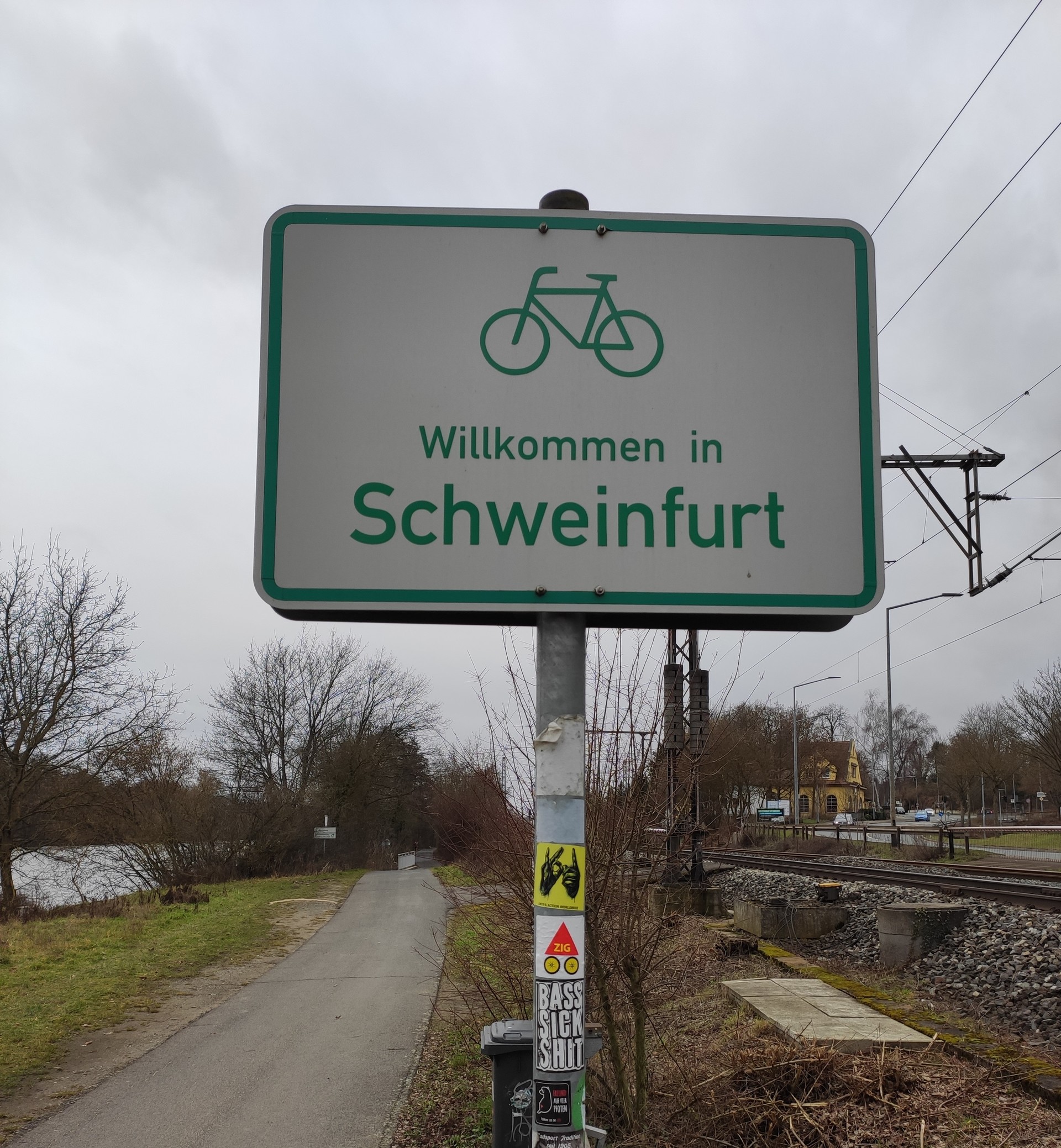 Regarding the process to get a room in the dormitory for Erasmus students is quite easy, you only must keep in mind the deadlines for applying. A few months before moving out you manage all the contract's paperwork and the transfer of the two first monthly rental fee plus the corresponding deposit. Once you have managed all of this, a room is ensured at your arrival.
The single room is good enough, it's small but that reduced space contains everything you need, the main spots such as shower and kitchen stoves work perfectly. Besides the rental fee is well priced, just 265€ monthly.
My adaptation was quick, both dormitory and university made my stay easier during my first steps in the city. On one hand, the dorm organizes a kind of meetings for all residents to welcome them and share some beers and important information about dorm's stuff. On the other hand, during the last week of September takes place the Orientation Program. It's a welcoming week before the beginning of official courses where you meet all the exchange students and full-time students of every bachelor's degree. Along that week you visit the university together with veteran students and they give you important info about the main university key points (how to use the printers, how to borrow books from the library, how to enrol university sports etc. ). Moreover, you manage the town's and university courses registration, the compulsory insurance contract and the bank account opening.
The dorm is nice and welcoming. Outside you can find the garden area with the barbeque and the bike parking. Regarding the inside of the building, there's a long basement which is split into different rooms where you can find gym, laundry room, a specific room to hang up the washing clothes, private bar for parties organized by the dorm and indoor bike parking. Besides, there's a penthouse apartment in the building with balcony and it's available for organizing your own parties, dinners or cinema's meetings (there's TV, board games and plenty of movies).
Regarding the location, it's close to the University (Campus 1) and you have Lidl, McDonald's, Italian, Turkish and vegan restaurant in a near proximity. Also, near to the dorm there's a supermarket's area where you can find Aldi, EDEKA, TEDI etc. The dorm is in 20 minutes from the train's central station.
From my point of view, I would say that the dorm's location is good enough if we just consider the proximity with the university and the supermarket's variety. However, there's not a strong university atmosphere, it needs more entertainment. It would be necessary to have more coffee shops, bars and clubs. I believe that the key point about this lack of university's vibes is because of the far distance between the city's centre and the university campus. At least, you can catch a bus for free and going to the city centre in 10 minutes.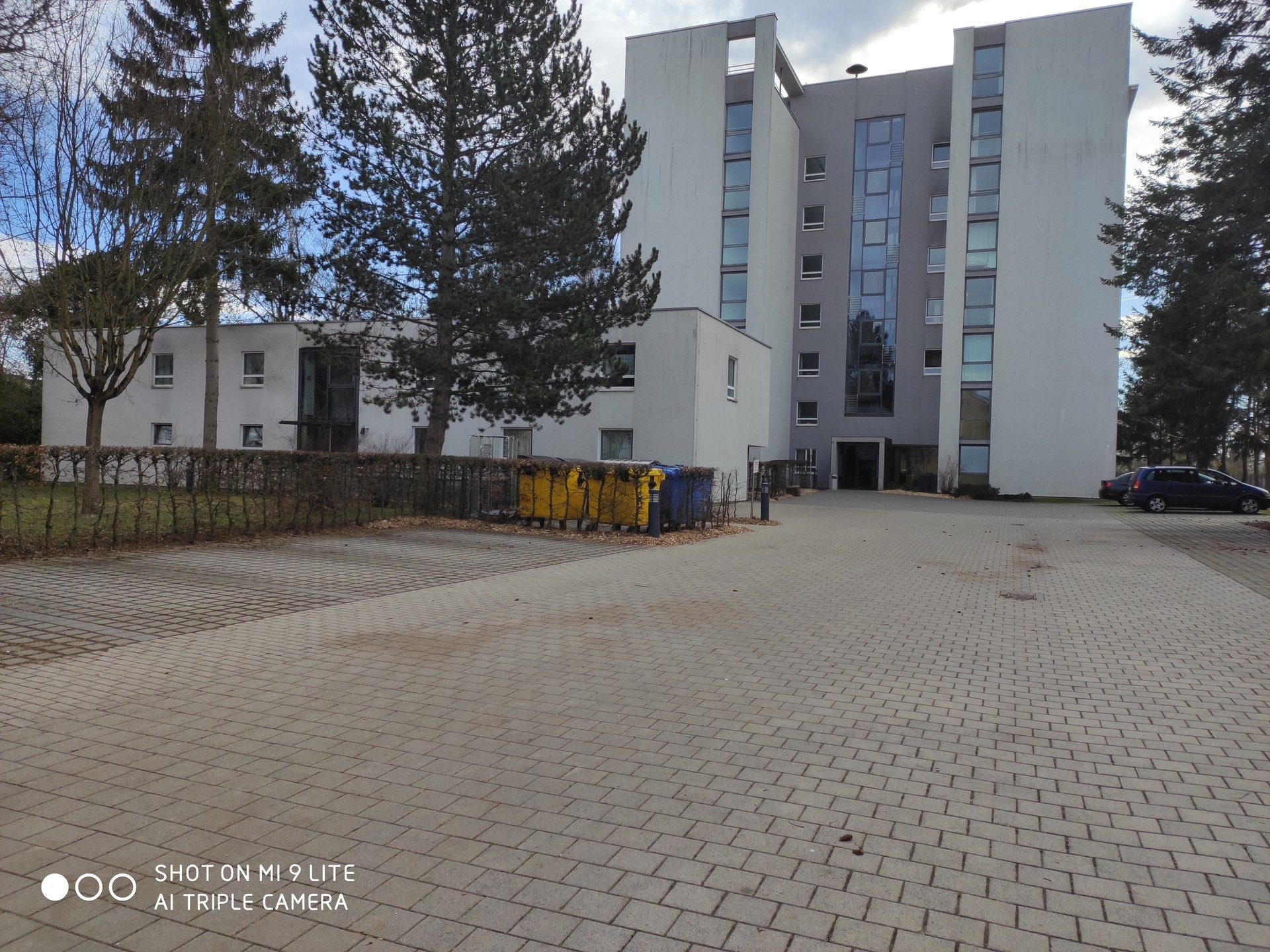 "The experience is worthier than the place. Take advantage of your stay without wondering where you are"
Options catalogue and brief guide about SW
Sport and life outdoors
One of the most surprising things about Schweinfurt is the wide variety of green spots where you can get relaxed and do sports. There are plenty of choices to do sports outdoors and, at the same time, the idea of doing sports is highly motivated.
You can find multitude of football pitches, basketball and volleyball courts and the facilities are very well-kept. In fact, right behind the dorm there are pitches available for their use. Also, the streets are well-provided with bike paths, I highly recommend getting a bike, it's essential.
You can ride the path along the Main river, it's extended for kilometres and kilometres and goes through different towns. The path flows between water and nature on one side and the train rail on the other.
Close to the river in SW, crossing the bridge in front of the Georg Schäfer museum, there's one of my favourite spots. There you can find a wide park with its lake and a long path through the woods for running or walking, also there's a large grass area to lay down, play football and volleyball etc. and a calisthenics park.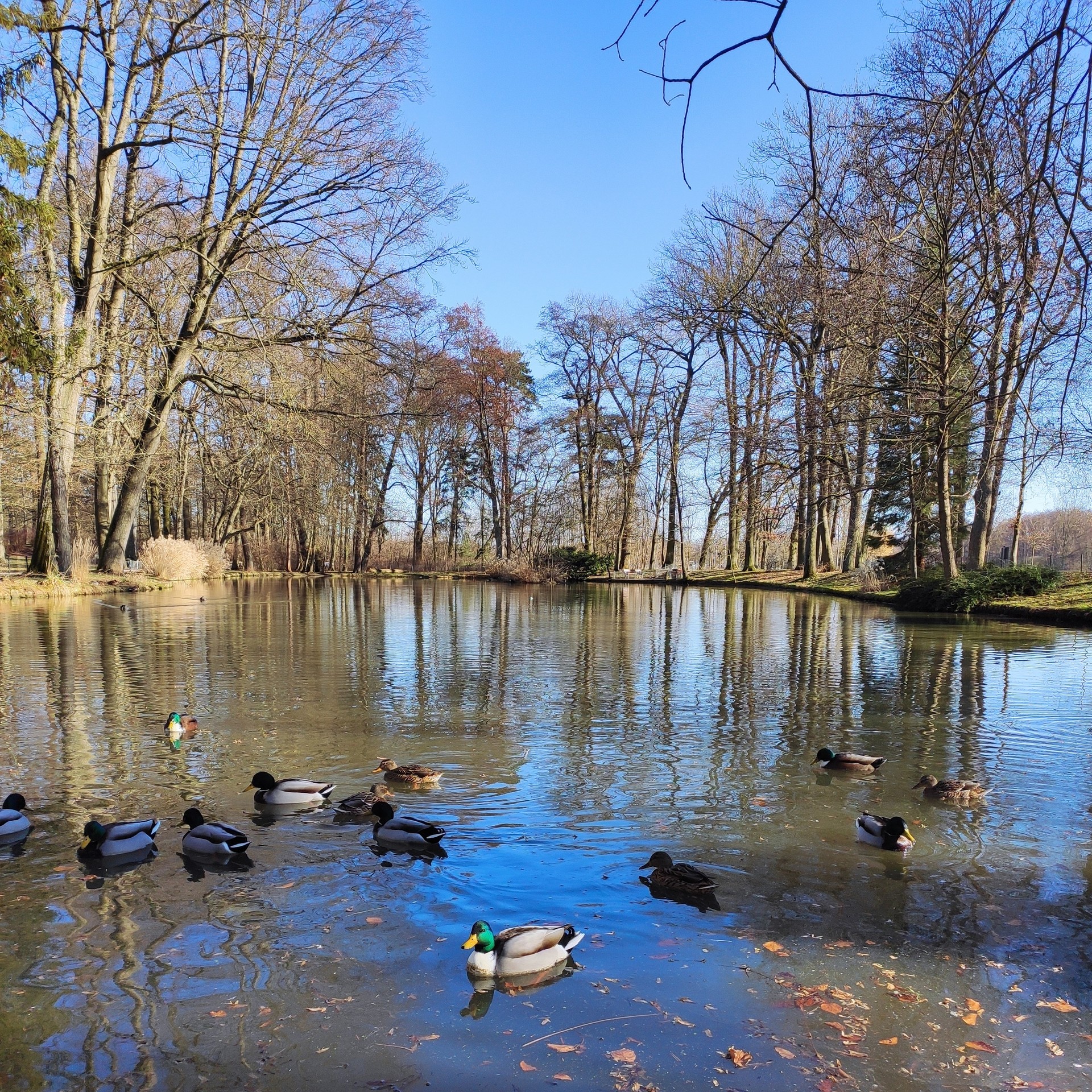 SW is also very proud of its Wild park and the beautiful lakes called am Baggersee where you can spend a whole day, but if the weather is clear sure. Near of the Wild park is located the swimming pools of Silvana, a good place if you're a fan of swimming or simply you need a relaxing day.
As I already said before, you can also use the gym of the basement or registering to the town's gym in the town. Moreover, the university has a sport offer, the tuition costs 30€, it lasts for the entire semester and you can enrol as many sports as you want. Each sport has a duration of one hour and a half, once every week. Currently, the university is offering football, basketball, kickboxing, Volleyball and badminton.
Thus, if you are a sportaholic person, ¡Schweinfurt might be your place!
¿Party and drinking or history and art?
The leisure options are concentrated in the town's centre. There are different pubs and bars to have some beers, no discos in the area though. The discos in SW are a bit far away, one of them is called Tante Suzie and it's quite good, I recommend it. If you only want to have some beers and cocktails you can go to Wilson's, it's a cozy place and is at the same centre.
However, always you can organize your parties at the same dorm and get some Roth Bier, the SW's beer. The Party Staff of the dorm organises once each semester a party and every tenant can attend it. Once each semester the university organises a party as well.
If you love football, you can support Schweinfurt F. C. It's a competitive team and they are in play off positions for promotion.
Regarding the sociocultural offer and one of the most surprising things about SW. Apart from having a university, the city has three museums: Georg Schäfer museum based on the private art collection from the industrialist Georg Schäfer, Kunsthalle museum of modern and contemporary art and the third one is the Fichtel und Sachs Bunker museum which shows the largest civil air defence collection during World War II and the Cold War.
Frankly, the museums are too good for a small city like Schweinfurt. Regarding the leisure and party in SW, we must say that the offer is quite reduced, as an alternative we travel to Würzburg which is a bigger town and is at 30 minutes by train.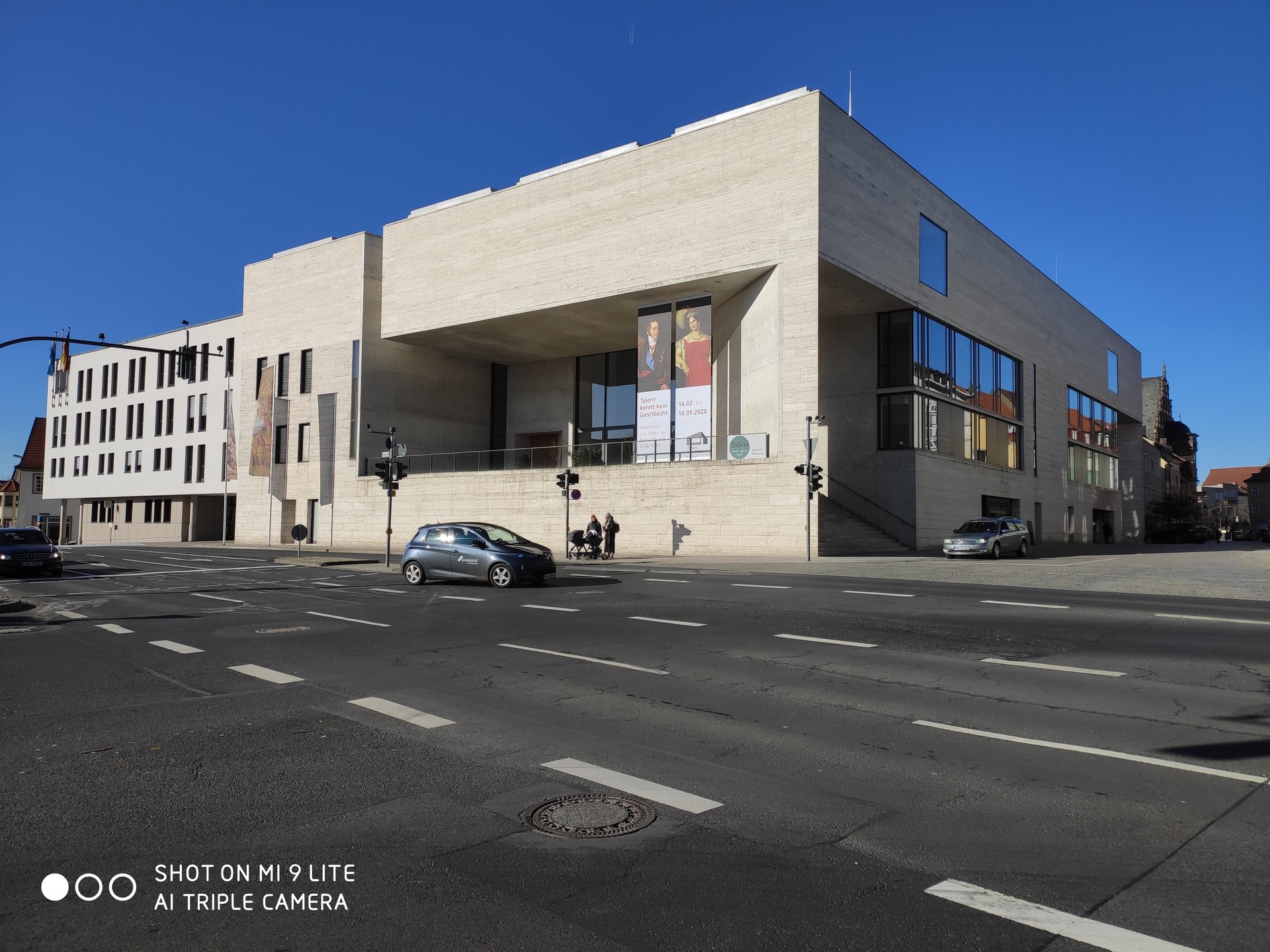 "Don't just keep your eyes on the key locations on the map, go out and do field research, explore and discover, ¡surprise yourself!"
The region of Bayern and how to travel from Schweinfurt
The largest federal state of Bayern is a region full of beauty, each village has a unique Bavarian appearance, most of them are bathed with river's water and have huge bridges lifted over the water, others are protected by long city walls and the towns bump into numerous lakes and dense nature but with no doubt, the entire Bavarian state is covered by a cloudy blanket during the white winter.
Belonging to this state is so proudly, I personally recommend travelling around it and take a few days to explore it. Organize a group of friends and get lost along your Bavarian journey! Doesn't matter if the cities are big as Nuremberg or Munich or they are little towns as Rothenburg ob der Tauber or Erlangen, each one has its attractiveness and always are ready to welcome you.
If you are thinking about travelling around Bayern, the best option is using Deutsche Bahn (the German train provider), you can reach almost everywhere and if you get a group of 5 people is quite cheap because of the Bayern Ticket.
This kind of ticket allows you to travel around Bayern for one day, its use is comprised from 9am to 3am of the following day. It's not allowed to use it out of the timeframe.
The unit Price is 25€ for a single user and 5€ more for every additional user. The maximum is 5 people. Therefore, the total cost is 49€ and every user must pay 9€. The travellers group always must be all together and you have to write down name and surname of every user on the ticket. The ticket collector always checks these requirements.
¡Watch out! I advise to buy the ticket, ¡most of the time they check tickets!
Another option to travel is taking Flixbus or Bla Bla Bus for short or long distances. In SW there's a bus stop and from here you have direct trips to cities as Cologne, Prague, Berlin, Amsterdam etc.
The Price ticket is affordable. I have travelled to Prague for 40€ (round trip). However, you spend many hours on board, but buses are comfortable. Take it easy!
To sum up, you should take a look at the Romantic route and the castles route, both are located in Bayern and the former one begins in Würzburg, close to SW.
The university and the level of studies
My experience at the university has been brief, only one semester and waiting for the next one. Nevertheless, I would like to share my first impression about the university and the courses that I took as an Exchange logistics student.
Regarding my learning agreement, as a last semester's student at my home university, I had to do the elective courses during my Exchange program. For that reason, I had a complete freedom of choice between any Logistics course taught in the winter semester. My idea was to combine theoretical courses with practical courses.
On one hand, I have taken "International Logistics – INLO" and "Logistics services – LSER". Both mainly are theoretical courses which provide many contents, but at the same time, are courses attached to the Applied sciences meaning, in other words, they are fully exemplified.
Both of them cover lots of contents following a flow pattern. INLO is more basic and less deep than LSER. It covers the different modes of transport and the transport internationalization. LSER is more challenging, the contents are more specific and deeper, it covers the complexity and design of supply chains and the reasons behind the choice between one distribution model or other. However, the best point about the courses has been the teacher, both were taught by him, he's capable to improve contents and make them much more interesting.
• Pros: The teacher, English technical vocabulary, the contents are well developed and understandable, not quite difficult courses and both are interrelated.
• Cons: Maybe they sometimes try to cover many topics but not get deep in anyone. That's noticeable in the last chapters of INLO.
On the other hand, I took "Process optimization with Six Sigma – SIXS" and German, a special course for incoming students. The former one is a course similar to statistics and I don't recommend it. The latter one is recommendable to have a first contact with the language. If your idea is achieving a high level, you should join the University's language school called Campus Sprache. I took the intensive A1 course and I got very satisfied.
• Pros: In SIXS you learn how to use Minitab and everything is done by PC. Regarding the German course, always it's good to learn new languages. Besides, you get 5 ECTS for passing the course.
• Cons: SIXS is quite basic and the lectures are not well taught. The
German course is not really challenging, you don't learn so much.
My opinion about the exams at FHWS
Considering that I have only done three exams, my assessment about the exams is not that much strong.
From my point of view, the exams are not difficult to pass, not easy to get a high grade though and there's not enough time to answer all the questions. For that reason, you must focus on the questions you really know and don't waste time in those doubtful answers.
Something that I liked it was the model exam structure answering to the applied sciences philosophy, all the questions had to be answered according to a specific logistics service. For this reason, you just don't have to learn the theory, you must understand it!
Beloved White Christmas
If I would have to choose one of my lived experiences in Germany and exactly in Schweinfurt, I would choose without any doubt the cold month of December dressed in white and dyed in red Christmas.
Go deep inside of the Christmas atmosphere, get immersed between lights and decorations and travel and explore one by one all the Weihnachtsmarkts either the most hidden markets or the endless Christmas market of Nuremberg!
The Christmas in Germany is something that's well worth living it, you won't regret it. Once you take your first steps inside the Christmas markets, spend time on them and seek your seat in that unique bubble where you can get everything. Are you hungry? The food is amazing. ¿Are you cold? Share a hot Glühwein.
Schweinfurt has its own market and it emanates special feelings and familiar vibes; its people must be proud of it. It's located in the Markplatz, just behind the Rathaus. The opening days are from 28th December to 23rd December and it's crowded every day.
Check the opening hours! Unfortunately, it closes too soon (at 9pm on weekends and at 8pm the rest of days).
There's a crib which is performed with real animals and a bunch of stands where you can buy beer, hot wine, pizzas, crepes and coffees, sandwiches and a few stands offering mugs, spices, cold meat, Christmas decoration and woollen clothes.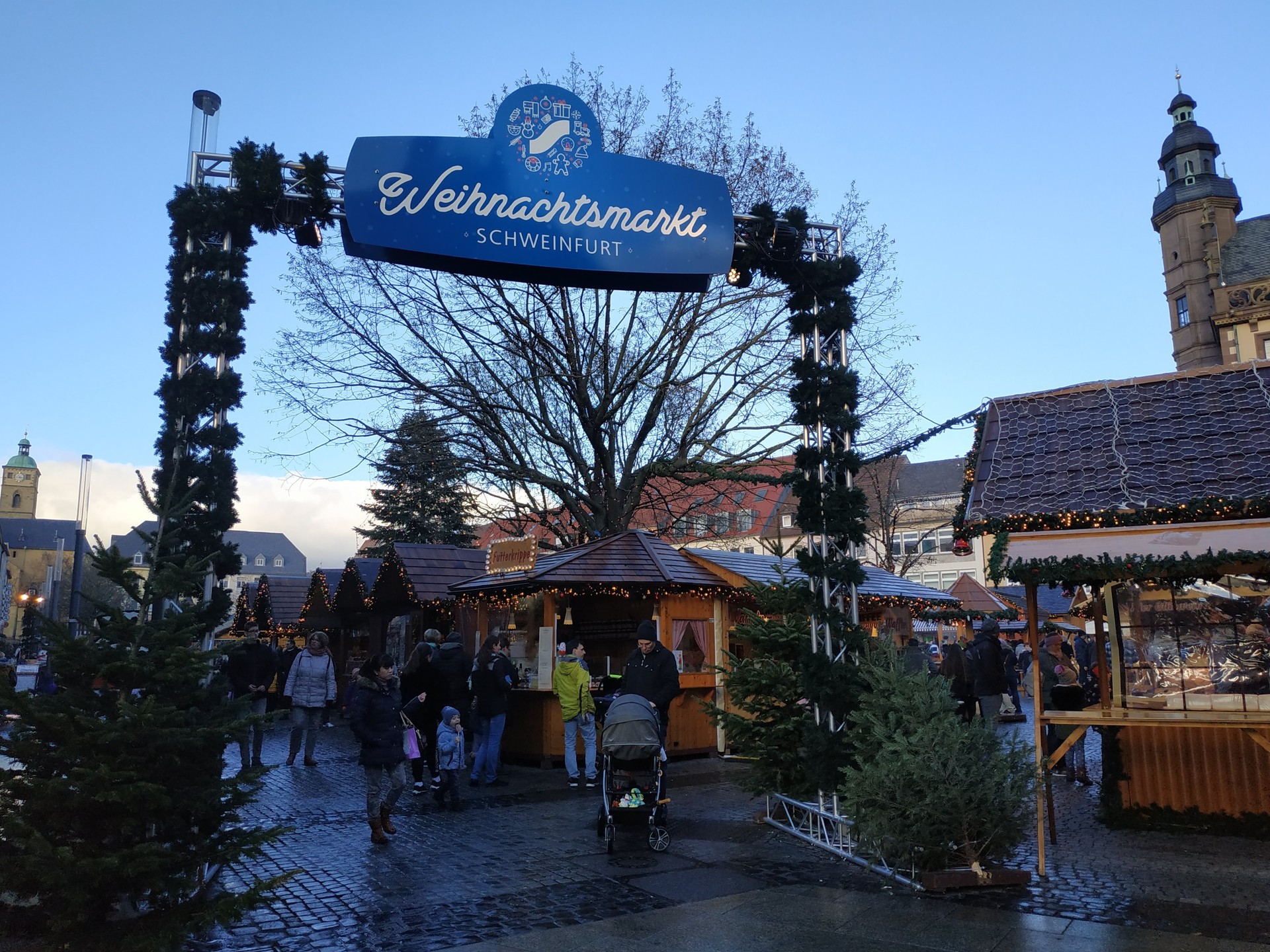 Finally, I would like to share some of my notes: The top Christmas village is Rothenburg ob der Tauber, it has a Christmas museum. Some of the Christmas markets that I have visited, and I recommend are Erlangen, Bamberg and Cologne.
---
Photo gallery
---
---
Content available in other languages
Want to have your own Erasmus blog?
If you are experiencing living abroad, you're an avid traveller or want to promote the city where you live... create your own blog and share your adventures!
I want to create my Erasmus blog! →