Experience in São Paulo, Brazil by Barbara
Architecture and landscape

10 / 10 points

Entertainment

10 / 10 points

Culture and customs

10 / 10 points

Transport

10 / 10 points

Gastronomy

10 / 10 points

Prices

6 / 10 points

Party

10 / 10 points

Weather

6 / 10 points
---
What is it like to live in São Paulo? Would you recommend it? What is the city like?
São Paulo is well known for its cultural and diversity environment. In the city, you can find all kinds of ideologies and people and a great lack of options of gastronomy. It's a very active city. There are a wild variety of places to go even after midnight. Not to mention the blend between old and new architecture that gives the city a really unique aspect.
What is the student lifestyle like in São Paulo?
São Paulo has some of the best universities in Latin America, and most of them are close to the center. If they aren't, there are a lot of options for transportation that will get you there.
Near the campuses are bars and coffee shops for all tastes. Students usually get together after classes and head straight to the bars for a beer and chat.
How much does it cost to live in São Paulo?
It depends on where you want to live. The closer to the center the more expensive it gets. But you really should consider the benefits of living downtown. You wouldn't have to pay for buses and subway tickets. Therefore, It could be worth it.
Besides that, there are both big and small markets. The small ones are cheaper. And furniture and clothes can be found in thrift stores anywhere for a small price.
Is it difficult to find accommodation in São Paulo? Is there any advice you can give?
Any way you choose, its quite simple to find accommodation and you can even find places where you can divide costs with roommates.
My advice would be to live outside the center (not so far tho) and get a "Bilhete Único" which is a card that you can use on both bus and subway. OR live close to your university, the closer the better, that way you won't have to pay for transportation.

Note: It's very common for students to give their friends a ride. So once you make friends (very easy, Brazilians are one of the most friendly people on Earth) maybe you could ask if they would give you a ride too.
What is the food like? What are your favourite dishes?
The food is one of my favorite parts of the city. You can find literally ANYTHING you want. Of course, there are expensive restaurants, but there is also a big range of cheap yet great tasty food. Ask around and do some research and you will see.
What places would you recommend visiting in São Paulo?
There are a lot "must go" places to visit in São Paulo. Movie theatres, theaters, museums, parks, night clubs, restaurants, stores... but the main ones I would say are Edificio Italia, a building built in 1956, there you have a view of the hole city; Estação da Sé and Estação da Luz, two subway stations with beautiful architecture; Mercado MUnicipal, a huge market built in 1933 (tip: ask for a pastel de bacalhau and sanduíche de mortadela. They are delicious); Patio do Colégio; Museu do Ipiranga; MASP museum; Ibirapuera Park... IF YOU HAVE THE CHANCE YOU SHOULD VISIT EVERYWHERE!
Is it good to eat out in São Paulo? Can you tell us your favourite spots?
As I wrote before, there are many places to eat. It just depends on what you're craving at the moment! I personally would recommend "Habitual" for breakfast/brunch, "Salada Record" for lunch, and the "Lar Mar" for some night drinks and some fun!
Is the nightlife good in São Paulo? Where is good to go?
It's perfect I would say. Every corner has a bar or a night club, it's just a matter of taste really.
I love Alberta #3 and Beco 203. If you want to have some fun, drink some drinks and dance to good music, I highly recommend these places.
What advice would you give future students heading to São Paulo?
Plan. Once you have all figure it out, come and get ready for one of the best experiences of your life. Brazilians are very friendly, loyal, funny and outgoing people, we make friends for life, and that friendship will allow you to really get to know the city and its secret places.
Coming here you won't regret a thing! I wish you the best of luck and, on behalf of every Brazilian, welcome to our amazing city! :)
---
This content has been entered in the Erasmus Travellers Competition and have earned 413 points.
4044 chars (404 points)
3 views (9 points)
This competition was made possible by: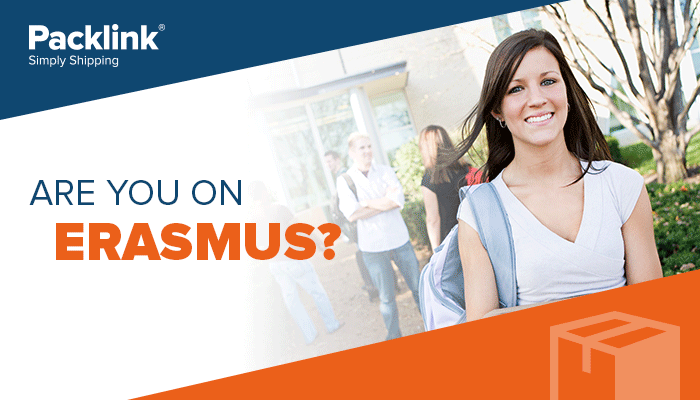 ---
Share your Erasmus Experience in São Paulo!
If you know São Paulo as native, traveler or as exchange student... share your opinion on São Paulo! Rate different characteristics and share your experience.
Add experience →