Walking around in Rome
Hello dear readers, this time around I'm going to take you on a roller coaster ride while giving you tips on how to spend a nice day in Rome. So this past Friday I went to Rome to take care of some business but I had more than half of the Day free to go around the city and visit some cool never-before-seen locations. So this article is particularly for people who have just one day to spend in Rome and are in search for things to do and to look at without having so much time in their hands. Is that even the case to say it but as you can guess Rome is the capital city of Italy and as they call an open-air museum so the whole city is there to be discovered as Every corner and every angle has turn of history and background to it. So if you are spending only one day Rome just like me forget the India to visit everything in to do everything because it is just not possible full stop but anyway I will tell you about the things I did in one day in Rome With A friend of mine.
How to go to Rome ?
I live in Perugia which is a city located in the region of Umbria. Our neighbour region cold lazio is where you find the city of Rome full stop so to sum it up I just cant reach Rome in 2 1/2 hours by bus or by train. this time I took a flixbus from Perugia to Rome with with a reasonable bus ticket which costed me just €8. It was an early morning bus ride so I made sure that I woke up early enough to catch it. This particular flixbus that I took was quite comfortable because the Final Destination was the bus station of tiburtina which was a perfect location for me to take care of my business in Rome. But nowadays since we are so fortunate you can easily reach this city of Rome by train or by a low cost plane from practically anywhere in Europe. bad luck just like the proverb that says every road will take you to Rome you don't actually have to worry about the transportation means or the route you're going to take the most important thing is to have your intention clear which is to go to Rome to spend a day.
Parco di Villa Borghese 
Parco di Villa Borghese is a very nice park located in a very peaceful and tranquil area of Rome. in my opinion this Park deserves to be visited first of all because you need some shed from the sun and there are plenty of trees and green areas in this Park. Secondly if you are the kind of person who likes picnics or laying on the grass under the trees and looking at the sky and the clouds then you should only bring a towel or blanket with you because parco di Villa borghese is the kind of Park that definitely is suitable for a relaxing and chilling out time. the good thing about this part is that it's not even too crowded with tourists or other people so you can simply go there without feeling the pressure of too many people at the same place. For your information at the entrance there are some people who hire their bikes and other mechanical means of transport for only €6 because the park is very big and instead of walking around you could actually bike around.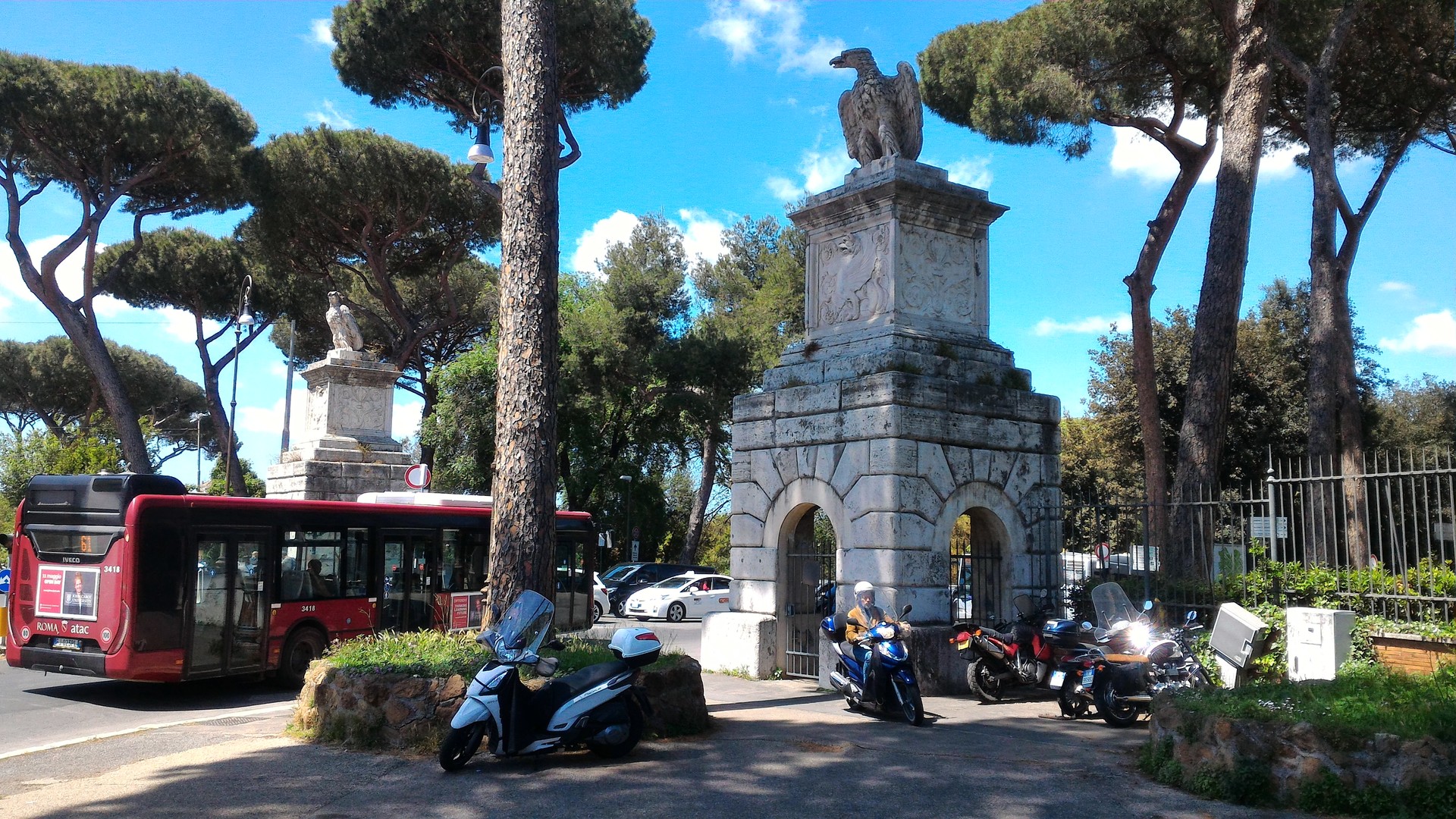 Once we had our little picnic on the grass and rested for a while we then moved 2 visit some parts of the park with the final destination of visiting the Museum of Modern arts. On our way riso small shops providing drinks and snacks which is very helpful because in the in that area there are no shops or anything like that. there were also many people drugging and doing many physical exercises so maybe if you happen to live in Rome or spending a semester as an Erasmus student you should definitely check out Park of Villa borghese because it is also an outdoor gym area. There are also many beautiful monuments and statues world so majestic fun things which are beautiful to look at.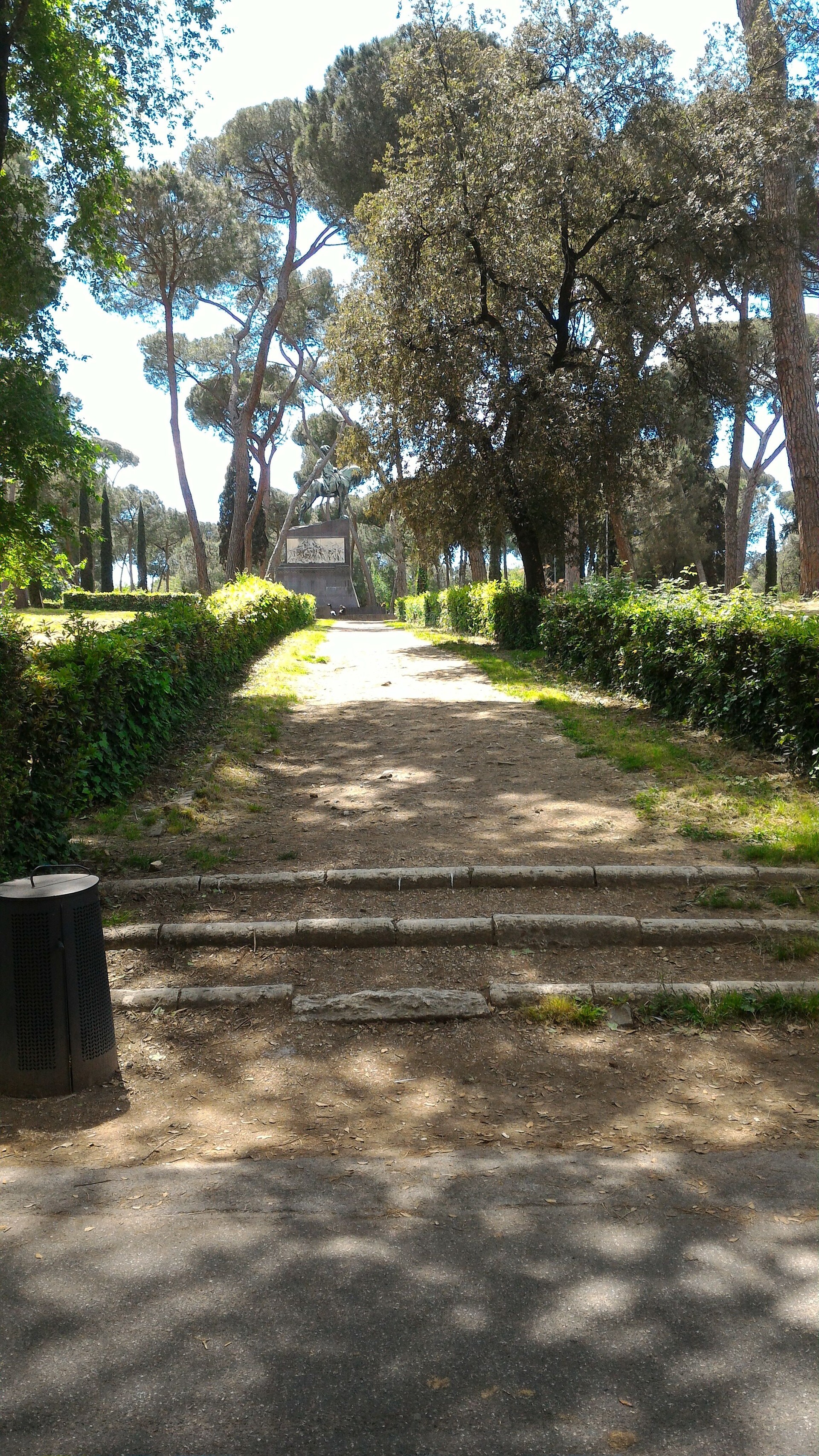 Museum of modern art 
 once finished walking around the park of Villa borghese there is the chance to visit a nearby Museum cold museo delle arti Modena which means Museum of the modern art. This museum can be reached by foot because it is located just outside of the perimeter of the park. So from wherever you might be in the park you can follow the arrows and the indications on the various points and then simply follow the arrows and make your way to the museum. Now the museum is quite fancy and beautiful I must say from the outside. At the entrance you will be checked at the security line and then you will be asked to leave your belongings such as bags and so on in the small lockers which is for free. Considering that there is an entrance fee which is €5 for under 18 year olds and for students in general while for adults there is the full price which is €10. Now if you happen to be a student of some sort of a art university or Institute like the Academy of fine arts you can show your student identity card and can get a free entrance without paying anything. I personally wasn't already to pay off the entrance because it wasn't included in my daily budget so I was just happy to have seen the inside and the entrance and take some pictures and then I made my way out of there.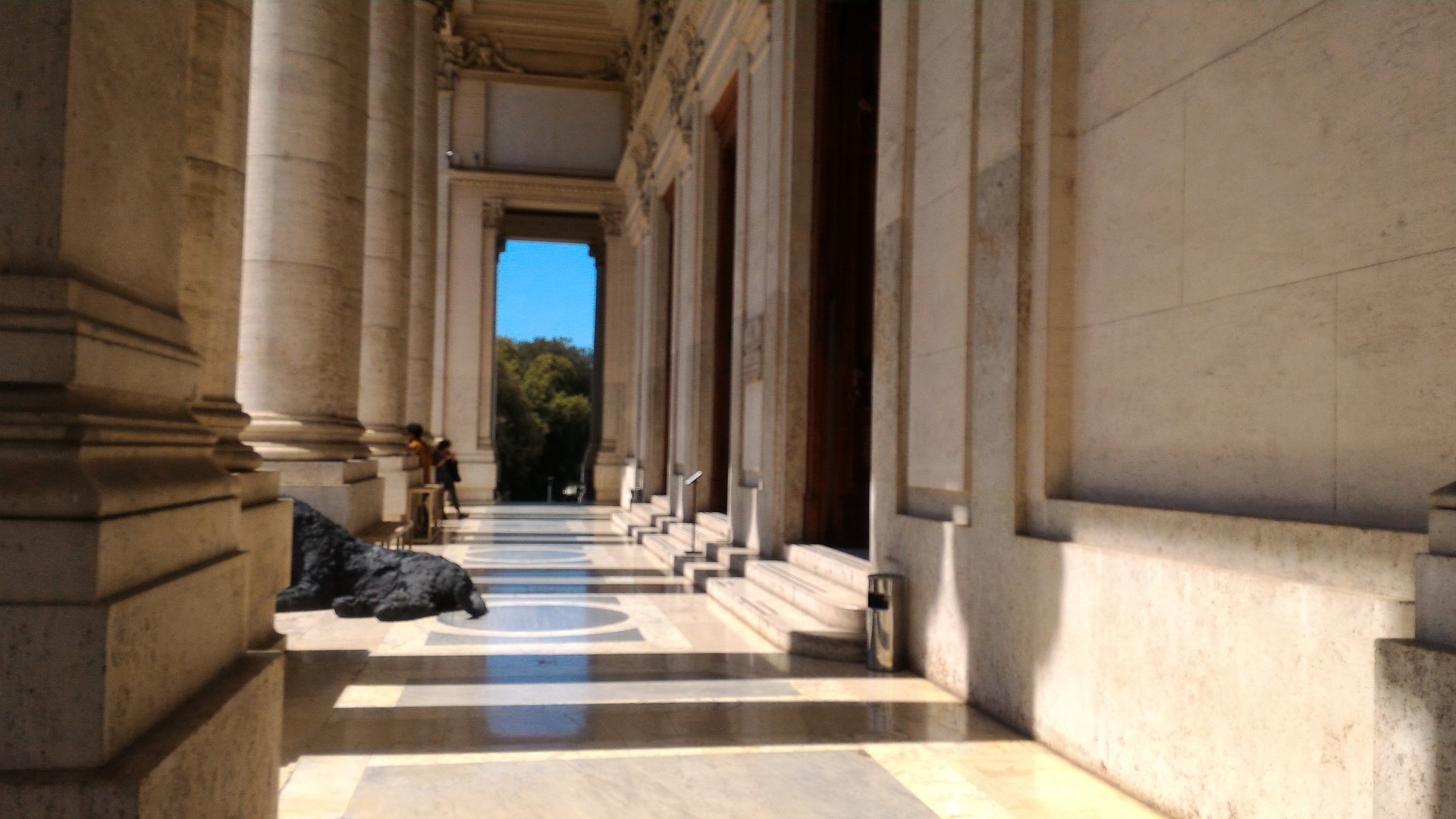 from what I heard from a friend of mine who is from Rome this museum is very important for the art lovers and admirers because of the famous paintings and art works it has. People come from all over the world to visit some of the paintings which are the fruit of some of the best painters, sculptors more simply Italian artists. So if you come around this place do know that there is an entrance fee and why not give it a try as it might surprise you.
Monuments you may come across 
 as I was saying earlier Rome it's like an open-air museum meaning that the whole city by itself is like one big attractive and interactive space full of stories, Adventures and so much history that it might actually overwhelm you. so moving from one spot to the other there is a chance to support so many grand statues and monuments representing different times and reflecting different topics from the past and present history of this country, Italy. The following pictures are just some of the few statues and other monuments I came across spending one day in Rome.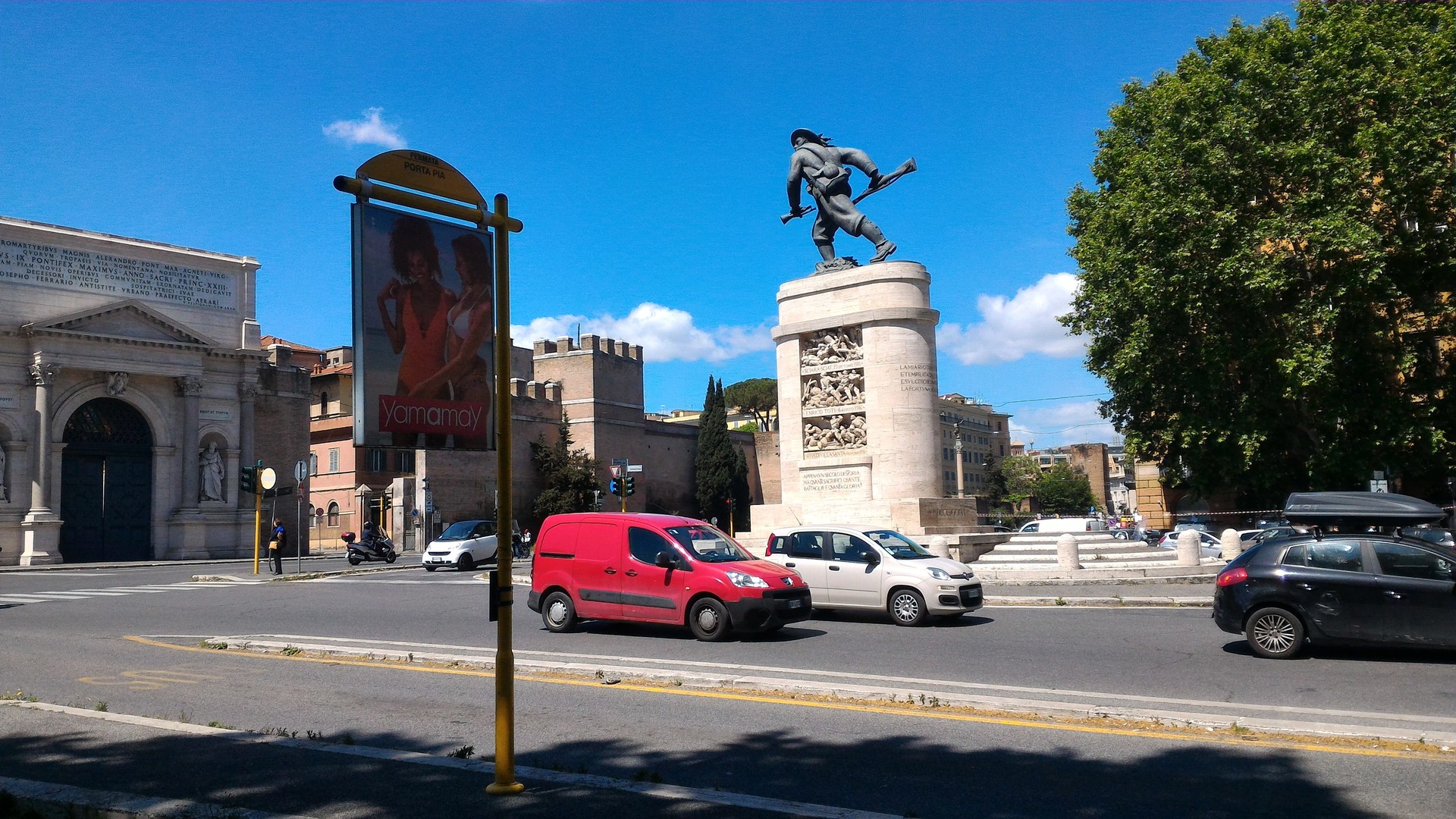 If you happen to be tired and in need of some peace and tranquility from the hustling and bustling traffic noise and in general the chaos of the city you can just escape in one of the many bars or pubs you can find right about on every street. in Italy  that idea for bar is usually associated with the place that provides  warm drinks like coffee tea  macchiato but also  cold drinks and alcoholic beverages. It is also very common to find snacks like sandwiches and Sweet treats to accompany your drink. Search kind of a bar may be recognised from the writing on the outside or by the fact that they display some tables and chairs outside of the bar, at the entrance.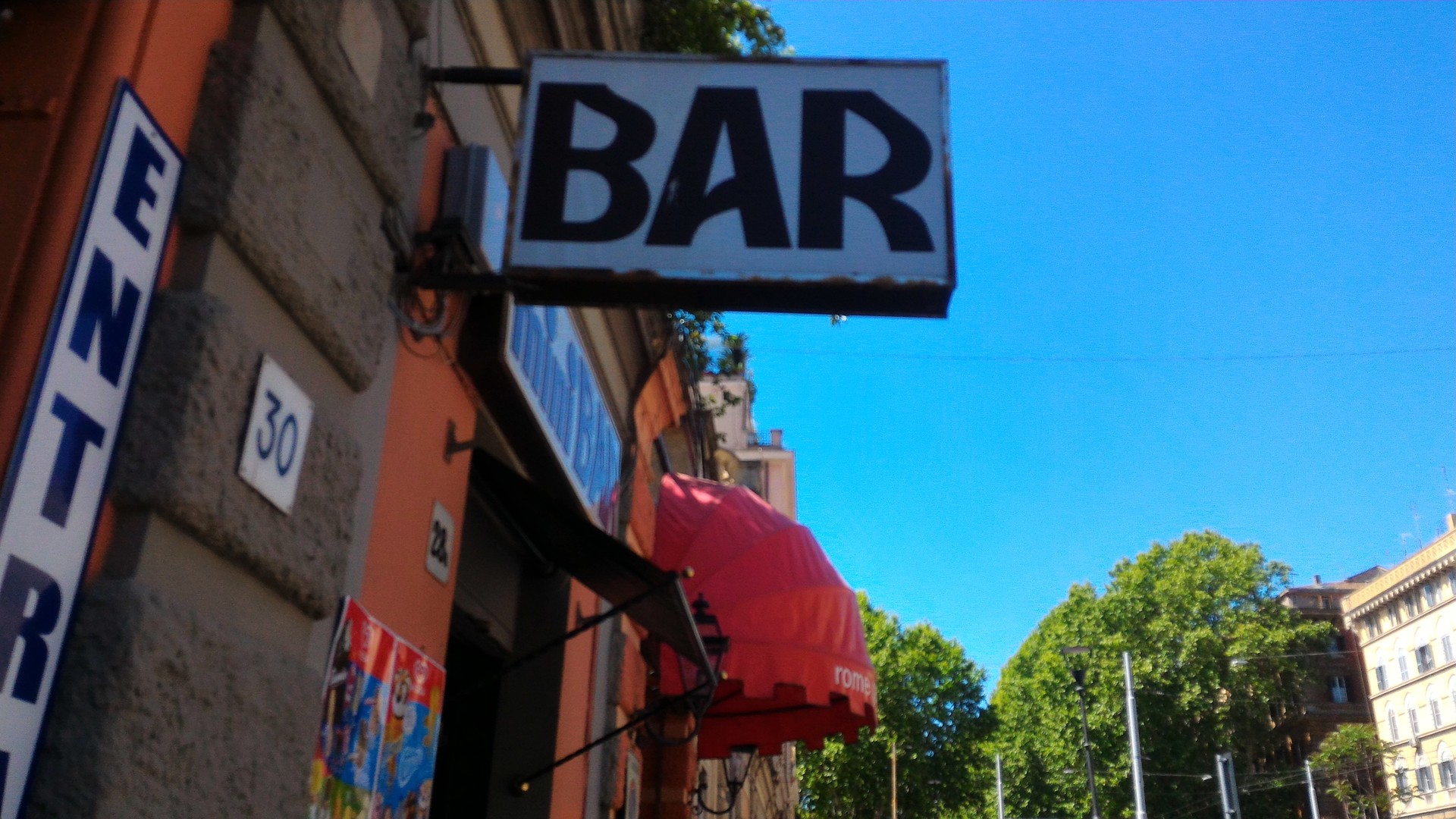 One big advantage of getting into a bar is also the price range. Usually for someone like me a student or even someone who's just interested in getting the most out of the money you spend.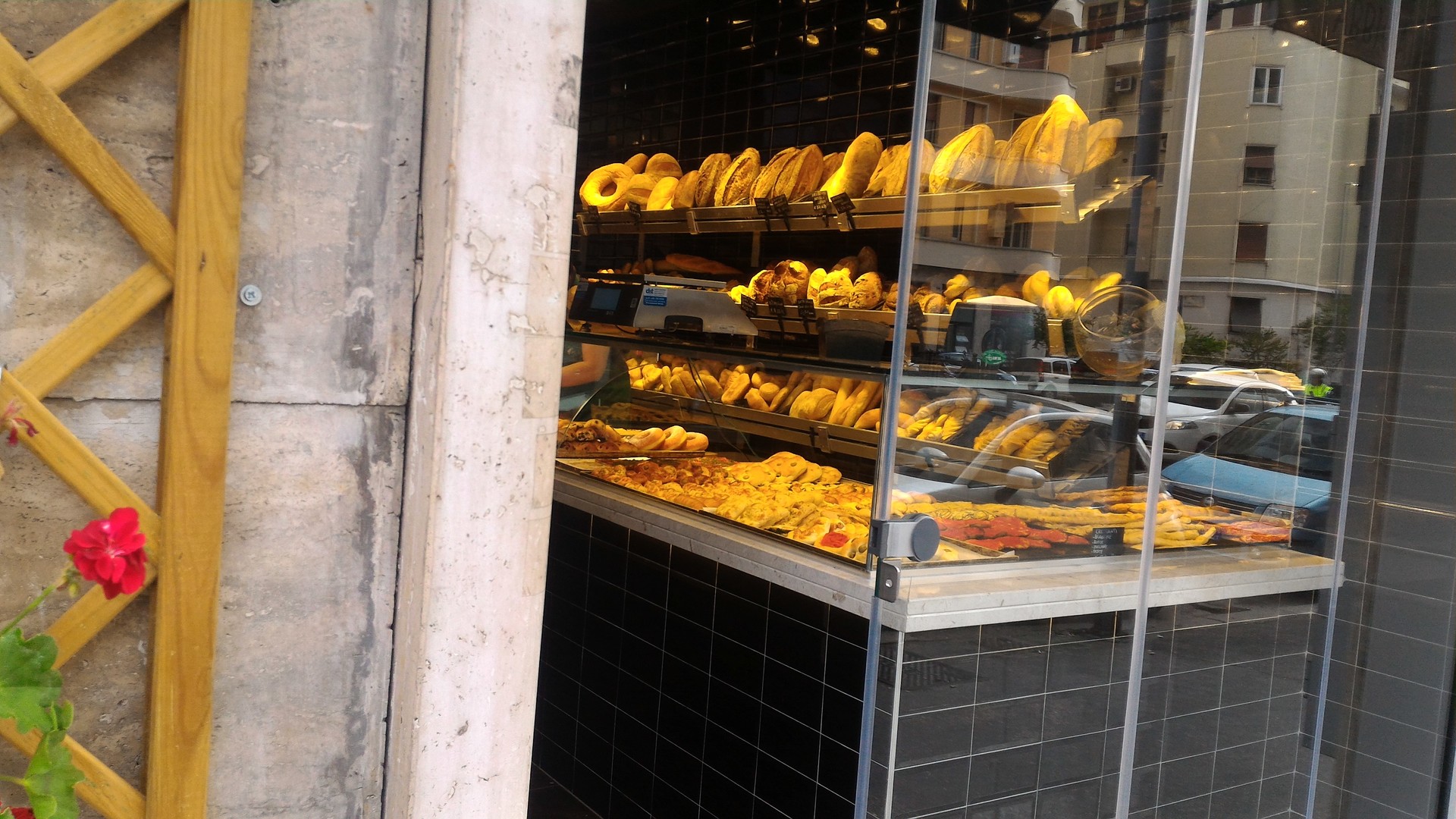 Alternative to stopping by at the bar is to go to Mika which in Rome there's a tradition to make bread and many other things related to pizza and other kind of crispy crusty snacks. In particular I advise you to try the focaccia which is Which is like a pizza crust but thicker and without any sauce or condiments. On top of it usually they put rosemary olive oil and some sort and I tell you it is a must try as you stop by in one of the many Bakeries in the streets of Rome. 
Another very typical thing that you will find as you walk around the streets of Rome are the manifestos. Since Rome is the capital city of Italy it is no surprise that many big rallies comma uprisings, revolutionary rebelliousness starts in Rome. So to engage the population mini colourful manifestos are are placed on the walls of the city. So just for curiosity stop by and check a couple of those and try to understand what they are about because some of them are very graphic and easy to understand even though you might not be an Italian language speaker.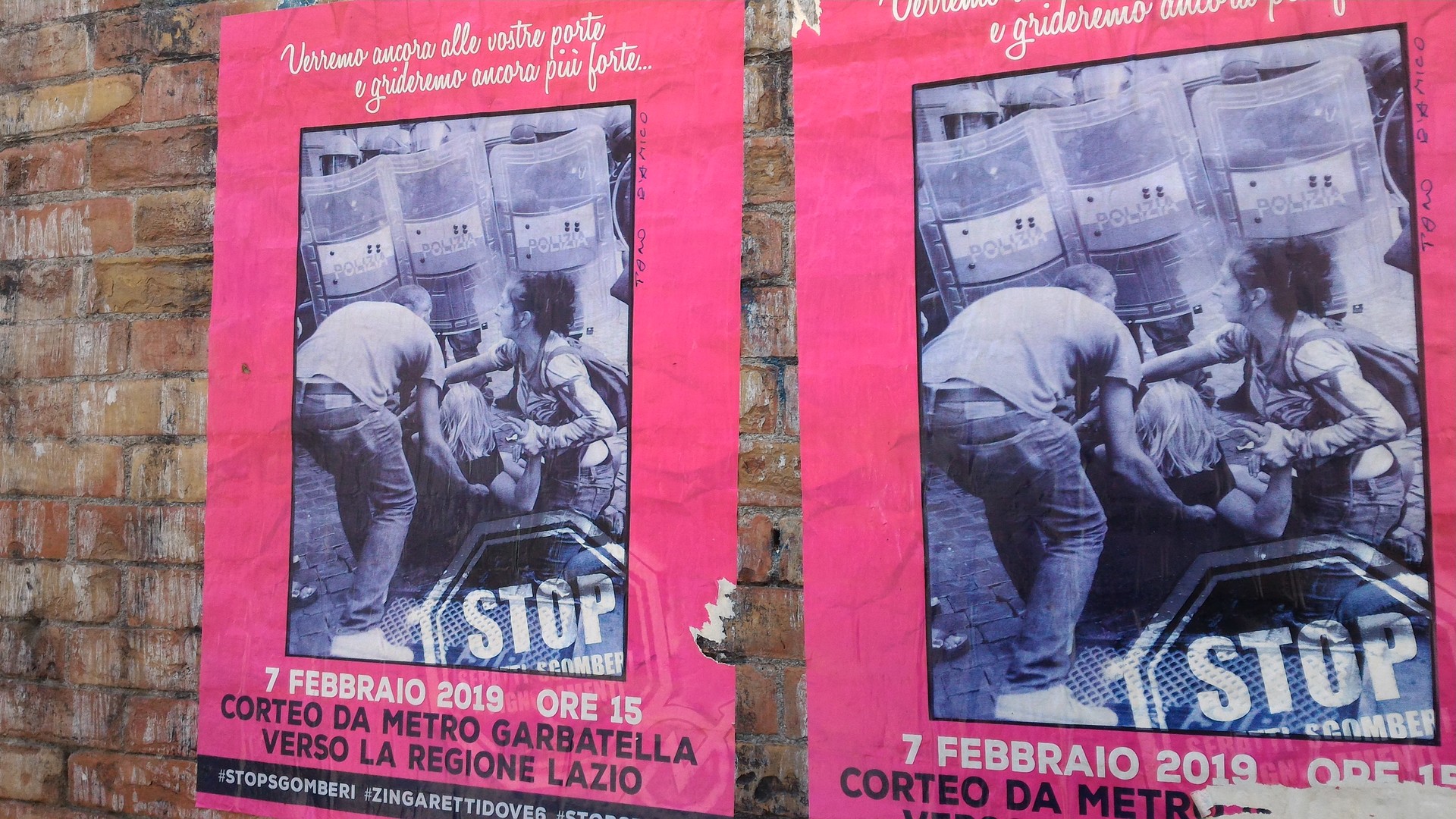 I personally believe that to fully visit a city it takes more than just visiting did the most rated museums venues or cafes. Sometimes you have to take the time and engage yourself in the journey will you get to read a little bit not to just the usual means that your phone or books but I mean even reading the traces and history that is written in The World's End sometimes also on the pavement. Of course this will become clearer as you spend more and more days in this iconic City because it is just not possible to write about every single corner with its own history. So from time to time put away your books, your phone and just gays and try to capture the atmosphere that surrounds you.
Foro Romano
When you are in Rome you should make an effort to visit some of the oldest buildings and monuments that the city has. So in this category for a Romano is one of the greatest and most visited monuments enroll, apart from the Colosseum. Foro Romano is just a few minutes walk from the Colosseum. So what I suggest you to do is to go first to the Colosseum and once you have taken in all of the beauty and the majesty of this monument make your way to the Foro Romano. Once you reach this place called Foro Romano I'm sure it will surprise you by it majesty and the history it represents. There are two ways to visit this venue. One is by making the appropriate entrance and paying for a ticket while the other is walking to a more higher  ground on a steep road, to see the whole place from uptop. I didn't bother to pay the entrance fee but instead I went to the other side of the Foro Romano and I saw it from above which was very beautiful scenery. Here you can take pictures, get closer to a group of tourists and listen to their guide also for free (the only thing is that you have to find a group of tourists that speak the same language as you because if not you would not be able to understand what they are saying). A background of the history of the Foro Romano tells us that displays in the past centuries has been used for different purposes from political meetings to social gatherings in foro Romano mini important deals and events to place. At a certain moment in history it even became and grazing field for cows and ships. Following this era by the order of a Pope this area was also used as a source for construction materials so what they were doing is demolishing the existing buildings and temples and they were taking the marble and other construction materials and using them in other constructions. You really can noticed this as some of the buildings are halfway done or some parts of a building is missing. I personally think that this gives you a lot of impulse to dive into a research about this place and to know more about it. This because we are usually used to visit very nice and beautiful museums and Opera Houses but to see a place like the Foro Romano which is apparently a very big yard with many demolished buildings and constructions it gives you a different perspective. Therefore I highly recommend that you find some time to visit this very mesmerizing place, you won't regret it.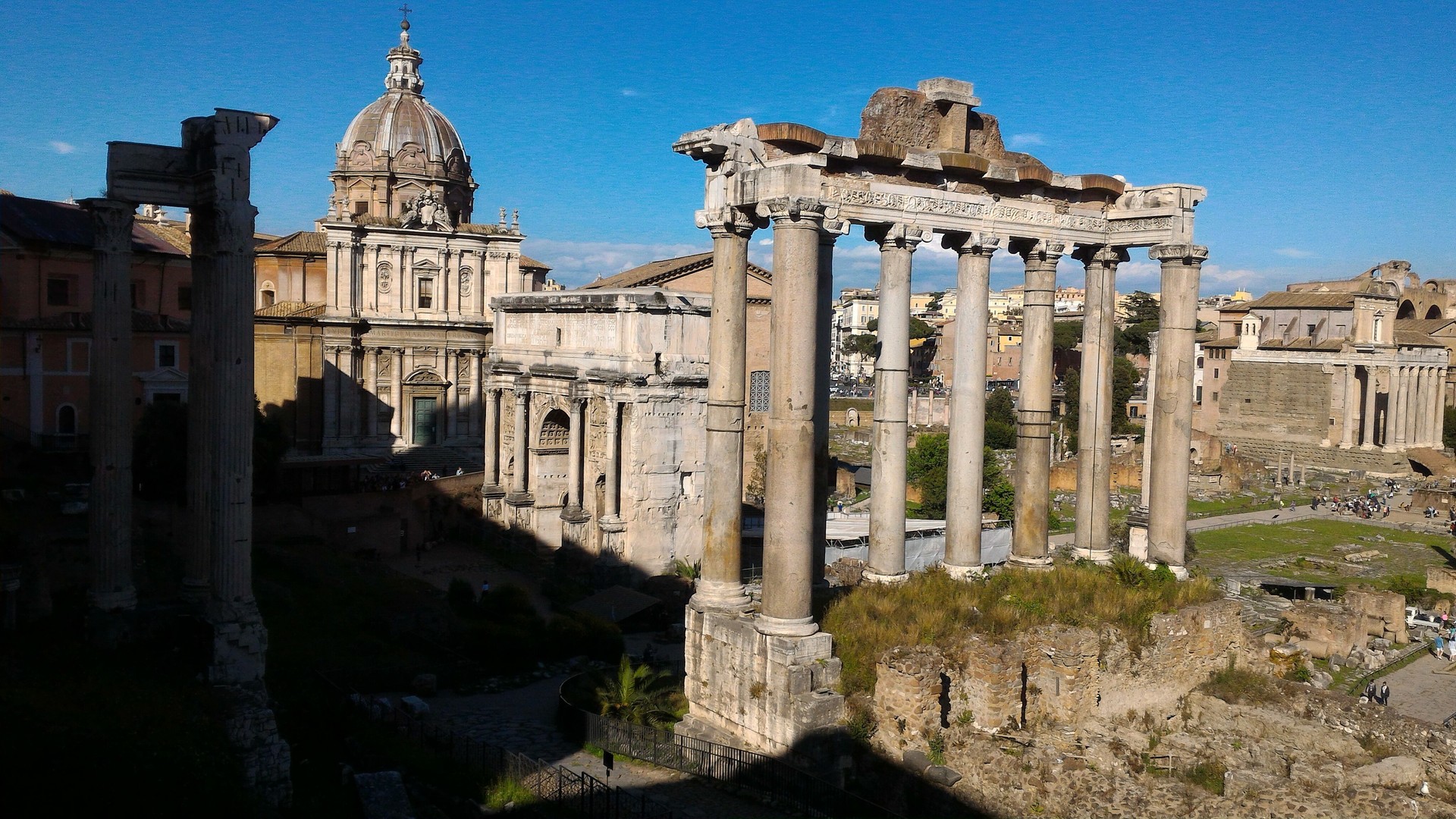 Doorbells in Rome 
I really wasn't expecting myself to talk about this subject but here I am and much to my surprise I will explain you why I am going to dedicate this paragraph to doorbells In Rome. This is something that I came to notice as I was walking in the long and straight streets of Rome. Since most people live in Apartments and each apartment has at least 5 to 7 in even more floors comma what happens to use that at the ground floor you will find the entrance and read about the entrance there is the famous Roman golden doorbell. I think I am the only one who actually quotes it this week but it's fine because it helps to identify it more easily. You will actually be so surprised by the shiny golden colour even though I don't think it's actually gold, and you'll also find the family name of the people who live in that given Building and in that given apartment. So by just pressing on one of the buttons next to the name you're looking for you can ring the person upstairs and they can open the main door for you.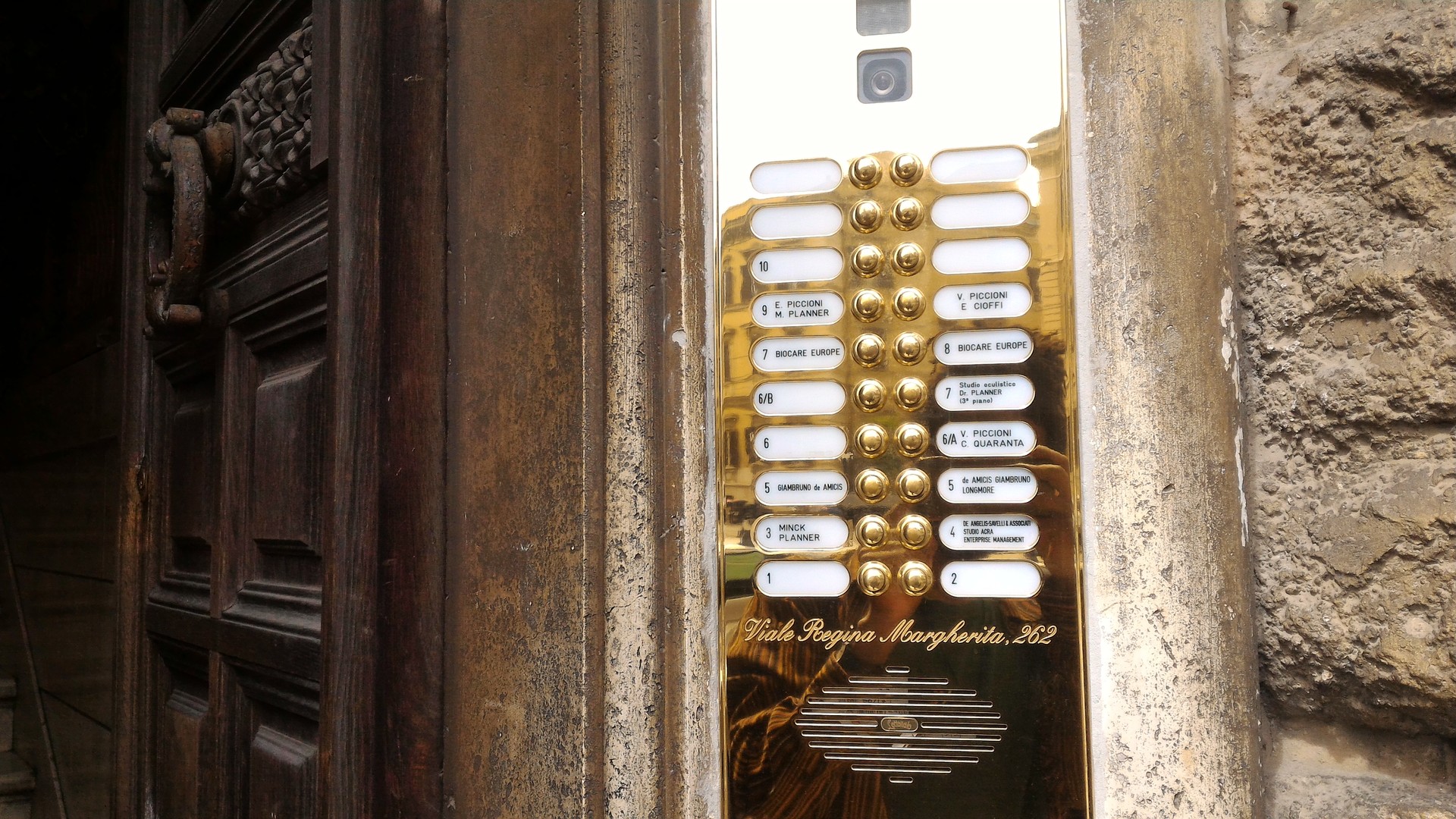 I have been to see many different doorbells with the ones in the sewing room were for the most part golden in Chinese. It almost give me the illusion that the people living in those buildings are some rich in posh Roman people that has that that's just me stereotyping, I don't think that's the reality.
Fashion in Rome 
Where is you might have heard about Italian fashion and particular the kind of fashion you will find in the capital city of Rome is one-of-a-kind. To begin with Italian people have the fame of knowing how to dress well both men and women. The craftsmanship of Italian tailors and there love and dedication for the fashion industry has made the Italian way of expressing fashion and clothes in general very different from the rest of the world. So as you walk around the streets of Rome you will see many Taylors selling pre-made clothes but also offering custom-made clothes ranging from trousers and jackets for the men to dresses off many kinds of clothing for both men and women. so don't be shy im getting in one of this clothing stores and ask for an advice or just a simple question regarding the world of Italian fashion and I am sure you will find some nice people who are happy to help in any way possible.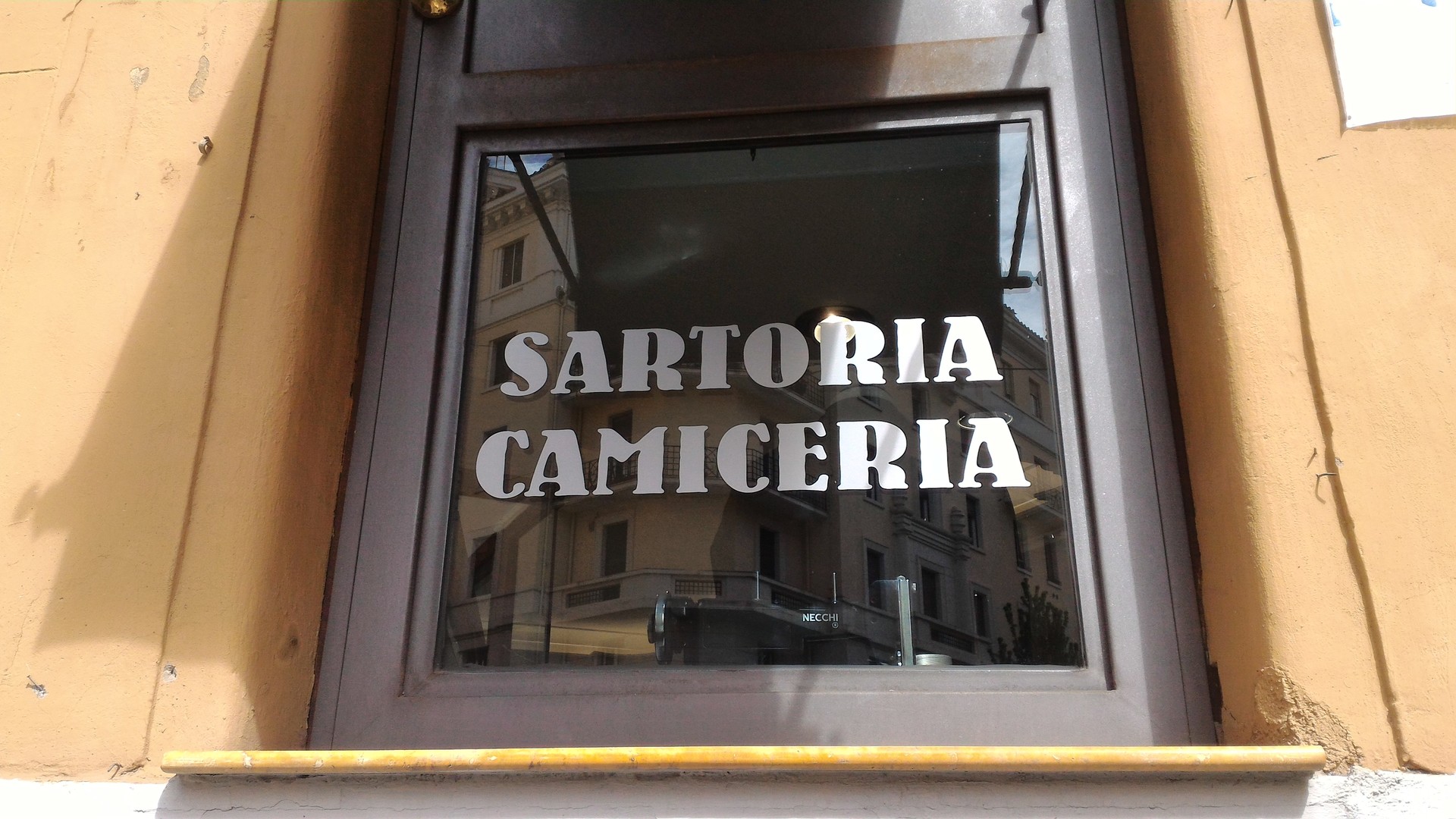 Sartoria e camiceria in Italian it means Taylors and short makers. I have seen many of this tailoring shops around the city of Rome though I must say the price range is a bit higher than what you would normally find in a shopping mall coma this is probably due to the fact that the quality is higher and the material is also more durable and of a better quality in general.
Rome as a melting pot 
I have to confess that in one day that I spent in the city of Rome I hurt more than 10 languages being spoken among groups of people. Somewhere in a business environment, somewhere a group of tourists with their tour guide explaining things in their mother language and tell them I just could recognise them from there looks which tells me that they are probably from the other end of the world. This is probably why they say that Rome is one big melting pot of Cultures, languages, identities customs and just simply ways of living. To spend few days in Rome is to spend many small days in many parts of the world because by just working outside for 10 minutes you can easily encounter someone from Far East Asia or South Africa and end up having some really meaningful in deep conversation or just simply say hello and rockabye your business.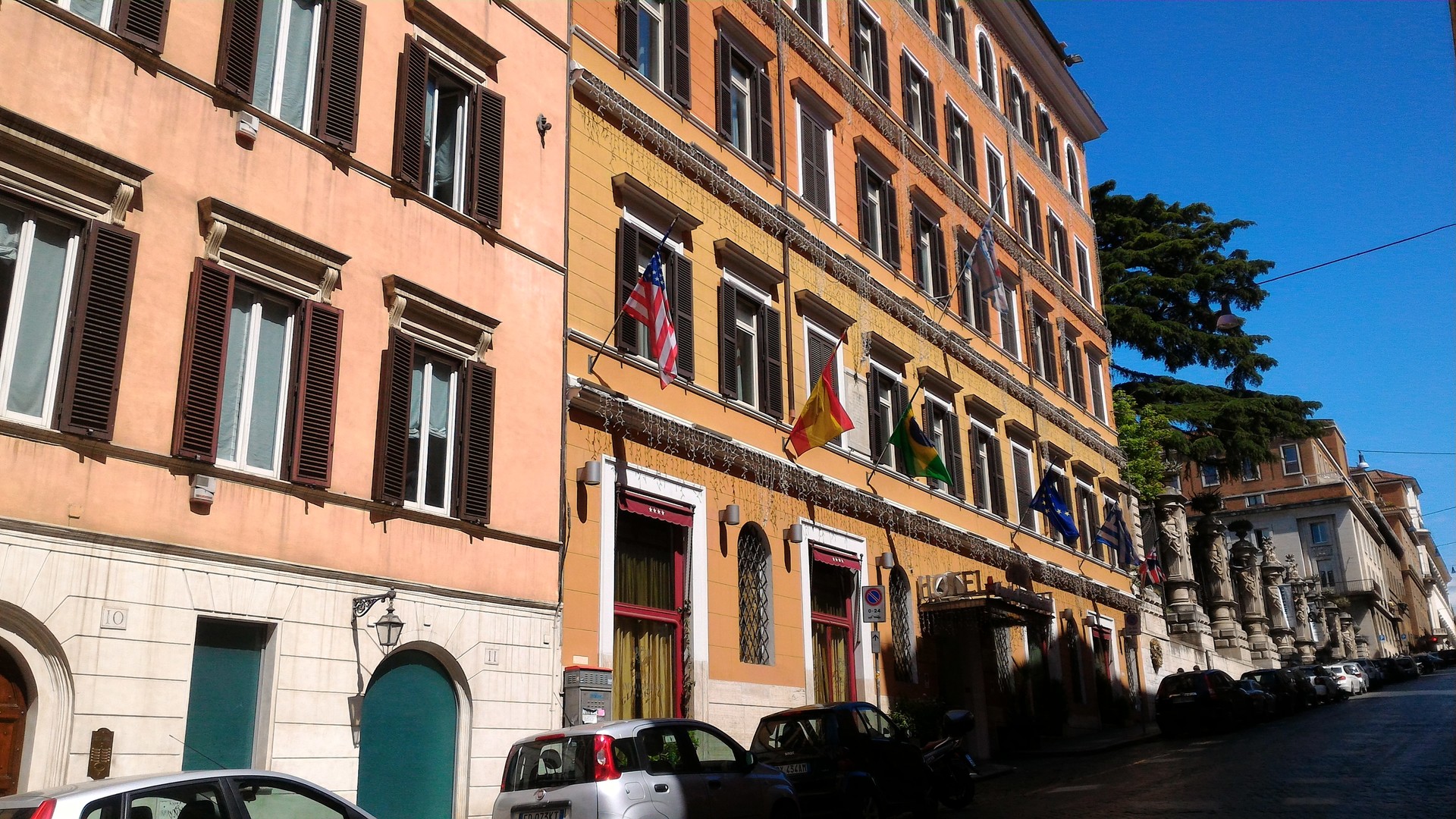 The many types of flags representing different countries of the world that you can see in this picture reminded me of this aspect of Rome. Therefore to just explain it to you in a nutshell there is no segway and there is no such thing as feeling left out or marginalized based on your background or the country you come from. Rome is an open City for visitors and tourists and all curious people who are planning to spend a day or two and have real meaningful encounters with real people. In the meantime you can also explore some of the parts that are dizzy needed to make encounters among visitors and tourists which can also help you to make more friends and make your stay more enjoyable.
---
Photo gallery
---
Want to have your own Erasmus blog?
If you are experiencing living abroad, you're an avid traveller or want to promote the city where you live... create your own blog and share your adventures!
I want to create my Erasmus blog! →