Prague: A city full of magic!
Architecture and landscape

10 / 10 points

Entertainment

10 / 10 points

Culture and customs

8 / 10 points

Transport

10 / 10 points

Gastronomy

8 / 10 points

Prices

8 / 10 points

Party

8 / 10 points

Weather

8 / 10 points
---
Why did you choose to go to Prague, Czech Republic?
For 3 reasons. First i wanted a country that has cold and snow. Because i live in a country full of sun, i really miss the cold and rainy weather. In december and in january it snows in prague every year so that makes christmas indeed the most wonderful time of the year! Second its well known that prague is a majestic city and third its very cheap.
How long is the scholarship? How much money do you receive to help you with living costs?
The scholarship is for 3 months and i receive 550 euros per month.
What is the student lifestyle like in Prague?
Due to thousands of students studying in prague there are a lot of students parties. The normal student lifestyle is going for beers in some cheap pub and after going to a club on everyday as well as on weekends. The choices are endless! Also there are a lot of trips organized for students inside and outside of czech republic so that is a common thing for students to do as well.
Would you recommend the city and the University of Prague to other students?
I would definitely recommend the city to anyone. It is cheap and has everything for everyone s taste. This city is like a fairytale! All the houses are in a different colour, the old town is so traditional and the view to the river and the castle is extraordinary!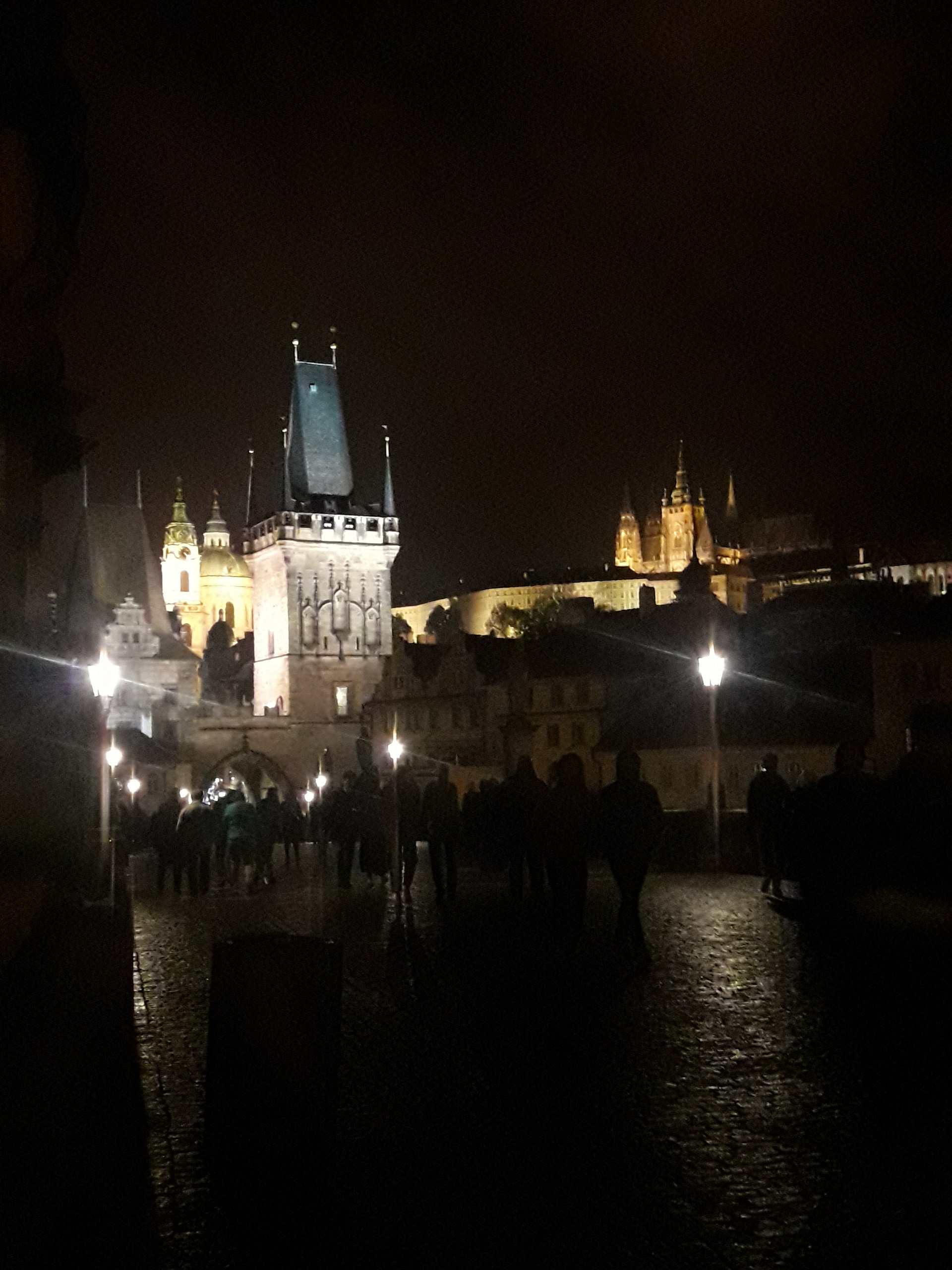 Every street and corner has something beautiful! Also it is centraly located so many other countries are very close to visit.
What is the food like?
The food has a lot of soups and meat.If u like soups and heavy dishes, its the perfect place for you. The most common meat dishes have pork or duck and a lot of dumplings and sauce. The most amazing food here though its a sweet food called trdlo! Its a baked dough rolled in cinnamon and sugar and you can add chocolate, ice cream and/ or fruits! 
Did it cost you to find your accommodation in Prague?
It was very difficult to find an accommodation. There are thousands of students looking for an appartment and i couldn't find one for 3 months. Also the rents for foreigners are pretty expensive
How much does it cost to live in Prague?
A beer costs 1.5-3.5 euros and coffee costs the same. Food in a restaurant costs 10-15 euros. The supermarkets are cheap. Without the rent, 400 euros are ok!
Is the language easy to get to grips with? Are there language courses available at the University?
The language is not easy at all but some lessons are available!
What's the easiest or most economical way to travel to Prague from your city?
By airplane its easier although rarely there are direct flights so the cheapest way is with a stop in athens or vienna. The cheapest is bus but it takes 25 hours!
Where would you recommend to go on a night out in Prague?
I recommend:
Blah blah bar for a relax beer/wine
Hemingway bar: amazing coctails
Vzokorvna: cheap pub for students, underground great atmosphere and decoration allows dogs and smoking
Cross club: club that everything is made frim recycled metal
And for eating? Can you recommend some good restaurants in Prague?
Kolkovna: big cheap restaurant in the center of the city with a lot of traditional czech choices
Sad's man tongue: perfect burger and vintage decoration
Waf- waf: the best breakfast/brunch in czech makes only waffles and crepes MUST GO
What good cultural sites are there to visit?
Castle of prague although there is a lot of walking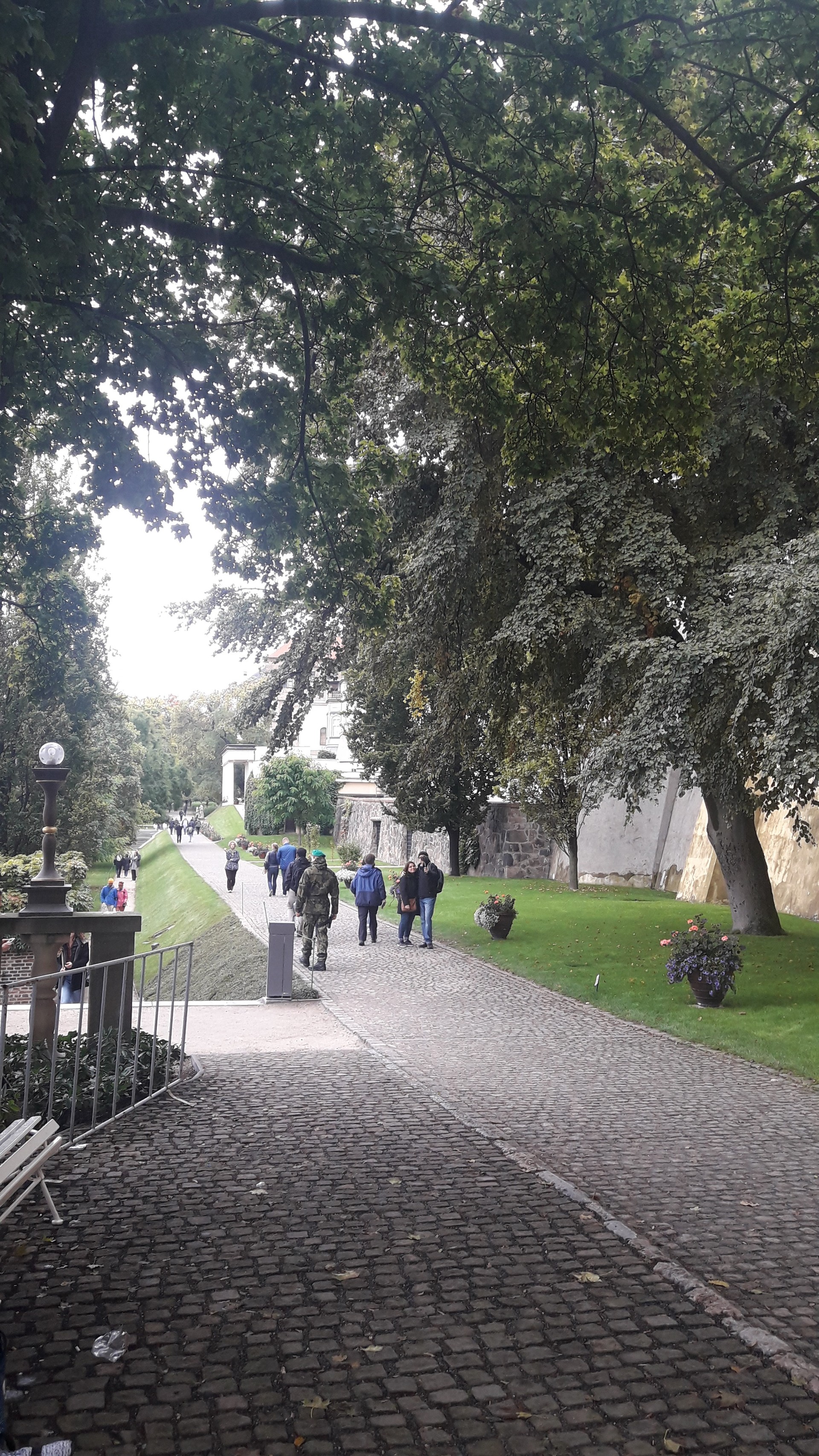 Vysehrad castle: great view
Letna park: great view and there is the metronome there with great political value
Dancing house: nice building with a cafeteria with nice view
Astronomical clock: actually the best part is the square it is at and from there u can walk to charles bridge in the small streets its very nice.
Municipal library of prague: it is not something special for outside but just in the entrance there is this big tower made of books that is interesting to see! It is in the old town just next to Charles bridge so it's worth a look!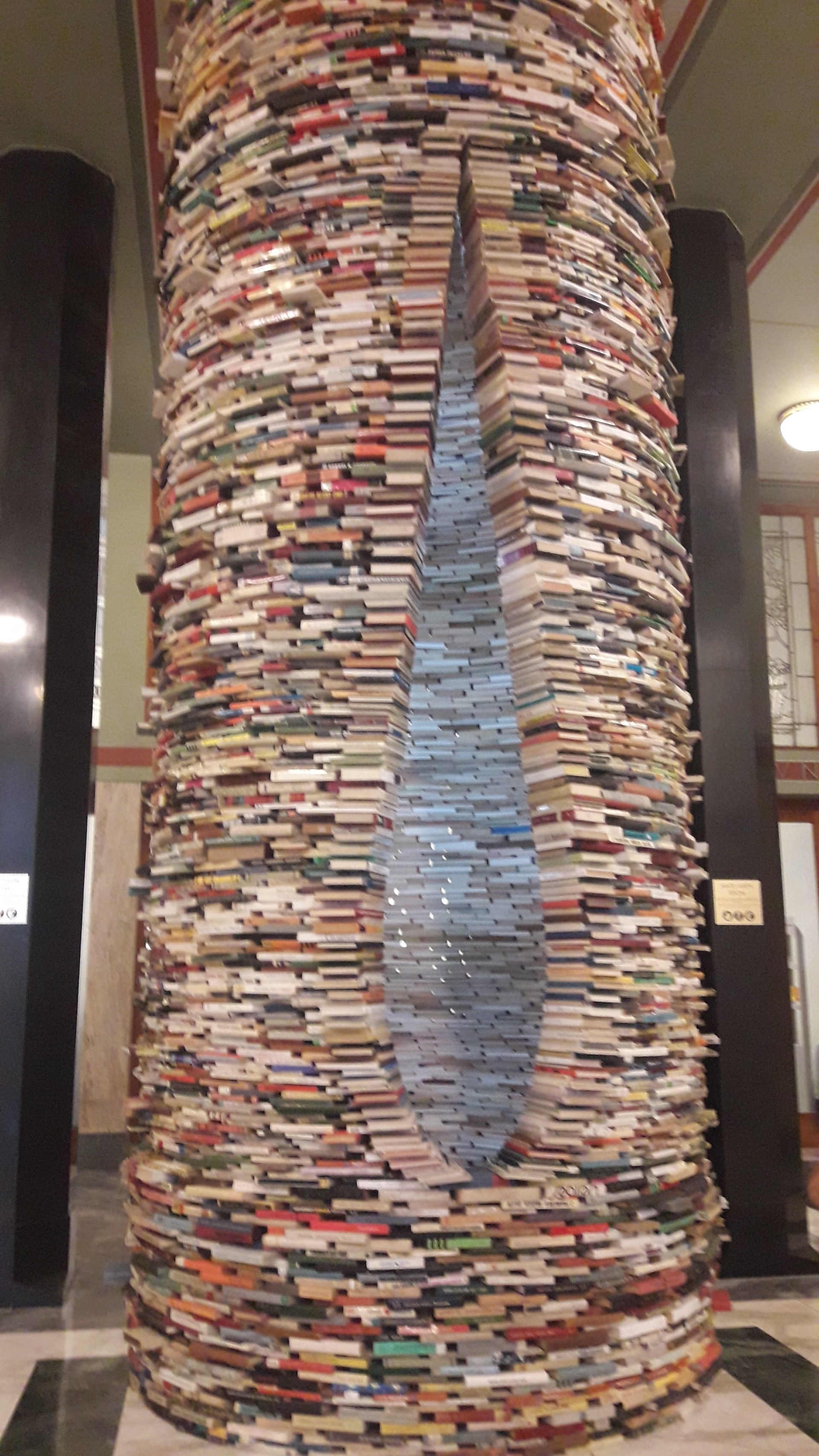 Is there any other advice that you could give to students going to Prague in the future?
It is better to go on the winter semester because prague at December is the most magical city. Drink a lot of beer, dont care about the rude czech people and dont forget for sure to travel in karlovy vary, kutna hora, tabor, cesky krumlov, budapest, bratislava and vienna!! Enjoy!!!
---
This content has been entered in the Erasmus Travellers Competition and have earned 528 points.
4308 chars (430 points)
16 views (48 points)
10 photos (50 points)
---
Photo gallery
---
Share your Erasmus Experience in Prague!
If you know Prague as native, traveler or as exchange student... share your opinion on Prague! Rate different characteristics and share your experience.
Add experience →