Experience in Prague, Czech Republic by Julianji
Architecture and landscape

10 / 10 points

Entertainment

10 / 10 points

Culture and customs

6 / 10 points

Transport

8 / 10 points

Gastronomy

8 / 10 points

Prices

8 / 10 points

Party

10 / 10 points

Weather

4 / 10 points
---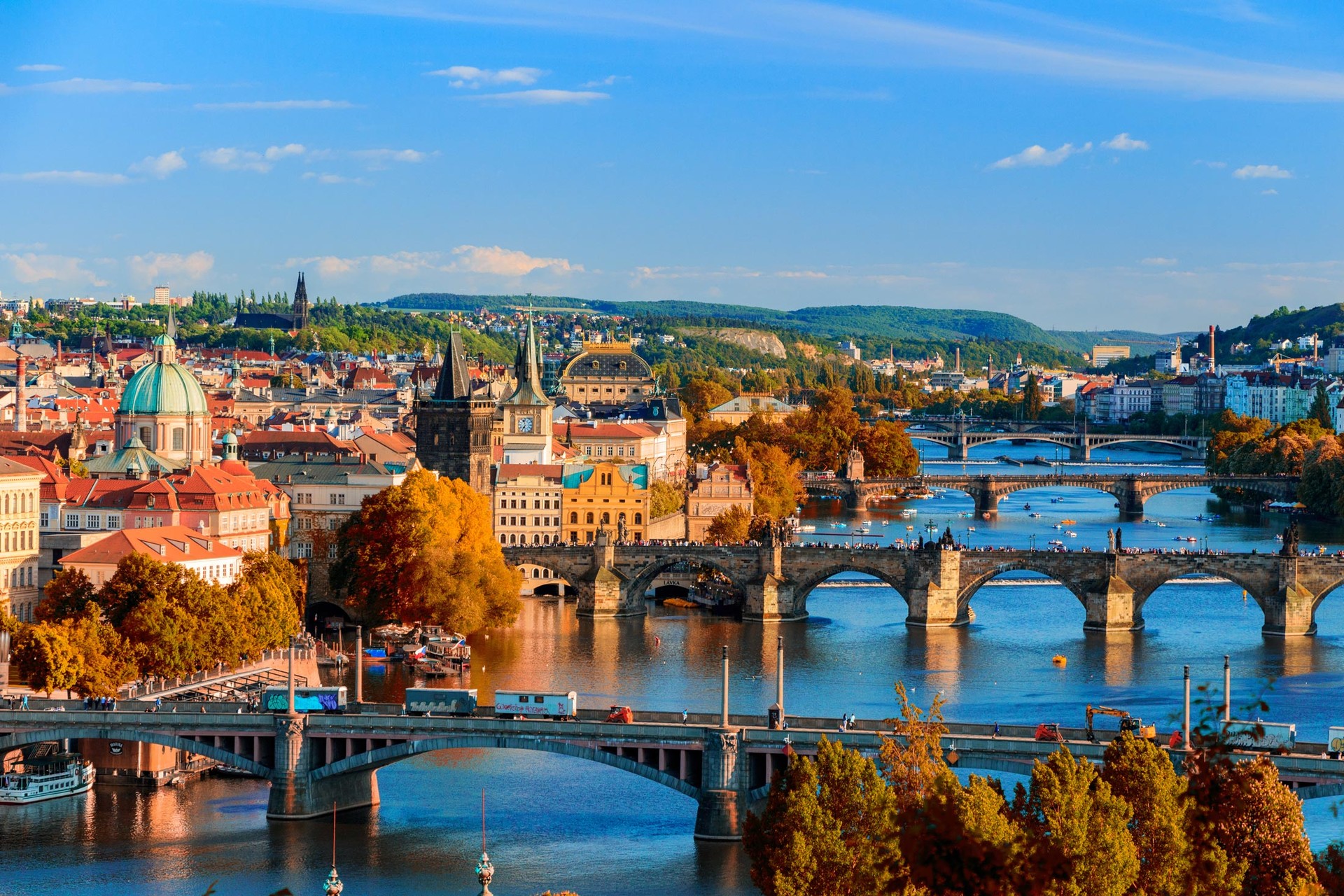 What is it like to live in Prague? Would you recommend it? How is the city?
Prague is the most beautiful city in the world! I say this without reservations, without fear of being happy. It is, and that's it! There can be nothing better to the freezing and shocking beauty of this open-air museum as detailed as it is grand. It's the city of my life, the city that transformed me, that made me what I am today. The city of my dreams and nightmares. As Kafka said, "Prague will not let us go, this old lady has sharp claws. " And that's it.
Living in Prague is almost like being in one of those tragicomic films from Czech cinema. It is always a mix of paradoxes. To live in Prague is to challenge luck, deny death, freeze time.
I recommend Prague to anyone who is willing to live life in its fullness, feeling all that is inherent in it: happiness, suffering, relief, anguish, passion, hatred. Prague is the city of exaggerations, it is the multiplication of purification at every corner.
Prague is Kafka's depression and Saudek's irreverence. It is the denial of Kundera and the tenderness of Havel.
To live in Prague is to have a fairy tale before your eyes, an urban work of art that mixes romanticism with mystery.
What is the student atmosphere like in Prague?
Student life in Prague is crazy. I would even say it is dangerous, because if we don't know how to control ourselves, we will get lost. I got lost. Many got lost. Prague is, by excellence, an appeal to bohemian life, and the Erasmus environment is an exponential power of this. It's the life of exaggeration!
I will start with the university residence where I lived, Hostivar. There are several eight-storey buildings with ten rooms on each floor. A huge complex on the southeast edge of the city, far from everything, near the terminal of the tram line number 22.
Hostivar is a den of perdition, and it is where we can make some of the most sincere and deep friendships of our lives. Immerse yourself, body and soul in Hostivar.
In fact, for those who are going to study in Prague, I recommend that you choose to live in a dormitory rather than rent a room in apartments in the centre. Life will be much more colourful and the experience will be much deeper. It is guaranteed!
Student life in Prague has everything: drunkenness, sincere friends, depression, heat, cold and a lot of snow, pubs with cheap beer, difficulty dealing with Czech antipathy, discos, rock clubs, jazz and blues, historical tours at the old centre, ice hockey games, open-air festivals around the city, natural parks, art exhibits and of course, studies!
On average, how much did you spend whilst living in Prague?
It's not expensive. Although too touristy, Prague still remains cheap, perhaps thanks to its currency, which is not the Euro.
The most expensive thing is the accommodation, especially for those who prefer to live in apartments in the centre. For those who opt for university dormitories, although less comfortable, the costs will be considerably lower. Come on:
In Hostivar I paid 120 euros per month, already with all expenses included. The room was double, meaning, I shared it with another student (I had four during the year I was there, an Armenian, a Ukrainian, a Turk and a Slovenian and I loved them all), and we had a private bathroom. The kitchen was communal, one per floor. Inside the dormitory was a restaurant that served only lunches. The price, with ISIC card, was 1. 20 euro.
Public transportation is comprehensive, efficient and inexpensive. The monthly ticket costs 10 euros and the quarterly is 25 euros for students under 26 with the ISIC card. There is no zoning in the urban transport system of the city, meaning that the bus, electric and metro that circulate throughout the municipality are always the same price. A single half-hour ticket costs 1 euro, and 90 minutes costs 1. 30.
Food is also cheap. Weekly grocery purchases are around 20 euros. I usually shopped at Albert, Billa and Tesco. In the latter there was a shelf with products on sale due to the expiry date. There are always some tricks to save money.
Toiletries and tropical fruits are more expensive.
Tip: always keep the bottles of beer you consume. In all the supermarkets there are machines that exchange these bottles for invoices that can be used as payment for purchases or exchanged for money.
The nightlife is cheap, even in the centre. You will find bars with beer in all of the streets (half a litre) for 1 euro, at most 1. 20. Normally one does not pay entrance to most establishments with music.
I lived well with 400 euros in Prague. I even lived with 300, but this in a more limited situation. I had a bag of 500 euros a month and did everything and I lived the city to the maximum without any limitations.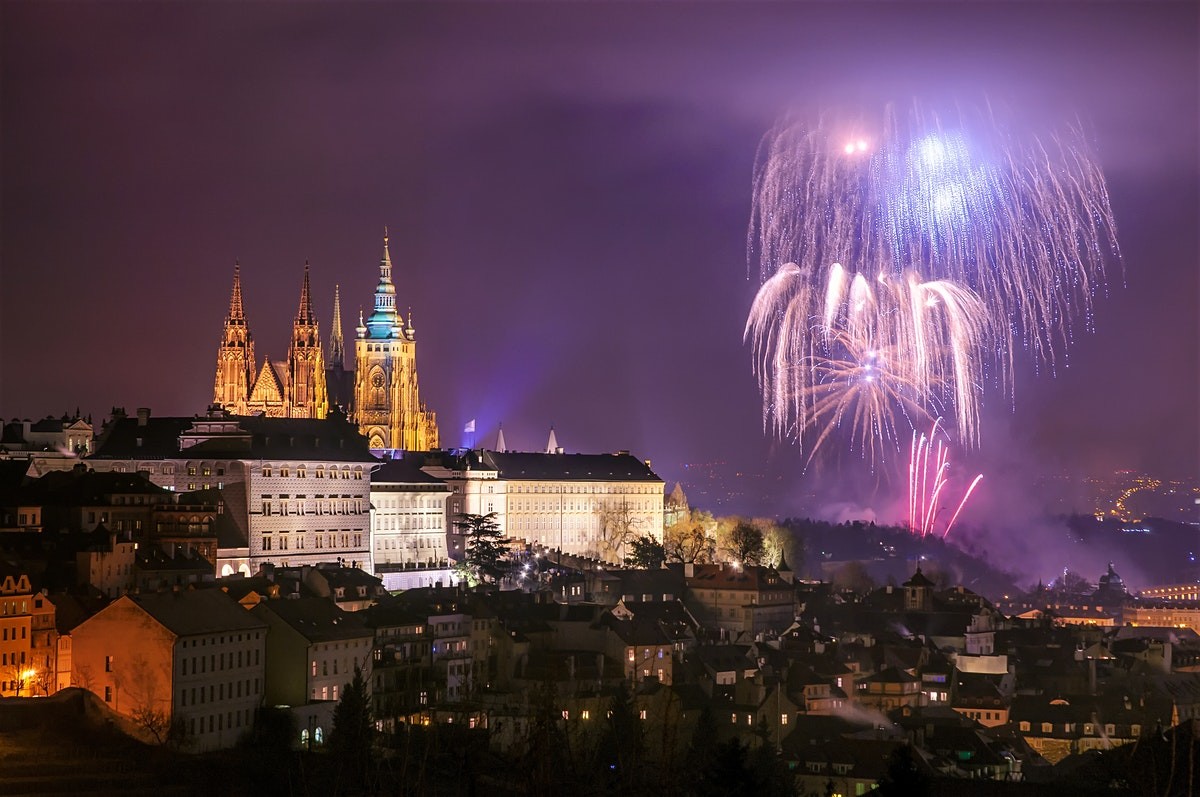 Is it difficult to find accommodation in Prague? Do you have any advice you can give?
It's not difficult but it can get expensive for those who want to live down town. So I recommend the dorms. In addition to Hostivar, whose monthly cost is 120 euros with a shared room, there are other dorms such as Strahov, Hvezda, Dejvice and Jarov. It depends on which university you go to. Hostivar is the Charles University dormitory.
To rent a room in an apartment in the centre, I recommend the area of ​​Vinohrad and, in particular, Zizkov. They are areas close to the historic centre but where you will still find good prices in addition to having a lot of cultural dynamics. Zizkov is known for being the alternative neighbourhood of the city, where the youths of urban underground tribes live, and there are many bars and clubs there.
In these areas, it is possible to find rooms that cost 200-250 euros with expenses included. I got to rent (along with another person), an entire two bedroom apartments for 400 euros. But you have to look hard, and maybe have known locals that can facilitate negotiations with the owners.
I recommend that you choose to have gas, water, electricity and internet expenses already included in the rent price. In the winter it is necessary to have the gas connected all the time.
I also recommend that you choose to live in the outskirts of the city where prices are lower. There is day and night transportation to the outskirts without aby problems. Of course, the journey takes some time. It took me 40 minutes on the electric To Hostivar but I've never regretted it, as then we could live in the city, deep in the residential areas far from down town, practice speaking the local language, go to bars and even meet people. The outskirts of Prague is a world full of curiosities and interests.
How's the food? What are your favourite delicacies?
I've never been a big fan of Czech food, maybe because I'm a vegan. For those who like heavy things and meat, I don't think you will regret it, although there are some strange mixes, sweet and salty.
Regarding vegan food, Prague has many options, even in omnivorous restaurants. My favorite dishes were the American Potatoes at Hany Bany and the burger risotto at Lehka Hlava.
Which places would you recommend to visit in Prague?
I don't even know where to start! Well, let's start at the heart of the city, the Old Town Square. Yes, the city is a tourist attraction, but it's worth it because its architecture is unique in the world. So, a slow and time-consuming tour of the historic center is a must. I met many Erasmus who left Prague without really knowing the city and its history. This is a waste! Make road maps, take your maps, books with historical information, etc. Enter the churches, towers, cemeteries, castles...
In fact, Prague Castle deserves a whole day dedicated to it! The amount of art exhibits, historic and official palaces, medieval alleys, churches... is huge! It is the largest castle in the world, by the way. There is even an alley called Rua do Ouro, where we find a little house that was inhabited by Kafka.
The Petrin tower provides the highest view of the city. You can see everything, absolutely everything! Worth it!
The TV tower, famous for having statues of giant babies climbing, also provides a beautiful, more central view of the city. I lived near it in Vinohrady.
Vysehrad: a fort that was built to compete with Prague Castle. It's further away from the center but is gorgeous. It has a super romantic and pleasant garden, on top of a hill further east from the city. In it, there is the imposing church of St. Peter and Paul and an incredible cemetery of important personalities of Czech history.
For those who are going to live in Hostivar, please enjoy the huge natural park behind the residence building to the max. It is huge! It has a large lake in the middle that freezes in the winter and you can go roller blading! During the summer there are several events in the park and I used to go with my dorm friends to spend whole days there having barbecues and playing football.
For more of an outdoor walk, visit Divoka Sarka, which is a natural park near the airport, with dark gorges along the valley of a stream and a huge dense green area. Once I got lost inside it for 3 or 4 hours, between stout vegetation and gorges. It is the place of the greatest natural beauty in the municipality of Prague.
Finally, I recommend the thing that is perhaps my favourite place: the Letna park. Especially in the summer, there are a lot of people having picnics, playing sports, etc. There is a skateboard park that is crowded, next to the huge metronome that now replaces Stalin's statue. There are snack bars and restaurants. I recommend bringing musical instruments and food to have a picnic on the lawn. Ah! And the view we got from the city is absolutely incredible. For lovers of photography, like me, it is a must.
What is the quality of the restaurants in Prague? Can you tell us which are the best restaurants to eat at?
Eating in Prague is cheap and there are many choices. Between my favorite restaurants, some are vegetarian and some are not. They are:
Atmosphere, near the famous Charles Bridge. There are several vegetarian options and a 400 gram dish costs between 5 and 6 euros. The beer (half a litre) costs 1 euro.
Lehka Hlava, a vegetarian and vegan restaurant practically opposite Atmosphere. The meal is between 6 and 8 euros. I recommend the risotto, the salads and the lemonade with mint.
Dhaba Beas, vegetarian restaurant with food a kilo. Great selection and cheap.
Balarama, vegan restaurant very cheap with various types of delicious burgers.
What is the nightlife like in Prague? What are the best sites?
The night life of Prague is an absolute ruin. The night of Prague is very appealing and mixes consumerism with exquisite bohemia. It always depends on what you are looking for, of course.
I would recommend, first and foremost, the Vagon, which is a rock pub. I took all my Erasmus friends there. One night there was 30 or 40 of us that went on the tram together from Hostivar to Vagon, already singing on the way. With the exception of Sundays and Mondays, there are always live concerts, with their own repertoire bands and, in particular, revival bands of classics such as Pink Floyd, Queen, Beatles, Doors, etc. I spent the best nights of my Erasmus there. Tickets for the concerts cost about 6 euros. The concerts begin at 9:30p. m. and end at 00:00p. m., when the entrance fee is no longer paid and the "videoteka" begins. There's a lot of rock from the 60's, 70's, 80's and 90's until 6am in the morning for dancing, and there's a screen with video clips, which makes it even more magical! Beer costs 1 euro.
I also recommend the Jazz Republic, a jazz and blues bar at the entrance of Mustek metro station. There are concerts every day, music of the best quality, and it always free admission!
For concerts, especially for those who like more alternative things, I recommend the Klub 007 Strahov, specialized in Punk and its sub genres. Also, Café Na Pul Cesty has free concerts of alternative genres, especially Punk and Hardcore.
For a good night drinking with friends, I recommend Hany Bany, close to Charles Bridge and Old Town Square. The beer costs 1 euro and there are many snacks. It is my favourite pub, especially because of the decorations.
During the summer, I recommend the parks and squares down town. Drinking in the street is cool in Prague, and it is very pleasant to sit with friends by the river, on one of their islands, in Letna or in Kampa. In the summer the days go until 9pm, so you can enjoy the city centre very much.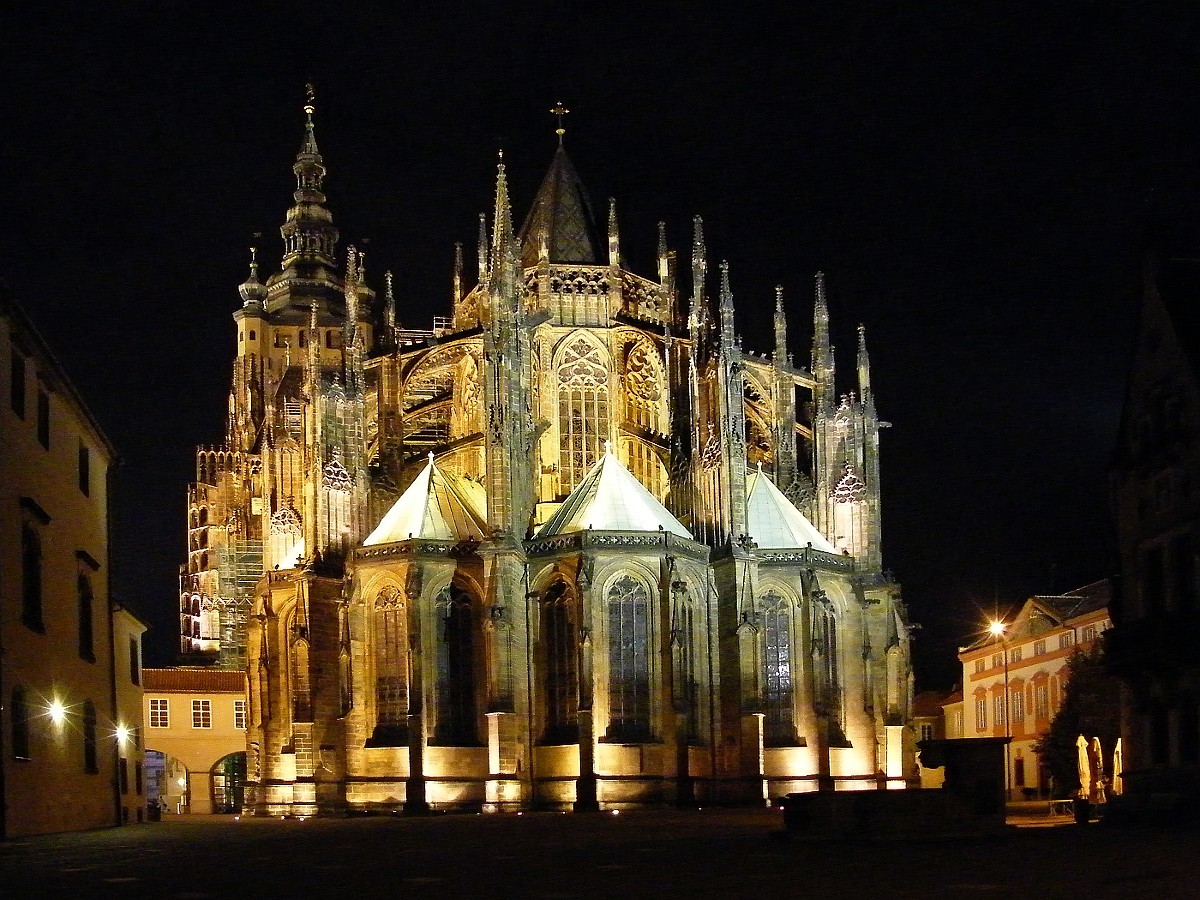 What advice would you give to future students going to Prague?
First, choose to live in a dormitory, not an apartment. The dorms have less comfort but give a much greater dynamic to the Erasmus experience and make it possible to meet more people.
Second, do not be afraid of the Czechs. They are closed, cold and unfriendly at times, but there are many people who are open and sociable. You have to cross the first barrier and then everything is much easier. I have great Czech friends! Do not miss the opportunity to get to know the deep Prague, the local people, the customs, the language, every alley and dark alley. In fact, a habit I had during my early days in Prague was to get on an electric or a bus and walk aimlessly, without a destination, to see where I was going to arrive. That's how I discovered the city. And believe me, Prague is much more than the historical and tourist center.
Lastly, if your Erasmus experience in Prague is not the best time of your life, then it is because there is something wrong with you. Keep this in mind and maximize all that this amazing city has to offer.
---
Photo gallery
---
---
Content avaiable in other languages
Share your Erasmus Experience in Prague!
If you know Prague as native, traveler or as exchange student... share your opinion on Prague! Rate different characteristics and share your experience.
Add experience →