Spend less and enjoy more
Dear readers this time around we are going to talk about how you can start a new life here in the city of Perugia. What I would like to talk about in this blog post is some tips and tricks that you can possibly use as a fellow traveler or a student when starting your first few here in Perugia. So what you have to understand about Perugia is that it is small city even though it is named as the capital city of the region of Umbria but none the less of its size it offers many opportunities and ways to live an unexpensive life without taking out too much of the fun.
All over the city there are many shopping points ranging from supermarket, Mini Market, local stores, markets which goes by the name Zero kilometre Market. This name comes from the fact that the farmers bring their own produce straight to the market. This market is very near to the place where the vegetables are grown. It is a kind of market that is getting more and more famous and trendy this days. The advantages it offers are clear: the producer gets the real profit from his produce without the interferance of a mediator (often know as a reseller) and the customer is confident that the produces are good, healthy, clean and fresh. So if you have the chance to come and visit Perugia or Italy as a country, since food is quite important as a cultural phenomenon, you will be surprised by the number of market you will find on a very near radius.
Tips
Let us consider that you do your shopping in a supermarket so if for example you are doing weekly shopping try to follow these guidelines to make the most out of your money and your time:
First of all before going to the supermarket make a list of the things you need to buy and then check out a website called doveconviene.it . In this website you can find all of the good and the products that are on sale or have a promotion price. So select all of the ones you want to buy and get them. I personally think Saturday is the best day to do this because you can take the time to plan all of the things you need before hand and go to the supermarket. If you really want to spend less money you should go to more than one supermarket because often times each supermarcket has something good to offer and you will optimise your shopping day by buying what each supermaket offers for a decreased price.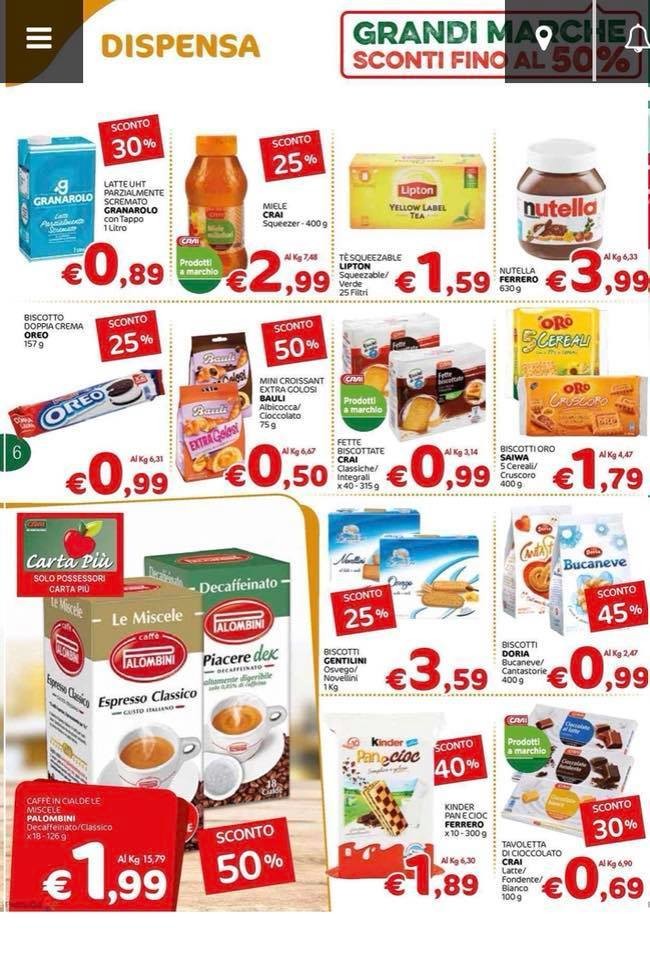 If you do not have a car or someone that can give you a ride it is best to consider first of all the supermarkets that are near your house so you don't have to spend extra money on bus tickets and things like that. One special shopping spot that you should totally take into consideration here in Perugia are the small shops called Alimentari. This shop is literally like a Mini Market. Prices are reasonable and they have a lot of interesting items and their special particularity is that they have some items that you would not normally find in a supermarket for example spices or some other products that come from a certain country they import it.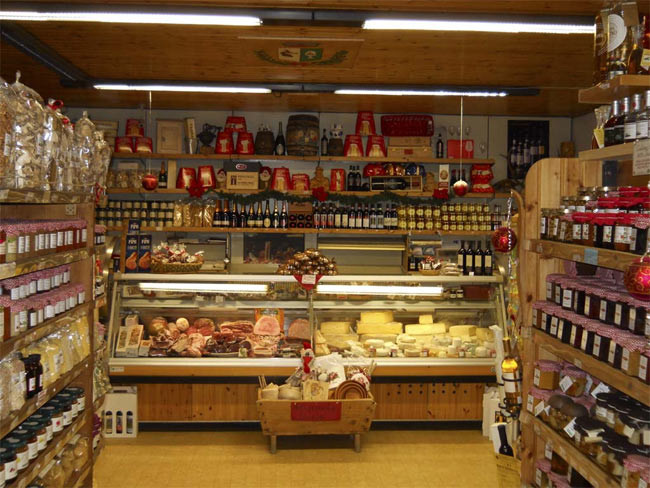 Another must do is the so called bulk shopping known to many as something that only our  grandmothers do very often. This is an ideal way of shopping because what you are actually doing is preparing for the coming days and maybe weeks( if you have the space you can also buy things and stack them up for the coming months). Of course this saves a lot of time, money and energy while you won't have to worry about running out of toilet paper or dishwashing detergent. I must say that by attempting to do a bulk shopping you will end up saving more money as opposed to going shopping every single day or every other day. So next time you go to the supermarket for your shopping and you see a really good product, consider buying double the amount or even three times the amount considering that it will be useful for the coming weeks or even months.
The other case scenario is that you do your shopping at the local market which means you are going into a place where the actual farmers bring the produceces to the market and sell it. The advantage of this kind of shopping is pretty clear: to start things off you save a lot of money because usually the products are much cheaper than in the supermarkets you feel more alive and envolved because you are in contact with the actual producer and farmer. From another point of view it may be considered as a good excuse to go outside in the fresh air and walk around and get moving. But apart from this particularity, in one of the biggest local markets of Perugia you can do the following money saving hack :
I discovered this through a friend of mine a couple of years ago and what actually happens is that once all of the vendors are done with the daily amount of vegetables that they brought to the market, they start collecting what is left and prepare to leave the market. This happens at the end of the market which is usually around closing time (13:00). So as they clean up and gathered their belongings, sometimes it happens that they have extra products which they didn't manage to sell. Since they cannot take it with them, what they do is they usually throw away all of this good fruits, vegetables and other produces. So if you manage to be at the market when it is about to close, you can gently ask the vendors to give you some of the vegetables and fruits that are about to be thrown away. This means that you can actually get free fruits and vegetablesjust by being in the right place at the right time and with a lot of empty shopping bags which will soon be filled with good fruits and vegetables.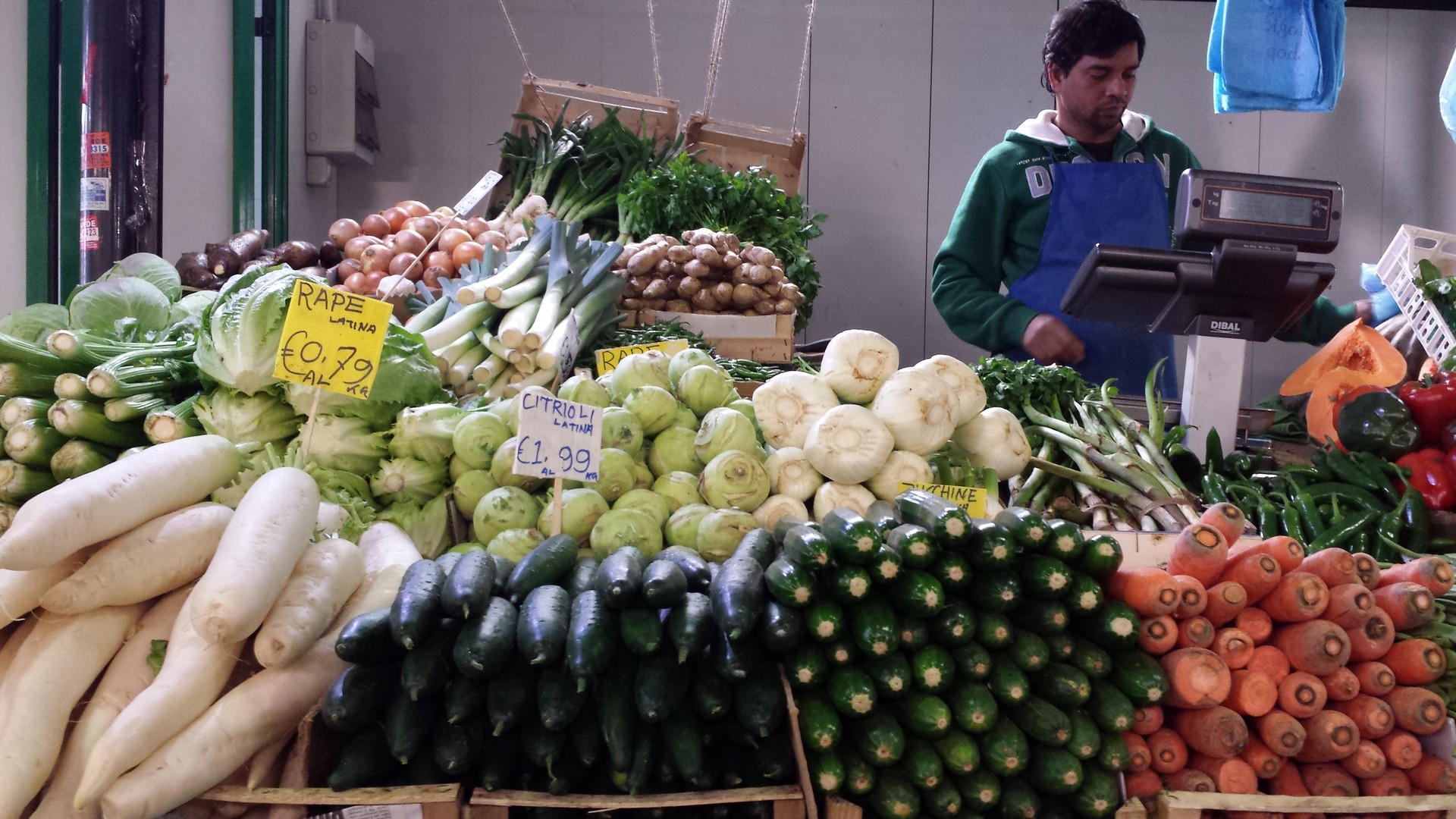 The market that I'm talking about is in Perugia in the area called Pian di Massiano. The market is held twice a week Thursday's and Saturday morning until 13:00. It can be easily accessible by taking a bus or the Mini Metro.
Thank you for taking the time to read this article. Cheers to you all !!
---
Photo gallery
---
Want to have your own Erasmus blog?
If you are experiencing living abroad, you're an avid traveller or want to promote the city where you live... create your own blog and share your adventures!
I want to create my Erasmus blog! →