Vietnam - how to deal with Corrupt Traffic Police
Facilities

6 / 10 points

Quality of the college

8 / 10 points

Is it easy to pass?

6 / 10 points

Activities

10 / 10 points

Tuition fees

10 / 10 points

Faculty

10 / 10 points
---
Today I was just punished by the traffic police in Vietnam, in general also unfortunately.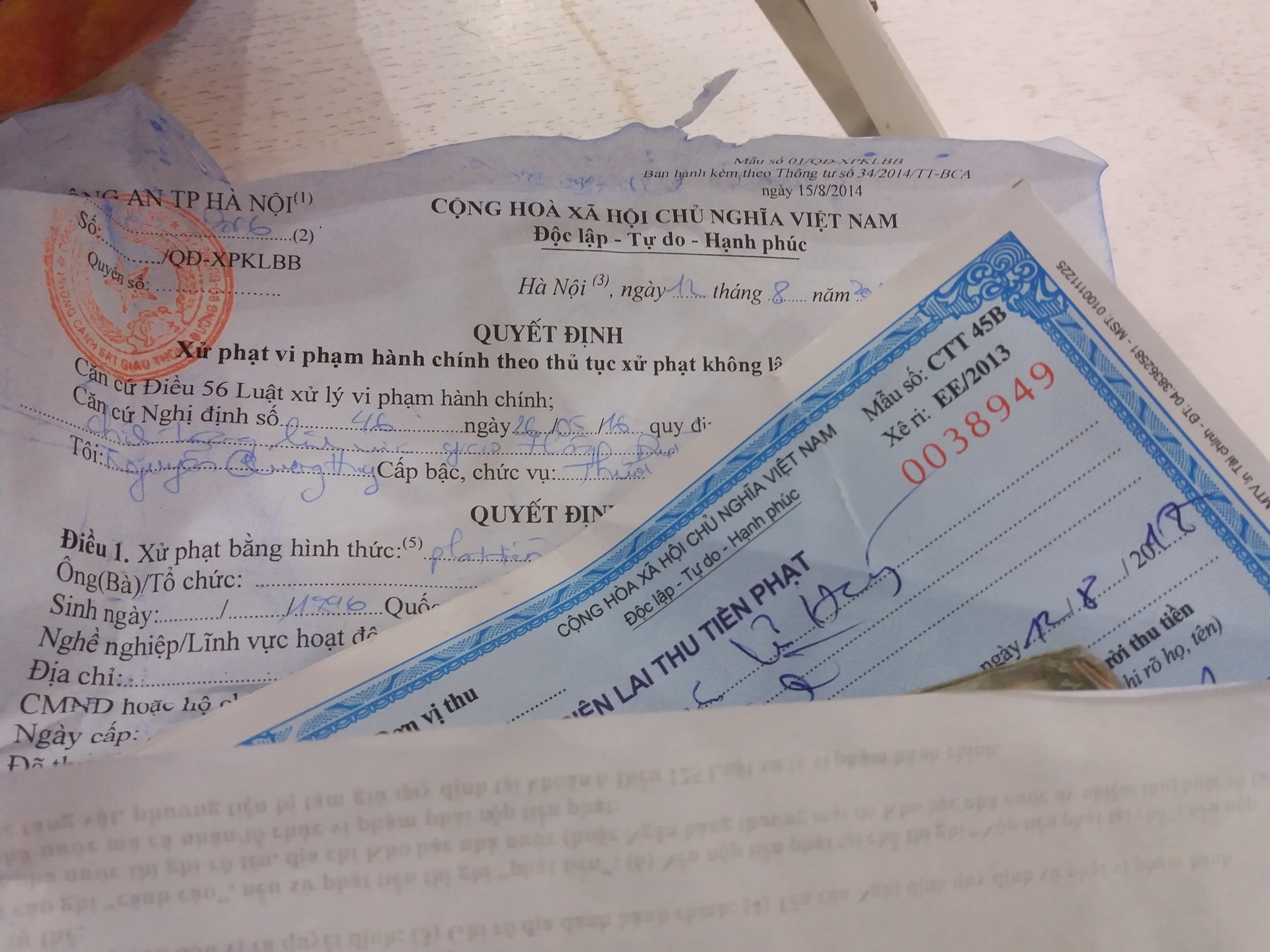 I have to pay a lot of money not to the goverment but to the policemen, they will keep these money for themselves.

So I decided to write this article for international students to come to Vietnam, especially erasmus students when the public transport is not developed in Vietnam, the participation of students. Private transportation is the only way for you to go to school.
To tell the truth, the corruption rate in the transport sector in Vietnam is very high, and obviously the traffic police in Vietnam (CSGT) are equally corrupt.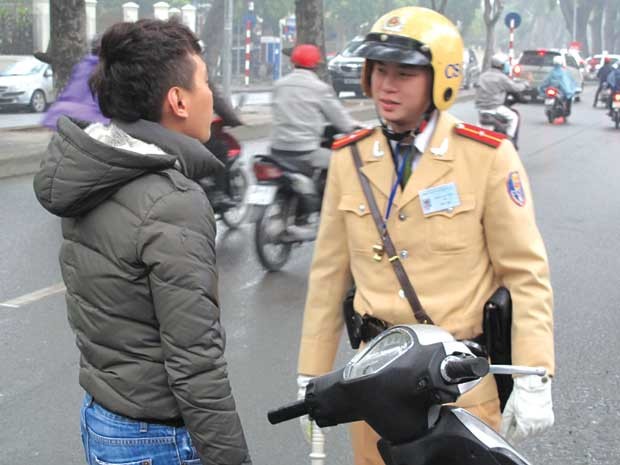 http://vnmedia.vn/phap-luat/201512/canh-sat-giao-thong-duoc-dung-phuong-tien-trong-truong-hop-nao-515381/
Vietnam has highest rate of corruption in the world, as the country is still rule by communist party. Corruption is rampant in Traffic policemen.

I have encountered many times with traffic police (CSGT) and there is a truth that many traffic police in Vietnam find ways to spend money on passersby by mistake. That means you do not make mistakes and still be penalized.
So taking the law, and talking to the traffic police, I will show you the international students in this article.
How to deal with the traffic police
At first, I would like to say that  many Vietnamese people are uncomfortable with the traffic police team on the road because they have encountered a lot of money.
Today I write this TUT (Tutorials - Tutorial) is for anyone who has little experience "experienced" about being fined while on the road (Of course you have a helmet, go "slightly" in the lane - You have confidence in the rules of the game. This TUT simply has the following:

1. Where remote CSGT is seen, it is unavoidable to go through that pin.
When you know for sure that you will have to overcome the key, but you are still afraid to grab some of the guidelines below.
First, prepare your mind for whistling, I have been doing it for many times, it seems always working, a kind of mental solution.

A) When approaching the pin, check to see if he has any yellow shirt gliding out in the middle of the road or look at the baton stick guy into his car? This is very important because if so, you are in the remote sight of CSGT. Nếu không có điều này, hãy yên tâm mà thong thả đi qua. ">-> Without this, rest assured that leisurely passing.
B) When approaching a peg, try to look away, or talk to the back seat (if you have one). This makes you natural, comfortable. In criminal psychology, it has a positive effect to deal with the new eyes, the remarks of traffic police. They are policemen, at least in the school they play, they are more or less experienced in psychological lessons, and they believe that people with that attitude are not "committing crimes" or preparing for offenses. Guilty or intent on suspicion or fear.

Next, near the handle, I would say: please pay attention to the eyes of the transportation policemen (CSGT) , if they signal you turn or not staring at you, then just go. Of course you have to glance very fast (because of the road).
Then turn away, the speed of the car is normal like no CSGT and slightly encroachment in between. Why ? Because if he comes out with you, it's dangerous because you are not paying attention to the obstacles ahead, the speed of the car does not decrease, and it will surprise him, endangering him. Therefore, the chances of you being caught is very small. No one is foolish to run to block the road suddenly to be stabbed at all! They are human too!

2. In case you have been whistled and cannot turn back to escape, I assure you that you should just be calm, they will not eat you meat! The more you fear, the higher your chances of getting paid.
It is the fact that they will adjust how frighten you are to corrupt money.

- If an old man grabbed you: calmly take the car as they instructed.
- If you are a young man: You are confident that you do not break the law, let's raise the tigers a bit ( In this case, I mean be confident and a little bit aggressive) ! Fixed mortar always.
Show them what you want before you show them your papers: Do they greet you? What error do I violate? Is there a green card worn on the chest?
If the ward police, police officer: There are plans of district chief of CA? (According to the law they have to point out your fault and have to have a green card, the plan, the directives of the district police to be allowed to catch traffic)
If it's a lockset: Be really puzzled by what they're saying about your violation. Hold a lot within 10 minutes. This makes them more tired, have to explain to you, take their time. Of course, when explaining together, do not show papers, and if you have a recording / recording device, record and read the name of the person who is working with you. CSGT is afraid of the boss and is exposed.
If they have signs of need, never give out papers for them, let them find their faults, find out their faults: Green cards, greetings (if he wants to work with you), no The plan of the superiors, there is no evidence to record what you violated, false signs, light signals, lines ... etc.
If they enthusiastically explain that you are wrong, you are not convinced: Say that you are shooting, will send to journalists after this incident if the wrong signal occurs. See their attitude, if they intend to let go lightning time, thank you lightly and glide.
If there are pegs with straps that span a whole span: that is a working pin. 141, there are all kinds of cops. In this case, follow all conditions they say + Gently apply. Forbearance and loud mouth! Because you hurt more!

3. In case of being caught without being forgiven, the record must be made
When you have run out of water, do the following two things (very important):
A) Please reduce the penalty by any reason:
Go to the hospital, go to eat, go to her grandmother's friend (If you say so, prepare the envelope, inside the 200K, 100K, outside clearly: No man can take your money.) If this method is not, then step b).
B) Sign the minutes, keep records (if any).
Absolutely NOT SIGNATURE because of that when you go to the police station, the people are you!
By tearing off the record - By tearing, you break the law because the tear of breaking the state record, they can catch, handcuff you right then.
The TUT of course is missing some cases, but it is important that you can figure out ways to avoid withdrawals. Especially the students.
To sum up, it is nothing pleasure when you have been faced by the traffic policemen in Vietnam, however it is that fact that the policemen themselves are corrupt and bureaucracy, they always try to get money from you .
It is terrible when you have to pay money for nothing, because you have not done anything wrong, of course , I hope that erasmus students in Vietnam would like to pay attention to learn more about the laws.
For example, lastweek, Francessco, an italiano erasmus student told me that there was no law on the street in vietnam.
Yes, it is.
But it is not like that, if you do not know how to travel or to ride your private motorbike in Vietnam, it is terrible, you would easily get accidents.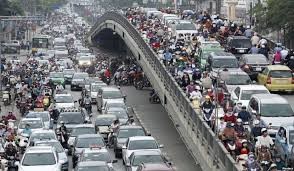 http://reatimes.vn/ha-noi-se-co-hang-loat-duong-pho-moi-523.html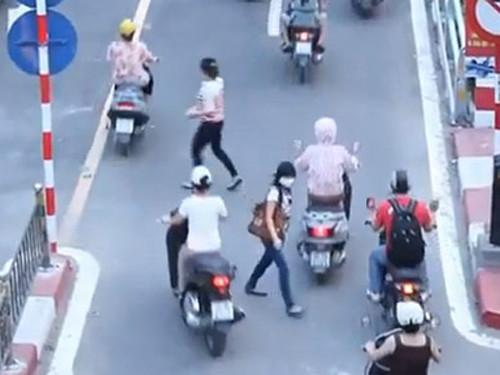 http://nld.com.vn/thoi-su-trong-nuoc/binh-luan-vi-pham-giao-thong-cuc-dinh-20120506043640536.htm
Crowded and lawless streets in Vietnam.
So be carefully whenever you are going in the street on Vietnam, and remember my advice, or TUT also.
Wish you best luck on Vietnam crowded streets.
---
Photo gallery
---
Share your Erasmus Experience in Hanoi National Economics University!
If you know Hanoi National Economics University as native, traveler or as exchange student... share your opinion on Hanoi National Economics University! Rate different characteristics and share your experience.
Add experience →