Discovering Murcia and the city
Architecture and landscape

6 / 10 points

Entertainment

8 / 10 points

Culture and customs

6 / 10 points

Transport

8 / 10 points

Gastronomy

8 / 10 points

Prices

10 / 10 points

Party

10 / 10 points

Weather

6 / 10 points
---
If you are reading this blog, it's because you are looking for information to help you during your Erasmus stay in Murcia, thus, I'll try and give you the best quality of information that I can.
The University.
I've lived in Murcia for approximately 6 years and the truth is I have no complaints. Well yes, I could complain a bit about the University of Murcia (UM), as because if you're looking for recognition in your studies and to learn, you'd be better off going to Madrid, Barcelona or Salamanca. Sometimes you'll find a decent teacher who will do quite a lot to help you and give support outside of their defined office hours, but that isn't the norm in this university... I've come to find professors who will come 20 minutes late and leave 10 minutes before the end of class, or lecturers who don't bother replying to messages that you've sent them via the University online platform.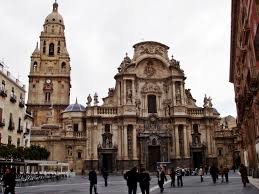 Transportation
There are various ways to get around Murcia, although if you live in the Centre everything is very close-by, except for the universities and the shopping centres.
The city bus network and latbus (a private company which is nothing to do with the council's one)
The tram: Only goes from the Merced area upwards (to the North). If you want to go to the river area or El Carmen, it would be better to travel there via bus.
In terms of the city, I think, if it wasn't for the high temperature that lasts the whole year, it would be one of the better cities to live in, especially if you are coming as part of Erasmus.
Partying.
If you are looking to go out and have a good time, you'll have plans practically every day of the week:
Wednesdays: Erasmus nights out in Badulake
Thursdays: Pubs or clubs like Luminata
Fridays: Pubs or clubs
Saturdays: Pubs or clubs
Leisure:
However, the range of activities here isn't the same as what you can find in a bigger city like Valencia, Madrid or Barcelona. After spending two or three months here, you will end up always going to the same places.
One of the most well-known places is the Plaza de Santo Domingo, where you can pass a chilled night chatting with your friends.
For eating out, near to Santo Domingo there are quite a few bars (especially down the street Calle Traperia), as well as in the Plaza de las Flores.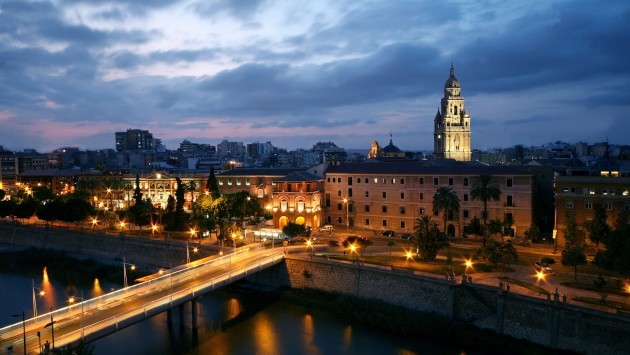 Prices
In terms of prices, there is a big range, but in general leisure activities are not expensive here. It is true that you can find bars which are more for older people and which are more expensive (look at Plaza 3, where the drinks start to go up in price and quality) but most places are catered to people aged 20 and under, it is really cheap, and most importantly half-pints are a euro.
There's not a lot more. Simply, if you want to have a good Erasmus year and enjoy a city, it has stuff to do like everywhere does, but I'm sure it will be one of the best years of your life. If you see me in one of the bars, I'm inviting you for a beer!
If you want to read more of my blogs, click here.
---
Photo gallery
---
---
Content available in other languages
Share your Erasmus Experience in Murcia!
If you know Murcia as native, traveler or as exchange student... share your opinion on Murcia! Rate different characteristics and share your experience.
Add experience →