Milan travel guide
As we are coming close to the end of this competition, and with that also to the end of my regular article posting here, I wanted to do a sort of "recap article" about what to visit in Milan if you are planning to come and visit this city for a few days. In the following article, I will give you a day-schedule with the things that you should see while being here, from the most important and basic ones to some more hidden spots.
Let's assume that you are staying in Milan for three full days. Here is how you could organize your schedule for your stay. (P. S. : these are just some guidelines and advices to help you organize your time here, you can obviously modify this by including or excluding some things, changing the order etc. ).
Day 1
I think the best thing to do to start off this stay in Milan is to see the most popular places. First things first: go and visit the Duomo. I recommend going there as early in the morning as possible (the visits start at 9 in the morning), as it gets quite busy in the day, and that way you can have more stay for yourself and enjoy it as much as possible. Before you get in the line to get inside the Duomo, you have to go and buy your ticket at the ticket office, located on another building (on the right of the Duomo when you are facing it). The full-price ticket is 12€, and if you have an Erasmus card, you can get a reduced-price ticket at 6€. With this ticket, you can visit the terraces of the Duomo, and the inside of the cathedral (but you have to wait in line twice as there are two different entrances). This visit should take about 1 hour, although there is no limit of time for you visit so you can stay as long as you like!
After this visit, I suggest going to the Galleria Vittorio Emanuele, located just next to the Duomo! There you can admire the wonderful architecture, its paintings and its details. This place is really known for its beauty, thanks to its walls, as well as the roof of glass. There are also many possibilities to stop for a coffee or an ice cream, as there are many coffee shops and restaurants. In this gallery you can also find luxury shops, like Prada, Louis Vuitton, Versace, Gucci… where you can go shopping if you can afford it, or just look at the store fronts like most of the people crossing the gallery!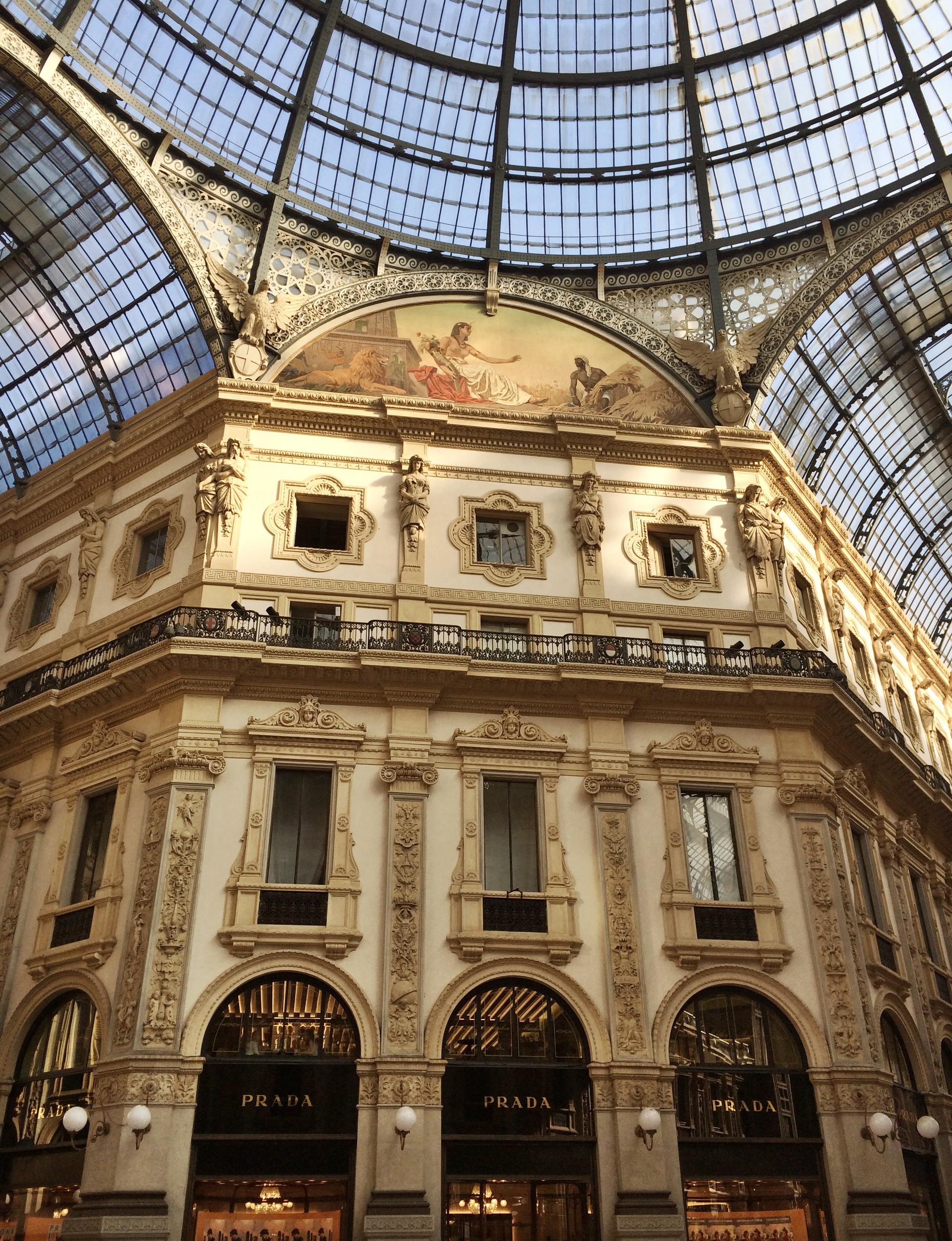 After resting a little bit around a coffee table, I would suggest going to the Museo del Novecento, which is just across the square, on the other side of the Duomo when you exit the gallery. This museum is free for everyone under 25 years old, and then for anybody no matter their age if you enter less than two hours before the closing time! This is a great opportunity to see some Italian art from the 20th century! Plus, you get to have an amazing view over the Piazza del Duomo at the end of your visit thanks to their huge windows! This is really a view you need to see when you come to Milan, it's so pretty!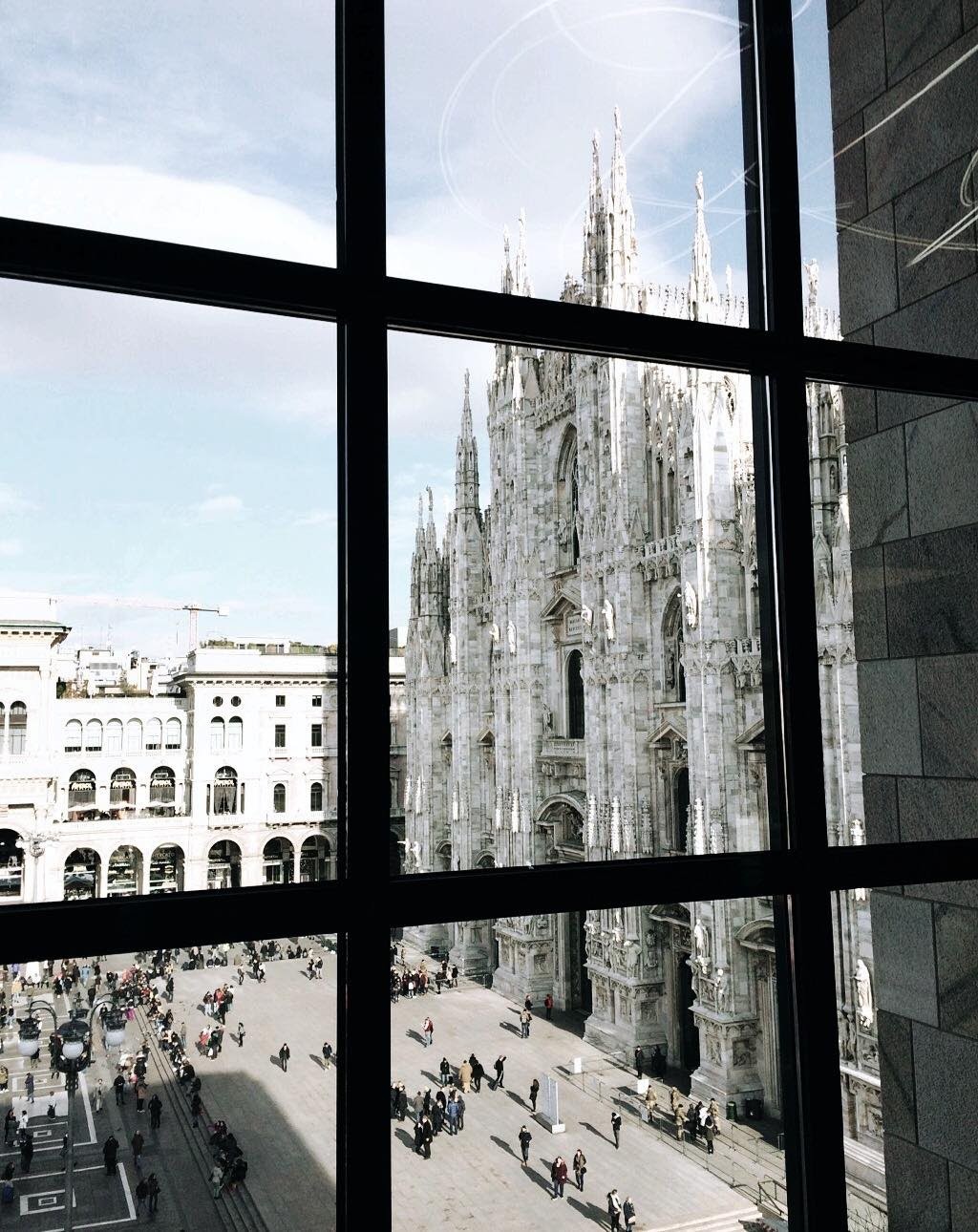 After this busy morning (and even beginning of afternoon probably), I suggest going shopping for a little bit! After all, Milan is a city very known for fashion, you can't leave this place without going shopping! For that, there are different shopping streets around the Duomo. First of all, the Corso Vittorio Emanuele. This is the main shopping street of Milan, you can find most of the shops that are around the city! They are really big in this street and most of them have at least two floors. This street gets really busy with people on weekends or during sales for example!
Second option: Via Torino. This is another main shopping street, located on the other side of the square from the Duomo. There are also many shops in this street, including the Victoria's Secret Milan store for example. You can also find more restaurants, coffees and ice cream shops in this street.
Third shopping option for this day: Via Montenapoleone. This street is kind of like the Galleria, except it has no roof: it's a street with only luxury shops. You can find all the most renown brands there, and even more than in the Galleria: Dolce Gabbana, Dior, Giuseppe Zanotti, Fendi… Even if you can't afford to go shopping in these shops, I suggest going in this street because it looks really nice, these shops have very nice façades, and this luxury fashion is one of the most important things in Milan!
Before having dinner and leaving this area, I also suggest going to the Piazza degli Affari, that is not so far from the Duomo, as there is a very surprising sculpture, called L. O. V. E. All I can say is that the name of the sculpture and what it represents do not really match! There were a lot of debates between Milanese people when this sculpture was put up, but I think that when you see it from the outside, it's quite fun!
Day 2
As I recommended seeing the most popular spots of Milan on the first day, I am going to keep this reasoning for the second day and give you the "second most famous spots of Milan". They are not as known in the world as the Duomo might be, but they are also very important when you are in Milan! People living in Milan might even prefer these places as there are not as much tourists as in the most famous ones.
To start this day, I think visiting the Castello Sforzesco is a good option! It will not be too busy with people in the morning, and you can feel like you have the whole place to yourself. This castle was built in the 15th century and is still in a very good condition! When you get there from the city center, the first thing you see is its high tower and the fountain in front of it. The access to the courtyard of the castle is free, so do not hesitate and go visit it! It's also possible to go inside the castle and visit the several museums that there are in the different rooms, but you have to pay for that. The ticket office is just across the courtyard when you enter it from the main tower.
This courtyard also gives you access to the Parco Sempione, which is the biggest part of the city and is also known as the "green lung of Milan". This park is very nice because it offers a lot of nature in the middle of the city, and there are usually some events taking place there. This winter for example, there was a funfair there for about 2 months. There are also some coffees and ice cream stalls that are coming back now because of the nice weather. This park has a lot of paths for walks, bike rides, running, etc… and also a lake in the middle. Finally, on the other side of the park (and visible from the castle), you can see the Arco della Pace. This is another great, historical monument of Milan. It was built in the 19th century and you can see that from the architecture and statues on top of it. You don't need a ticket to visit it, and it's not possible to go to the top of this arch, so you can just go there and look at it anytime you want and as much as you want!
Enjoy some time in the park! It's a really nice place to spend some time in the sun, enjoy an ice cream or just have walks!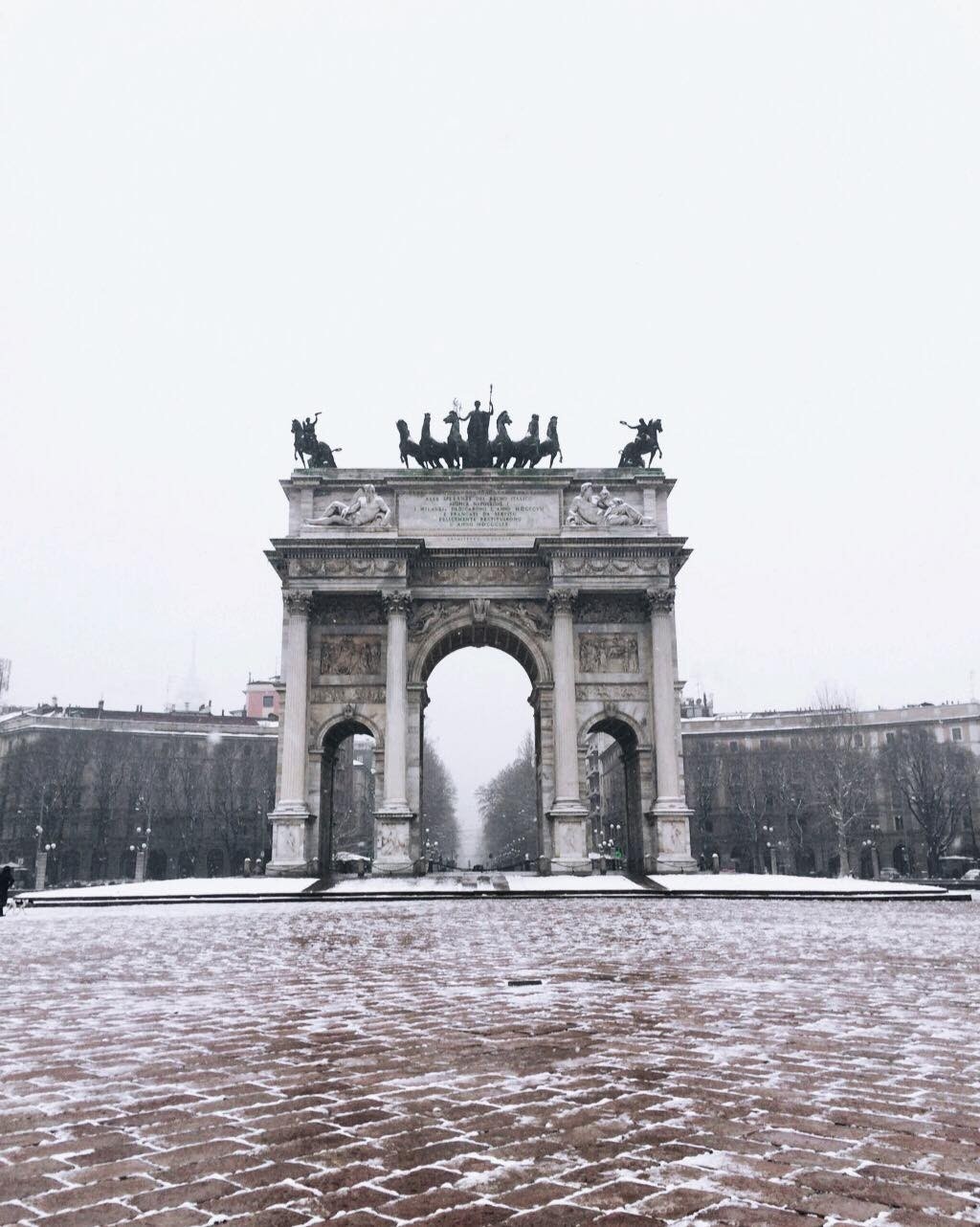 Another place not far from there that you can go and visit is the CityLife area. This place is quite new to Milan and it is made of three main parts: buildings for accomodation, a park and a shopping center. People also like to go there to just have a walk and enjoy the sunshine (when there is), and also go shopping or eat something in one of the many restaurants that you can find in the shopping center. This is a different side of Milan, that shows that this city is constantly evolving and expanding!
For the afternoon and the evening, I recommend going to the Navigli part of the city. Naviglio means canal in Italian, and this neighborhood is indeed located around a canal. It's a very nice place when the weather is really warm because you can get some fresh air, although swimming in the canal is not allowed and not recommended. At night all the bars located around the canal get very crowded with people, and the atmosphere is really nice there! There are also some hidden spots that you can look for while walking along the canal, like open-air art gallery or vintage shops! I really like this part of the city, and I think that it is the favorite place of many people that live in Milan!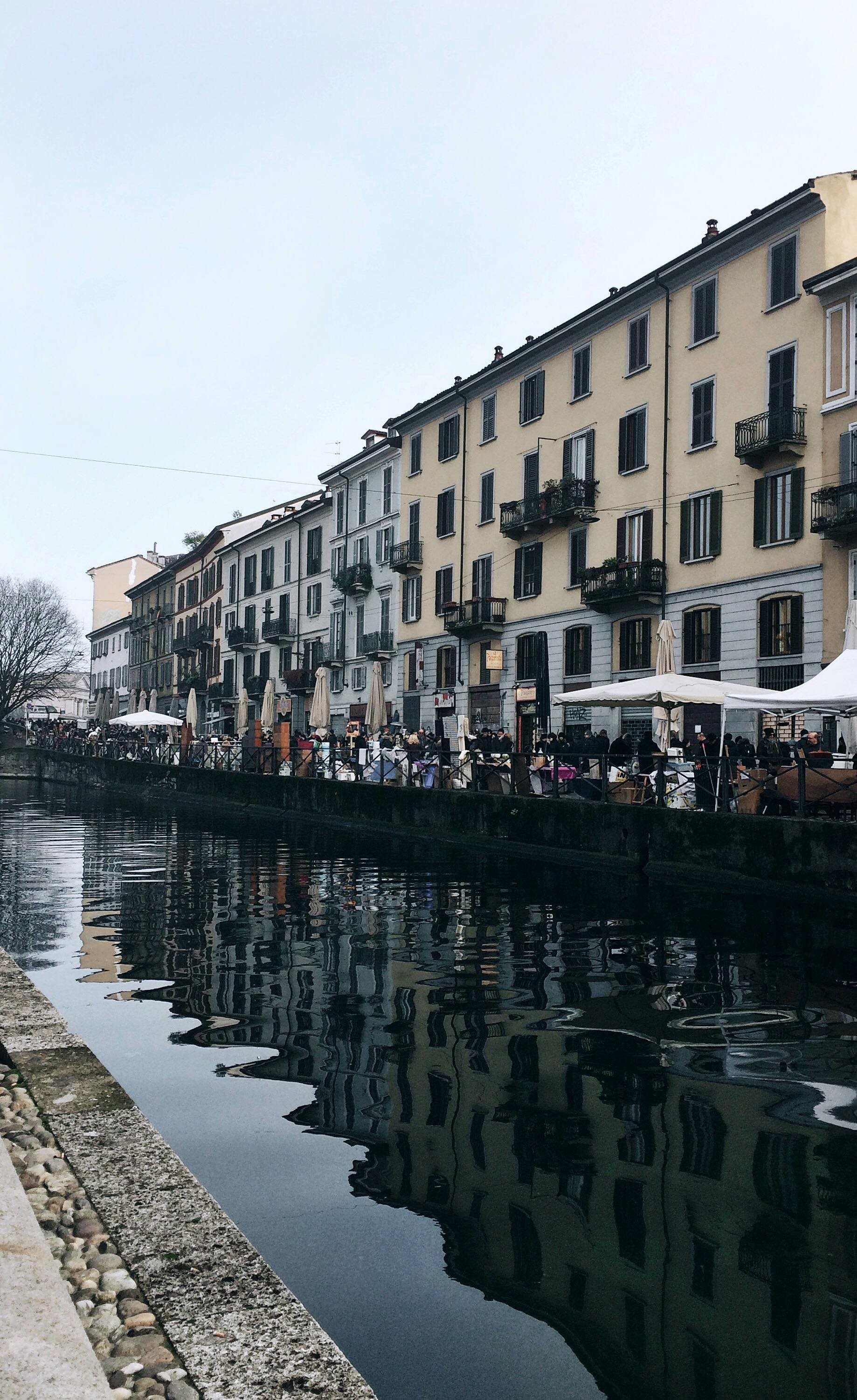 Day 3
For this third and last day, here are some less known, yet still very pretty and worth visiting sites of Milan!
The first of them is the Piazza Gae Aulenti. This place is part of the new, modern Milan, that is really different from the one with the Duomo and all the old buildings. This square has many high towers, made mainly with glass windows all over. The highest tower of the city is there, it's the Unicredit tower (which I think is the most impressive on this square). There you can also find many stores, dedicated to books, food and clothing. There was also an ice rink and a Christmas market during the winter! Also, here's a little tip: from this square, you can also see the Bosco Verticale, which is a building with apartments, but there are so many plants and trees on the balcony and the façade that it kind of looks like a forest, hence the name! This is a quite surprising and pretty building of Milan.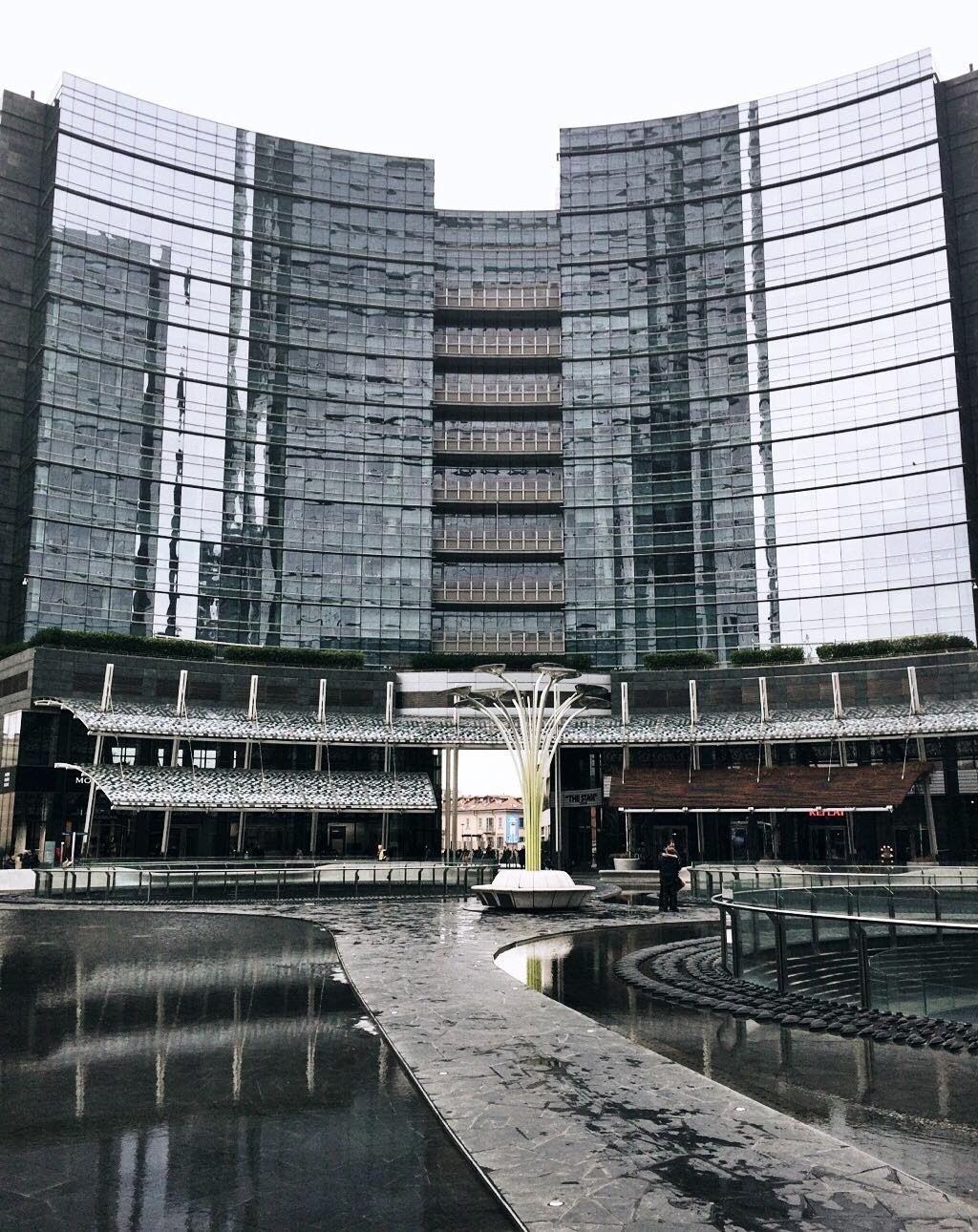 After walking around there, you can keep walking and go to the Corso Como, which is another famous shopping street in Milan, and it's just in front of the Piazza Gae Aulenti. There are some iconic shops, such as the "Corso Como 10". I really like this street because of the colors of the buildings, and their pretty architecture. This street is also forbidden to cars so it's really nice to walk there!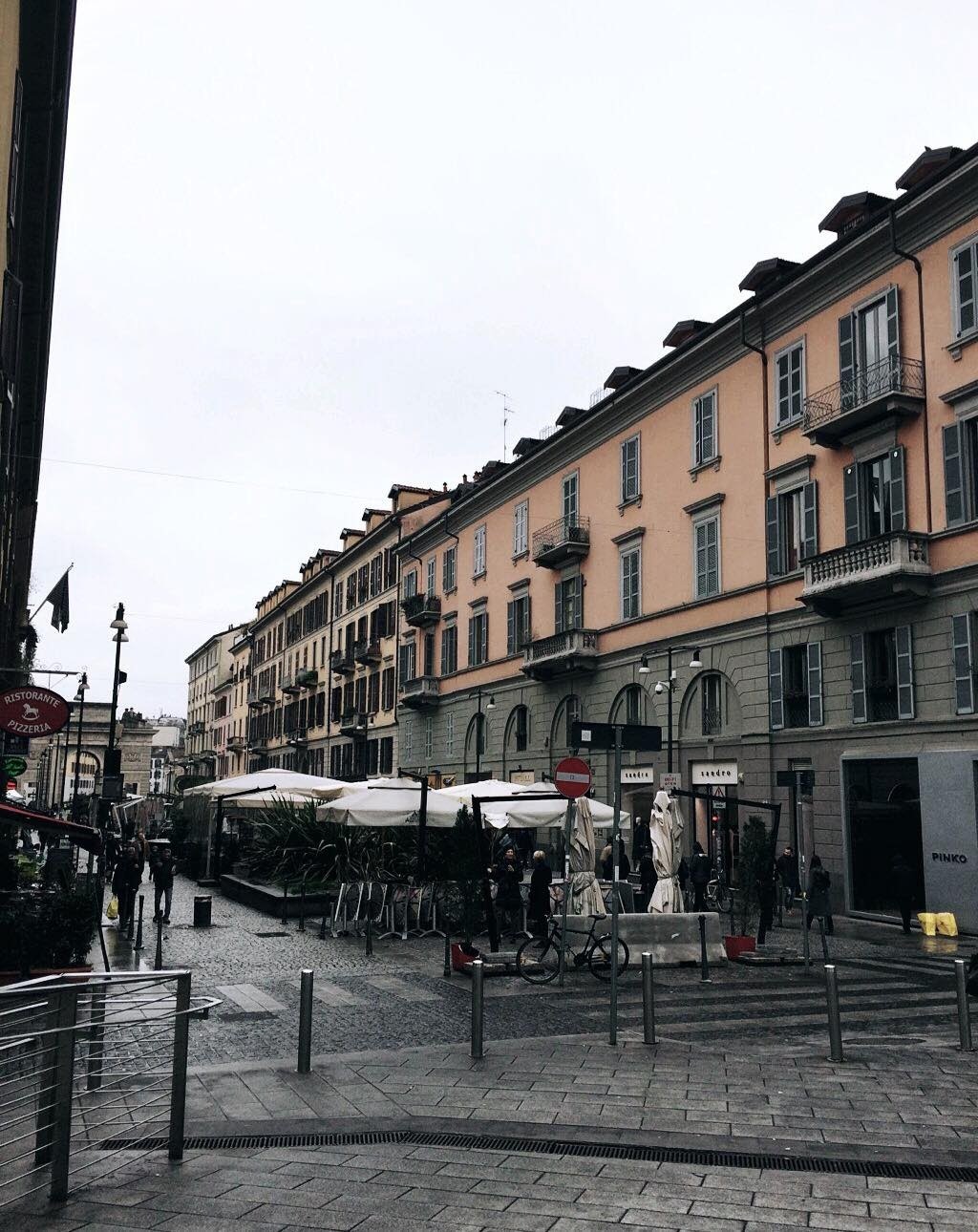 If you keep walking, you will end up in the Brera neighborhood. This is the "chic", neighborhood of Milan, with a very nice architecture and some very pretty streets. It's very nice to just walk around in this neighborhood, with the cobbled streets and the small design shops. There are also many cute restaurants and bars to stop if you want. If you want, you can also stop at the Pinacoteca di Brera. The access to its gardens is free, and then you can visit the different exhibitions in the rooms, although you need to pay a ticket for that. This is also the neighborhood that is mainly decorated during the Fashion Week.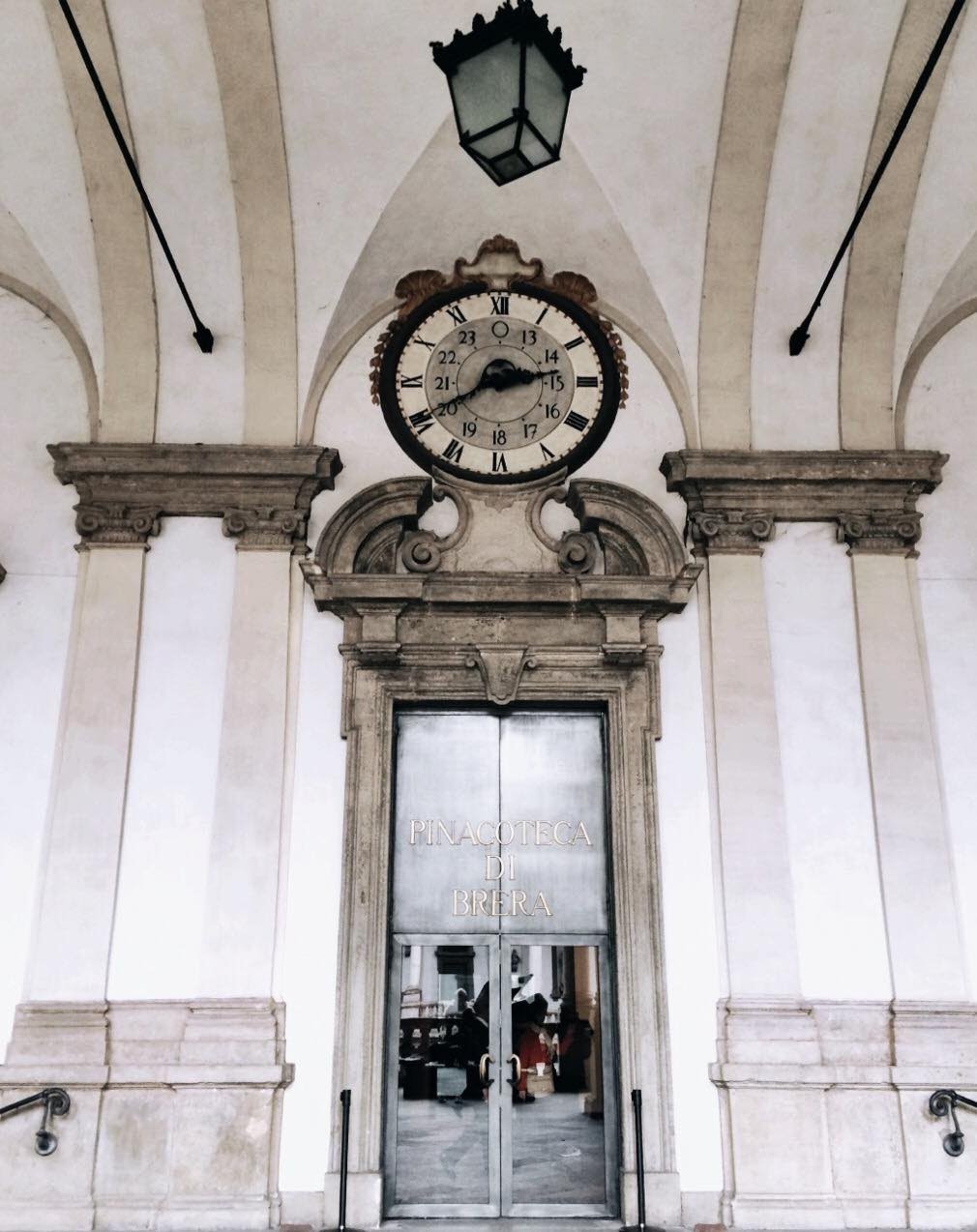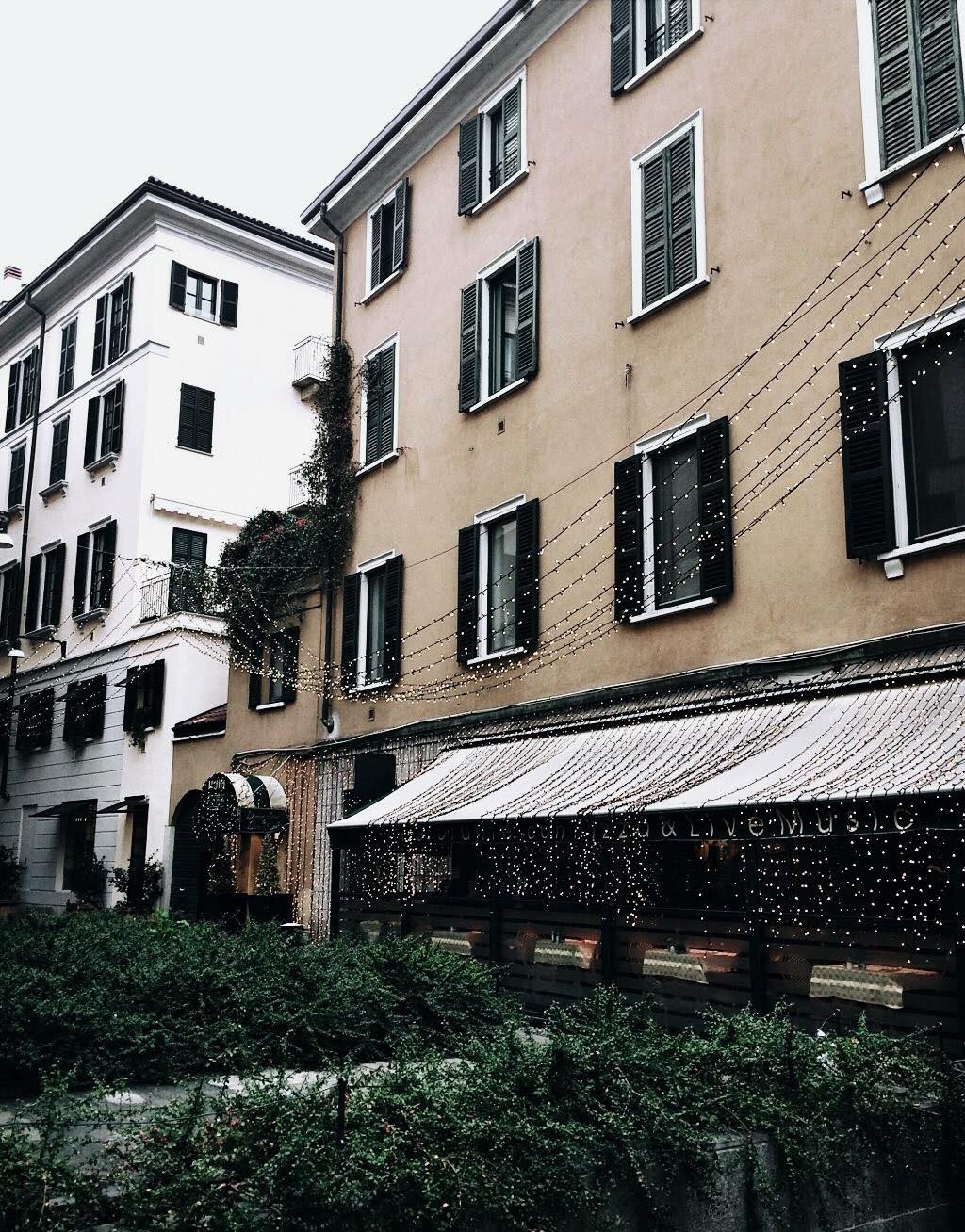 I think these are the most important things to see in Milan if you are here for 3 days! There are also other things that you can add if you really want to see them! You can read about all the places mentioned in more details in some of my previous posts, this is why I didn't give too much technical information here. I hope this post can give you ideas of what to see if you come to Milan, and that you will love the city if you do come here!
---
Photo gallery
---
---
Content available in other languages
Want to have your own Erasmus blog?
If you are experiencing living abroad, you're an avid traveller or want to promote the city where you live... create your own blog and share your adventures!
I want to create my Erasmus blog! →