Experience in Brno
Facilities

10 / 10 points

Quality of the college

10 / 10 points

Is it easy to pass?

8 / 10 points

Activities

10 / 10 points

Tuition fees

10 / 10 points

Faculty

10 / 10 points
---
Hello,
I want to share this experience with you because I think it could be useful for your choice of future.
For starters, I want to tell you that I chose to participate in this mobility offered by Erasmus because I love to travel. Also I had the curiosity to know the education system of Mendel University, to meet new people and to explore the places from Brno.
Well, I arrived in Brno on September 11th. I would like to tell you that at the beginning of my mobility it was a little hard because I was alone there(I mean without any colleague from Romania) and I did not know anyone and anything. Once I arrived, I received my room at the student dormitory, after which I was guided into the reserved room. There, I met my roommates, Joanna (from Bulgaria), Lucia and Angela (from Spain).
This was my first photo after the first day of classes.Do you know when you are proud of something and feel the need to share it? Well, this badge means a lot for me, because it prove me the ambition, the courage, but at the same time the fear that I have felt throughout this time of mobility.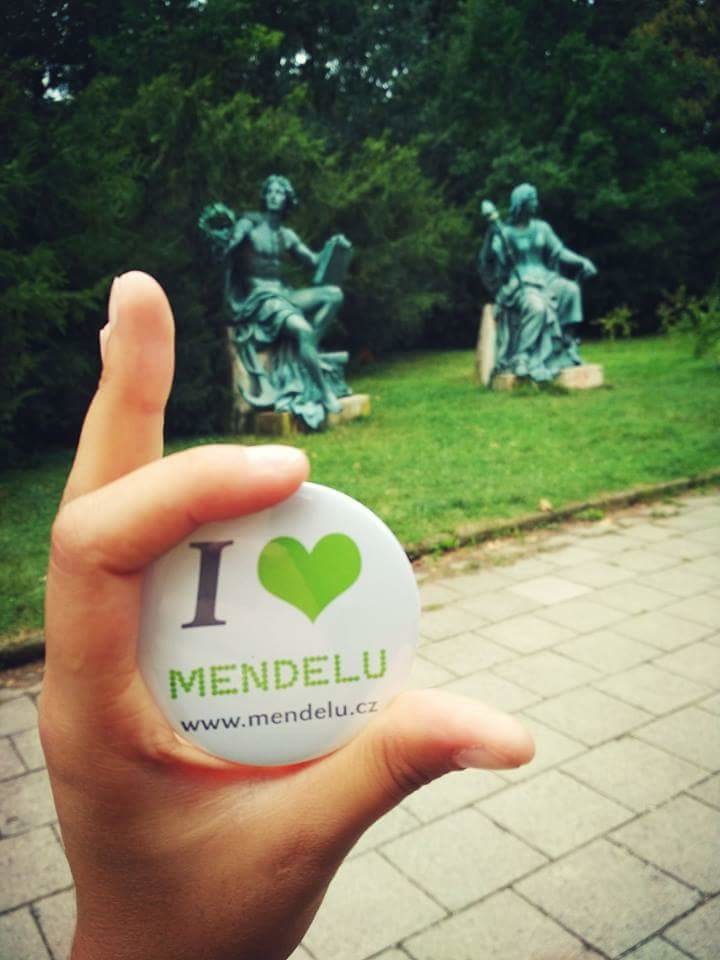 With the time I started to make friends, participate in various parties organized by the University, meet new people and also know "that beautiful life where there are reasons for happiness and only smiles".
In the "welcome week" I participated for the first time a trip with other foreign students. It was nice because we were able to exchange ideas, opinions, information about us as well as about the Erasmus program.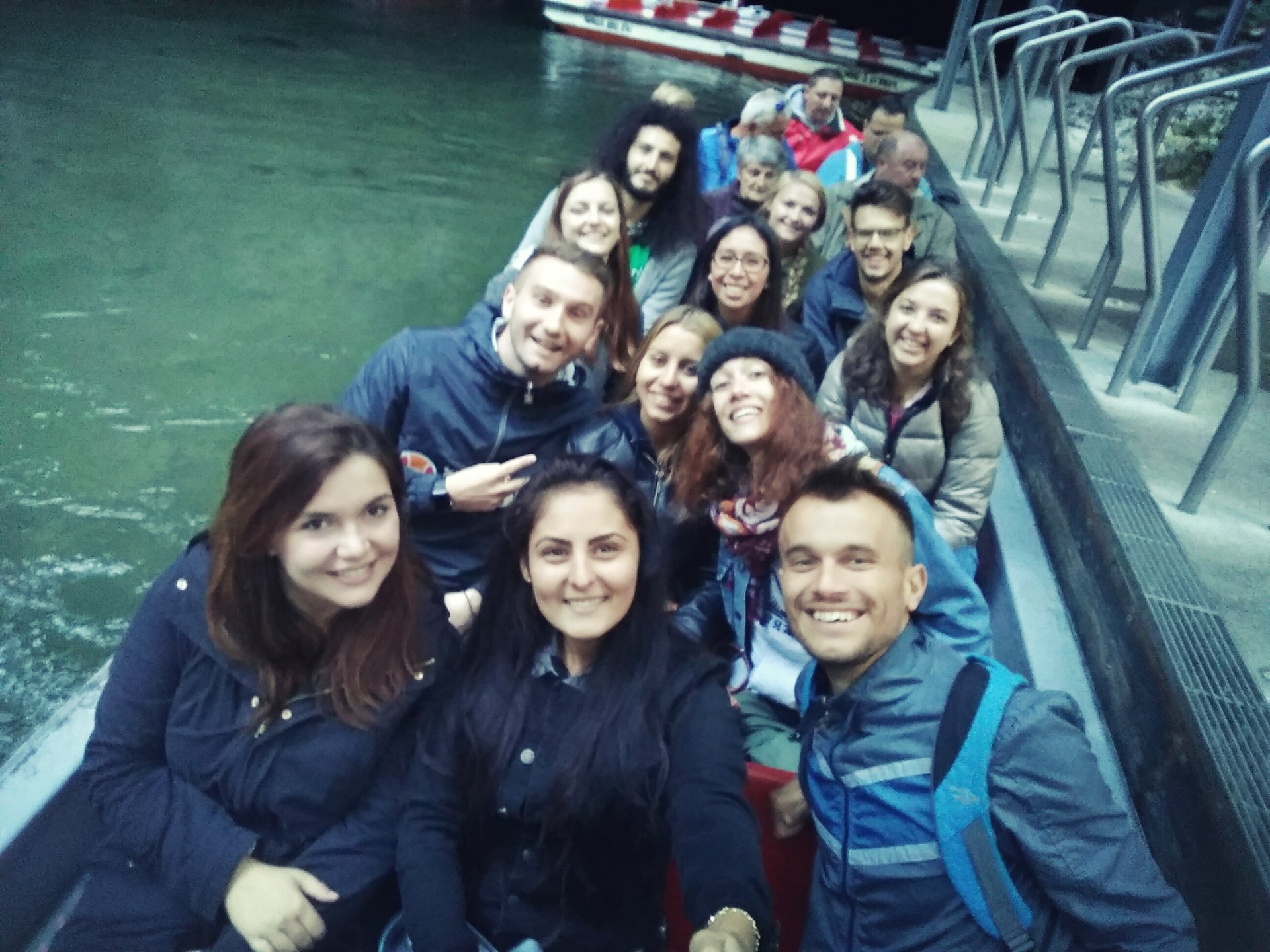 Another trip I attended is called "Burchak". "Burchak" is the stage between grapes and wine. It is only available in September because it is made from the first crush of grapes. The grapes are still fermenting as you drink it, so it tastes a little bit like grape soda - it's all bubbly and really tasty. He does not have as much alcohol as regular wine and can buy it from the street and go with him, sipping it from a plastic cup. It's very hot! Here, I found out that every year many persons come from many countries, even from outside Europe, especially for this "Burchak".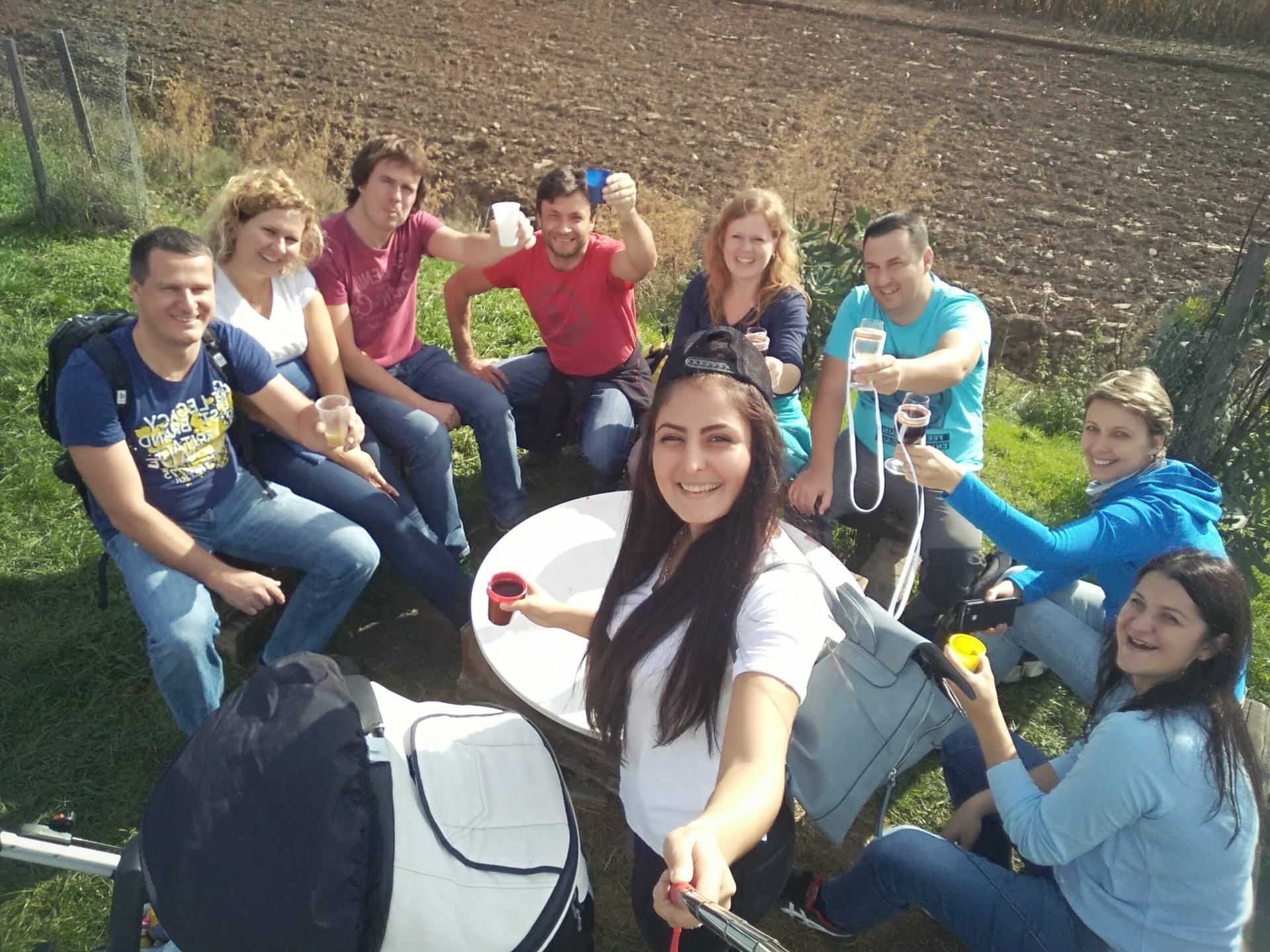 After this trip, there were many other parties and many other walks along with the friends which I had already started to consider as "a family".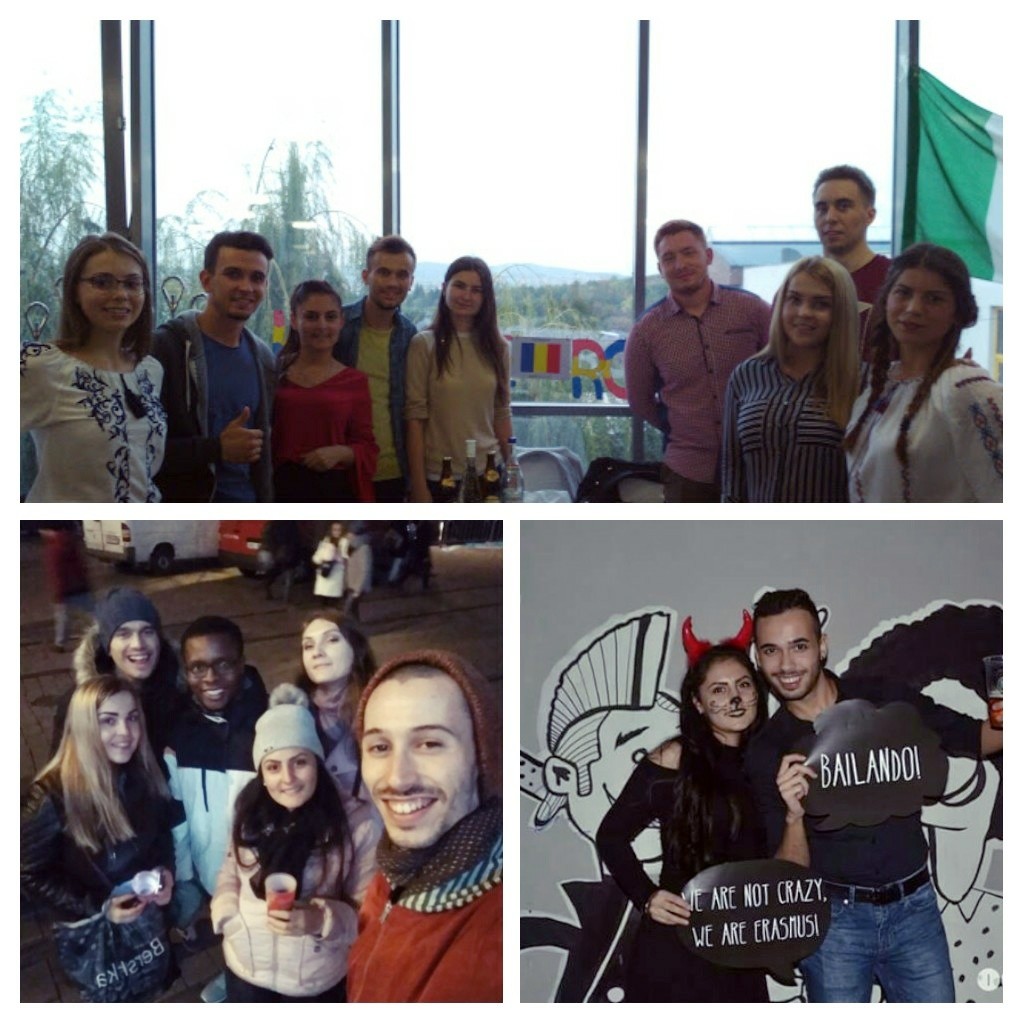 Regarding Mendel University, I was totally surprised. As a comparison with my university, the education system is very different. And why do I say that?
First of all, everything is online. At the beginning of your mobility you get your account. Here you have access to all the information related to the presentations and the homeworks you have to do and you can also enroll for exams.
Secondly, I can say the teachers are a little demanding. But I appreciated it because I think that the teacher must take the initiative before the student.
Thirdly, I had many benefits (transport discounts, canteens, two optional sports, etc. ) throughout this mobility period thanks to the University.
So, I can say that I am proud to have been a student at this University and that I have gained new knowledge.
With regard to prices, the life in Brno is not so expensive, only you need to know how to save your money. Also, over all this mobility I have learned what really means to live your life, to travel and especially when you go out of your home never forget to take that smile with you that will be needed wherever you go.
Before my departure, I was in a state of madness. And do you know why? Because at first I did not imagine that everything would be an unforgettable experience and at the end I realized that yes, that happened. And I wish it was not over. All was like a dream from which I did not want to wake up.
Today I am more independent, more ambitious and courageous because...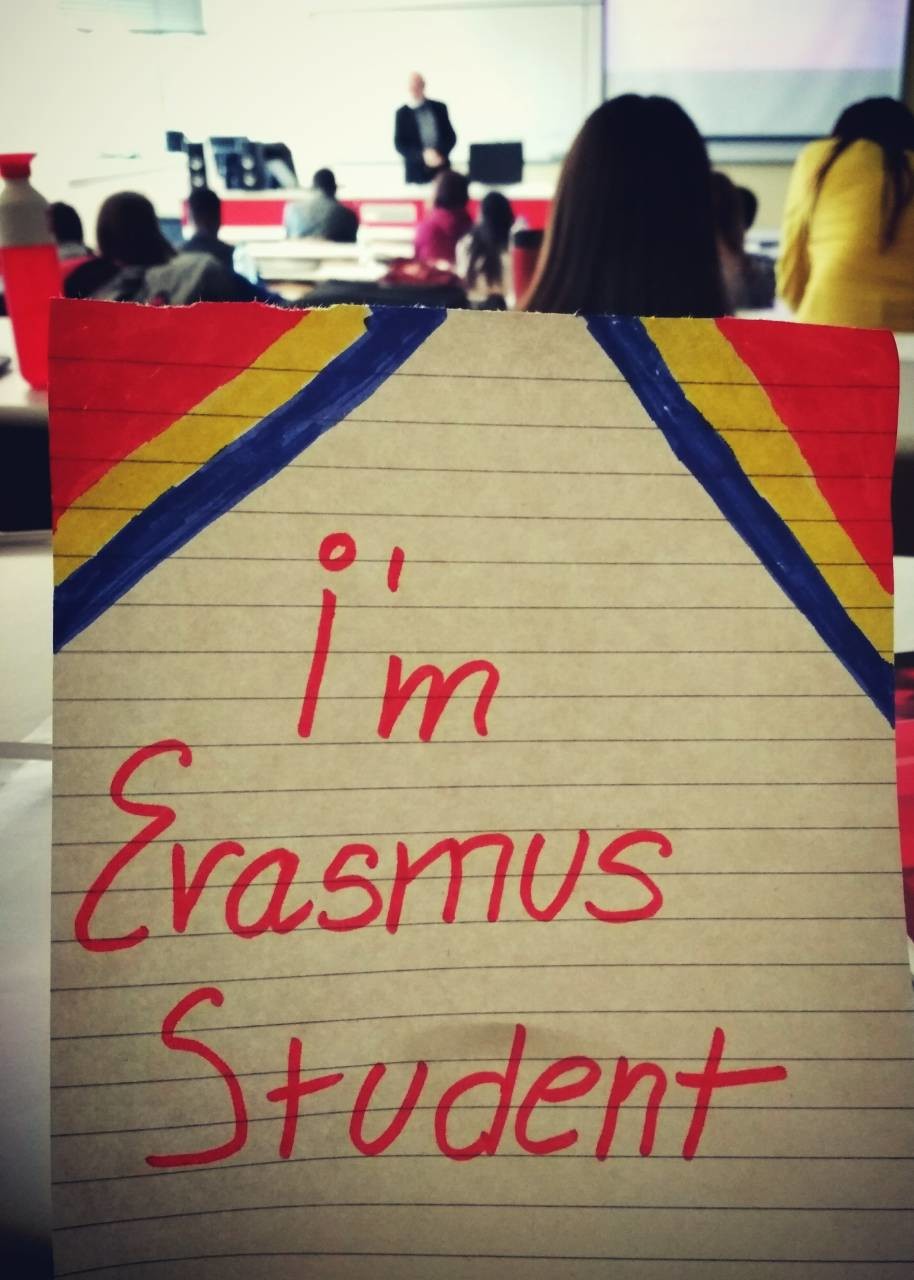 ---
Photo gallery
---
---
Content available in other languages
Share your Erasmus Experience in Mendel University of Agriculture and Forestry Brno!
If you know Mendel University of Agriculture and Forestry Brno as native, traveler or as exchange student... share your opinion on Mendel University of Agriculture and Forestry Brno! Rate different characteristics and share your experience.
Add experience →