Lugo and its Roman Wall
Lugo, the walled city
Hello, how are you? I hope very well, today in this post I am going to talk about the city of Lugo and its Roman wall, which is the most important touristic attraction in the city.
This city has some touristic charms, such as the Cathedral and the again mentioned Roman wall.
The city of Lugo, is located quite near the city of Ourense, where I was doing my academic exchange, so that´s why we have decided to visit Lugo, we wanted to get to know the city and to discover the places that many people have been talking about.
The city of Lugo is around 100 km from Ourense city, which is around one hour and thirty minutes by car.
It is important to mention that the road that you need to take and the one that connects Lugo with Ourense is not very well-preserved, so that, I would like to advise you to be careful if you drive, because you will find many potholes in this road, even more if the weather is cold, the road can get icy and slippery, so that makes the trip quite dangerous.
Once in Lugo, you can start your tour going directly to the Roman wall and walk above it, which has more than 2 km in length, and it marks the boundary of the old town. It is very well-preserved, so that makes that miles of tourist go there every year.
It is also used by the inhabitants of Lugo to make exercise, to walk on it, or to go on strolls with children and pets.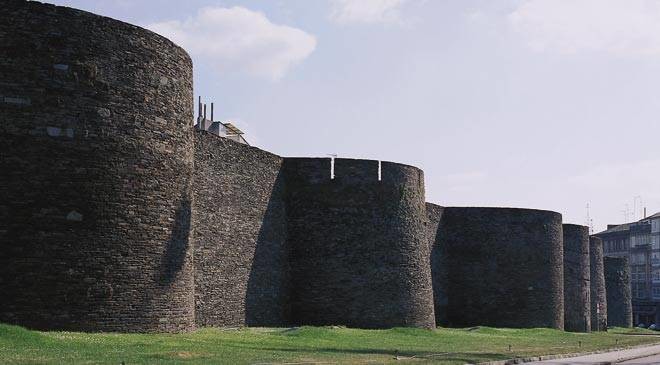 This wall has more than 1500 years of history, and it was built by the Romans mostly to defend the city, but also to restrain it.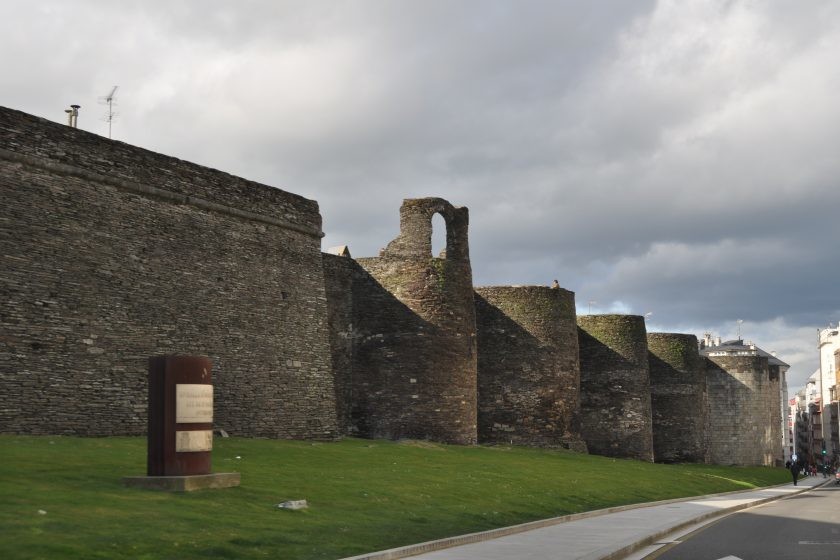 Contrary to most other cities in the world, Lugo has wisely managed to integrate the wall with the middle of the urban landscape, since it was added to its urban structure of buildings and roads, and that´s what it makes it so well - kept nowadays.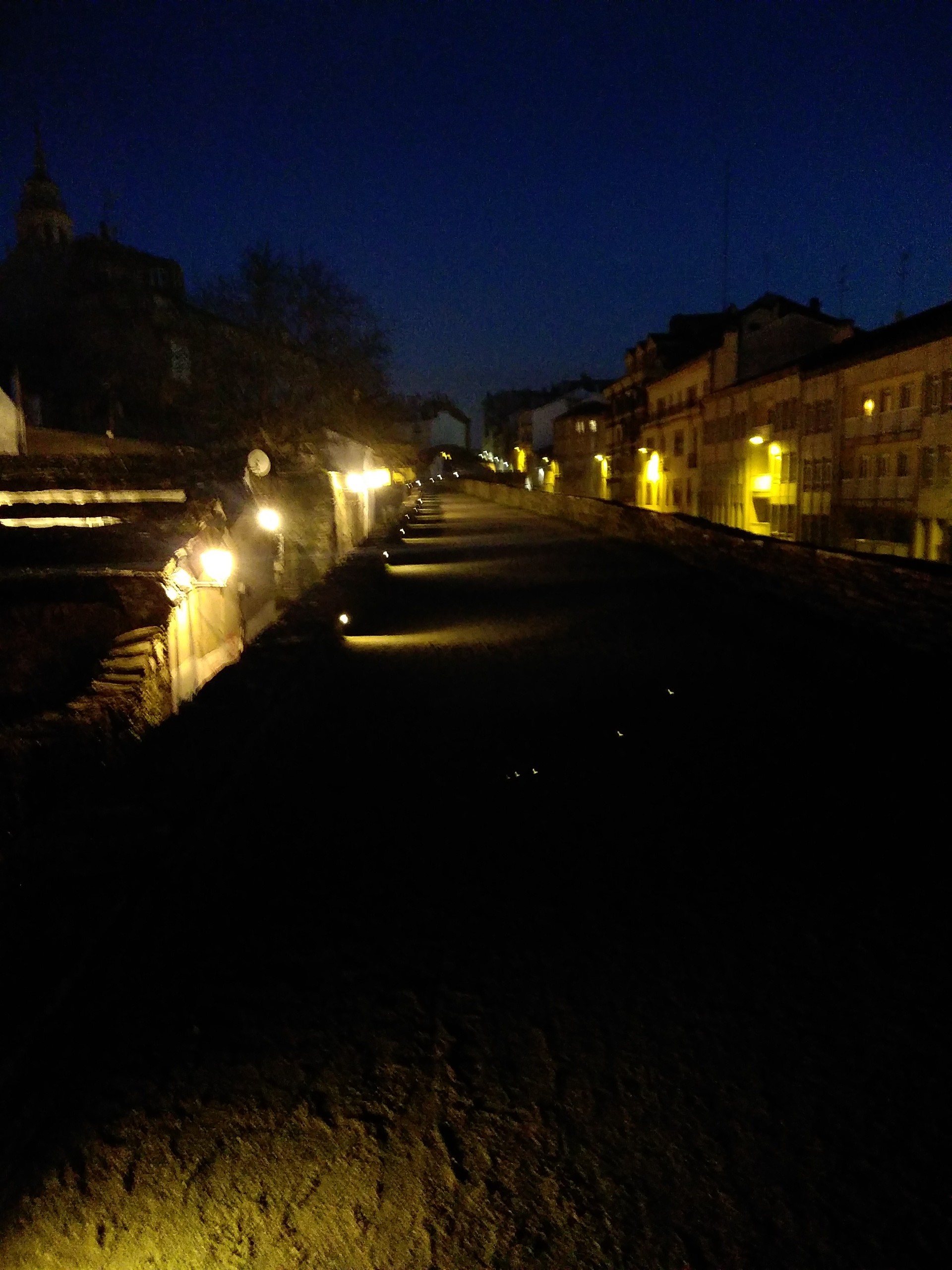 The Roman wall has many entrances all over and in different locations, and some are more popular than others due to the beautiful architectonical style of their arches.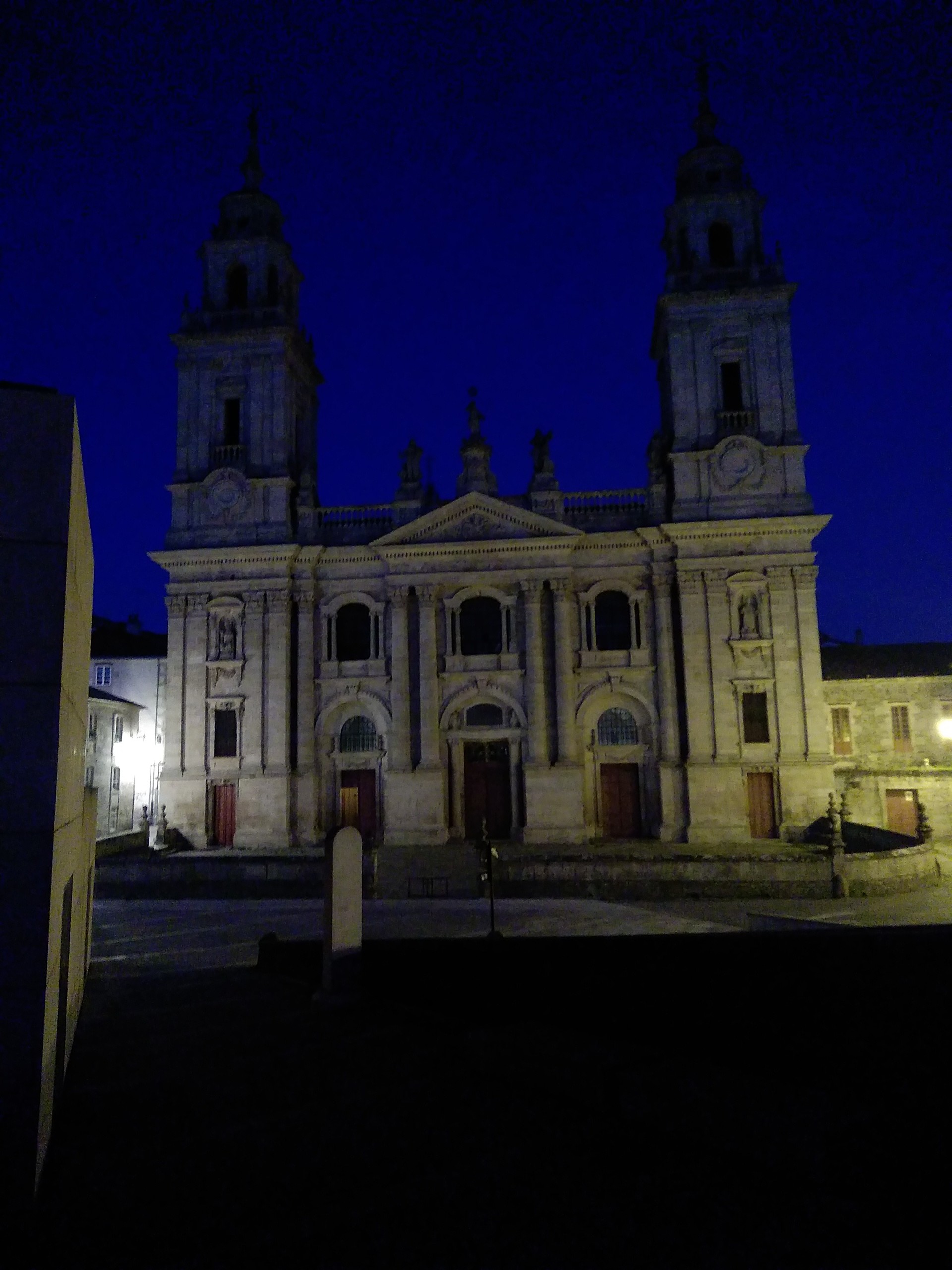 The city of Lugo has a very beautiful Cathedral, built in Gothic style, and it will cause you a strong impression, due to the well- built Gothic structure.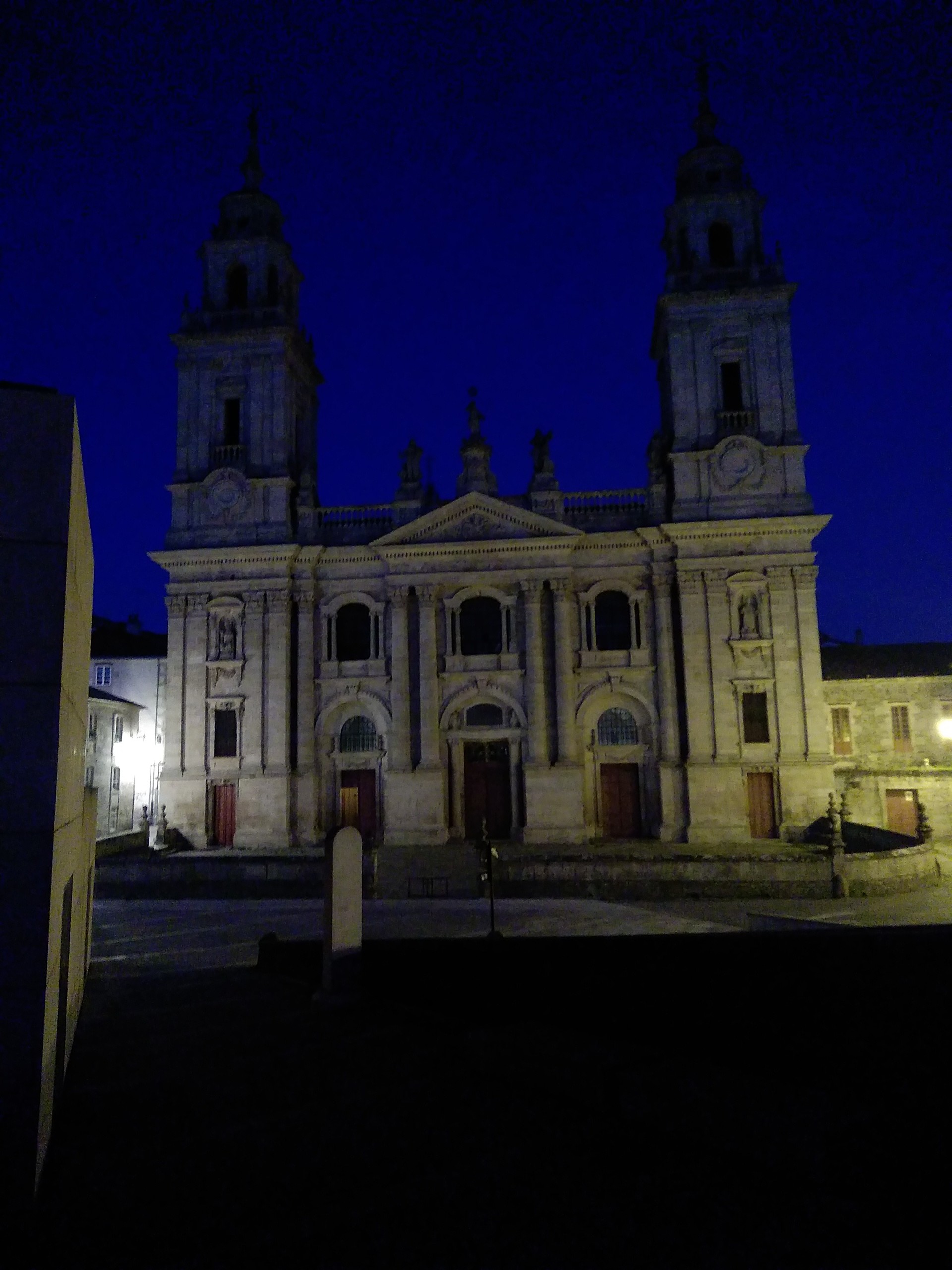 The name of the cathedral is Santa María de Lugo, and here you can get inside and contemplate it for free when they are having mass service, otherwise you must pay 3 euros to enter.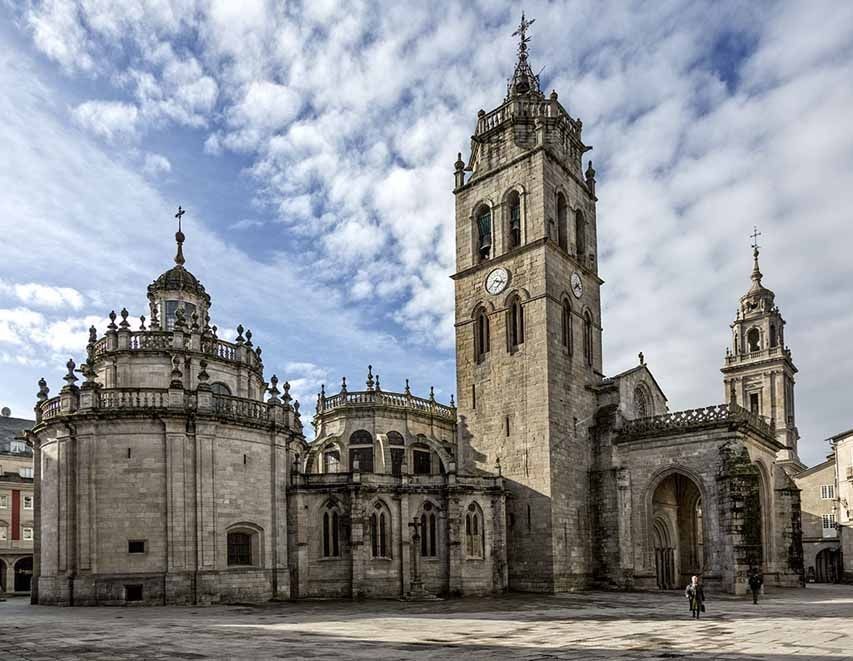 I recommend visiting it when there is mass service.
Just outside the Cathedral, you can find out some ancient remains of the ancient civilization that lived in that area, and this is actually covered by a crystal.
You can easily walk all the city in around four hours, and during that time, you can see the most important parts of the city and enjoy the architectonic beauty of the city.
You can also visit the inner Wall city parks, making the city nicer.
Advice 1 Be careful with the roads that come to this city because they can be a little old and bumpy, so that is not very safe to go on high speed.
Advice 2 If you are travelling during the cold seasons, you must be careful with the state of the road, because some parts of it can be frozen or iced, and this can easily cause an accident, so it is better to take precautions in order to avoid any type of accidents.
I hope that you have liked my post about Lugo and all the information about its touristic attractions.
My next post will be about the city of Coruña, a city with many things to do and to see.
---
Photo gallery
---
---
Content available in other languages
Want to have your own Erasmus blog?
If you are experiencing living abroad, you're an avid traveller or want to promote the city where you live... create your own blog and share your adventures!
I want to create my Erasmus blog! →