Experience in Leiden, Netherlands by Jip
Architecture and landscape

6 / 10 points

Entertainment

8 / 10 points

Culture and customs

6 / 10 points

Transport

10 / 10 points

Gastronomy

8 / 10 points

Prices

10 / 10 points

Party

8 / 10 points

Weather

6 / 10 points
---
What is it like to live in Leiden? Would you recommend it? What is the city like?
Leiden is a real student city. It's a small city so everything is within cycling distance (I do recommend you to get a bike, you can rent a bike for €12 a month at easybike or swapfiets, with free fixing if anything is broken). There is much to do and to see in Leiden. A few historical museums, lots of little cafes, stores, tour boats through the canals, old fashioned cinemas and more.
The people are very practical and straightforward. This may come over as rude, but it isn't. It's just something you have to get used to.
The train can take you to big cities like The Hague within 10 minutes and to Amsterdam in 30/40 minutes.
What is the student lifestyle like in Leiden?
Leiden is a city with Student Associations or kind of like fraternities/sororities. This makes it kind of hard for exchange students, because students will be with their own associations which you can't be part of if you don't pay for a full year of membership and even then it's not common for exchange students to take a membership and leave after a year. Luckily there are Associations for exchange students like ISN (International Student Network Leiden). I highly recommend this because it's easier to meet new people. The Dutch students aren't that open to exchange students.
How much does it cost to live in Leiden?
You can live in Leiden very cheap. It depends on the housing you choose. An average 'room' is around €350 per month. But there probably will be extra costs. Grocery stores are everywhere throughout Leiden and prices are very much alike, although the Dirk is probably the cheapest with the Lidl and the Aldi. The Hoogvliet is also cheap and the Albert Heijn is probably the most expensive one but also very affordable. I don't think there is any mealplanning offered by the University but I'm not sure though.
Many stores and museums have student discounts.
Is it difficult to find accommodation in Leiden? Is there any advice you can give?
It is difficult without any help. There are lot of Dutch students going on exchange as well so they will rent their room to someone else for a certain period. This is probably the easiest way to get a room. There are various Facebook pages with supply of rooms.
There are student houses but it's very hard to get in, because they are looking for roommates for a longer time than a year. And most of the time they don't want exchange students.
Right now they are building a new flat for exchange students. This will probably be finished in 2020, but it will be completely furnished.
What is the food like? What are your favourite dishes?
There is not really a particular Dutch cuisine in Leiden, so you have a little bit of everything. The food is most of the time pretty good and cheap.
What places would you recommend visiting in Leiden?
There are many restaurants like Italian food, Sushi, French, and more. The cheapest one is the VIP, it's an Italian restaurant with pizza's for €6/€7. Another cheap restaurant is Proeflokaal Bregje. You get 3 courses for €14. It's not really special and you have to wait long, but the food is good. La bota is also pretty cheap with good food. La cubanita is a tapas restaurant with lots of choices and an all you can eat policy for €25 or something like that. There are more fancier places as well like het Pakhuis.
You just have to walk through Leiden to find a good place.
Is the nightlife good in Leiden? Where is good to go?
There are a few clubs in Leiden like the Kroeg, the Next, the Hifi or the Nobel. You have to be in before 02:00 otherwise you're not coming in. In the weekend it's also very full with non-students. Most Dutch students will be at their Association/fraternity/sorority most of the time, but they go out to the clubs sometimes on thursdays.
There are also a lot of pubs and cafes in Leiden. You have an Irish pub called North end. A kind of hipster cafe/restaurant called Paco Ciao. A bar with swings as seat called schommelen. Two really popular studentbars are the Roebels and the Storm. If you're in the Roebels you can order Zwevertjes. You get a big mixer with booze which you have to divide and shot.
---
This content has been entered in the Erasmus Travellers Competition and have earned 448 points.
4213 chars (421 points)
9 views (27 points)
This competition was made possible by: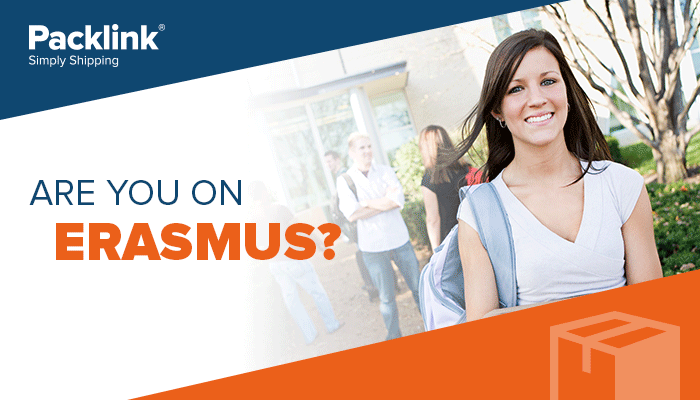 ---
Share your Erasmus Experience in Leiden!
If you know Leiden as native, traveler or as exchange student... share your opinion on Leiden! Rate different characteristics and share your experience.
Add experience →