The weekly food shop in England
Hello everyone!
Today I felt quite inspired, and once again, I am going to delve into my list of "things to talk about from my year in Leeds". After having a clearer idea of where to live from my other blog, I thought it would be helpful to tell you something about doing the first food shop (and using the fridge for the first time). But it's not just food, but plates, glasses, cutlery, cooking utensils... Because each year, the students aren't permitted to leave their stuff behind in the halls for those who are coming to live there the following year, no, you have to leave it completely empty like as if nobody had ever lived there (great business for the local shops in September). Like I spoke about in Student hall or a flat? the best way to go and do your food shop is to travel via taxi. But where? For me, there are only four important supermarkets to do your food shop: Morrisons, Tesco, One Stop and Essentials.
Morrisons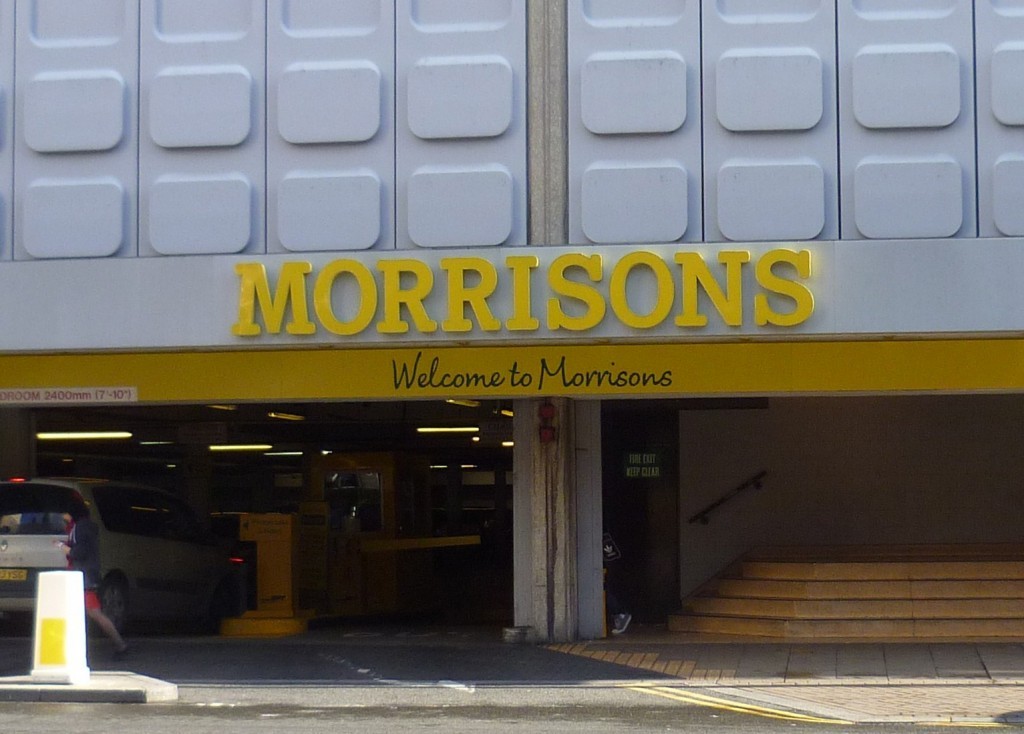 This is the supermarket that all the students usually go to. It is located in the city centre. It has every type of food you need and various household products. So I 100% recommend going there during your first few weeks of surviving in your new home. The prices aren't bad, you can always find cheaper in other places, but generally they are competitive. For me, the best thing about Morrisons are the boxes of 18 eggs for £1. 50 Good, nice and cheap. More than once I extended the weekly shop by a few days (and the walk that goes along with it) for these amazing boxes. My recommendation for Erasmus students is to buy products which are labelled "value". This is Morrisons own brand and the majority of their products are edible (and digestible), although not all of them... So you'll have to try.
Tesco

This chain of supermarkets is one of the most popular ones in England. There are various ones in the city (at least two from what I remember). The one that I usually went to was just opposite the University of Leeds campus. It isn't very big, so they lack some things that you might want to buy if you're doing your big weekly shop. But it's good if you're in a hurry, and above all you don't have to practically do a hike like when going to Morrisons and then get a taxi after. The prices are a bit more expensive, at they end of the day, they know that students are a bit lazy about doing their food shops and they take advantage of how close it is to campus.
One Stop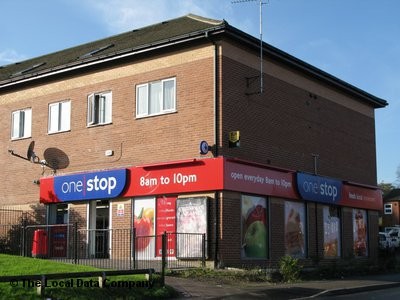 These convenience stores are the British version of SevenEleven. The prices are quite expensive, but they are open until 10 pm. So if one day you've forgotten to buy something for your dinner, you can rely on this shop to sort you out. They are particularly useful when you have forgotten to buy spiritsbeforehand and it's time to start the night out. Something funny about these supermarkets is that during the first few weeks of being here, I went two or three times to buy ice and it seemed like they didn't sell any. The following week we went to buy some other things (still in the daytime) and the shop assistant told us that they'd buy some bags of ice if we wanted them. We all looked at each other with satisfied smiles and told him that we would come in the evening. We always get a bit of an education there when we go.
Essentials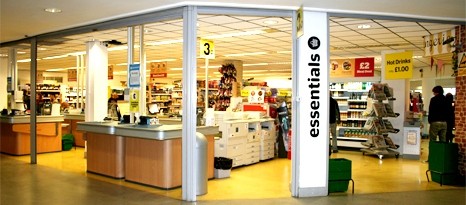 Without a doubt, one of the places that surprised me the most. This supermarket is inside the Students' Union (yes, a supermarket inside the university, I'll talk long and hard about this building, I promise). It isn't very big. I would say it was about the same size as Tesco or One Stop, but the best thing about this supermarket is that if you are really tired you now don't have an excuse to not do a bit of emergency shopping... (This is the shopping you do when your shelf in the fridge is so empty that your flatmates feel sorry for you and they invite you for food). You'll leave class and just end up in Essentials. The prices are fairly reasonable. It's not one of the cheapest supermarkets, but it's not going to hurt the wallet of an average student.
Ah! Advice for Erasmus students, bring Orlando tomato sauce from home. One of the of the things that I missed most when in Leeds was eating penne pasta in sauce. British tomato sauce is so unsubstantial. It's like red coloured water (and believe me all of them are like this, I tried like 10 different sauces). Of course, I promise you that Orlando hasn't paid me to advertise them.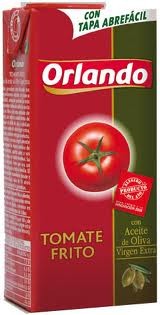 Well, I hope this little journey through the Leeds supermarkets has been helpful, or at least interesting. As always, feel free to comment whatever you want, or ask me if you have any questions.
Enjoy and behave yourselves!
---
Photo gallery
---
---
Content available in other languages
Want to have your own Erasmus blog?
If you are experiencing living abroad, you're an avid traveller or want to promote the city where you live... create your own blog and share your adventures!
I want to create my Erasmus blog! →