Incredible Indonesia (Kuta Part 1)
Architecture and landscape

8 / 10 points

Entertainment

8 / 10 points

Culture and customs

8 / 10 points

Transport

4 / 10 points

Gastronomy

8 / 10 points

Prices

10 / 10 points

Party

10 / 10 points

Weather

8 / 10 points
---
This was a trip I took while I was studying in Adelaide University. I had been looking to see what fun plans I could do for the Christmas break (our two and a half month summer holiday). An exchange mate of mine from Germany was keen to travel to somewhere in southeast Asia before she returned home. I looked up some prices and the flight from the south of Australia to Denpasar, Bali, costed 164 AUD from the 16th of December. Dirt cheap. So I packed my trusty backpack, booked my trip, planned our travel and off I went.
Bali holds a special place in many Australians hearts. While Europe has Ibiza or Budapest, Australians have Bali, specifically Kuta. Its affordability, the cheaper alcohol and being relatively easy to travel from one part of the island to another makes it famed around Australia and a popular option.
I initially entered Bali on my own as my mate booked her ticket way before me, which would arrive sometime at night. If many of you might not be aware, Bali is incredibly humid. The second I stepped out of the plane onto the tarmac the heat hit me like a slap on the face. The humidity clung onto you as if you just stepped out of the shower. This part of the world is also known for its heavy rain and monsoons. I was reminded of that fact when dark grey clouds menacingly hovered above.
Once I reached the waiting area before the airport exit, I spotted a money changer and bee-lined it to there. As a general rule of thumb, you should avoid currency exchangers at airports due to their ludicrous conversion rates or commissions. Some of these places would make you cry a daylight robber!
Once you move past the crowd anticipating the return of their loved ones, you get your first feel of Bali. The second I start making my way outside I was flanked by different taxi drivers from different companies. I've experienced this type of hawkish strategy before, but never to this extent. This was to be a common theme in Bali. Finally, I decided to head back into the airport and call a cab with one of the official companies to avoid tourist rip-offs. A few minutes later I'm enjoying an air-conditioned ride straight to my hostel, the Bedbunkers Hostel.
The hostel
The taxi dropped me off on a narrow two way road. My hostel was located up some stairs between a a knick knacks shop and a massage parlour. Needless to say, while I was looking for the stairs, a whole group of employees standing outside the massage shop like sentries took turns trying to convince me to have a massage there. At that point I realised that during this trip I will have to be very firm to get anything done. The timid and weak-voiced wont get their way in this part of the country. So I told them I wasn't interested and made my way up to my hostel.
The hostel itself wasn't too bad. For 8 AUD a night, I couldn't really complain. The bedroom was a row of bunk beds with each bunkbed rising up to three beds. By the time I unpacked and rested for a bit, it was just about lunch time. Then, I decided to go shopping for an adapter and grab lunch. Luckily, my hostel had quite a few outdoor shops that sold what I needed. I quickly realised that the only way to not spend a fortune on what should be a supposedly cheap holiday is to haggle. I recall having to buy two adapters for both myself and my mate. Expecting it only to cost a few bucks each, the price was double digits per adapter. That's when I got my first Indonesian haggle experience. I manage to lower the price to 50% of the original, but I still felt I paid too much.
You'll have to learn fast here. I wrap up the purchase and start heading off to the restaurant venue. On the way I spot an official currency exchange shop and head in. You will quickly find that Bali offers many unofficial exchange places. You have to be extremely careful with these ones. While they offer very tantalizing prices, you must be careful that they don't 'miscount' any of the bills. You'll find a lot of unregulated activity that focus especially on tourists. So don't fall for their quick talk, always count the bills. Or better yet, go to a more official establishment even if they charge a little bit of a higher rate. Although you'll find that the exchange rate is very reasonable compared to many other countries. I recounted the bills, satisfied, I headed off and made my way to the more commercial areas.
Brasserie Restaurant & Bar
I ended up stopping at the very first restaurant I could see. The Brasserie Restaurant & Bar. I derive a large part of my traveling experience from the different foods I eat. Going to a place called Brasserie isn't what most people consider adventure eating, I had a quick look at the menu and was glad to find out that the food was mostly Indonesian.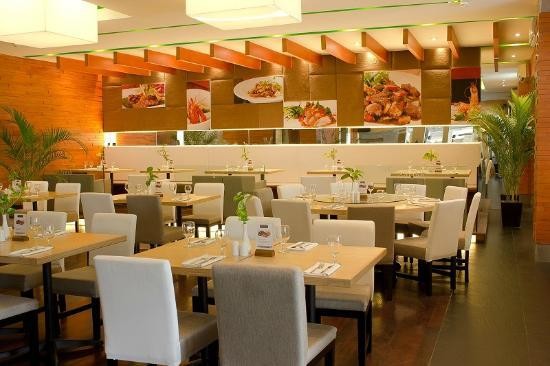 I was at a loss for words as I barely understood most of the names on the menu. I wanted to try them all. In the end, after extensive use of google translate, I picked theBaksodish with a glass of honeydew juice. Bakso is a rice or noodle based dish that comes with tofu and eggs mixed together in a meaty coating. It also has chilli, fried onions and sweet soy sauce. The main bit are the meatballs that soak in all the different tastes. One thing to note is that in most eateries you're charged on two fronts. Government tax and service tax which adds up to 22% of your total bill. Something to keep in mind especially if you're budget travelling.
Also, one thing that's worth noting. It is important to be wary about the tension between Uber and taxi drivers here. Especially if you prefer being driven around rather than walking. If you decide to take a taxi drive and risk the traffic, you may be excited to find out that they have Uber in Kuta. The prices are incredibly cheap and tantalising. However, Uber drivers are treated in Indonesia almost as badly as perceived witches in medieval Europe. Many taxi companies have created cartels to control market prices from de-escalating into a race to the bottom. However, when Uber showed up, it disrupted their balance.
When you order an Uber, you might find that your driver would firmly ask you to meet them in a different street. The reason behind that is that if locals find out you're entering into an Uber, they would harass the driver. I've seen instances where they take photos of the Uber drivers. Many Uber drivers seem cautious when they pick you up and beckon you to enter quickly to avoid being ostracised and harassed by the taxi cartel in the area. At some points it becomes very heated. Simply keep this fact in mind.
Discovery Mall
I finished my meal, paid my service tax and left for the nearby mall. I still had plenty of time to burn before my mate made it here. The mall, named Discovery Mall, was a pretty large one which is predominantly designed for tourists. This was obvious as every second store was a large name designer shop such as Ralph Lauren, Armani, Chanel and many more. The ground floor of the multi-level store was a tightly packed area with multiple stalls selling the same dozen or so different brands of perfume and makeup.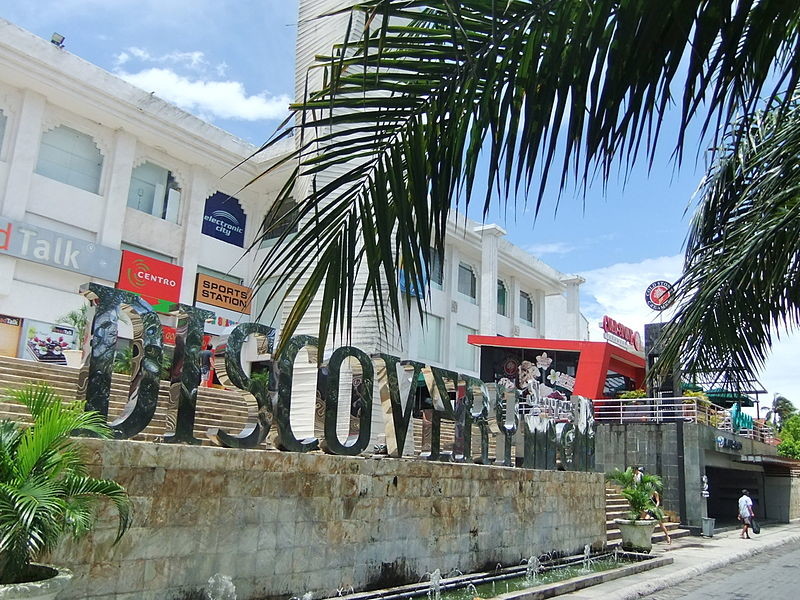 It wouldn't have felt like Indonesia if it weren't for the amount of employees dedicated to stalls and shops. I guessed that hospitality and salespersons wages must be incredibly low for them to afford so many employees, who many simply stand around with nothing to do.
I finally found something that didn't seem over commercialised. A small hipster-esque shop that sold all types of sauces, fruit, spices, alcohol and more. I was browsing around and decided to buy some fruit as I was told that fruit in Indonesia is much tastier due to not being as genetically modified to improve productivity as in other countries. Searching about I found a lot of interesting products. I wasn't aware Arnotts made waffle style tim tams (they didn't taste good). I also saw a bottle of Australian Yellow tail, with its distinctive kangaroo in mid jump. I cringed at the price. A bottle of yellow tails in this store cost four times more than in Australia. It dawned on me that Indonesia has relatively high alcohol taxes, especially imported ones.
After paying for my fruit, I decided to hit one of the cafe's in the mall. Indonesia has a reputation for producing many delicious types of teas and coffees. I tried the rosebud tea, which I found very satisfactory. The menu, just like in the Brasserie, showcased an extensive selection of teas which would keep you experimenting. At that point I called it a day and headed back to the hostel.
Making mates
The hostel had a lounge area which had a large view of the area around. I went there to have a sit and at that point it started pouring. I haven't seen it rain this hard in South Australia before. I was relaxing with my book, my mate only a couple of hours away, when a local started chatting with me. I was surprised by her high level of english pronunciation. She tells me she's originally from Jakarta and was in Bali for the holidays. We ended up talking about Australia, Europe and traveling in general. She mentioned she had a husband all the way in Canada. I never really had faith in long distance relationships, but she seems to be doing well for herself.
Since I needed to prep up our plan for tomorrow before my mate arrives, I asked her about all the fun things to do around. She immediately recommended the Skybar. I quickly found out she's a party enthusiast. After recommending me other clubs she suggested chilling at the beaches and any of the very affordable massage parlours.
We chatted for a bit more before I decided to go grab a quick bite as the rain had subsided. I went to the closest eatery and grabbed a two dollar Nasi Goreng. This dish is one of the most popular and widespread dishes in Indonesia. It's fried rice with onions and pretty much anything you want to stick onto it. From shallots and chicken bits, to beef and vegetables. Throughout my Indonesian travel experience I've never tried two similar Nasi goreng.
The weather started to pick up in intensity while I was dining on my meal. I decided to wait it out with a second helping of Nasi goreng. Once the weather started to relax, I returned to my hostel with roughly ten minutes to spare before my mate finally arrived.
My mate finally arrived, under the soaking rain. You sometimes never realise how great of a feeling it is to meet a close mate in a place so far from home. I helped her carry her pack to her room and we just sat down and chit chatted. At this point it was 10pm. We decided to call it an early night so we can start fresh in the morning.
New day
We woke up to a beautifully sunny day. We grabbed our water bottles and sunnies then headed off. We decided to take a scenic route to the beach located in the main part of Kuta. On the way we saw many beautifully designed murals, countless hawkish vendors selling everything from t-shirts to bedsheets and many obvious looking tourists. The walk was a great way to enjoy the sun on our skin and get a feel of our surroundings. Once we reached the beach we grabbed a couple of beers and sat down right outside one of the outdoor bars.
Beach
The beautiful blue waters were crashing against the bright yellow sand. We got to the beach around 9:30ish AM so we managed to arrive before the flood of other tourists engulfed the beach. There were quite a few people swimming and some locals playing a match of football. We enjoyed the calmness and serenity of beachline until the first wave of hawkers were at us. Over the course of about five minutes we had 4 different women offering us massage services at the beach. Not including all the beach vendors trying to sell trinkets and wristbands. It is worth noting that my mate sports the stereotypical German blonde hair and blue eyes that many international stereotypes are attributed to. This, unfortunately, screamed tourist like nothing else and made us a target for tourist hunters.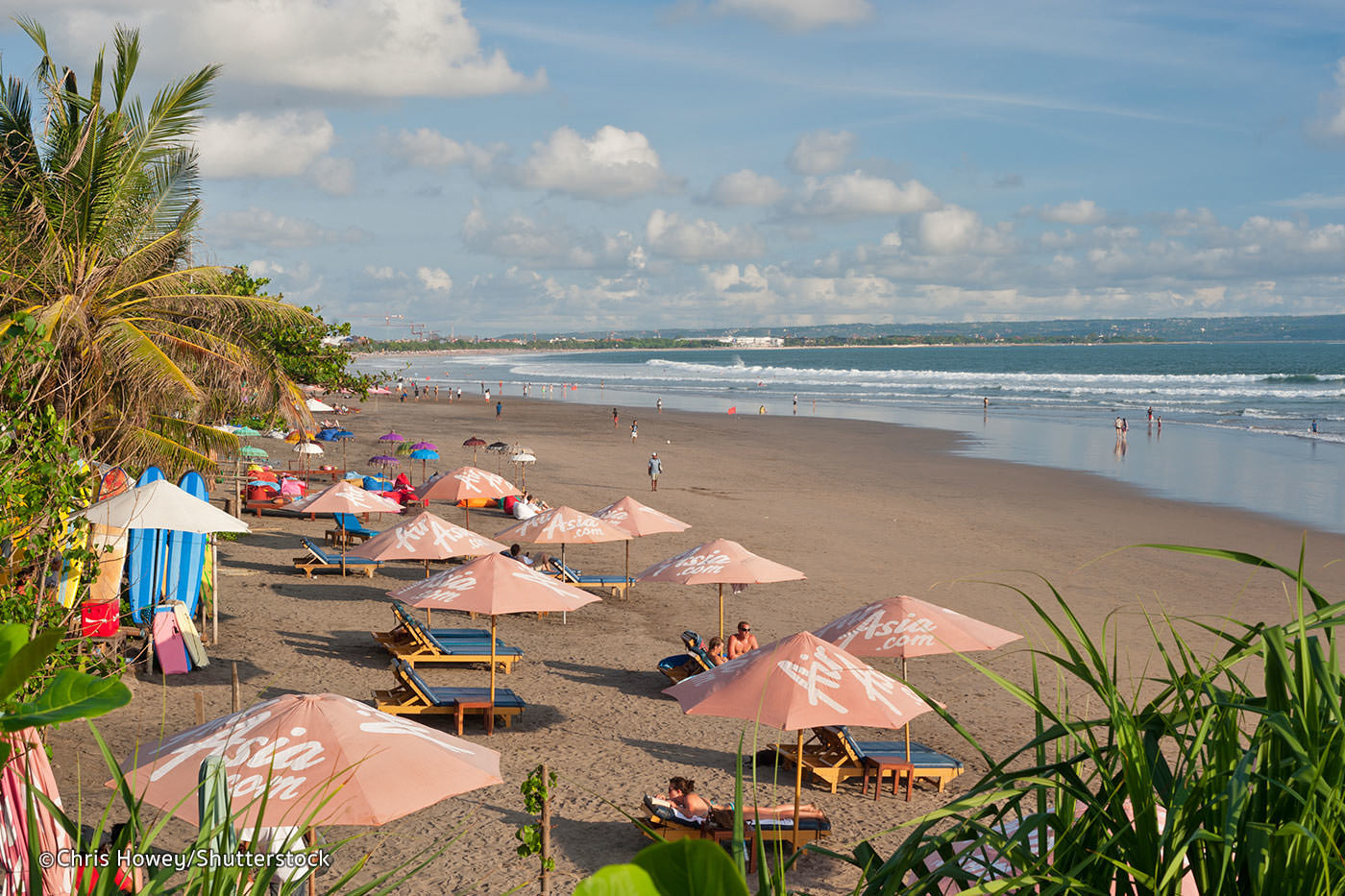 Regardless, a couple of beers and a beach vendor later, we decided to walk up the beach. No sooner after we took our first several steps did we discover our next sitting location. This venue was simply a man with several chairs and dozens of large coconuts. He chopped up the top of two of them and we enjoyed sipping our watermelon sized coconuts as a reward for walking those few steps. We spent about an hour there before we decided to keep on exploring.
We spent the rest of the day exploring and trying out different Indonesian dishes. We ended the night by going to a bar and enjoying many low priced cocktails. It began raining late in the afternoon and stopped in the evening. Enough time for us to get back before it started pouring again. A very successful first day out.
---
Photo gallery
---
---
Content available in other languages
Share your Erasmus Experience in Kuta!
If you know Kuta as native, traveler or as exchange student... share your opinion on Kuta! Rate different characteristics and share your experience.
Add experience →