BA and MBA: how studying business can help your career take off
BA and MBA: how studying business can help your career take off
Do you want to study business but you're not quite sure which degree to take or whether you'll get what you want out of it? Are you not sure what opportunities will be available to you afterwards and wondering what skills you will take into the rest of your life with you? 
Here we've gathered together some information for you about both a BA in Business and an MBA in Business so that you can see the difference between the two and find out more about both how they could help to kick-start your professional career and how studying a degree of this type will increase your employability.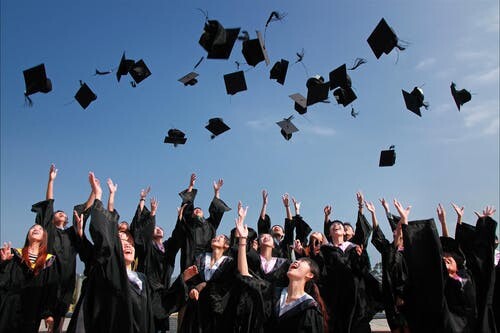 Is a Bachelor's degree in Business what you're looking for?
The first course we will talk about is the BA which is more officially known as a Bachelor of Arts; a full-time course in which you will gather a range of skills from understanding data, to critical analysis and appreciation of ethics. This is the best option if you are just starting out in the world of business and you want to develop the right skill set that you will need to make business a big part of your career in life. This course is desirable to business owners as it is a broad course that provides you with a strong grounding for entry level positions in business areas such as marketing, sales, project management, or business technology to name a few. 
Around 60% of Bachelor graduates go straight into a job after graduation and even though others have to work a little bit harder to get into this specific sector than those who have a Masters for example. However, the skills that you will develop throughout this course will help you push yourself into a new job or boost you further up the ladder at the job you already have. In addition to that, the Honors that you will receive when finishing this course are recognised world-wide, meaning that you are not just limited to one country or one specific area.
Could an MBA be more up your street?
If you've already studied a BA and want to take your knowledge of business one step further or to increase your chances of employability in general, an MBA could be perfect for you. Not only will it be recognised by every employer that you apply to work with, but the entry level into a business could also be higher than that that you go into having only studied a BA. Currently 43 CEO's of the Fortune top 100 companies have an MBA, which gives you an example of the opportunities that follow studying this type of degree and the job positions that it could open you up to. The skills that you gain include confidence, collaboration, and analysis, which are all skills that you will use and develop further throughout the rest of your life; not only in a work environment. The course includes a range of modules and subjects to study which means that you will start to understand more about broader areas such as marketing, management, digital business and human resources (just to name a few). So what's stopping you from taking the leap into a degree of this type? The skills and opportunities are endless!
The best place to study this type of degree...
Now that you know about both types of degree, we're pretty sure you want to know the best place to go and study. What's our suggestion you ask? Dublin!
Not only is Dublin known for being the technical hub of Europe, but it has also undergone serious economic and social development across the last 8 years, making this city the place to be. With the economy growing, both job prospects and quality of living are increasing for all, so you're much more likely to fall into a job over there than you were 10 years ago!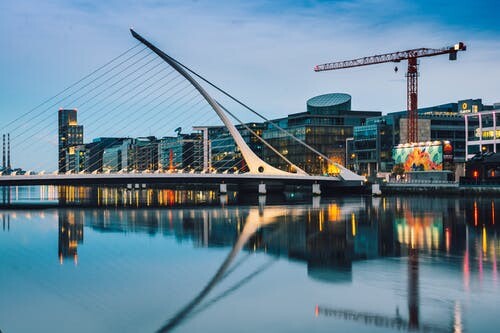 Being the capital city of Ireland, Dublin is popular amongst students of all ages; the diversity and cultural variety of the student community there play just one part in making your experience one that you won't forget for the rest of your life, as meeting new people day in day out not only adds excitement to your journey but also enriches your own mind and your own lifestyle as you learn more from those around you. Overall, whether you love the hustle and bustle of the city or you're more of a countryside person who enjoys nothing more than being out in the fresh air surrounded by greenery, Dublin's got you covered. It has a lively city centre that never sleeps, which is surrounded by small villages such as Meath and Wicklow which are both less than 50 minutes away from Dublin centre. Villages like these ones are scattered throughout the traditional Irish countryside which makes you feel like you're as free as a bird and nowhere near the busy city. What more could you ask for?
Studying at IBAT College, Dublin
IBAT College is located right in the heart of Dublin, making it the ideal location for you to study when it comes to getting to know the city, because let's be honest… you're not only going there to study! You will be in the same area as all of the bars and clubs, next to the main shopping strip, and only a 5 minute walk away from the River Liffey; it's perfect!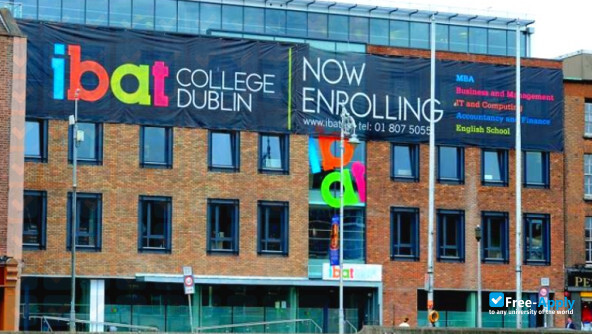 The specialised subjects at IBAT are Business, IT, Sports, Tourism and English Language, which means that this College is the perfect place to study your BA or MBA in Business. They also have a very popular foreign exchange student programme which brings in students from all over the world year by year, which will enable you to meet many different types of people during your time there. In fact, their student base is made up of over 40 different nationalities, making it one of the most diverse universities in the UK. 
Possibly the biggest selling point though for IBAT College, has to be the opportunities that will be presented to you there. The teaching methods they have there vary in a way that they guide, support and mentor their students, as well as teaching in smaller class sizes in order to give students as much attention and assistance as possible. They have connections to over 400 private enterprises, public organisations and NGO's both nationally and internationally meaning that after completing your studies there, the world is your oyster! (The world of business anyway).
So what's stopping you? Sign up now and you won't be disappointed!
---
Photo gallery
---
---
Content available in other languages
Want to have your own Erasmus blog?
If you are experiencing living abroad, you're an avid traveller or want to promote the city where you live... create your own blog and share your adventures!
I want to create my Erasmus blog! →