2 Days city break in the city of Iași part 1: ABOUT THE CITY AND THE ACCOMMODATION
2 Days city break in the city of Iași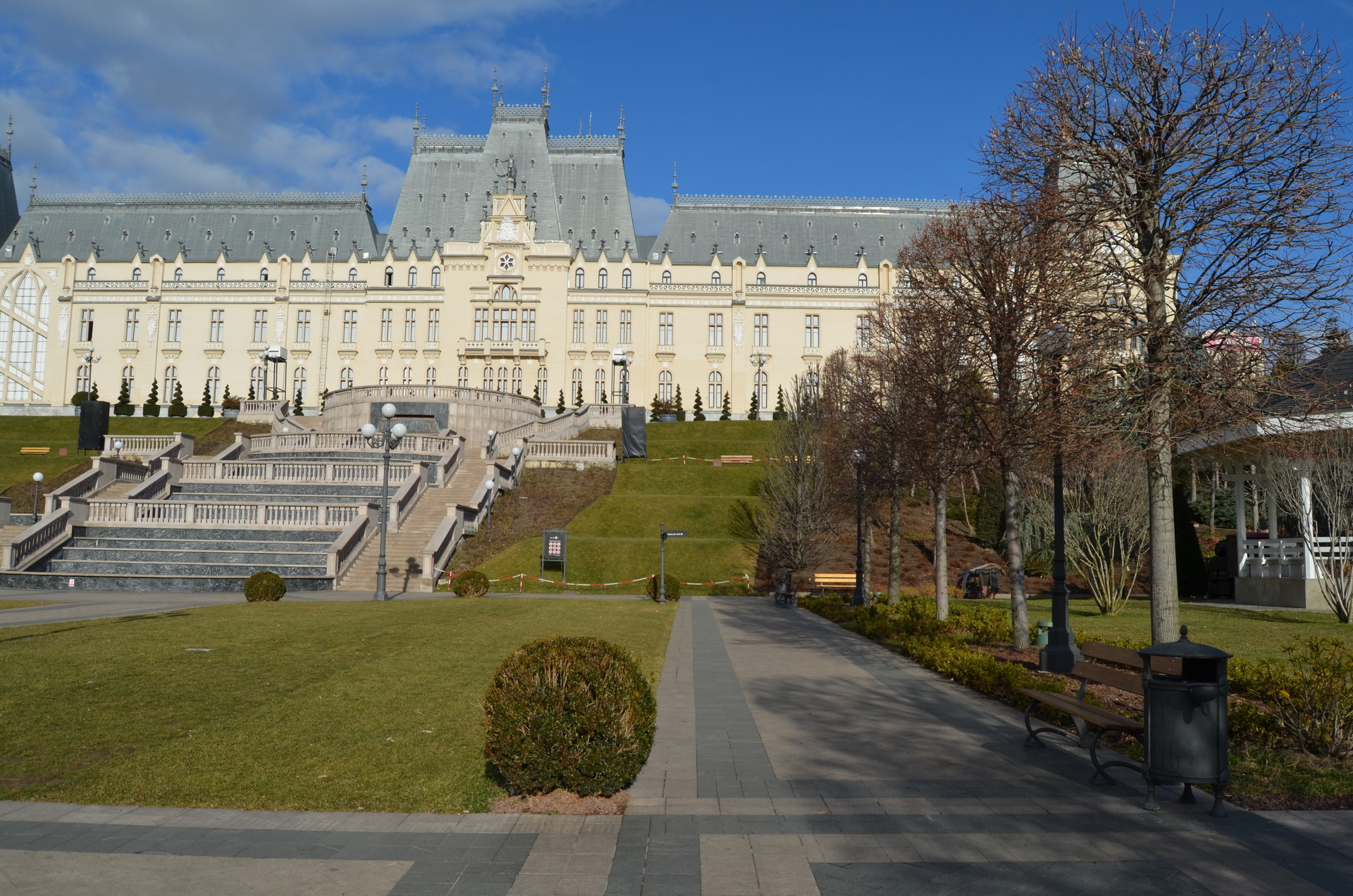 The historical region of Moldova is a part of my country in which I haven't been yet, thus, together with a friend I decide to take maybe a one last advantage of the free trains that are available for students all over Romania and travel up there, more precisely in the city of Iași.
From Bucharest to Iași: how much it costs, how long it takes?
On a Tuesday morning I take an interregio train from Bucharest and start the journey to Iași. If you are not a student, for a one way ticket to Iași, you have to pay an amount of 90 lei, meaning almost 19 euros. To get from the capital city of Romania to Iași by using the train it lasts approximately 6 hours and 30 minutes, the distance between these places being of more than 400 kilometers. Our train departs from Bucharest at 6.25 AM and arrives in the former capital of Moldova at 13.00 PM. Fortunately and unexpectedly the train has no delays.
Why is Iași an important city for Romania?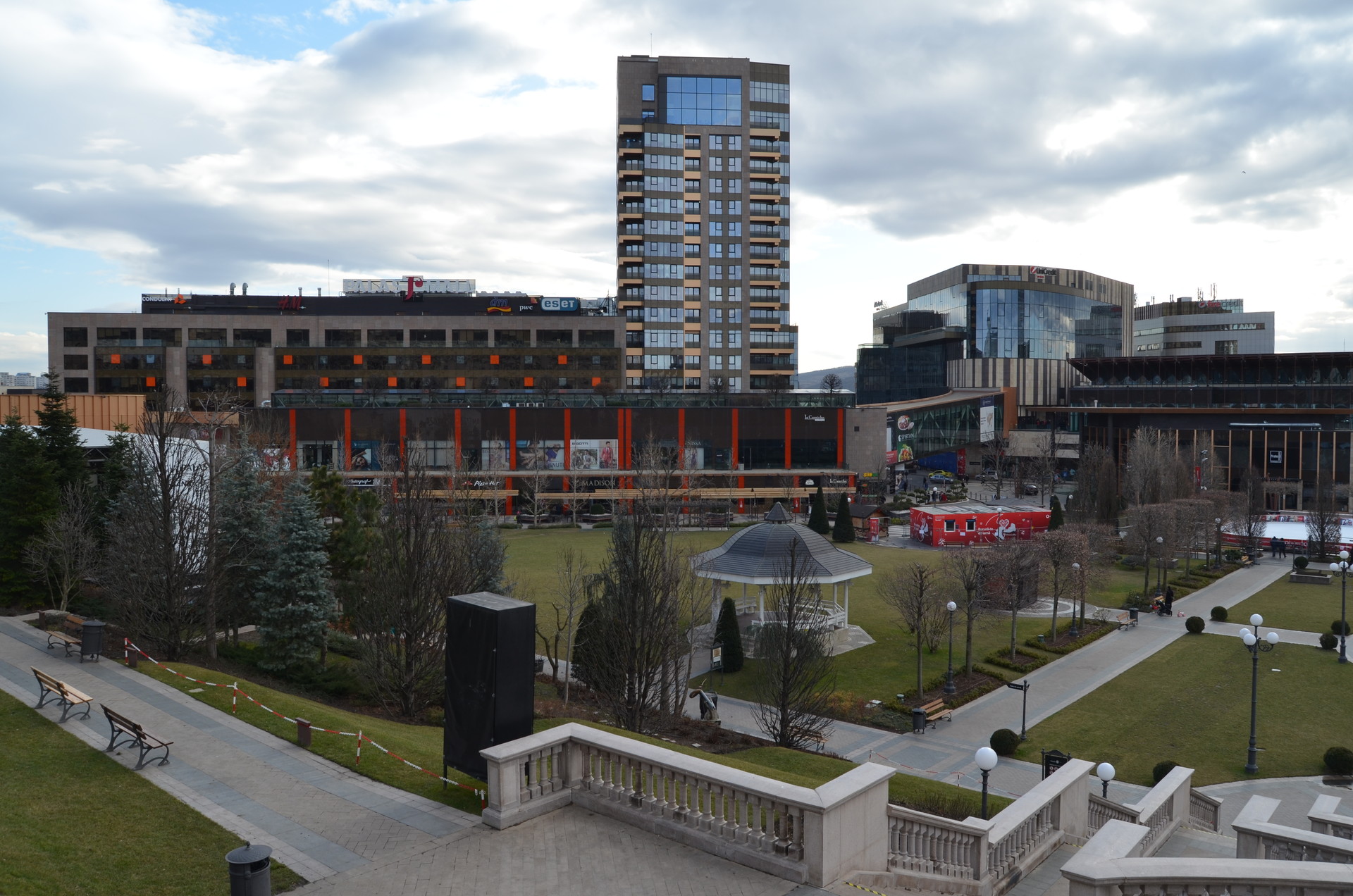 Now let's see why I choose to go to Iași. Well, the city is one of the main and also largest urban areas in Romania, being the second metropolitan regions of the country. Making long history short, back in the days, between the 16th and 19th century, Iași used to be one of two capitals of the United Principalities – as Romania was named during that time – and, even more significantly, at the beginning of the 20th century, Iași became the unique capital of the Kingdom of Romania which was ruled at that time by King Ferdinand I.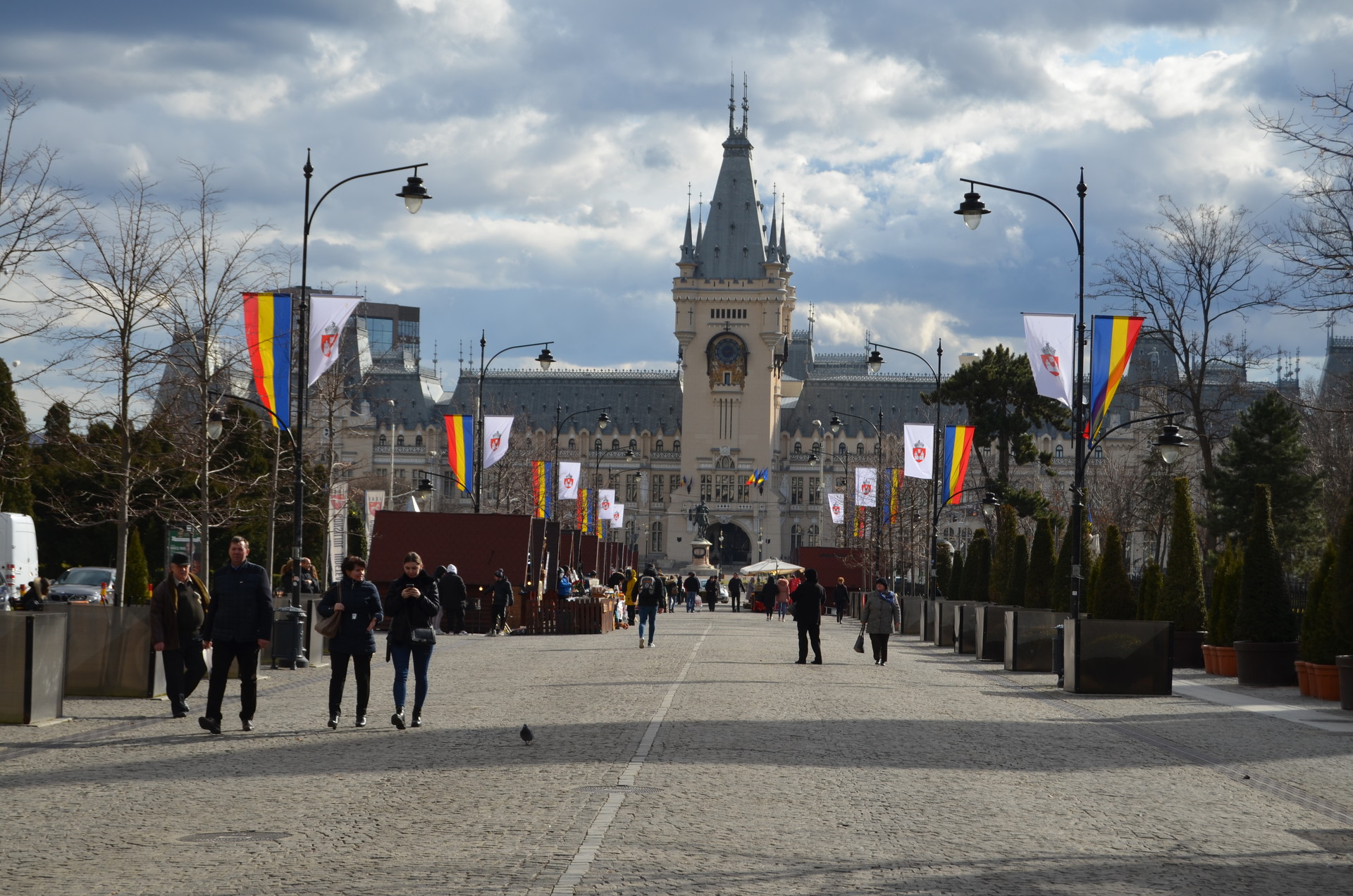 Taking in consideration these aspects, it is pretty clear of course, that Iași has been developing on many levels, including the economical and cultural parts. As an example I mention that many Romanian literature writers who are well known and appreciated throughout the country lived or created in Iași, among them I remember of Mihai Eminescu, Mihail Sadoveanu, Ioan Slavici, Ion Creangă – whose museum house I will also visit during my trip.
Travelling as an Erasmus student to these north eastern parts of the country
If you are an exchange student in Bucharest and want to get to know more of Romania, than Iași could be an interesting and attractive short travel destination and, because is positioned in the Eastern regions at a few kilometers of the border with the Republic of Moldova while you are planning your trip you can also add on the list the capital city of Chișinău.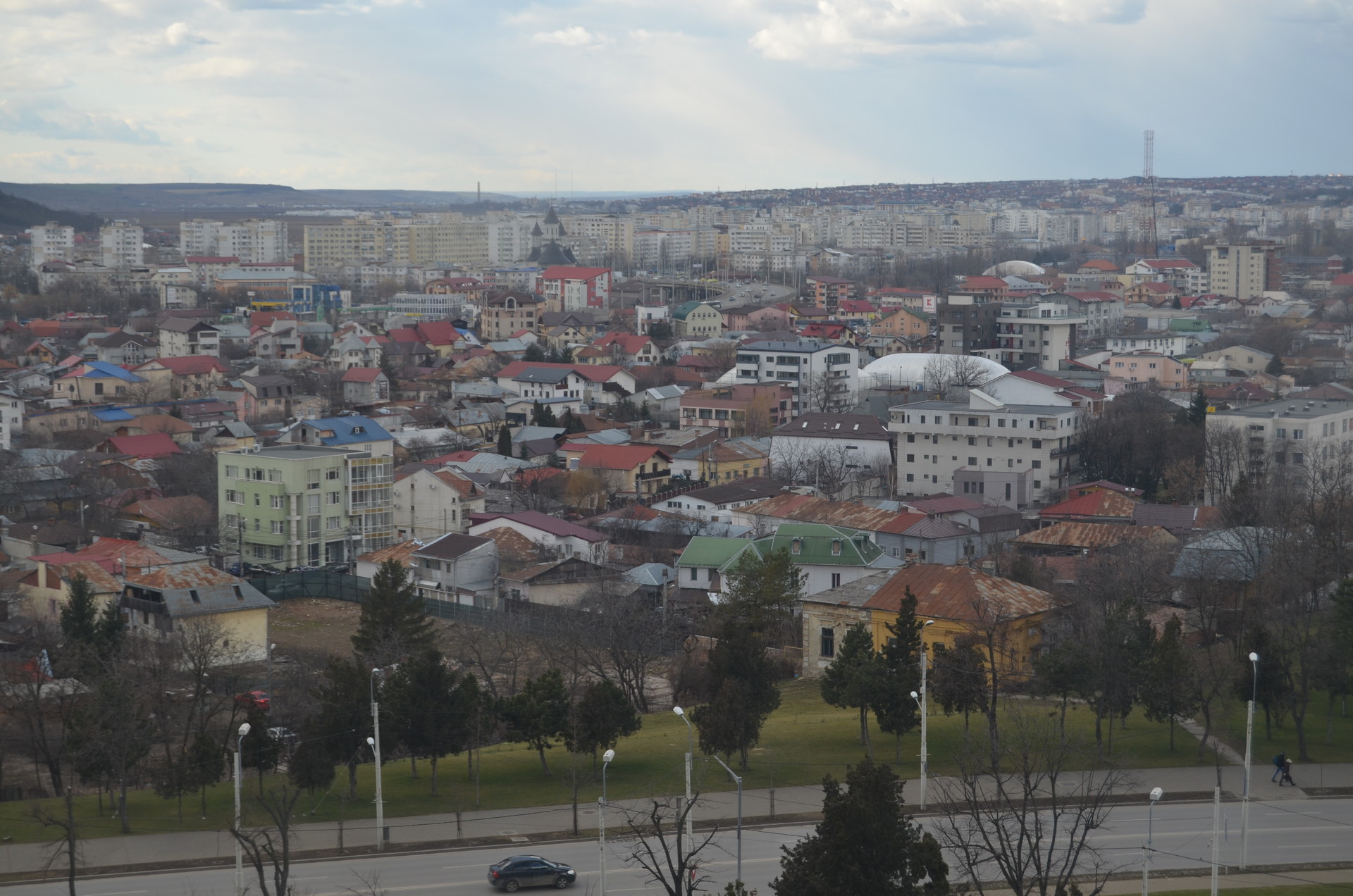 Otherwise if you prefer to remain in the area, than another important city that is waiting to be visited is Suceava which is one of the oldest human settlements of the country, having a special cultural and historical importance and being place in the beautiful region of Bucovina.
Arriving in Iași: the train station and having problems with the accommodation
At noon time I arrive in Iași in the railway station which, by the way, looks very clean and with a beautiful architecture in a Venetian Gothic style like, being built at the end of the 19th century and considered as a historical monument as well. From the train station I go directly to the accommodation that my friend and I have booked via Booking.
Actually, we encounter a problem in this phase because the place we were supposed to stay at had been somehow damaged and even if its owner announced the situation to Booking asking for a re-location, we weren't informed about it nor relocated to a different location, so we spend some time on the street trying to solve the problem and get a place to stay. Finally, Booking finds a new accommodation to us and we go there first to leave the heavy backpacks and just take a quick rest.
Where I stay in Iași: how much it costs and the facilities
The place my friend and I stay at is called "Rivera Apartments-Palas", a modern apartment located near the city center of Iași, more exactly closer to Palas Mall and The Palace of Culture - which is the main and most important tourist attraction in the city.
We enjoy the apartment because for the two of us it has a very large open space, including a dining area with a well-equipped kitchen, a bedroom with a king sized bed, a bathroom with a bathtub and a terrace from where we could see a wide panorama over the city of Iași.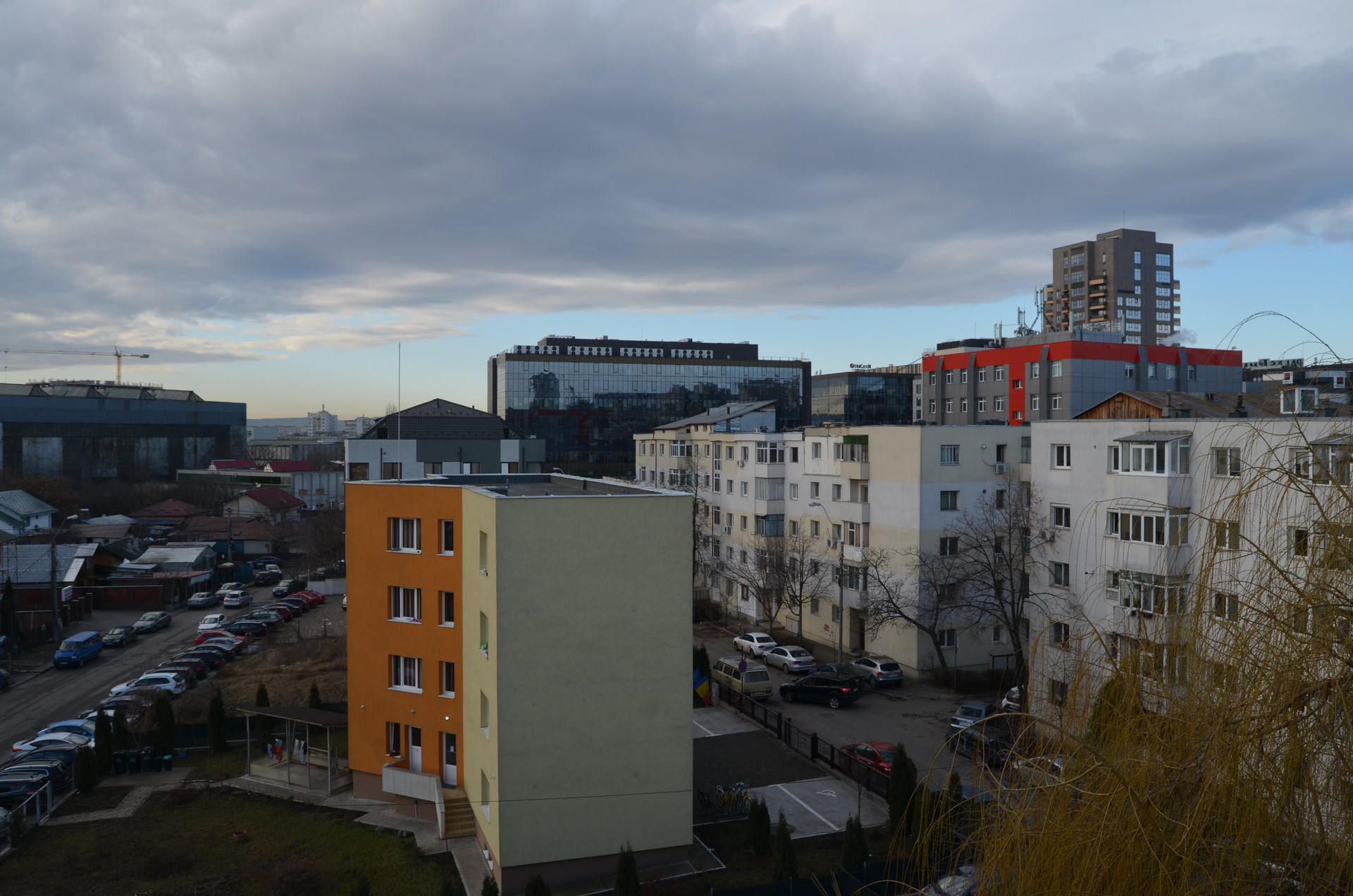 The place is nice and clean, offering all of the facilities that you might need on a city break and is perfect for 3 or even 4 persons.
How much costs the accommodation in Iași?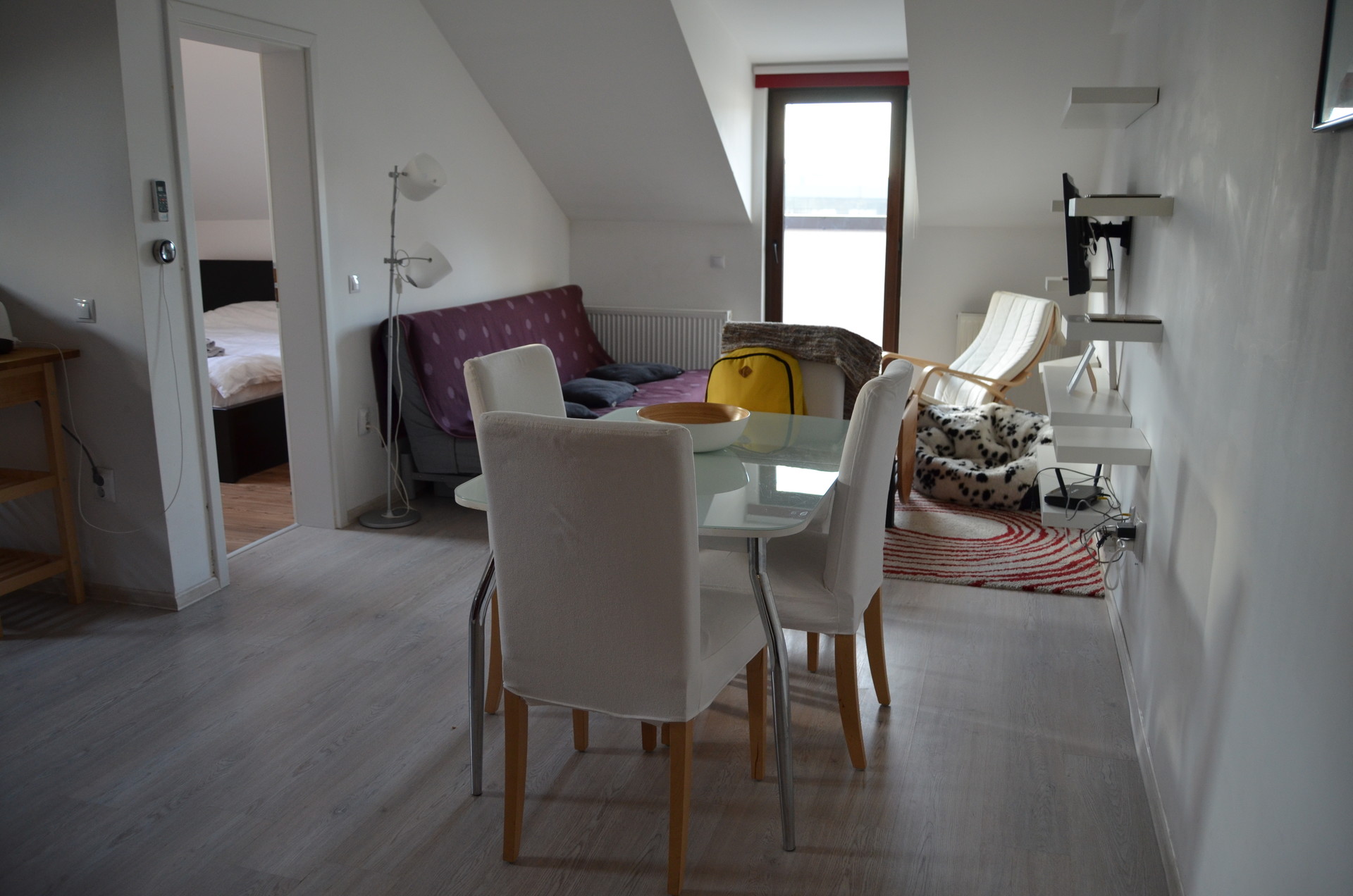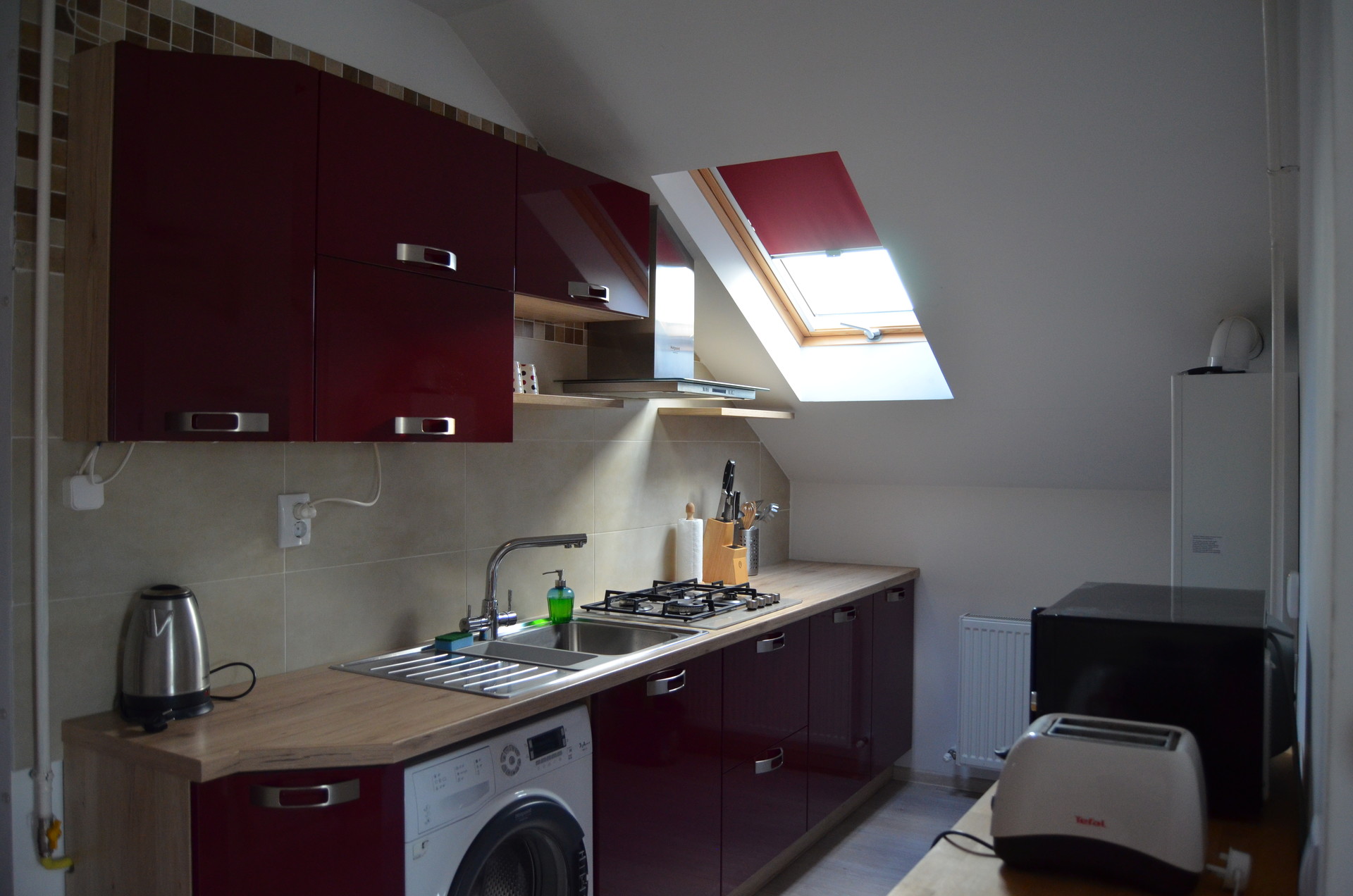 The total cost for a one night stay is 160 lei, meaning 33 euros, let's say a reasonable price for what is offering: a good placement near the city center and the needed facilities, plus fast unlimited wifi. Although, the apartment is situated in a central area, we are not having problems with strong noises or hearing the traffic, so the location is rather quiet. Sometime we hear the neighbor's dogs barking, but that thing is not happening at night time.
---
This content has been entered in the Erasmus Travellers Competition and have earned 542 points.
4830 chars (483 points)
3 views (9 points)
8 photos (50 points)
This competition was made possible by: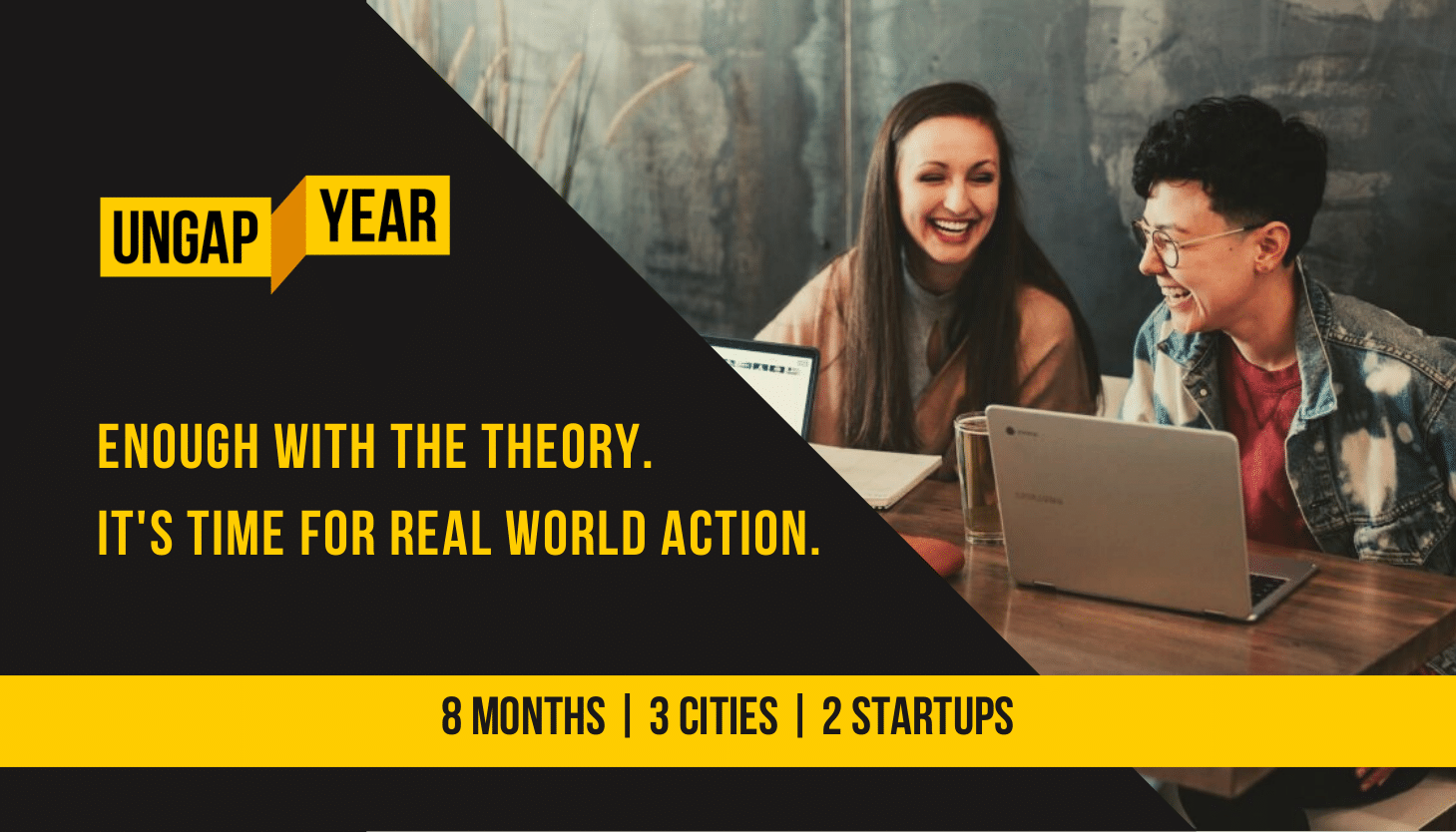 ---
Photo gallery
---
Want to have your own Erasmus blog?
If you are experiencing living abroad, you're an avid traveller or want to promote the city where you live... create your own blog and share your adventures!
I want to create my Erasmus blog! →