How to: Groningen
You stumbled upon this blog page because somehow you heard of this place in the North of Netherlands called Groningen. I for one, found out about this student city because I got to study there for six months. It is a student city quite literally, you'll bump into someone attending University every step of your way. So here are the a few basic things you need to know about Groningen:
Lots of Bikes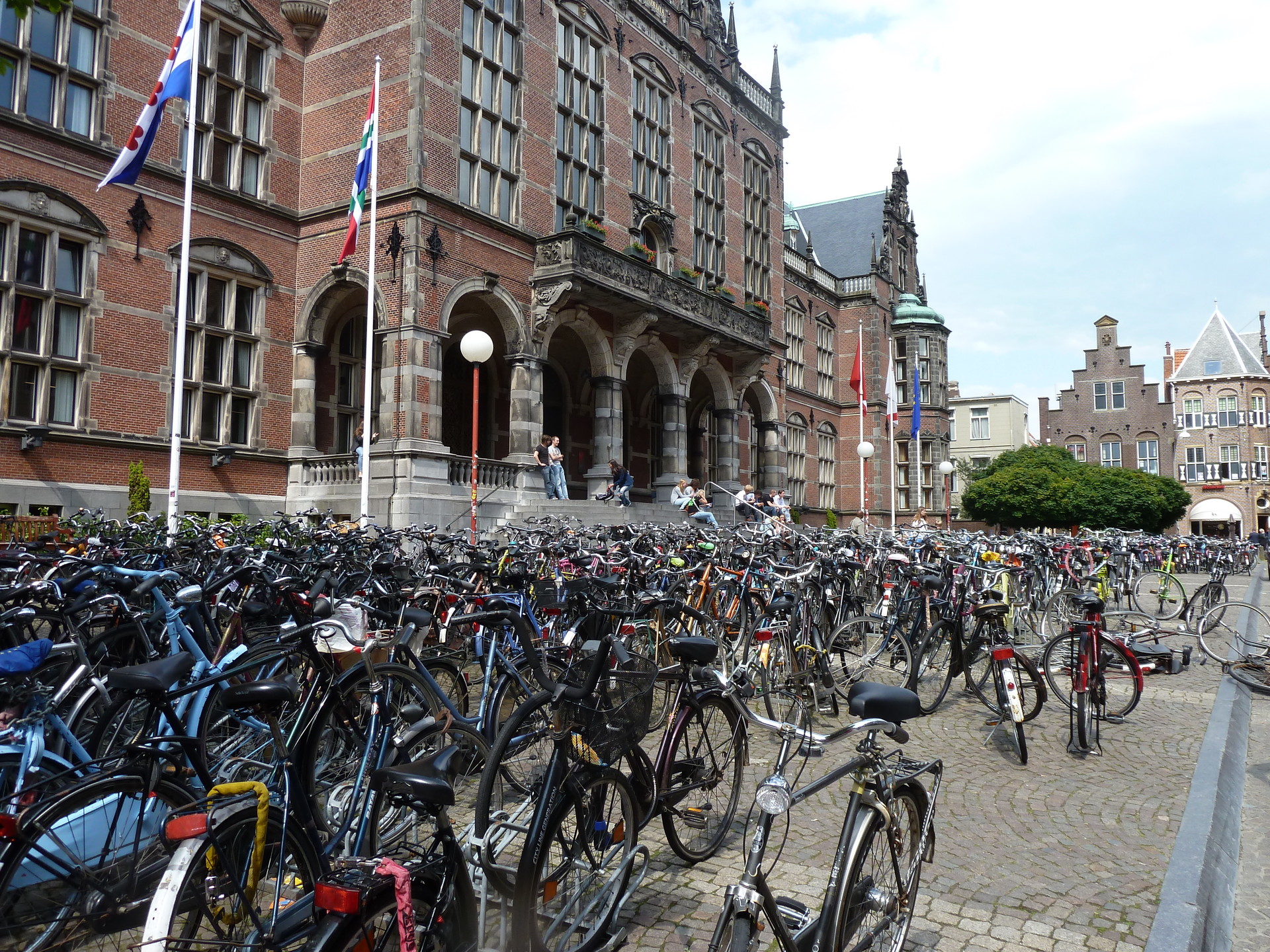 Groningen is known to be a city full of bikes. This is because it is a bike friendly city. Cars cannot pass through the city, they need to go around the city and therefore a voyage of 5 minutes will take double the time. Cycling around is comfortable, lots of places to find your bike. Everywhere is a practically a parking spot, lamppost, stair railing, you name it. Just always lock your bike properly and be aware that there are a lot of bikes being stolen constantly. Use two locks if need be, I know I did. These people are better known as junkies.
You'll find bike rentals or places to fix your bike in nearly every part of the city and occasionally you would also find someone cycling about with all the tools necessary to fix your bike. Get a bag at the back of your bike, or a basket at the front of your bike to hold your beers on King's Day. You'll be a true Dutchie.
Important Note: learn how to indicate properly and you'll be good to go. Also drive safely, please don't drink and drive
Places you need to be familiar with
You'll find this a lot in place listings. I was so confused when I saw these places, it was when I arrived I realized what these places were.
This is Grote Markt: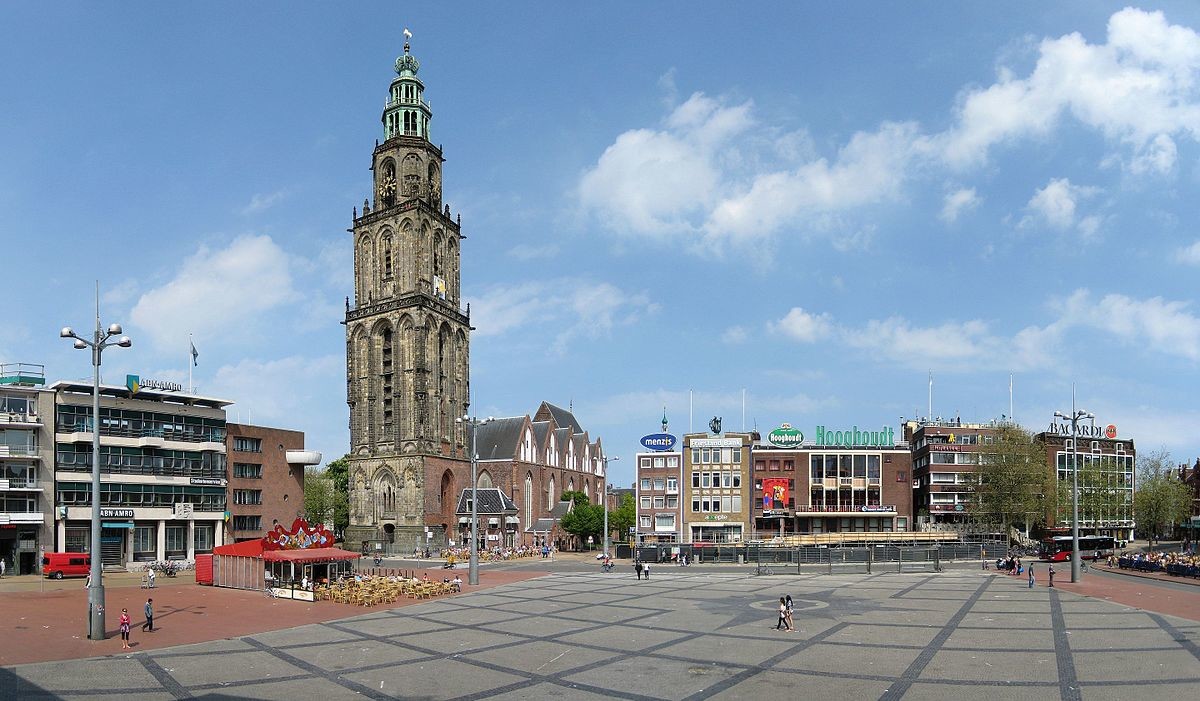 Here you'll find the Martini Toren and Drie Gezusters (the Three Sisters bar). Usually the meeting place for a lot of events. It's approximately 3 minutes away from Academy Building (Rijksuniversiteit Groningen).
This is VisMarkt: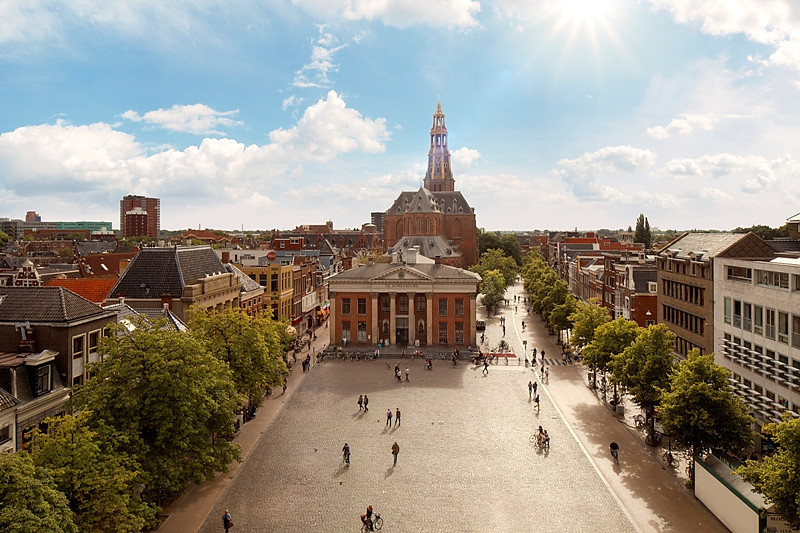 The smell of fish reeks here, especially on Tuesday and Fridays. But you will find fresh vegetables and bread here. Much better than what you find in the supermarket. Also there a lot of shops around, my favourite being H&M.
Visit the places. Explore
There are so many nice places to visit around Groningen, it would be sad if you had to miss out on the beautiful sceneries that you will find in the charming yet small city. Only 30 minutes away from Grote Markt (I can reference as now you know), you will end up in some serene places perfect to get some zen moments.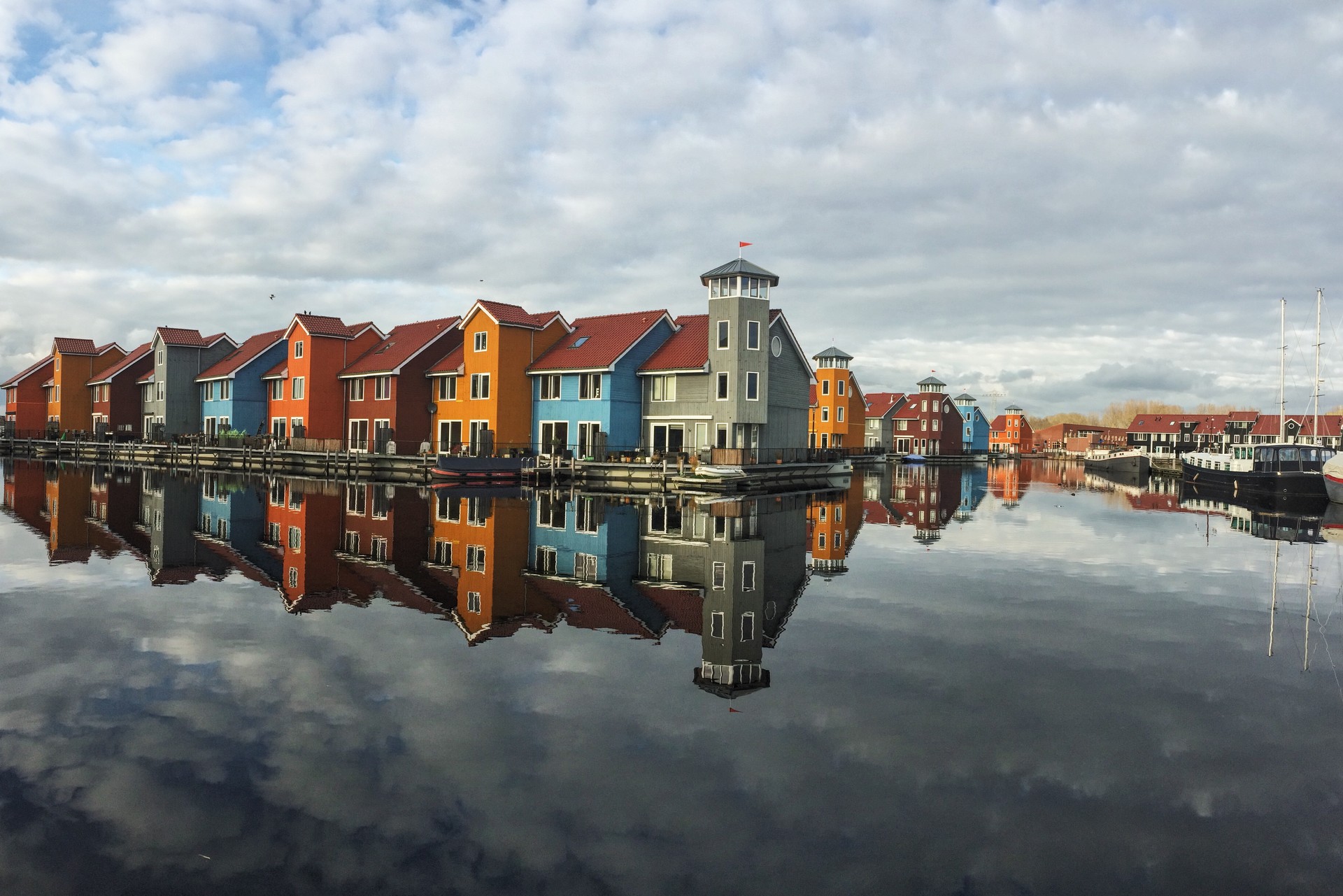 Reitdiephaven

Paterswalder
Silence
At any time of day be it 8AM, 2PM, 11PM and 4AM you will find silence all around you. The locals like their silence and will complain at the sound of any noise. Keep the music down during house parties and forget about jamming on the terrace at 9PM, you'll get some old Dutch guy shouting at you in Dutch, to what I presume goes something like 'Keep it down'. Sometimes I realize how obnoxiously loud we might have been.
What to do in the evening
That's pretty much it. Buy beer, it's reasonably priced and good. There are a lot of good Northern beers, my favourites being La Chouffe, Leffe Blond, Paulaner (despite it being from Munich). Stay away from Heineken. Try something new.
If you want to go to some nice bars, visit Peperstraat. Personally, I liked Sunny Beach – they had good cocktails, I believe €4 for two cocktails. Not quite sure but it was a great place to party and drink something other than beer.
Tip: buy them from the supermarket – specifically Albert Heijn. It's cheaper than in bars. In spring, if the weather is warm enough, go to Noorderplantsoen and sip it with your friends next to the lake with some Hummus from Aldi and baby carrots.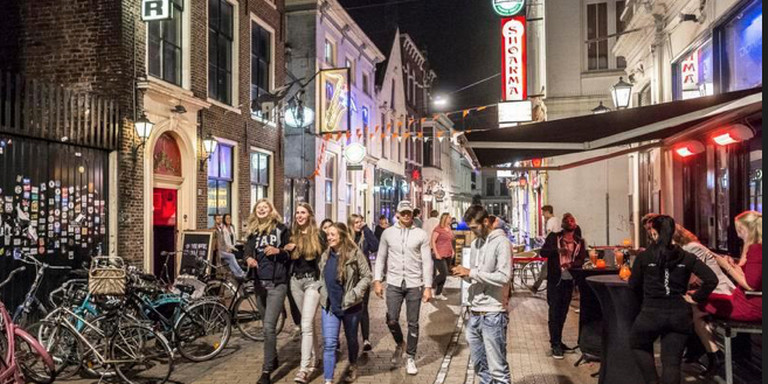 Also, the smell of weed is very much present when you pass in front of Coffee Shops. There is one, on the way to the University if you are cycling from the North. If you're interested, try weed or else take a brownie. Just keep it in the Netherlands, don't take it out. Really don't get in trouble over a few grams.
Groningen is safe
Well not just Groningen, the Netherlands in general is very safe. You can realize this as soon as you set foot. I, as a girl, never felt unsafe even when I was cycling back home alone in the early hours of the morning. A lot of prisons are in fact being closed down as the crime rate is so low. I mean, the biggest crime that might happen in Groningen are the amount of bikes that are stolen. So yeah.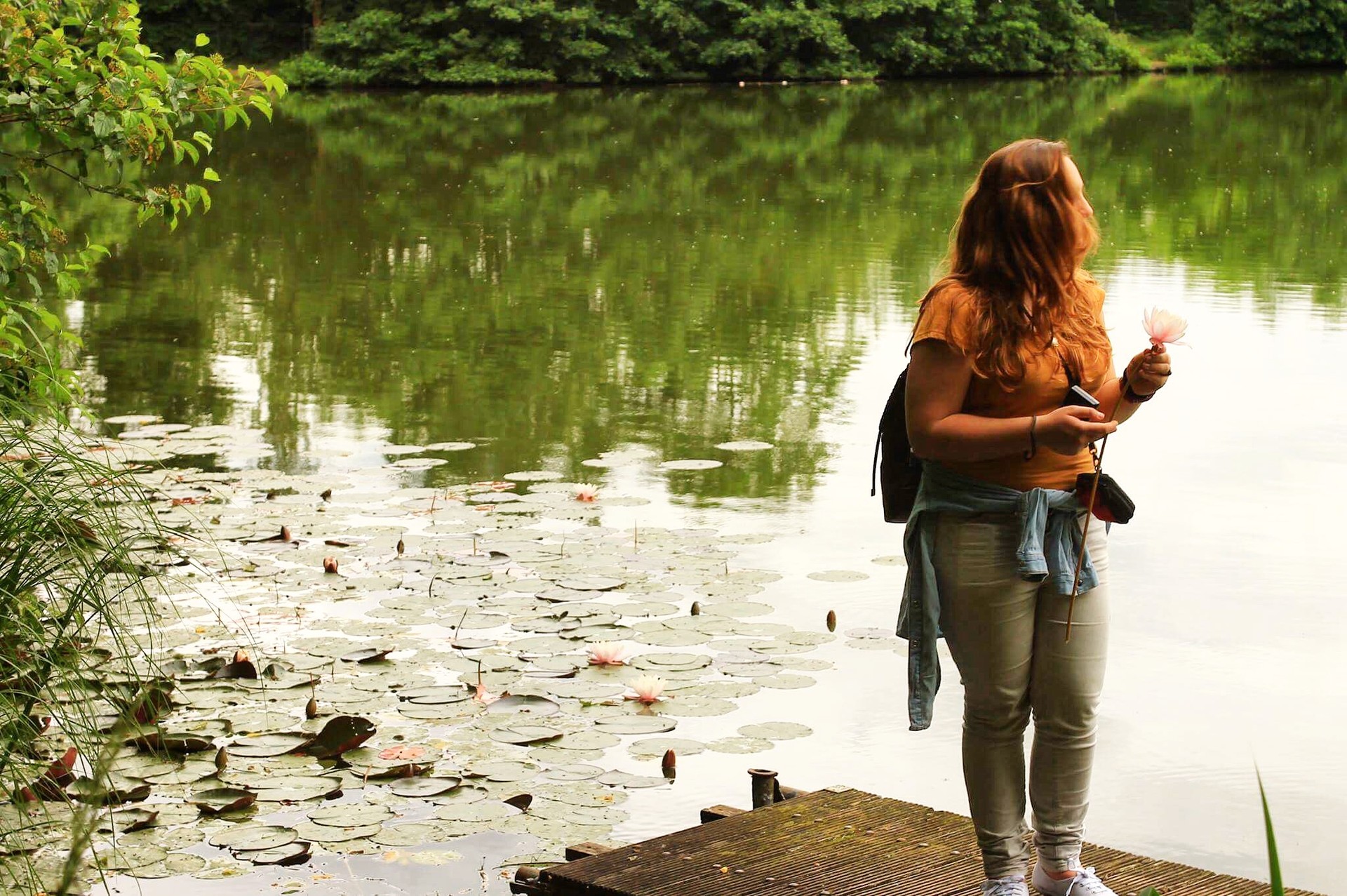 I hope this will help you a bit more and give you more insight of what to expect when you get to Groningen. Leave a comment below and let me know what else you think is important in Groningen.
Travel safe and enjoy your time. It was the best time of my life as I met the greatest people. Groningen is great but the people you meet are what make it beautiful, so go out and meet people. Everyone is friendly and wants to make friends.
---
Photo gallery
---
---
Content available in other languages
Want to have your own Erasmus blog?
If you are experiencing living abroad, you're an avid traveller or want to promote the city where you live... create your own blog and share your adventures!
I want to create my Erasmus blog! →