Going from Budapest to Debrecen
Going from Budapest to Debrecen
Ever since I moved here, I hadn't gotten the chance to travel in Hungary much. The thing is, every time I got the chance I decided to make use of the cheap tickets and the EU free movement to travel around Europe, even if it was for a weekend I would just go to a different country. I'm sure you all understand!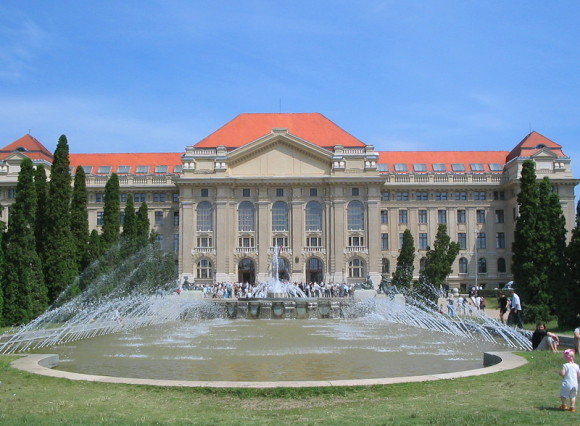 (University of Debrecen)
Anyways so until a week ago I hadn't even been outside of budapest and then last week I took a day trip to Szentendre. I wrote an entire article on Szentendre and what's there to do so you can check that out here.
That being said, this is would be my actual first trip outside of Budapest and it started out like this; I have a really close and old friend that is living and studying in Debrecen. She came to visit me back in July and I promised that I would visit her in Debrecen before the summer ends. So this is me, keeping my promise. She texted me last week to let me know that she was free this entire week, I decided to grasp the opportunity and I told her I'm in.
Now I don't know much about Debrecen, in fact I only know that it has one of the other Medical universities of Hungary and a lot of acquaintances study there. that's about it, I don't know any other thing.
So this is going to be an interesting trip, to say the least. I'll be sure to write lots of different pieces on my trip and what's there to do. But first let's figure out how you guys can get there.
I'm going to talk about the two best and the most convenient options. The two options would be going by train and taking an OscarNo they aren't going to give you an award for traveling to Debrecen (please laugh at my lame jokes). Well actually it's Oszkar since it's in Hungarian and I'll attach the website here for future reference.
I'm currently on the train myself; it's loud and slightly hot. But let's dig right into it. So I used this website.
It's the official website for the railway company that offers inter country and sometimes cross country trains. I used the website to book and pay for my ticket. it was very smooth and convenient. Now first things first, since I'm a student in Hungary I'm entitled to 50% discount on the railway ticket, I'm not sure if this is valid for all students or students within Hungary; I'll have to sort that out.
There are so many trains per day, literally every half an hour or so and this made it completely reliable. All of the trains are from the Nyugati Train station which is accessible by both tram and metro.
(Nyugati Palyudvar)
If you want to come by Tram, take the 4/6 Tram and get off at the Nyugati Palyudvar station. Keep in mind that if you're using the tram during the summer of 2018, the tram isn't working from Harminc to Oktogon and you'll have to use the tram replacement bus. If you want to take the metro, then take metro line M3 and get off at Nyugati Palyudvar. Just keep in mind that metro line M3 is closed during the weekends and you'll have to find the metro replacement buses.
Have your ticket with you either printed or on your phone and show it when requested to the ticket checkers. They don't really check out your documents but keep it with you just in case.
The trains aren't that new. They don't have air conditioning and they are loud as hell because you have to open the windows to get some fresh air. All this came as a shock to me since I'm not used to trains like this; in both Malaysia and Iran we had a really good railway system and the trains were more than comfortable. Well I'm sure they are better trains but the trains with MAV company are all like this.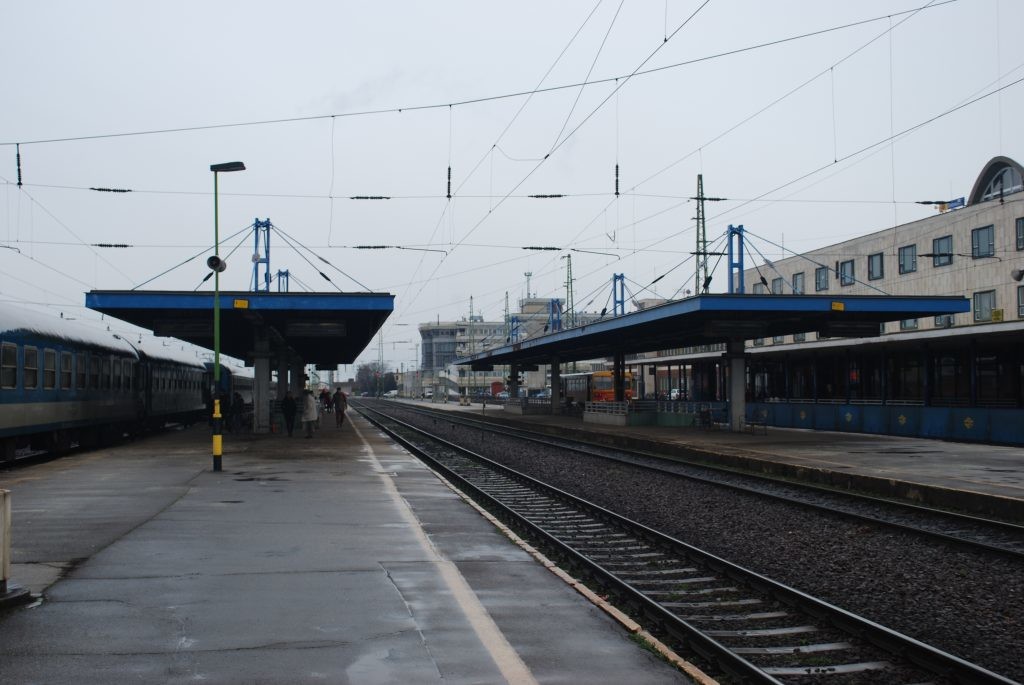 (Debrecen Train station)
I'm not complaining though, since my trip is only about 3 hours and I'll be in Debrecen soon enough. I'll actually be there in an hour exactly and I'm so excited!
I hope that you find this article useful and stay tuned.
UPDATE: The train stopped in the middle of the road for about 30 minutes and we reached the destination with delay. When we stopped outta nowhere, it was really hot inside the train and I was slightly irritated. I'm going to try and get a better train on my way back.
UPDATE 2: on the trains to Debrecen. I'm on my way back now and I got a different type of ticket type this time and I can tell you that it was the best decision that I ever made. I love my exaggeration, if this is the best decision I've ever made then I haven't gotten that far in life. Have I? Anyways I booked my return train ticket on the same website with the same company; however this time I booked the IC ticket type. Which is basically the fastest train and it has first and second class tickets. I got the second class and it's great; first of all the seats are clean and comfortable. The train has AC and it is so comfortable to travel with it. I'm genuinely enjoying my train ride way more than I should. Oh oh and it has USB places so you can charge your phones. It's a really good option for technology addicts like me. I paid only about 2 Euros extra but oh my god it was worth every penny. Anyways this update was just to let you all know that you should definitely book the IC ticket type and thank me later.
But for now let's discover Debrecen together.
Cheers!
---
Photo gallery
---
---
Content available in other languages
Want to have your own Erasmus blog?
If you are experiencing living abroad, you're an avid traveller or want to promote the city where you live... create your own blog and share your adventures!
I want to create my Erasmus blog! →