First day in Debrecen
First day in Debrecen, What's there to do? 
That's what I was thinking of when I got off my train. My mind was racing through all the things I wanted to do.
I reached Debrecen with quite a bit of delay. My train decided to stop in the middle of the road and we reached the destination with 30 mins or so of delay.  When I got off the train my friend was waiting for me. It was more than pleasant to see her again. We got on the tram 2 and went towards the city center which is incidentally where she lives as well. 
At the first sight Debrecen seems like it doesn't have much to offer. It seems like a quiet and secluded town. After going around the city for a bit, I have come to see that isn't the case. 
The transport system is much like Budapest. You need to purchase a single ticket for 330 forints (20 forints less than budapest) and validate it every time you enter the public transport. The trams are much smaller and slower in comparison to Budapest. As we were passing through the city on the tram my friend showed me all the important landmarks. This is the yellow church, this is the centrum, this is the kölcsey center etc etc. They all were in such close proximity to each other. We arrived at her house and after climbing what seemed to be 500 stairs in my head we went inside. She had cooked some delicious Persian food for me and we devoured it. Yes I know you're all jealous of the Persian food I get to eat but well.. 
In the afternoon we were trying to browse through our options and decide what to do. Since we're super healthy and athletic we decided to go for shisha; there was this area which had a bunch of shisha places and we headed towards there. 
There were various shisha bars there: reboss, Medusa and sadaqah
Medusa address: Piac Street, number 41
We chose Medusa because it had an outside space that we could sit in, it was crowded as hell and there was no space to sit. We had to wait for a bit so they could set something up for us in the yard; but then a group of people told the servers that they were leaving and so they gave their space to us. Since it was a shisha bar, they only had drinks and shishas. The drink menu was diverse; they had all sorts of alcoholic drinks such as vodka, beers, wine etc etc.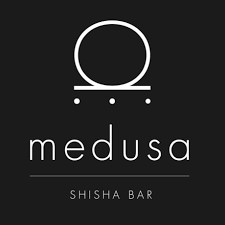 (Photo taken from: facebook.com)
The shisha menu was also diverse. It had various different shisha flavors and you could mix them up as you like. The shisha price was 2000 Forints and I can tell you that I was a really high quality shisha. We were smoking it for about 2 hours straight and it did not burn at all. The staffs constantly came and changed the coal for us even without us asking. The shisha was smooth, it didn't burn your throat but it still gave you the dizziness and light weighted ness. I really enjoyed it.
Apart from that we didn't order any alcoholic drinks and ordered soft drinks instead. The cool thing about here was that they didn't double the price of the soft drinks. I ordered a mojito soft drink by the brand Kinely which was so good by the way and my friend ordered a coca cola.
We sat there enjoying the summer weather knowing it's not going to last much longer and poured our hearts out. It was a nice catching up session so much that we absolutely lost track of time.
It was around 11 that we decided to leave since we wanted to grab a bite before heading home. We wanted to grab some burgers and the place was only open until 12 am so we headed towards there. Given how close everything is to each other in Debrecen we walked for 2-3 minutes and got to the burger place. I hadn't checked out the place beforehand but I would find out later on that it has many positive and raving reviews online.
The name of the place was Buri Buri and I'll attach the address below:
Debrecen, Simonffy u. 11, 4025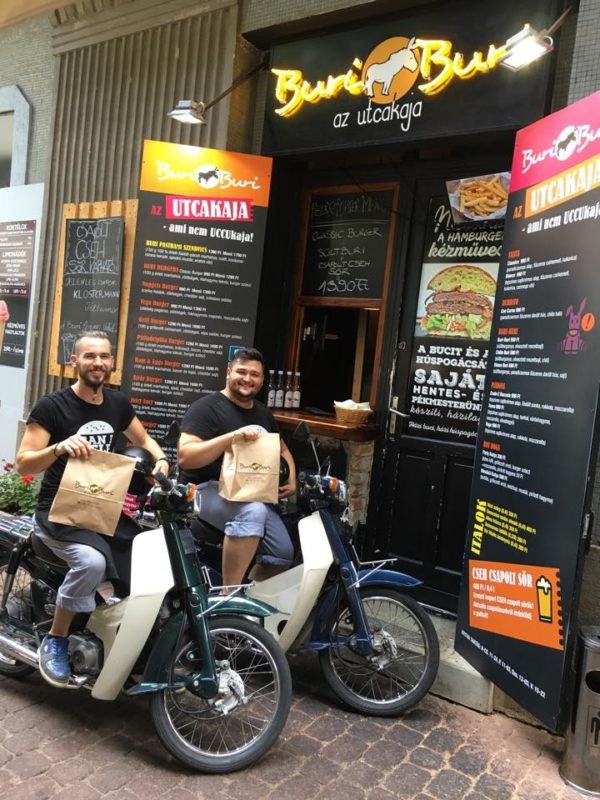 (Photo taken from: http://street-food.hu)
The burger joint was a small and homey typa of place. It had a small outdoor space where we could sit and they were cooking the burgers in a stall type of place.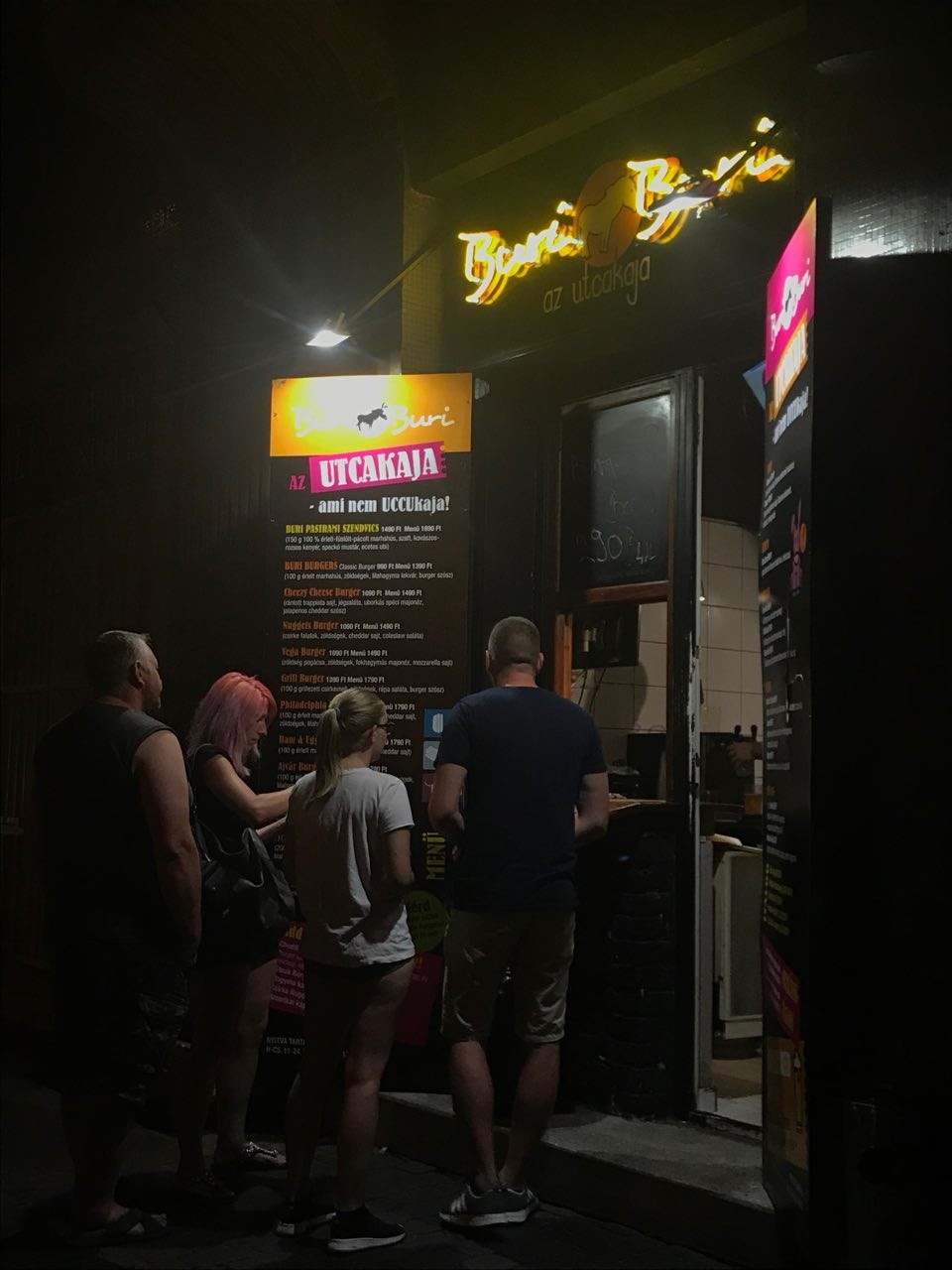 The burger prices were just. They were ranging from 1300 to 2000 Forints. You had the option of ordering a la carte or the menu option. The burgers were 100 or 200 grams of meat and so they were medium sized. Of course I got full with it but I'm sure if you're used to eating huge burgers, one wouldn't suffice. We ordered the menu option at 300 forints extra; it came with fries and a soft drink.
They brought our food really fast and I don't remember the rest. We may have devoured it; we may have inhaled our food I don't know. I just know that it disappeared before our very own eyes. I would say that the burger was of high quality and it was certainly above average. I do think however that the beef patty could be juicier and softer. Everything else seemed fine to me.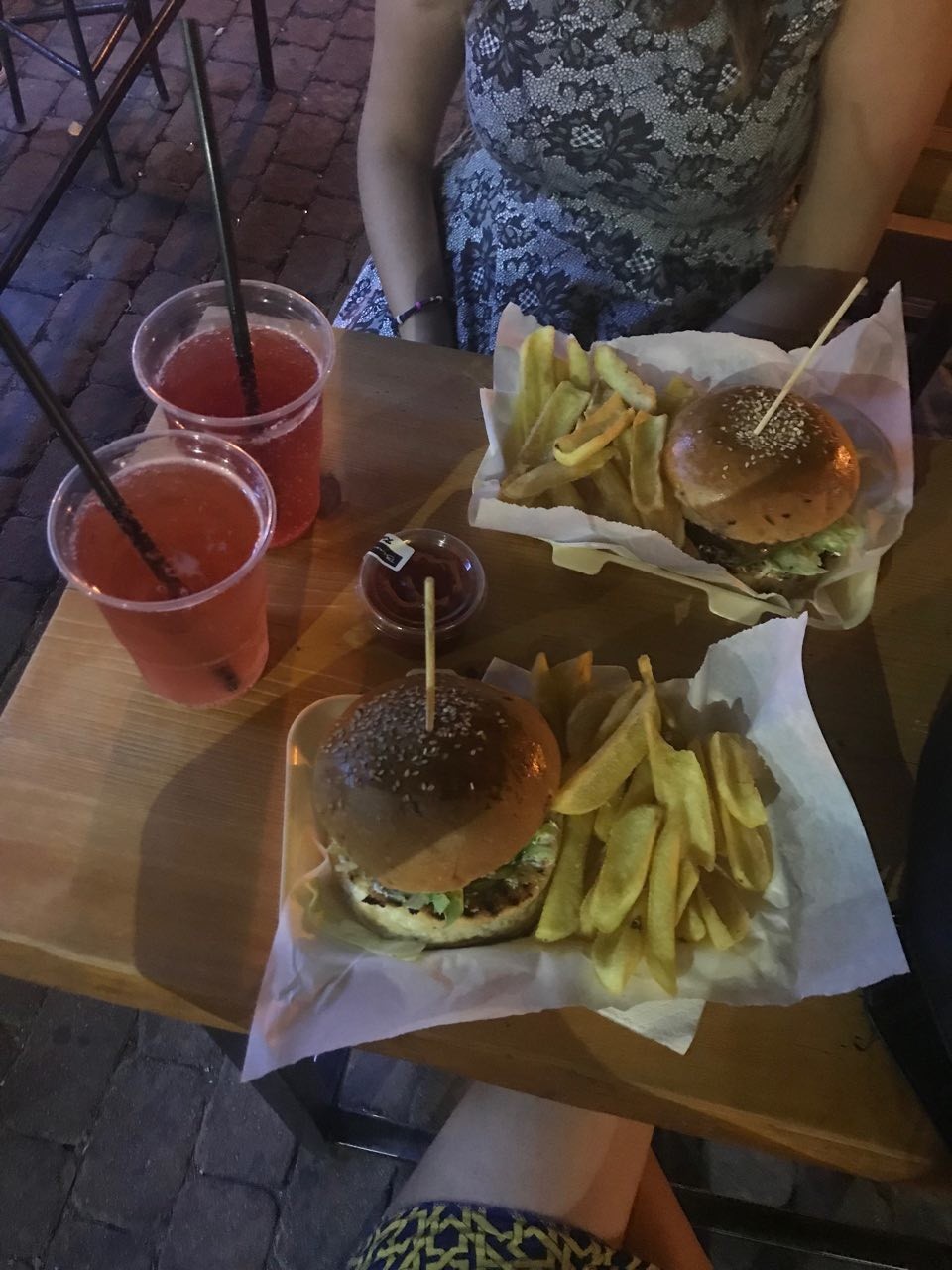 (Our burgers)
I would recommend this place if you're craving some burgers.
I hope you enjoy this article and stay tuned for my next few days in Debrecen.
---
Photo gallery
---
Want to have your own Erasmus blog?
If you are experiencing living abroad, you're an avid traveller or want to promote the city where you live... create your own blog and share your adventures!
I want to create my Erasmus blog! →