Ignacio's Experience in Concepción, Chile
Architecture and landscape

8 / 10 points

Entertainment

8 / 10 points

Culture and customs

4 / 10 points

Transport

6 / 10 points

Gastronomy

10 / 10 points

Prices

8 / 10 points

Party

10 / 10 points

Weather

6 / 10 points
---
What attracted you to living in Concepción? Do you recommend it? What is it like?
Concepción is a city that has few quiet places. Rent prices for a flat are around $200. 000 CLP (Pesos Chilenos) a month. With regards to safety, you have to be careful in the places you walk around, but, in general, the city is safe. It's quite easy to get around and there is transport to practically every place in the country (transport is cheap). It's very close to the sea (20 minutes) and an hour and a half from the Southern Andes mountain range. There are shopping centres and it has cheap supermarkets in every neighbourhood.
What is student life like in Concepción?
Concepción is characterised as being a university city, as it is home to 15 different institutions, which means that there is a lot of interaction between students from different areas and from a variety of universities. Many of the universities in Concepción are very distinguished on a national level:
Universidad de Concepción
Universidad de Desarrollo
Universidad Católica de la Santísima Concepción
and, Universidad de Bío-Bío.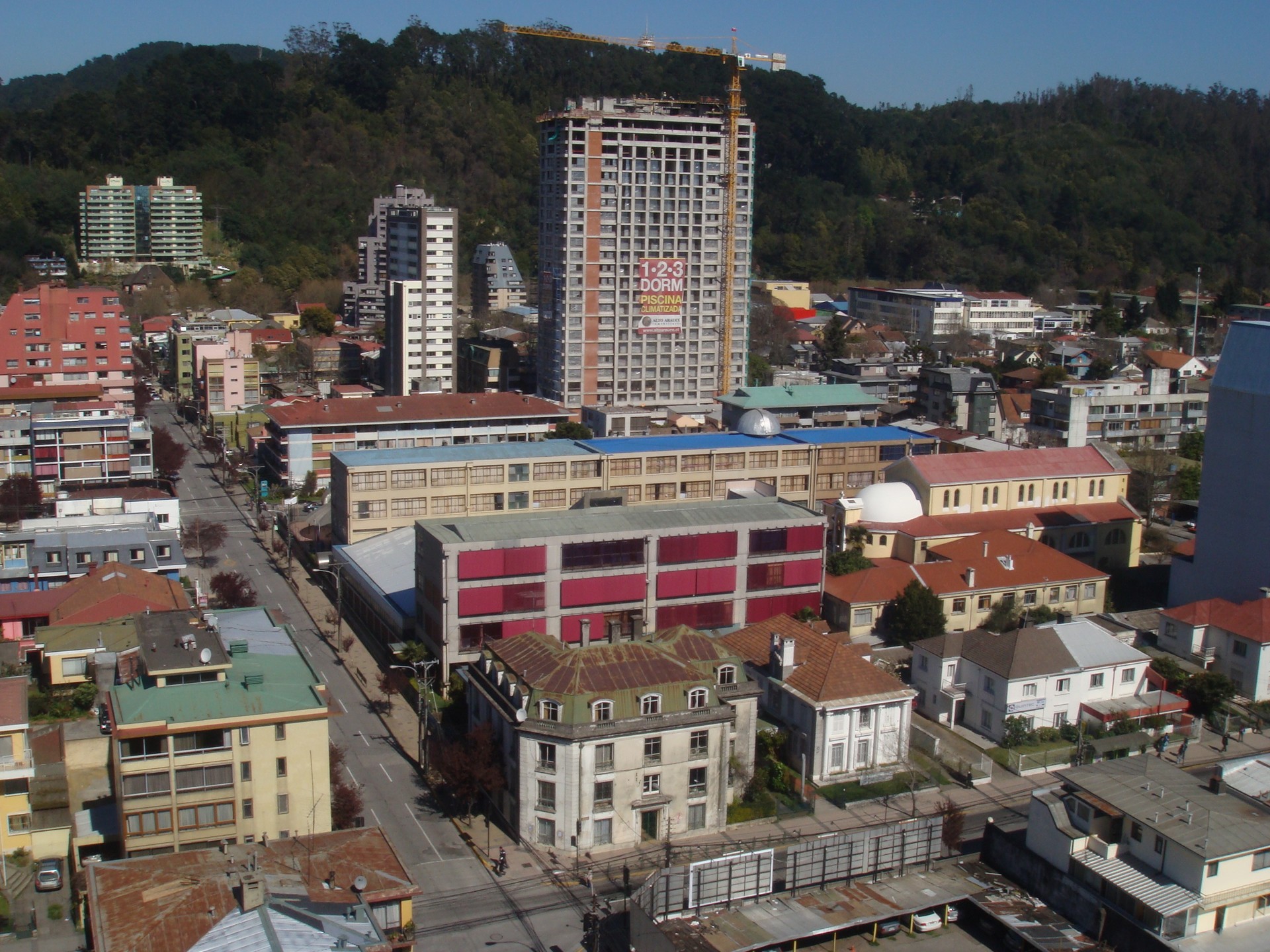 How much does it cost to live in Concepción?
Concepción is a quite a cheap city in terms of living costs, as there are countless wholesale supermarkets that you can go to if you are on a lower budget, and there are loads of places where you can eat really good food for low prices with a good atmosphere (in Plaza Perú, for example). What could be the most expensive thing is accommodation. For buying alcohol, the cheapest place is Kamadi. I couldn't put an exact price on how much it costs to live in Concepción, but I think that around $500. 000 CLP a month would be enough, taking the costs of accommodation, food, nightlife and other expenses into account.
Was it difficult to find accommodation in Concepción? Can you give any advice?
Being a university city, and consequently being home to countless students, it's quite difficult to find accommodation in Concepción - particularly if you leave it until the last minute. However, there are some buildings that rent out apartments in the city centre. My advice, though, is to search in the nearby neighbourhoods, just outside the central zone, as it's quite a bit cheaper and transport to the city centre will only take around 20-25 minutes (in rush hour, adjust the estimates to 30-35 minutes). The neighbourhoods that I recommend most for their location and safety are:
San Pedro de la Paz
Chiguayante
and, Collao (the Universidad de Bío-Bío is located here, but so is the regional football stadium, so occasionally there will be obvious noise disturbances)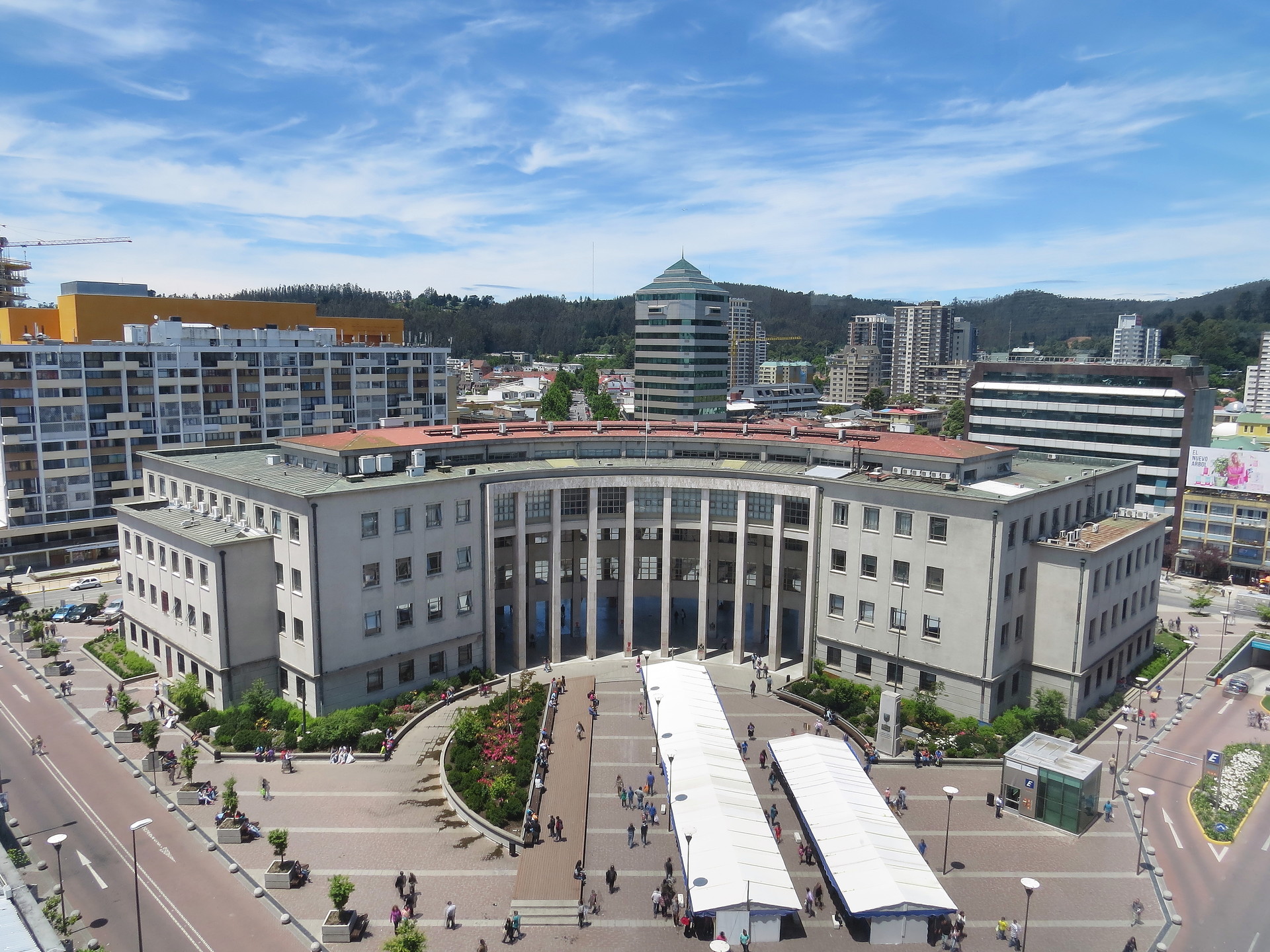 What is the food like in Chile? What are your favourite dishes?
The food is VERY GOOD. Above all, the water is drinkable, which means you can save money drinking tap water, which is also very good.
The dishes that you HAVE TO TRY in Chile are:
empanadas
asado a la parrilla
pastel de choclo
humitas
cazuela
mariscal
porotos grandes
mote con huesillo
calzones rotos
sopaipillas
Which places do you recommend visiting in Concepción?
There are loads of places with beautiful scenery and landscapes:
The mouth of the River Bío-Bío is very pretty and you can go and have bbqs and beers there - it's a really nice place to do them
The San Pedro lagoons - there are some places here where you can stay to enjoy an afternoon too
The Nonguen Reserve - it's a great place to go trekking and to enjoy the forest
Caracol Hill - here you can appreciate the Spanish military forts that shaped Concepción with the battles against the Mapuches
and, Lenga - it's a small fishing cove where you can go for a cheap, but tasty meal.

There are also places that are a little further away, but are otherwise still relatively accessible and very beautiful. For example, the Chiflón del Diablo, which is an old underground carbon mine, where you have to travel down around 700 metres below ground level to get the sea below; it's a little bit scary, but it's quite safe. The slopes at Chillán (2 hours from Concepción towards the Andes mountain range) are where you can go snowboarding and skiing, but there are also pretty places where you can go trekking.

And eating out in Concepción? Can you name your favourite places?

The Sailing Boat in Lenga
Rocinante (Chiguayante)
Muttos Pizza is one of the best pizzerias
Bamboo in Plaza Perú is a new bar-restaurant, but it has an excellent selection of food, which is also high quality, and a variety of good beers.

Which places would you recommend for nightlife in Concepción?

There are loads of nightclubs in Concepción, but the best ones are:

Loe
Casa de Salud (you have to go, there is no other like it)
Lotte 6
and, Murano.

These are just some of the best, but there are others.

And if you want to go for a chilled beer in the afternoons in a place that has a good atmosphere, I would recommend Bamboo, Bar Callejón, La Cocina, and the many other bars that are in Plaza Perú.

Any advice you want to give to future students in Concepción?

It's not a very big city, but there is everything you would need there: pretty landscapes, good nightlife, friendly people... you only have to bear in mind where you walk around, because there are some places that can be a little dangerous. There are very good universities and is a good atmosphere.
---
Photo gallery
---
---
Content available in other languages
Share your Erasmus Experience in Concepcion!
If you know Concepcion as native, traveler or as exchange student... share your opinion on Concepcion! Rate different characteristics and share your experience.
Add experience →