Transport in Cologne / Köln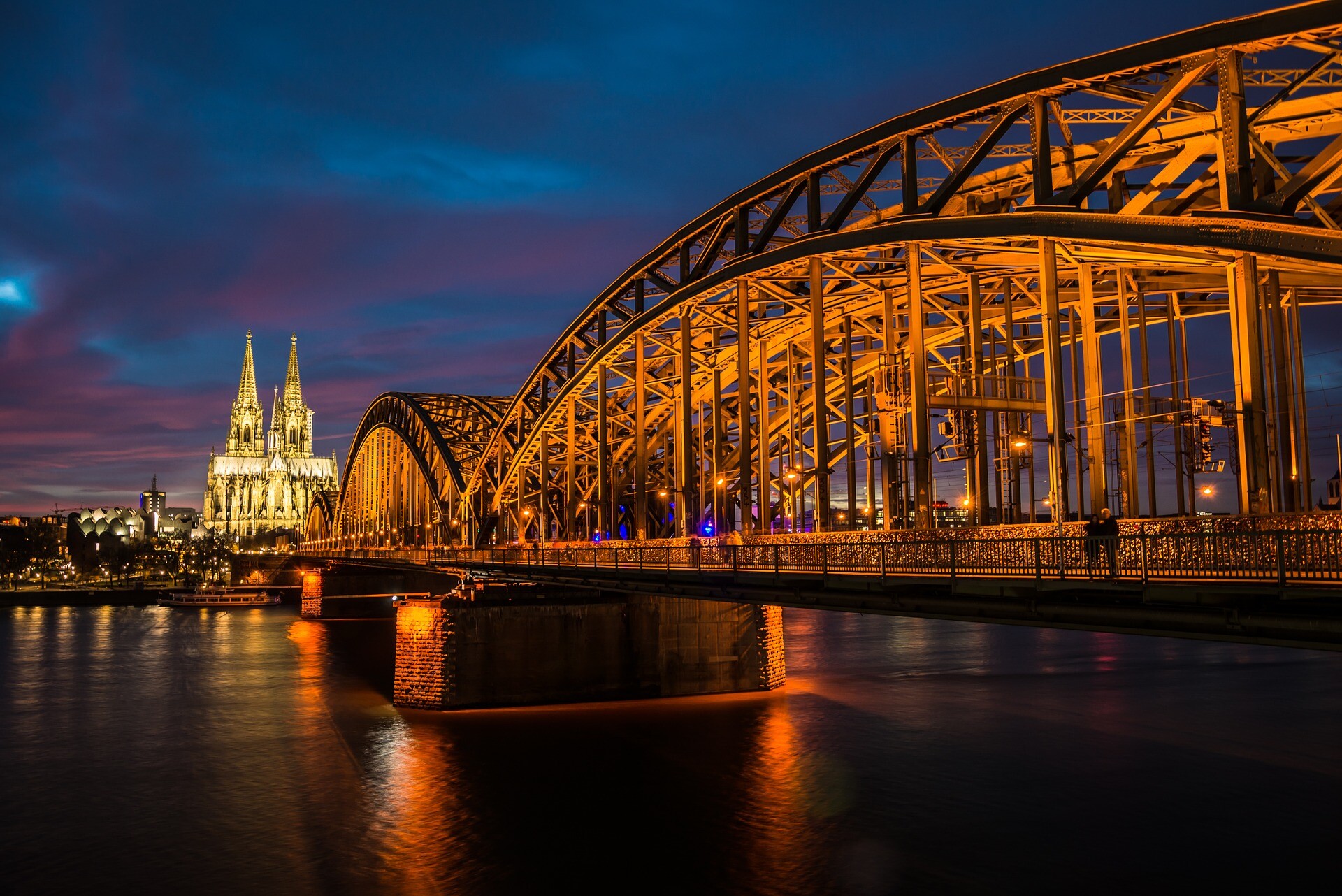 Transport
From the airport, Köln-Bonn Flughafen, you can get the train to Cologne's main station, Köln Hauptbahnhof, usually abbreviated as Hbf. At the airport you can also buy, from the machines, a single fare ticket (Einzelfahrten) or a day travelcard (Tages Ticket), both of which can be used for the overground as well as the underground and the tram. You can choose between German and English when using the machines too.
The price of a single fare (Einzelfahrten) is 2. 60 euros.
The price of a day travelcard (Tages Ticket) is 7. 50 euros.
Here you can see all the different ticket prices:
You can find more information about the different types of tickets, zones and fareshere.
The main station, Hauptbahnhof, is right in the centre of Cologne, next to the Catherdral Dom and the main shopping area. From there you have access to other trains, S-bahn, ICE, Regional; the underground and tram lines, U-bahn; as well as taxis and buses.
Neumarkt is an underground/tram stop (U-bahn) linked with loads of other lines. You can walk here from Hauptbahnof in about 15 minutes. You can buy tickets in any station using the machones, in the Hbf ticket offices or from the machines in the U-bahn stations.
With your University ID, Studentenausweis, you travel for free. You can't however do so on weekends, public holidays and Mondays to Fridays between 7pm and 3am, you can however have a friend travel free too. Your University ID allows you to travel through the whole of North Rhine-Westphalia (Nordrhein-Westfalen), however your friend or guest will only be allowed to travel through the VRS zone, or Verkehrsverbund Rhein-Sieg, which is essentially Cologne and Bonn.
This is a map of Cologne's overground (S-bahn) and underground (U-bahn) train services.
The most environmentally friendly way to get around the city, and the cheapest, is to cycle. The city is equipped with fully functioning, and safe, cycling lanes.
If you want to buy a second hand bike you can visit this website which gives you information on where and when you can buy them, and how much for.
---
Photo gallery

---
---
Content available in other languages
Want to have your own Erasmus blog?
If you are experiencing living abroad, you're an avid traveller or want to promote the city where you live... create your own blog and share your adventures!
I want to create my Erasmus blog! →