In love with Budapest
Architecture and landscape

10 / 10 points

Entertainment

10 / 10 points

Culture and customs

8 / 10 points

Transport

10 / 10 points

Gastronomy

8 / 10 points

Prices

8 / 10 points

Party

10 / 10 points

Weather

10 / 10 points
---
Budapest was one of the trips that I went on during my Erasmus in Krakow. It was definitely one of my favourites; so much so that I decided that my next Erasmus I would go there or somehow I would have to live there for a period of time.
The prices, even though they are a little higher than they are in Poland, are still low.
This city has lots of things to offer, we stayed there for 3 days and 3 nights, since the first day we practically arrived at night time so we only went for a walk around and had something to drink before going back to the hostel to relax.
How to get to Budapest from Krakow?
We travelled with the bus company Flixbus, which is the cheapest, most comfortable one and it works quite well. The prices vary quite a lot depending on what time you want to dance (from 10pm for 12 euros and the return journey for the same price) and the trip lasts around 7 hours, but it also depends on what bus you take. From what we saw, the best thing is to go to the stop Budapest Mexico since from here it is easier to get to the centre; in fact, we walked and it took us around 35 minutes which allowed us to explore a little bit of the city.
Where to stay in Budapest
Due to it being highly recommended to us by some friends, we decided to stay in Unity Hostel. This hostel is located in a Ruin Bar, in an area with lots of atmosphere, where you can find lots of other hostels and Ruin Bars. There are also several restaurants, bars and kebabs at good prices.
The price per night was 8.50 per person with breakfast included (in the breakfast there is coffee, tea, bread, butter, jam and chocolate spread; it isn't a dream buffet but you can have a good breakfast).
The good thing about these short trips of two or three days is that they are very intense and you will end up so tired that you won't care if the bed is comfortable or not. In this case, I think that they were okay. The room was for 8 people. The boy that was in the hostel reception (which of course, is open 24 hours), was really nice and helped us with everything that we asked. Also, the last night he gave us a bottle of vodka and had a shot with us.
They say that this is a "party hostel", if you want to have a relaxed stay, it is better to find a calmer one.
What to see in Budapest?
I think that Budapest is one of the cities with the most tourist attractions that I have seen; wherever you go, you will come across really pretty things to see.
I always like starting off the first day with a Free Tour. From the experience that I have had with different Free Tour companies in different cities, the one that I most enjoyed was the one through the company Civitatis. The Free Tours usually start from the Budapest Eye.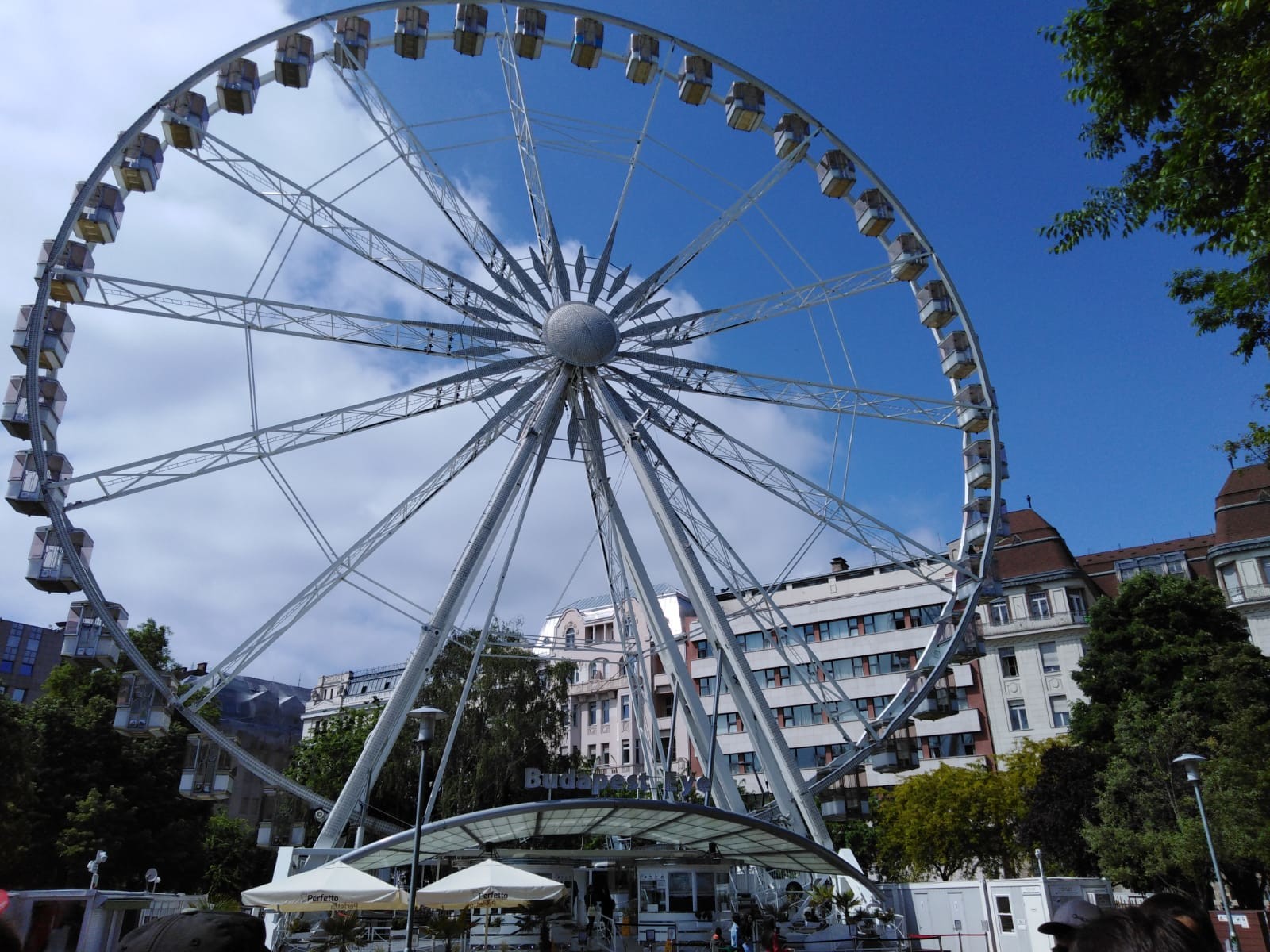 You have to visit the Szechenyi thermal baths. After walking for the whole day, we were here the final 3 days that it was open, from 6 to 9p, m and it was really relaxing. We paid like 16 euros but it was worth it and it is something that you have to do if you go to Budapest. There are warm and cold pools, both outside and inside of the building. It is possible to have a beer outside too. There are showers, hair dryers and lockers to leave your clothes and things in.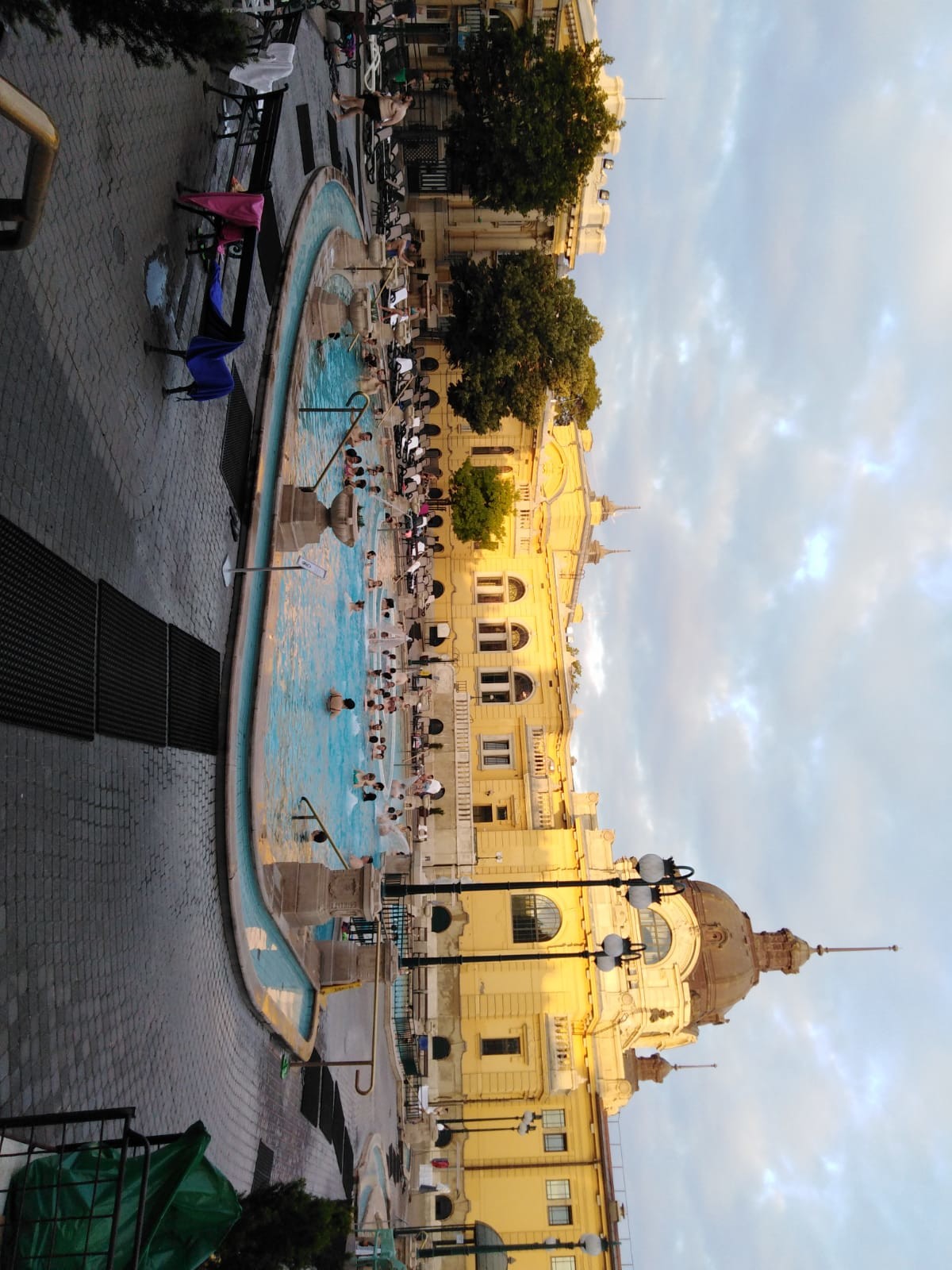 The Parliament is one of the most well known and impressive buildings in Budapest and it is next to the river. It is amazing to walk around it and there are also park areas.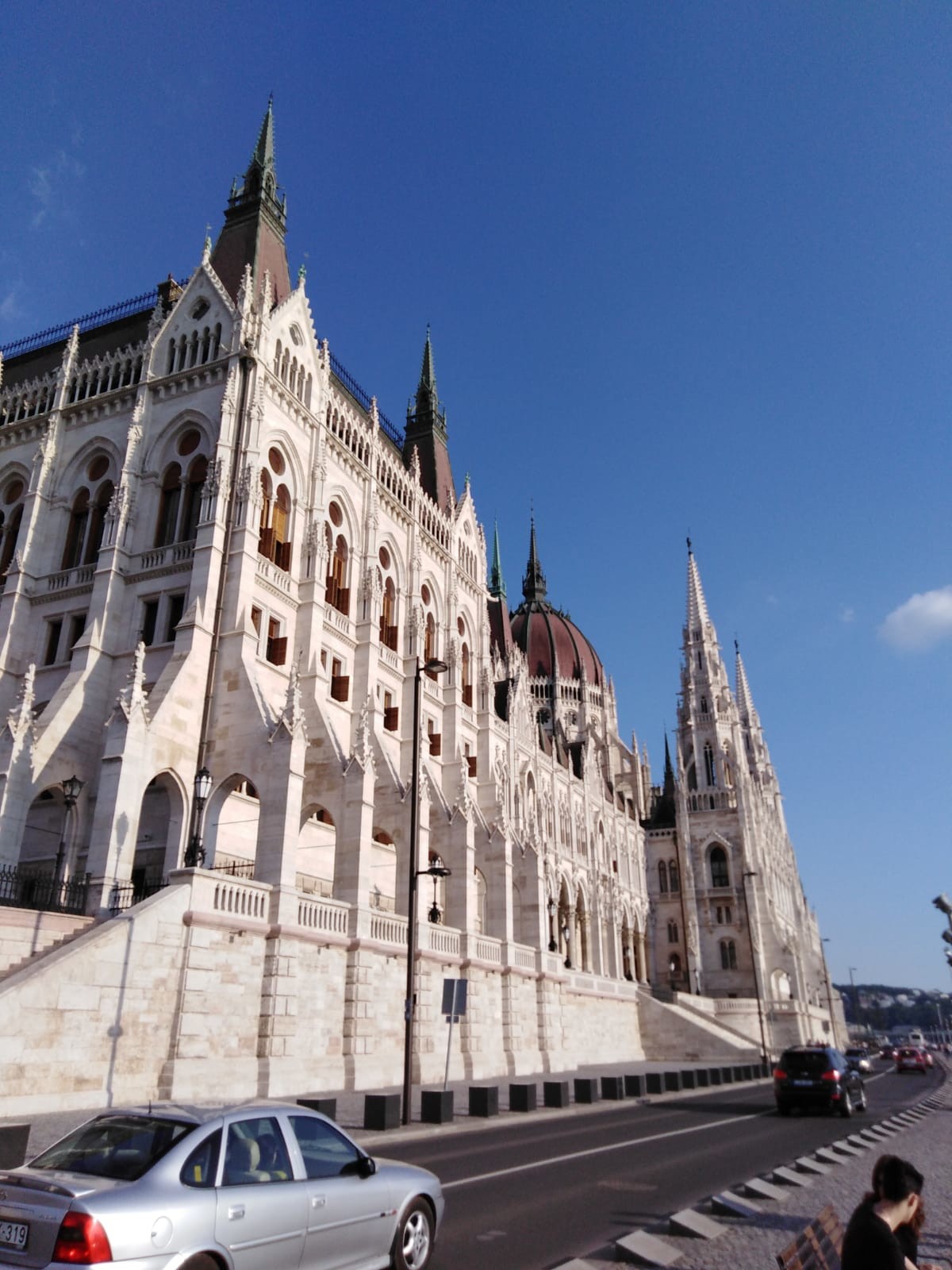 What we did was to walk along the river looking at all of the buildings on both sides, and after we went to the top of the hill that was on the other side. It takes about 30 minutes to get to the top but from the top you can see the whole city and there are several monuments that you will come across on the way up. You can bring a picnic kind of dinner with you and see the sunset from there.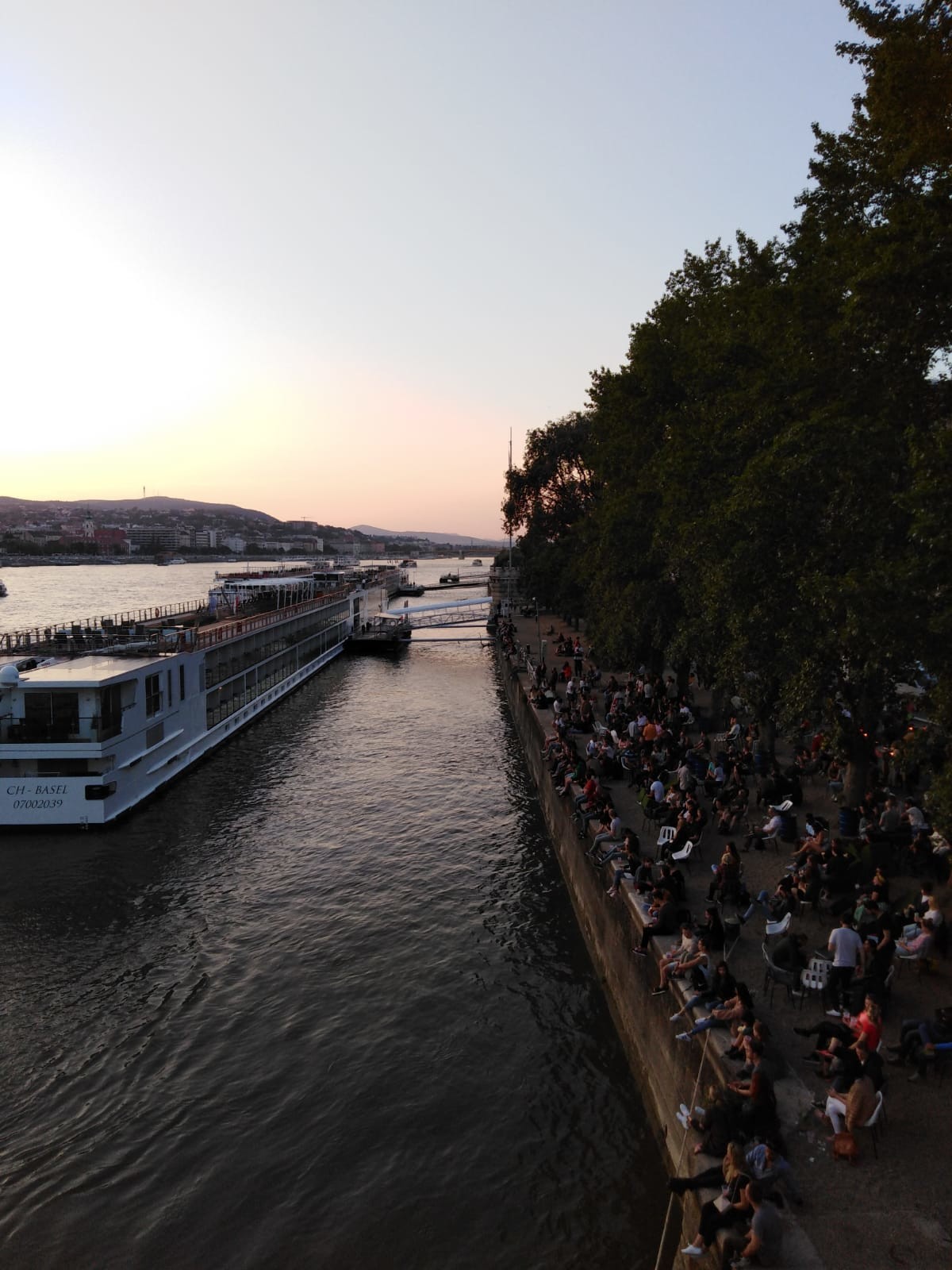 In the river, you can find the Margarita Island, quite a big island where they have some festivals in the summer and you can find everything there. There are areas to exercise, food stalls, lots of vegetation, fountains, sculptures, places to sit down... You can also do what we did and have a nap after having spent the whole day walking.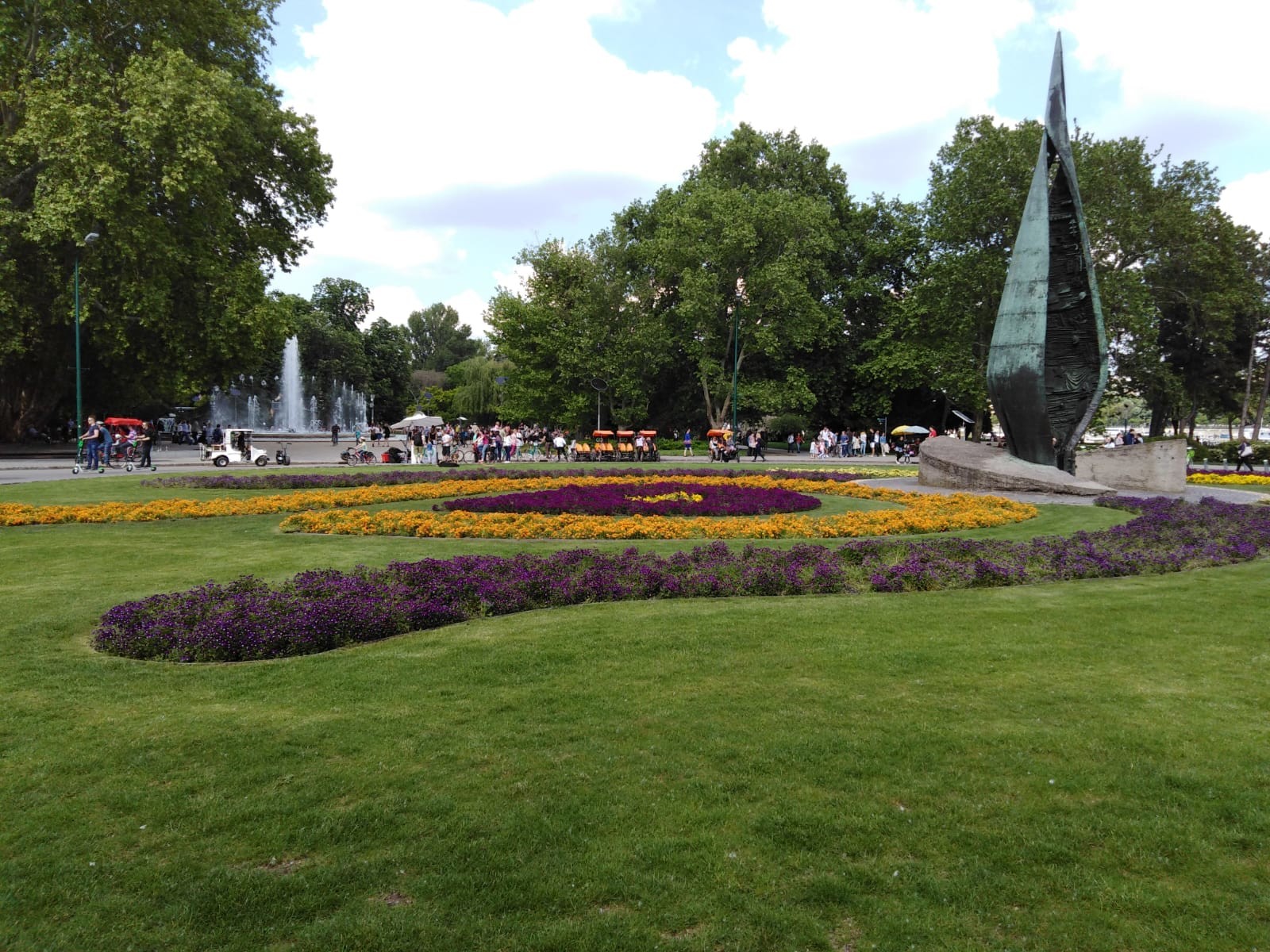 It is interesting to visit the Main Market of Budapest where you can find a huge variety of typical products and souvenirs, sometimes at a good price and sometimes not. Going to the toilet there costs a euro so it is better to hold on and head somewhere else.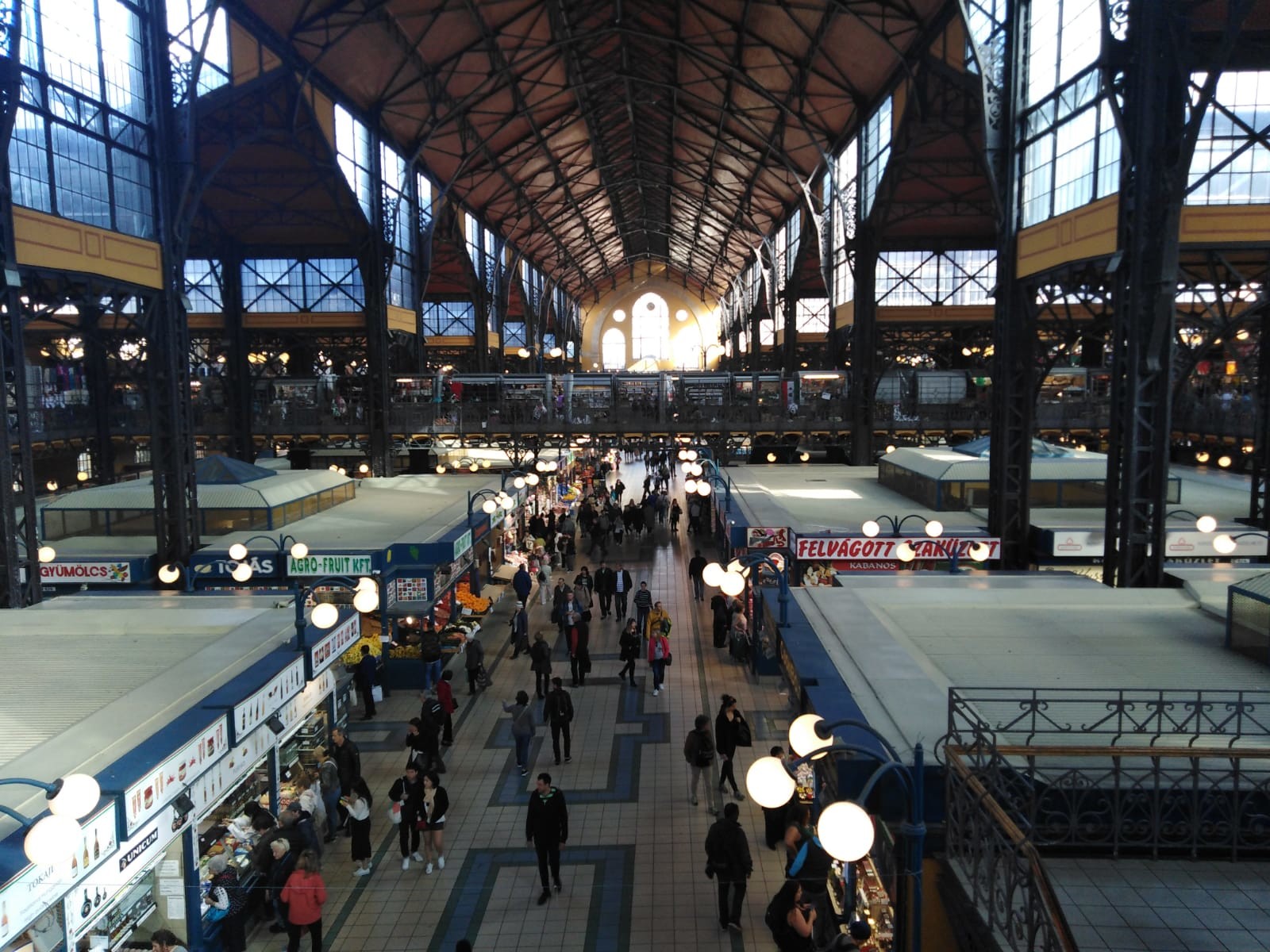 In the area where the hostel is where we stayed, there is lots of street art. In fact, I knew how to get to the hostel depending on what painting I could see.
We only saw the Budapest synagogue from outside because if I remember rightly, it was 10 euros to go and see it; but from what I have seen from photos it is amazing inside, so if you have more money than we did, I recommend that you visit it.
In general, walking through Budapest is one of the main attractions. Going along the bridges, finding things which aren't as famous but still equally beautiful and discovering the city. I feel like I need a lot more time there to discover it properly.
Where to go out in Budapest
One of the reasons that I loved Budapest were the Ruin Bars which despite their name, they are not an area in ruins which is dangerous, not at all. They have a style which I have never seen in any other place, with lots of accessories everywhere.
The first day we went to Szimpla which is the most famous one, and I couldn't have liked it more. It is enormous and there are different kinds of music depending on what room you are in. I will always remember Our House In the Middle of The Street song and everyone singing and dancing to it. You need hours to discover everything that is in this place.
After, we went to Instant and Fogas and I also loved it. They had lots of rooms with different kinds of music (rock, techno, heavy metal, pop... ) so you can go with whoever you want without worrying about your tastes since there is something there for everyone.
The only negative is that you normally can't pay with card there.
There are also other more chilled Ruin Bars such as the Red Ruin Bar, with a decor that is worth seeing.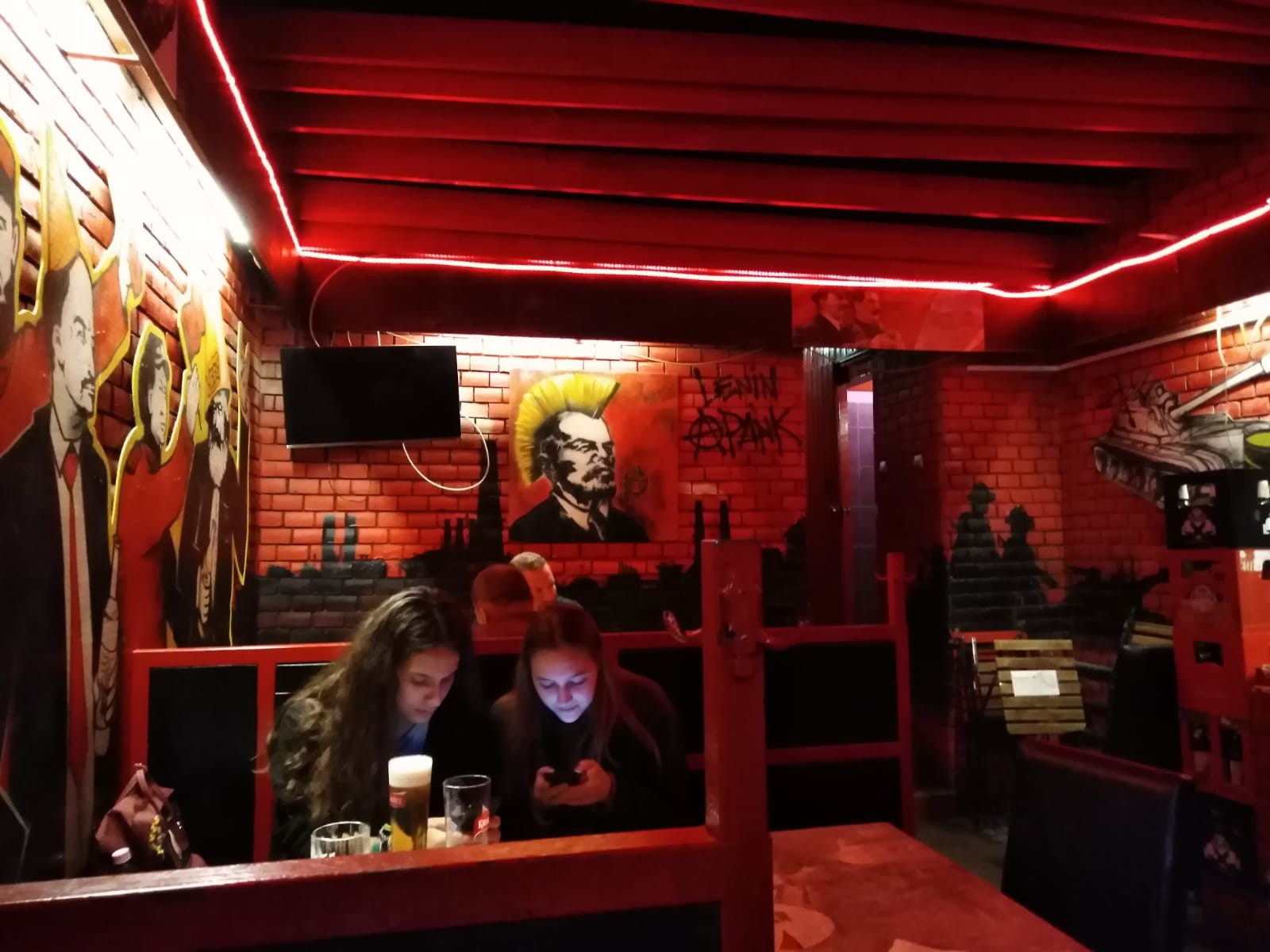 Where to eat in Budapest
There is a place called Vegan Garden where you can find different kinds of Vegan food, Mexican, fast food, and even vegan chimney cakes; you will eat there for around 5 or 6 euros.
During this trip, we tried to save the most possible so we mainly ate food that we bought from the supermarket (the best way of saving) and I can't recommend many places to eat at. However, I always look on Trip Advisor to see what are the cheapest and best places to eat at.
---
Photo gallery
---
---
Content available in other languages
Share your Erasmus Experience in Budapest!
If you know Budapest as native, traveler or as exchange student... share your opinion on Budapest! Rate different characteristics and share your experience.
Add experience →