Public transportation in Budapest (Pt.2)
So let's continue this article with the trams, buses, taxis and the different ticket types. If you just want to know about the tickets, monthly passes and fines then just scroll till the bottom of the page. Hope that helps!
Trams:
Tram 4/6
The most vital tram line is undeniably the 4/6 tram line. I use this tram at least 3 times on the daily because on its station is right in front of my house. They carry a very large number of passengers per day. However, during this summer (Summer 2018), they are under renovation from the stations of Harminckettesektere until Oktagon and so you will need to take the tram replacement buses.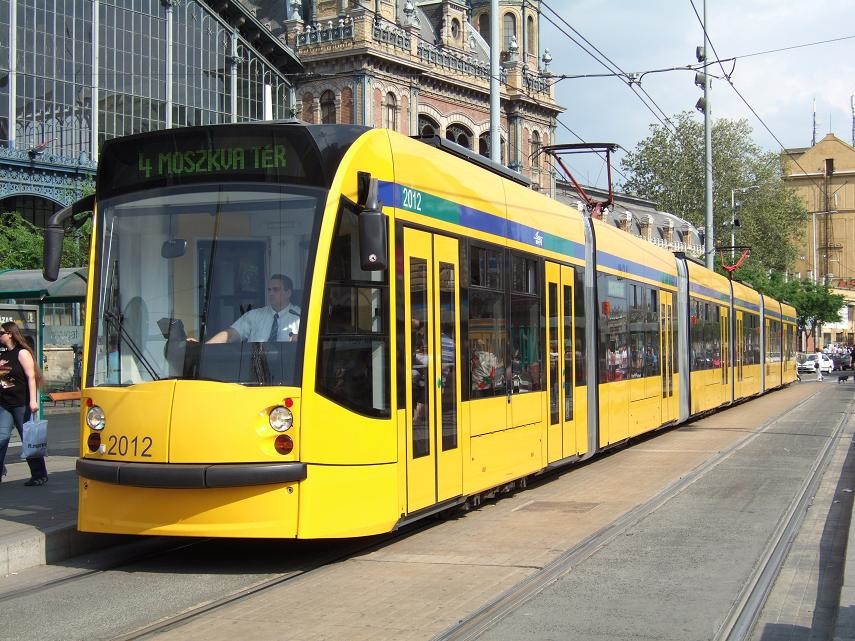 Tram 2
This tram on the other hand passes by many of the city's important landmark; landmarks such as the chain bridge, the parliament and the central market hall. The tram 2 is quite old and doesn't run as efficiently as the 4/6 tram
The tram runs from Közvágóhíd to Jászai Mari Square.
Tram 47/49
This tram can take you from Deak ferenc ter to Moricz square, which is where you can go up the citadella hill.
There are other tram lines of course, but I think for everyday use these lines would suffice.
Buses:
There are two types of buses in Budapest, the normal buses and the trolley electric buses. The trolley buses only function in Pest. They have 13 routes or so, according to my research. I usually take these trolley buses from Kiraly Utca and travel to Opera house.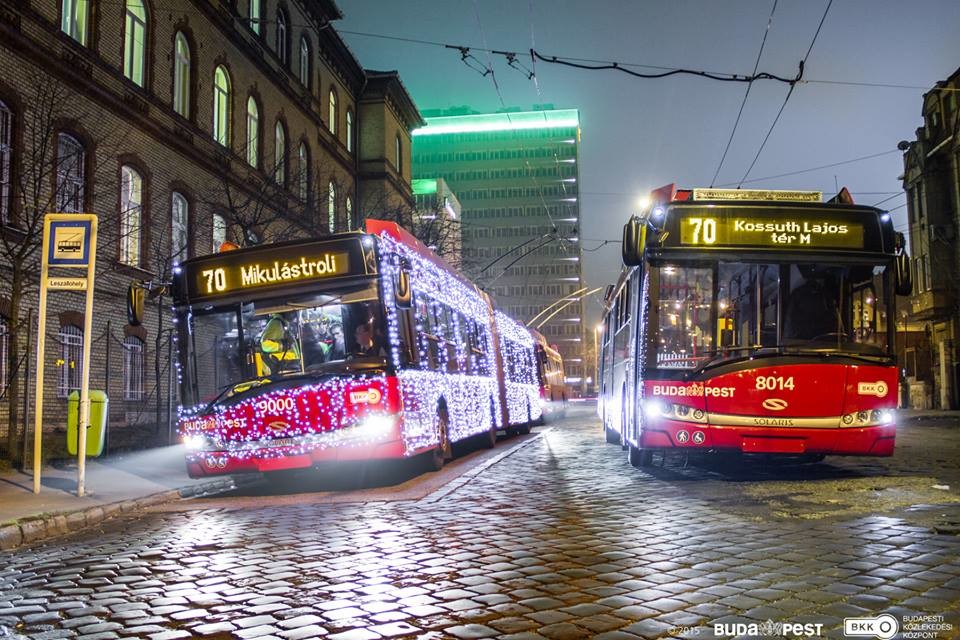 The public buses have many routes, the routes go up to about 200. The buses with the sign "E" on them are express buses. These buses travel in the busiest areas of Budapest, and they make fewer stops. They only stop at the more important stations along a route and skip the other ones. So make sure to check your desired station and the type of the bus before you hop on it.
Majority of the buses stop working at around 11 pm except night buses; on some rather busier routes you can always find a night bus, but they don't run as frequently and you may have to wait a while for them.
Taxis:
Taxis in Budapest don't really have a good reputation. When I first moved here I was told to avoid using taxis as much as I can. Apparently taxis in Budapest tend to rip off the passengers, often taking twisted roads and extending the trip just so their meter would read a higher rate. I'm saying "apparently" because that hasn't really happened to me. But then again I've used taxis only a handful of times ever since I moved to Budapest.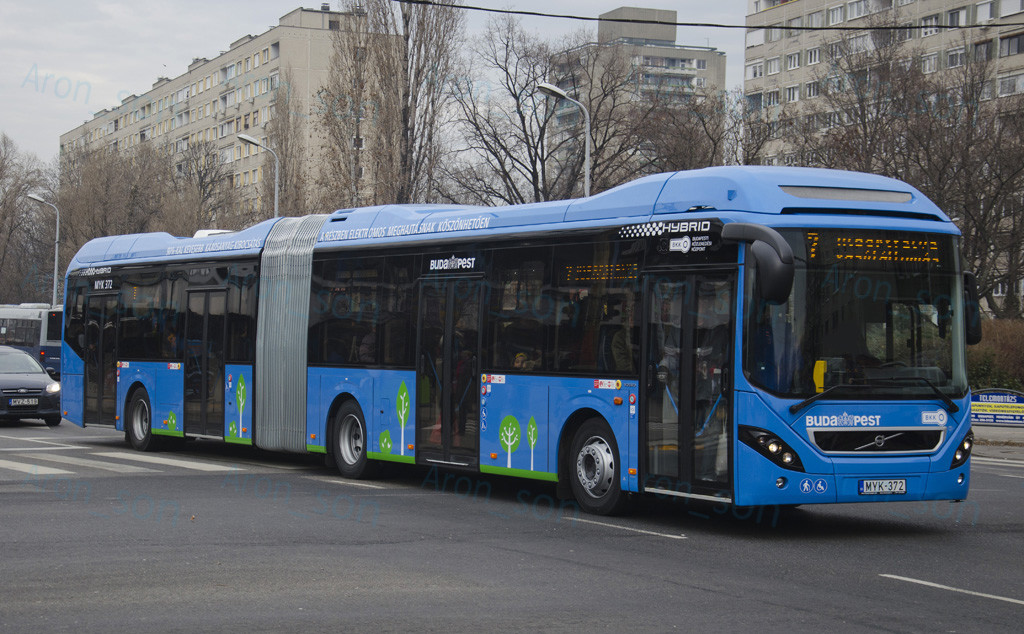 I wouldn't recommend using taxis during the peak seasons due to the traffic jam. But also that Budapest's public transport as we covered above is very efficient. At nights, it's safe to walk even when it's late and so you don't need to get a cab if you're concerned about your safety. Of course unless you're drunk, that's a whole different story.
Oh, and I suggest using this application called "Taxify". It's something like Uber but for Taxis here in Budapest. Funny I should mention Uber. So last year or two years ago, Uber started operating in Hungary but after sometime, the taxi drivers started protesting it and the protests led to Uber being discontinued in Hungary. The taxi drivers here are like some sorta mafia, and they've got a good amount of power apparently.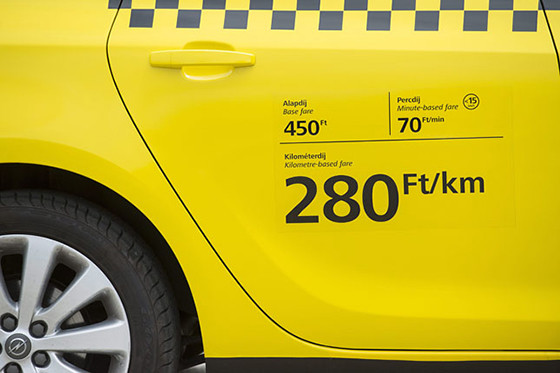 The boat ferries can be used with your monthly pass during the weekdays but on the weekend you need to purchase a different ticket. Of course the boats have a limited route but it is still super cool that you can use the boats to visit some of your favorite sights.
The lines D11 and D12 are the boat routes. A single ticket costs 750 forints. Your ticket can be validated by the boat crew. If you need further information, consider using the BKK website in English.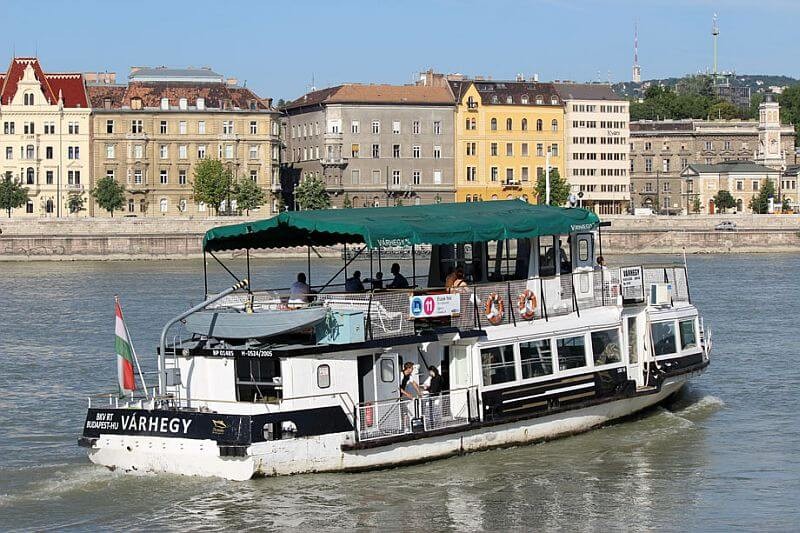 If an inspection takes place and you are found without a valid ticket, you will have to pay a fine. The fine is 8000 forints if you pay it on the spot or 16000 forints if they write you a ticket. In metros there are always checkers. In trams and buses, there are checkers usually at nights and on the weekends. Of course, this doesn't mean that other times no one is going to check your ticket. So always carry your validated ticket or monthly pass with you.
List of ticket types:
Single ticket: 350 forints
Single ticket bought inside a tram or bus: 450 forints
If you are only in town for a day or two, you can purchase the 24 hour or the 72-hour tickets. These allow you to use your pass as much as you need in the allocated time.
A 24-hour card costs 1650 forints which is pretty reasonable, you even have the option of purchasing it for a group of 2 to 5 people. The 72 hours card costs 4,150 Forints which is about 13 Euros or so.
You another option of purchasing a "Budapest Card", which is basically a card that includes discounts to various attractions; I have never purchased this card, and so I can't tell you whether to buy this. When you purchase the Budapest card, you can use the public transportation for free and get discounts for up to 21 attractions.
The tickets cost 6,490 Forints for 25 hours and 12,990. The prices are quite high but if you plan on going to the majority of these attractions they could be worth it.
Monthly passes:
If you are staying in Budapest a little longer than a couple of days, then the monthly passes might be a good choice for you.
If you are not a student, you will need to purchase the normal monthly pass for about 9,500 forints. That is a lot of money. When I first moved here, I purchased this one because I didn't have my student card yet. In comparison to Western European countries, it's really not that much but for someone living here that can be quite pricey.
The student pass is very affordable. I used to think that it is only for students studying in Hungary but last night when I was reading up on the BKK website I saw that it's apparently available for students within the European Union.
The price of the student monthly pass is 3,450 Forints which is one third of the normal ticket.
That being said I think I have mentioned everything in regard to public transportation and tips.
Cheers!
---
Photo gallery
---
---
Content available in other languages
Want to have your own Erasmus blog?
If you are experiencing living abroad, you're an avid traveller or want to promote the city where you live... create your own blog and share your adventures!
I want to create my Erasmus blog! →