Cafe hopping: Big Ben tea house
Before I start this is the address of the tea house: Budapest, Veres Pálné u. 10, 1053 
Okay so this is going to be a really short entry but I'm going to describe one of my favorite places ever in all of Budapest and so stay woke you guys and make sure you go to this place if you are anything like me. Okay so the story began like this, this other day, the exact day that I have finished my exams my friends and I decided to go for a little shopping spree and treat ourselves a little bit, it was right then that I bought myself some cute little treats and showed myself a good time, after wards it was getting pretty late and cold and so we started thinking about where we should head next, surely "Home" wasn't an option, I mean we had just finished our exams why would we wanna go home?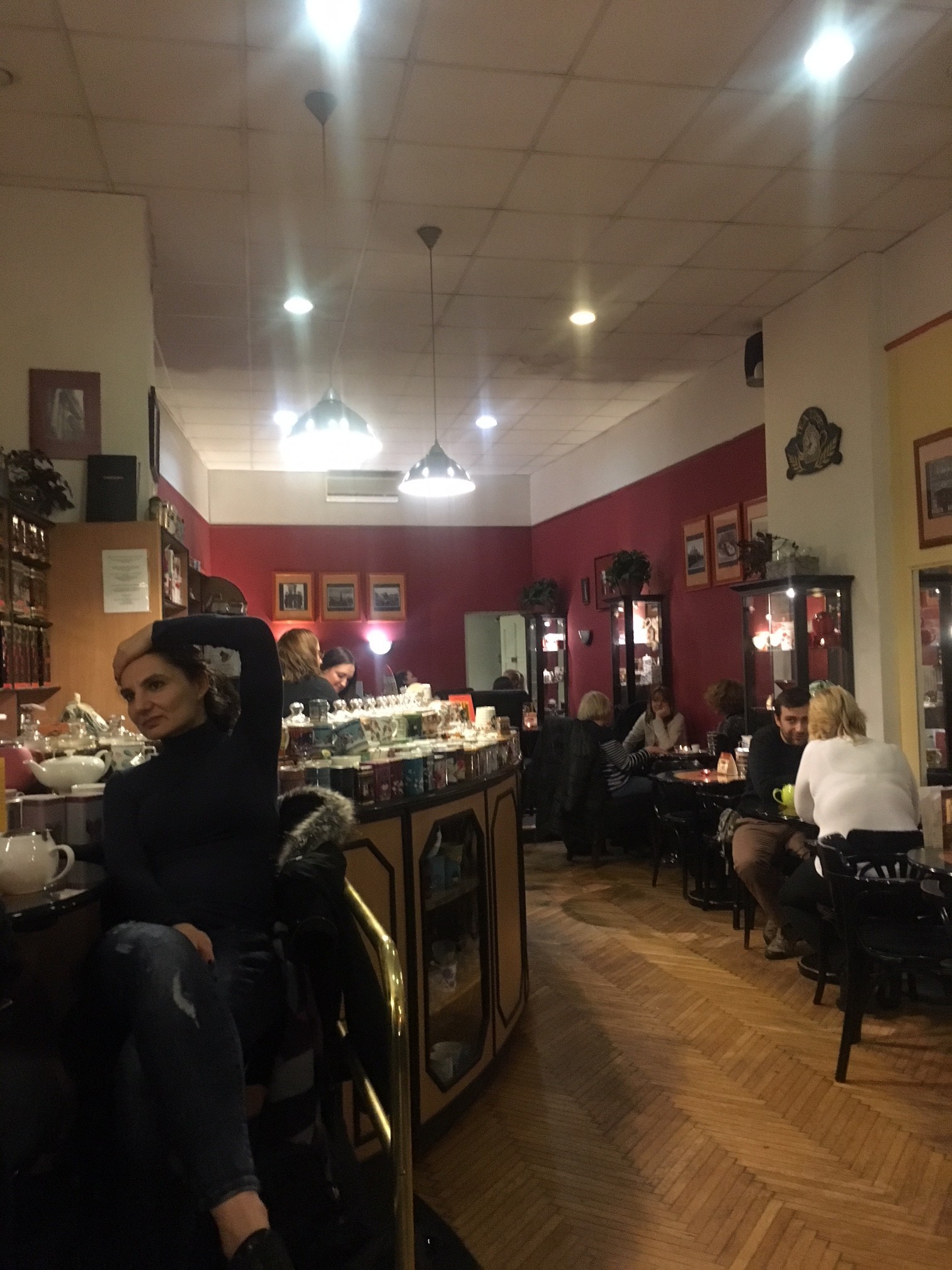 My friend suggested that she knows a little place around here but that it's super quiet and we shouldn't expect a big fun thing. We were like well that's cool since we just want to spend time with eachother right? okay so we enter and it's this small, cozy and dim lit coffee house, it smells great inside, a fresh aroma was wafting through the air, we settle for a small table at the side of the cafe. The place is called Big ben tea house and so being the tea addict that I am I was already excited as hell, you have no idea, it was like winning the lottery. We started browsing through the menu only to see that the menu was in Hungarian, the waitress then noticed that we were struggling and rushed to bring us an English version of the menu, that was such a relief honestly I was so glad. I mean I take the process of choosing my tea really seriously, one of my friends isn't much of a tea fan and so she just ordered hot chocolate, my other friend is being obsessed with British culture and so he ordered an english breakfast tea; I know my friends are boring. 
The menu was impressive, there were hundreds of options, you have no idea, I actually made my friend count and he saw that there are about 135 different types of teas in that menu, 135?? that means it will take me an average of a year to have every single tea in there. Yes I was already making long term plans. The prices were good, about 600 to 700 hundred forints for a small teapot of tea, which is super good, that's about 2 or 2 and a half euros!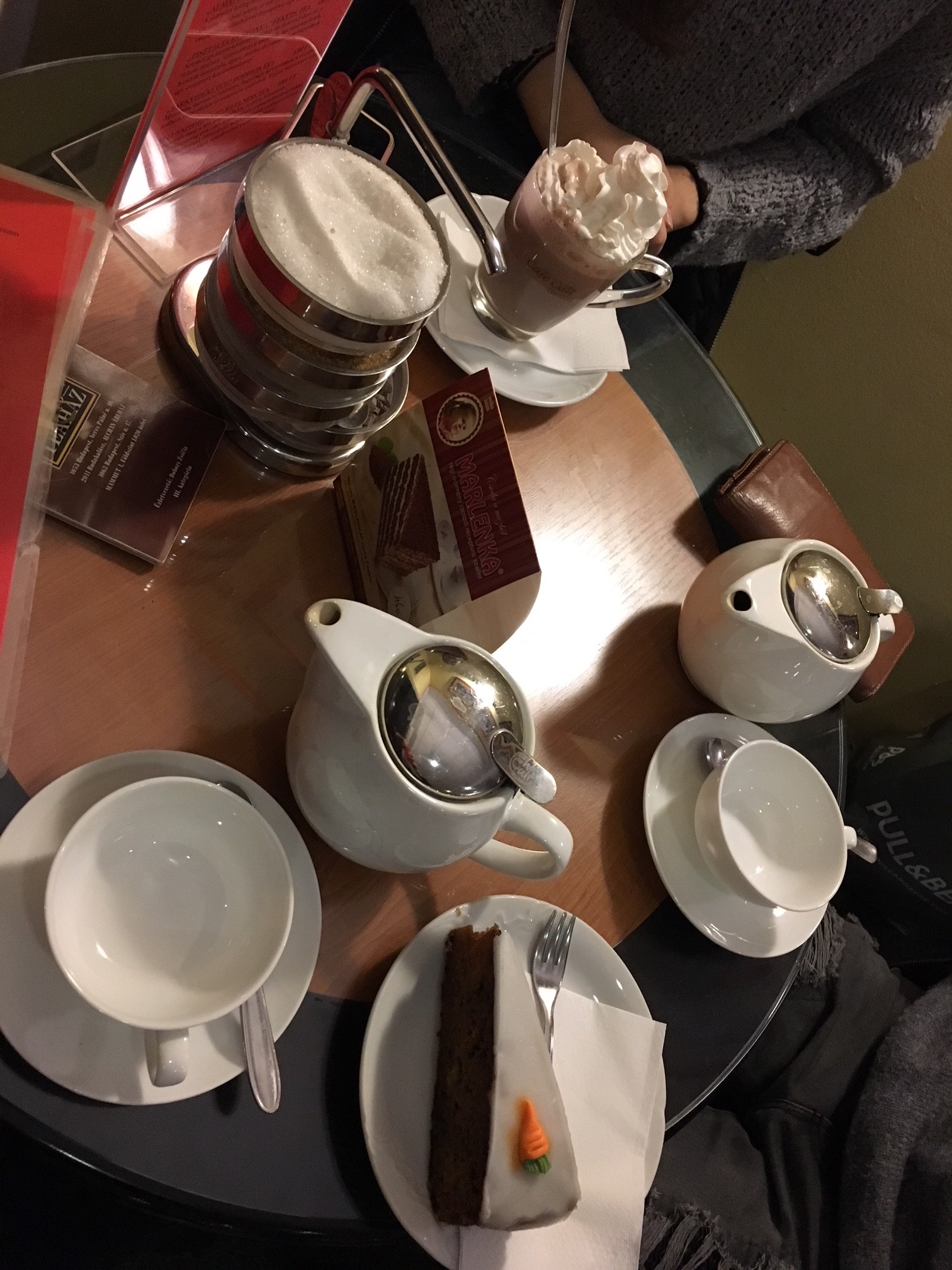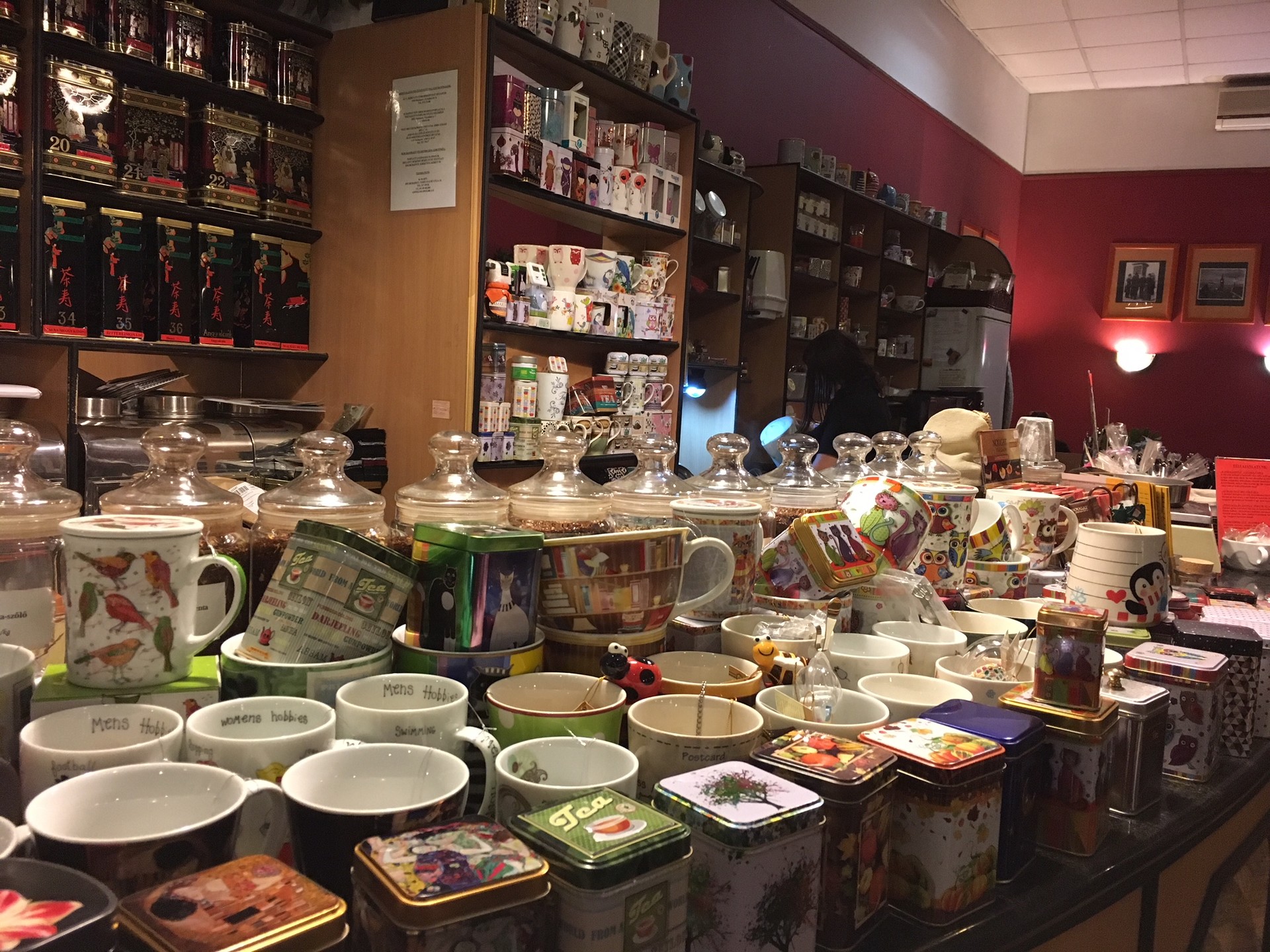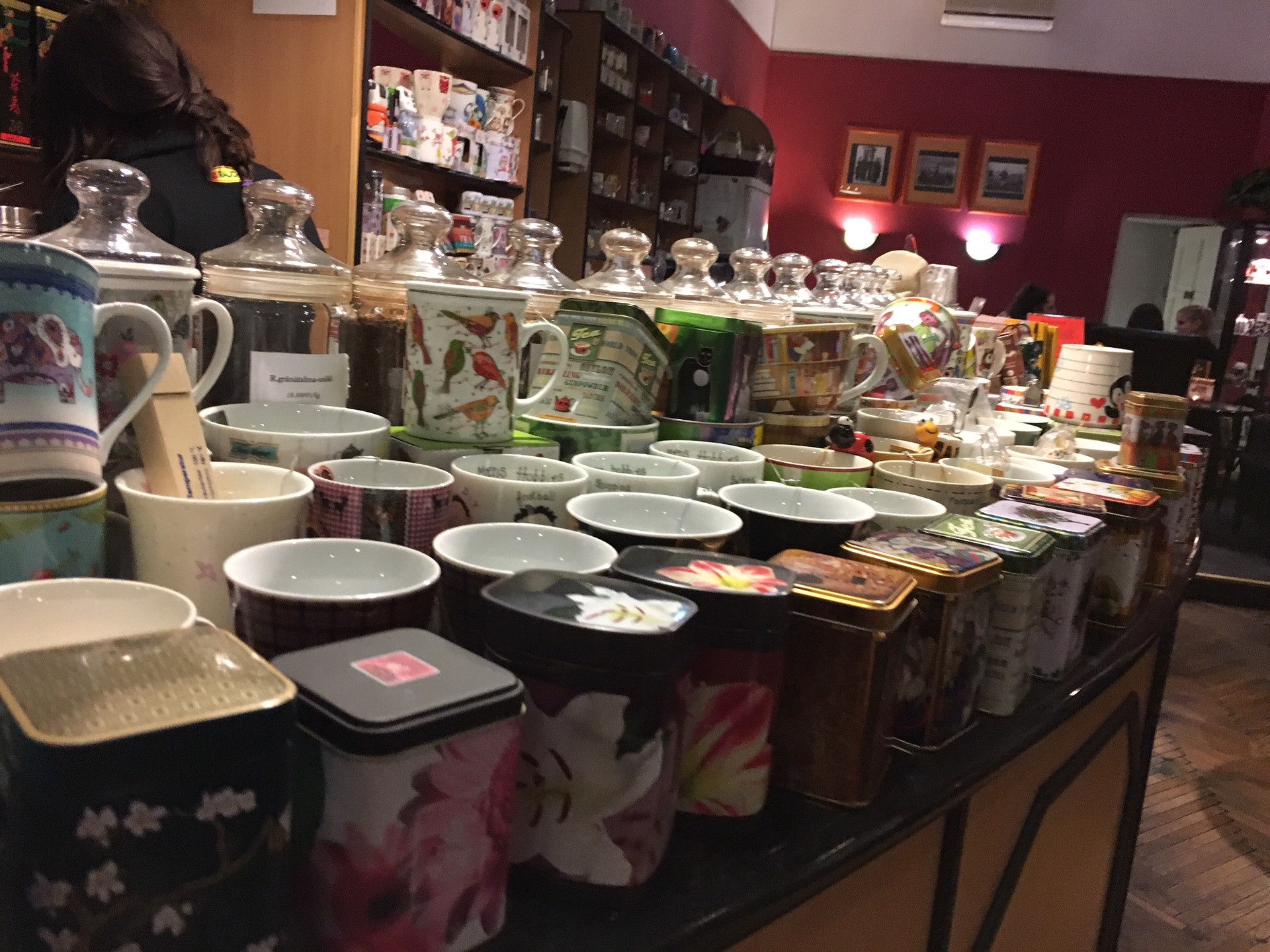 I actually took a few pictures of the menu for you guys to see, you can read most of the items and judge for yourselves, I chose a fruity herbal tea, there were tons of different categories, for example they had normal teas, teas with alcohol, herbal teas, fruity teas, normal English teas,teas and teas which had coffee in them. This is basically a tea lover's heaven. aka my heaven.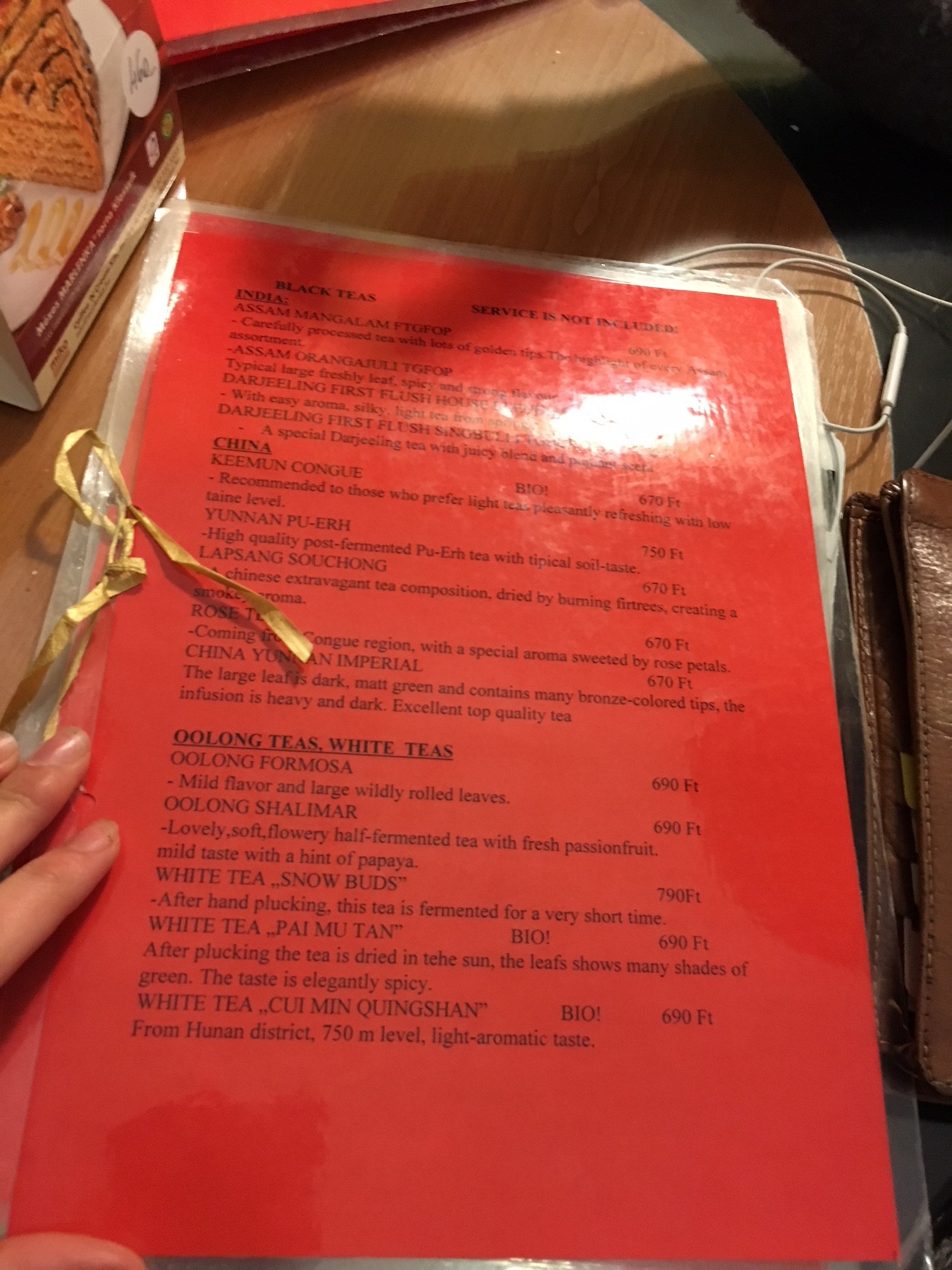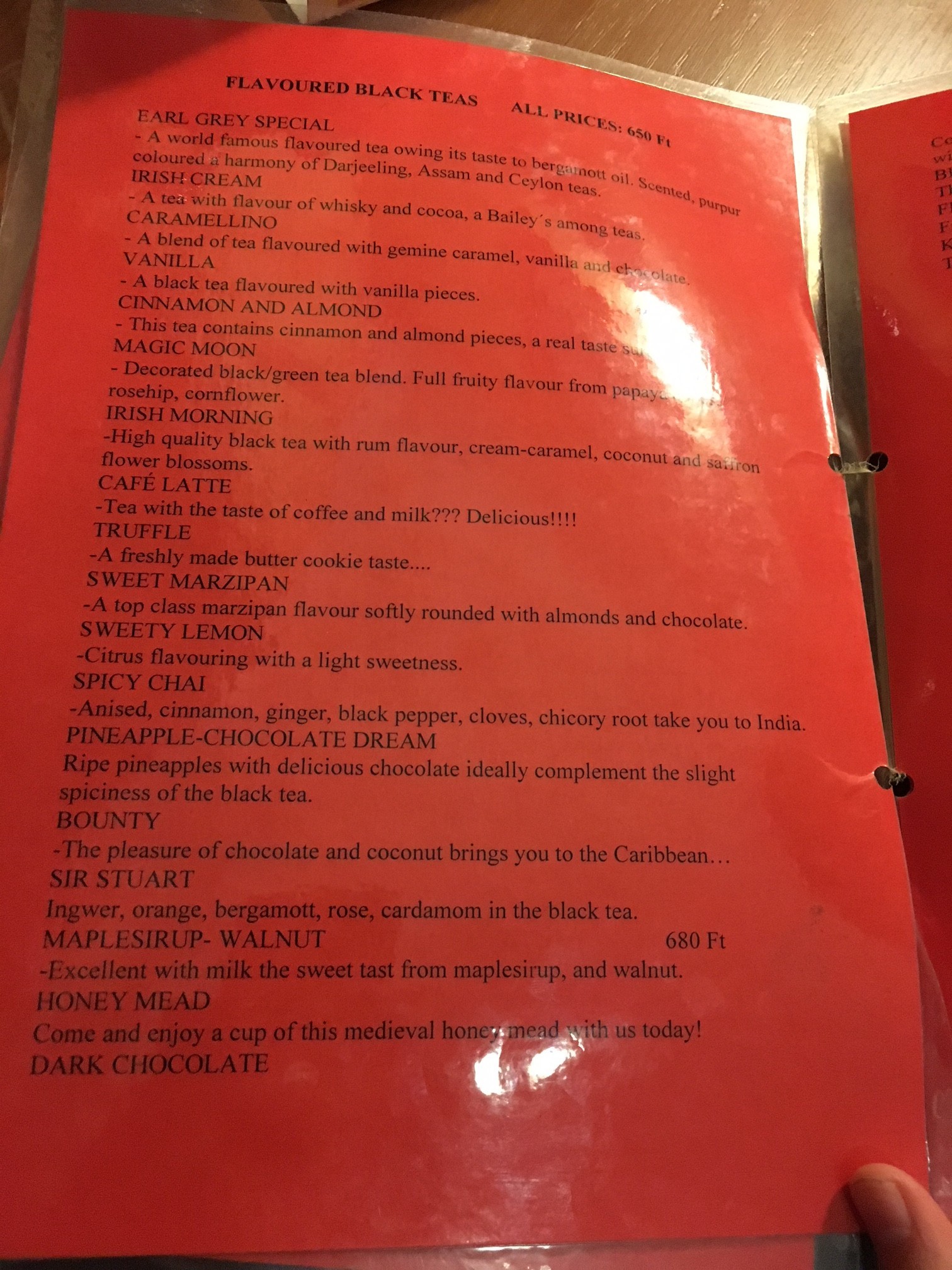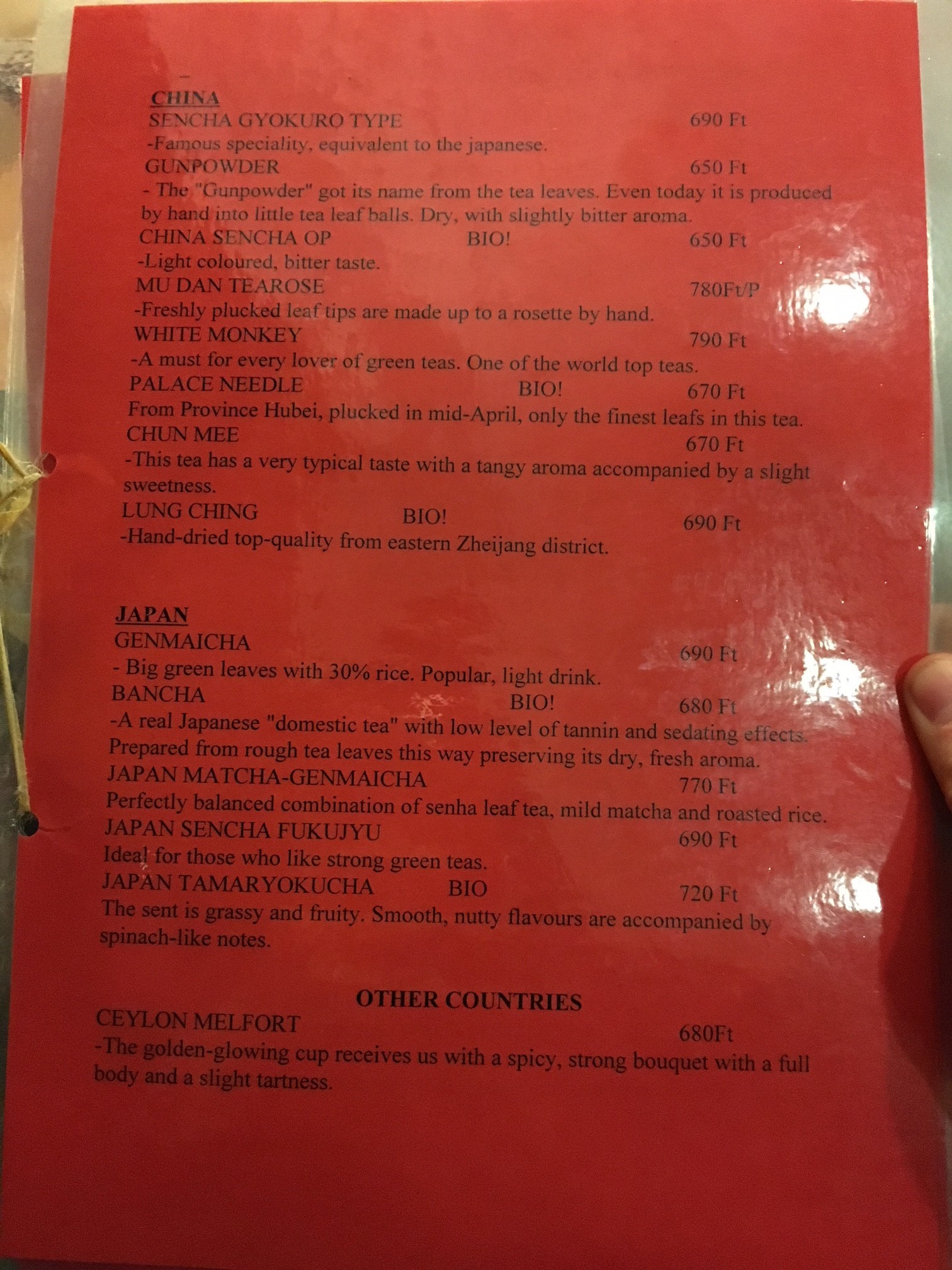 (A few pics of the menu if you feel like exploring and reading) 
The service is great, we had our teas in about 10 minutes or so and spent more than an hour enjoying it, I also ordered a piece of carrot cakeo cause you  all know that I'm real sweet tooth but the cake wasn't really 10/10, It was more like 6/10 , yes I take these ratings very seriously you should too! 
I paid an overall of 1400 for a teapot and the cake which is totally worth it. I will definitely go there again and I suggest you guys to go there too if you are tea fan! 
Cheers 
---
Photo gallery
---
Want to have your own Erasmus blog?
If you are experiencing living abroad, you're an avid traveller or want to promote the city where you live... create your own blog and share your adventures!
I want to create my Erasmus blog! →