Brunch place in Budapest :A la maison grand
My favorite meal of the day is breakfast but given that it's summer now, I tend to skip breakfast for quite a lot of times. I mean by the time I wake up is noon and that's on a good day. On the nights that I've partied too much, I'd be lucky if I wake up before 2 pm.  And when I wake up at those times I usually don't have the appetite to eat breakfast.
All that being said brunch is my favorite go to these days. I wake up; I turn on the electric heater, boil some water and make some great Persian tea. As the smell of Persian tea is wafting through the air and the tea is being brewed, I make some toast and bring out the rest of the stuff out of the fridge. Bruh even speaking of this has made me crave some brunch and I'm writing this at 11 pm.
I swear after all this descriptiveness, I bet you all are craving some of Saba's favorite brunch too but I hate to break it to you that this isn't really about my brunch but about this brunch place that we went to.
A la maison grand is a classy, chic and elegant brunch place in the city. It is certainly one of my favorite ones out of all of them and it's somewhere that I would go back to over and over again. So it started out like this, I've been craving having brunch outside for quite some time and so I asked my friends to meet up today.
Having the typa friends that are always down for any plans, they told me they'd meet me there. A la maison is a type of place that I've wanted to go forever but never quite got the time. The place offers brunch until 4 pm which is longer than majority of other places in Budapest.
I emailed them to reserve a table for 3 for 12 pm because I heard that it can get quite crowded and it's better to have a reservation. They take reservations every day until 8 am and so I emailed the night before. Once we got there, it wasn't actually that crowded and we could have walked in but better safe than sorry.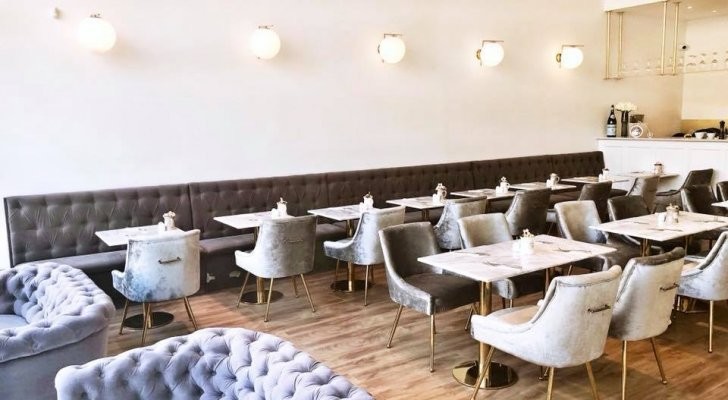 (Photo taken from: https://www.restu.hu)
The interior is exactly how I like it, well lit, chic and overly classy. The menu is so detailed and vast that it could take you up to an hour to go through all the times. I haven't seen such a diverse brunch menu here in Budapest before.
You can find their menu on their website which I will attach above. After much contemplation I went with my regular English breakfast, meanwhile my friends ordered American pancakes and French toast. They had a lot of different types of pancakes and French toast; it seemed real yummy.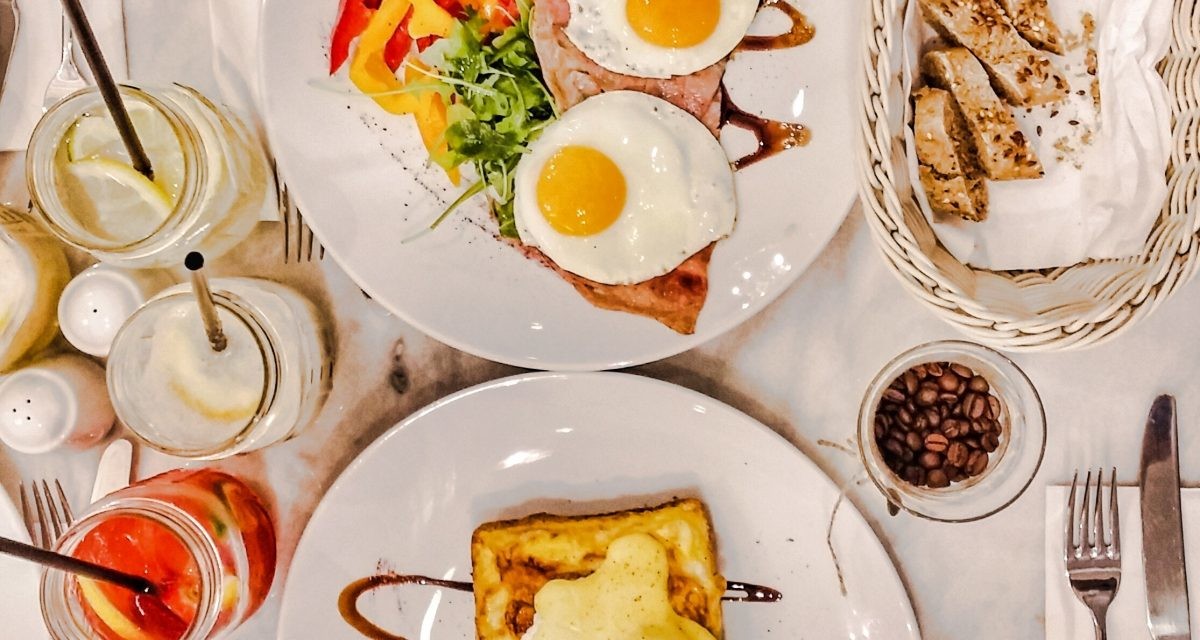 (Photo taken from: http://insitepapa.com)
It took quite a bit for our orders to get ready but we didn't mind waiting. Majority of their breakfast options included tea and orange juice; I made the mistake of ordering some lemonade beforehand as well. I ended up with entirely way too many drinks; of course I took my time and finished all of them.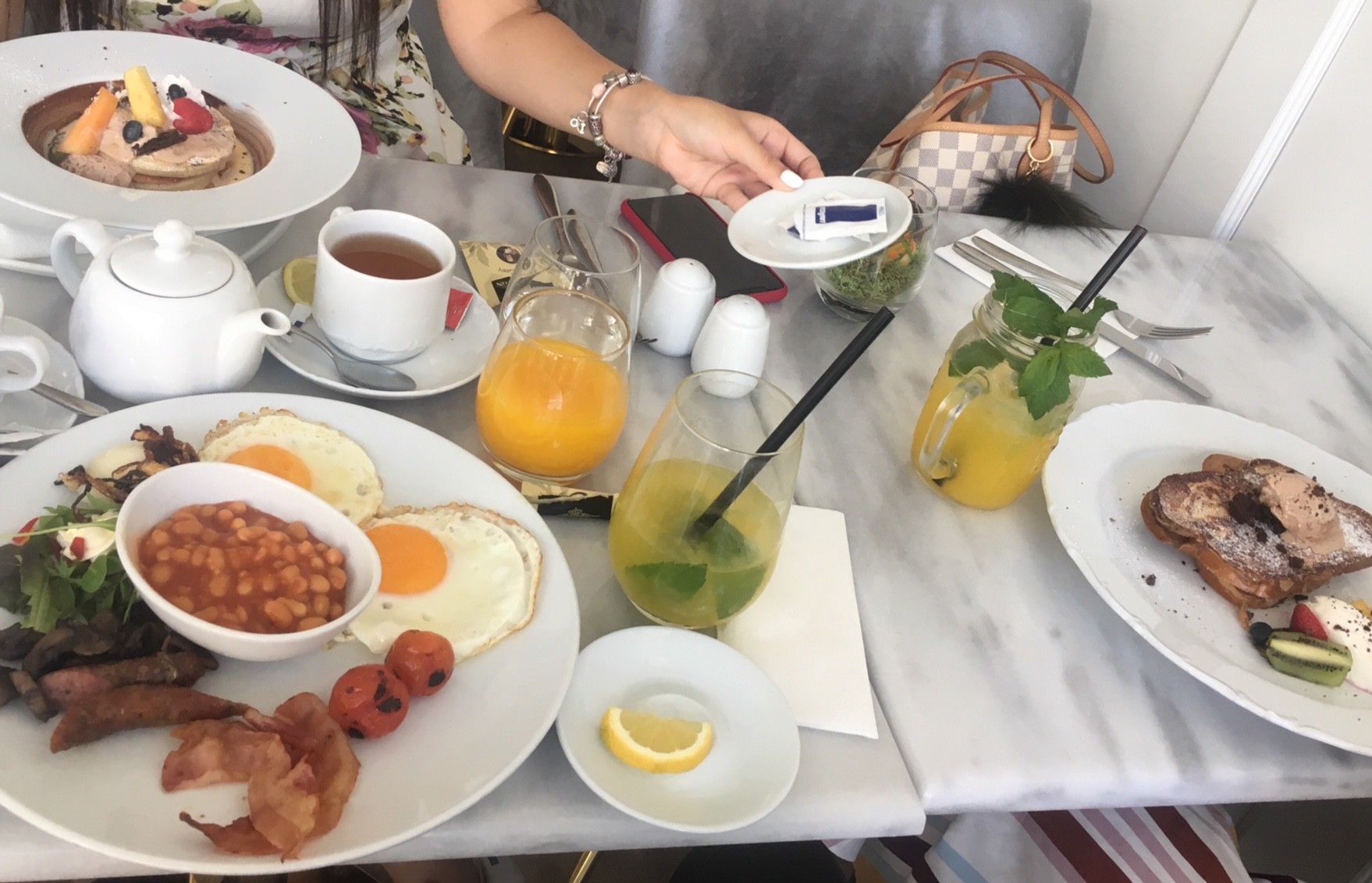 (I'm sorry I was really hungry I didn't have the mood to take better pictures)
If I were to rate the food we had I'd give it 9 out of 10. It was very high quality; I genuinely enjoyed the taste of everything. It was certainly authentic. The French toast was probably the best though; it was so soft and tasty that I almost regretted my own choice.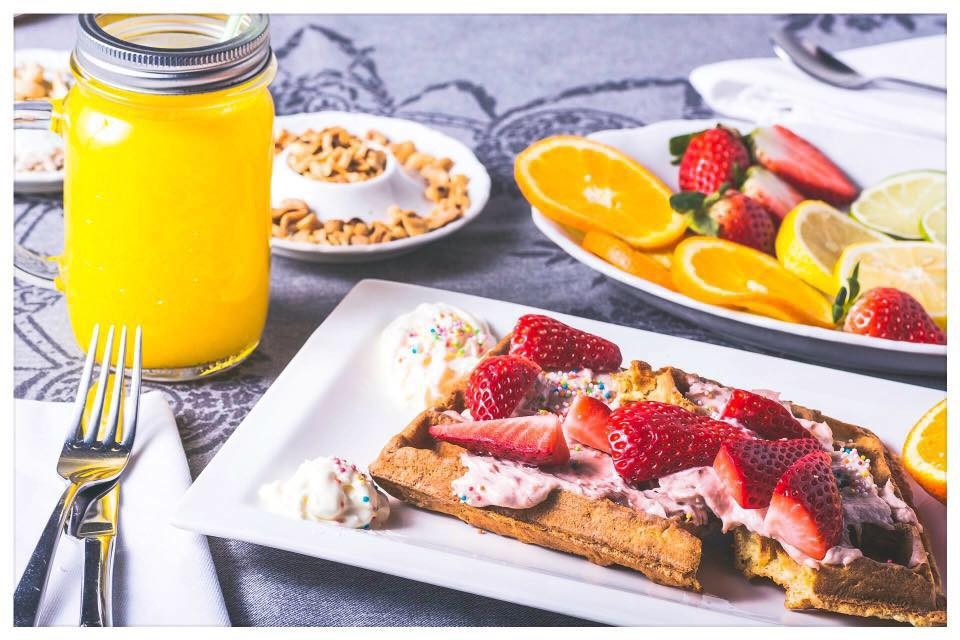 (Another aesthetic thing I found off the internet because I'm too lazy to take pictures of my own food)
(Photo taken from:https://breakslow.hu)
The pancakes were puffy and everything that American pancakes is supposed to be. I would definitely recommend this place
 As for the service and the prices; I would have to say that the prices are medium ranged. The quality certainly matches the price and its money well spent. The service is great as well and the staffs are very attentive. An 8% service fee is added into your bill.
I hope that you do get to go here and let me know what you think
Cheers
If you are travelling and you are in need of a place to stay, consider airbnb! Using my code you can get 25 Euros off on your first trip. Treat yourself with that money! You're welcome !!
Airbnb Code: https://abnb.me/e/arftXqgscO
---
Photo gallery
---
Want to have your own Erasmus blog?
If you are experiencing living abroad, you're an avid traveller or want to promote the city where you live... create your own blog and share your adventures!
I want to create my Erasmus blog! →