Maria's Erasmus Experience in Brighton, United Kingdom
Architecture and landscape

6 / 10 points

Entertainment

10 / 10 points

Culture and customs

4 / 10 points

Transport

8 / 10 points

Gastronomy

4 / 10 points

Prices

4 / 10 points

Party

8 / 10 points

Weather

6 / 10 points
---
Why did you choose Brighton, UK?
x
How long did your grant last? How much help did you receive?
9 months / x money.
What is the student life like in Brighton?
In general, very 'studenty'. There is always something to do, especially if you live on campus. The people are mostly aged between 18 and 21. Going out isn't particularly expensive, entry costs from £2-£5 (you can always get the cheapest entry with stickers, flyers, wristbands etc…) although the atmosphere is very commercial and full of 18 year olds unless you go to other places. There is always different types of people and so there are different types of bars. It's a very youthful city with lots of character.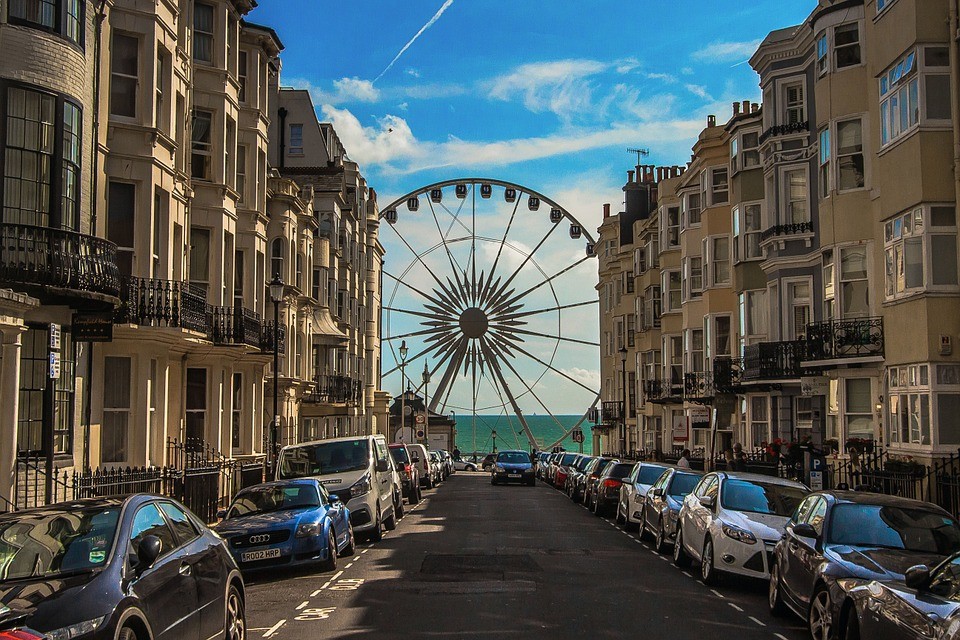 Would you recommend the city and the University of Brighton to other students?
Definitely
How is the food?
As in all of England; expensive and not necessarily good. Sandwiches, pasta, rice and chicken are always an option.
- (They don't have normal tomato frito like we are used to, keep this in mind! )
Did you find it difficult finding housing in Brighton?
I live on campus so not really. If you want to live in a house the best thing you can do is go to the website that is called something like 'Españoles por Brighton y Hove. Every now and then there are offers of houses without deposits. I have friends who have done this and they are very happy.
How much does it cost to live in Brighton?
It depends what you want. Everything is pretty expensive, an apartment shared between 3 costs about £300/350 or more.
How did you find the language? Did you go to a course at the university?
It depends what level you are. There are lots of Spaniards here so you need to be careful if you really want to learn.
What is the most economic way of getting to Brighton from your city?
Via Gatwick and then a train to Brighton. Don't make the same mistakes I did and fly to Stansted because in the end it costs you £40 more and takes 3 hours and 30 minutes longer, if you're lucky. GATWICK!
What places would you recommend for going out in Brighton?
Theres loads, and bars etc… The typical ones are Coalition, Oceana, Shoosh, Lolalo… personally I like a different atmosphere like specific nights at Concorde 2 or Digital.
What about eating in Brighton? Can you tell us your favourite places?
If you like Sushi, the one in the Town Hall square is great.
And as a cultural visit?
There are 3 things; the seafront, the Lanes, and the centre.
Is there any advice you would like to give to future students in Brighton?
Residences at Sussex (as it can be difficult when it comes to choosing) :
Swanborough is one of the best, it is in a good location and has the best communal spaces along with Northfield; on the other hand they are the most expensive. The bad thing about Northfield is that it is the furthest away from the centre of campus. Generally speaking all kinds of people live there but you do notice a small difference with them being the most expensive.
Lewes Court is where I live. There are rooms with or without their own bathrooms and generally it is great, especially if you have good flatmates. It's in the middle in terms of lifestyle and people, there is always something to do. The communal room and kitchen are really, really good. I honestly spend most of my time in there with my housemates.
Brighthelm is the same style as Lewes Court but in the form of small houses, also recommendable.
East slope is the 'ghetto'. The atmosphere is very '18 year olds' even though there are people of all ages, but there are lots and lots of parties. Now, in terms of comforts, don't expect too much. It depends what you are looking for!
Park Village in terms of style- they don't have a table in the communal room which is an issue…
If you have any doubts, ask me!
xx
---
Photo gallery

---
---
Content available in other languages
Share your Erasmus Experience in Brighton!
If you know Brighton as native, traveler or as exchange student... share your opinion on Brighton! Rate different characteristics and share your experience.
Add experience →