Learning Curve
My parents left after four short but fun days exploring the city and setting up my room. From then on it's been a learning curve, not the type of learning curve you have at an English university, back in Southampton I learnt how to cook and how to study, I learnt that everyone misses home and that the teachers will reply to email, eventually! Here though in Bordeaux, it's a different curve. It's almost as though you're riding Stealth (a roller coaster at Thorpe Park, England), you are thrown into the ride straightaway and the only way is up, this is the high. Exploring Bordeaux with new friends, discovering new places unknown to tourists, the hidden treasures and speaking French constantly which ofcourse is why you're studying here in French, but then suddenly you have one bad day which brings you down the other side. Back to reality. The low. Even for me, and I've been here for almost 2 months, I have a bad day every now and then, and it's totally normal. Something doesn't go to plan or you don't understand everything the teacher says, you stress about exams or not understanding the questions (me). But I've finally figured that being here, and struggling every now is all part of the plan, nothing easy is worth trying.
There are definitely more highs than lows. My experiences out here in Bordeaux have been jam packed with excitement. I've already climbed the biggest sand dune in Europe (la dune de Pilat), visited Arcachon town for both a fieldcourse and just as a tourist, been on 2 boat excursions, meet some incredible people, been to an open air, had my boyfriend visit, visited art galleries... the list goes on (and in time I shall write more about some of these in separate blogs).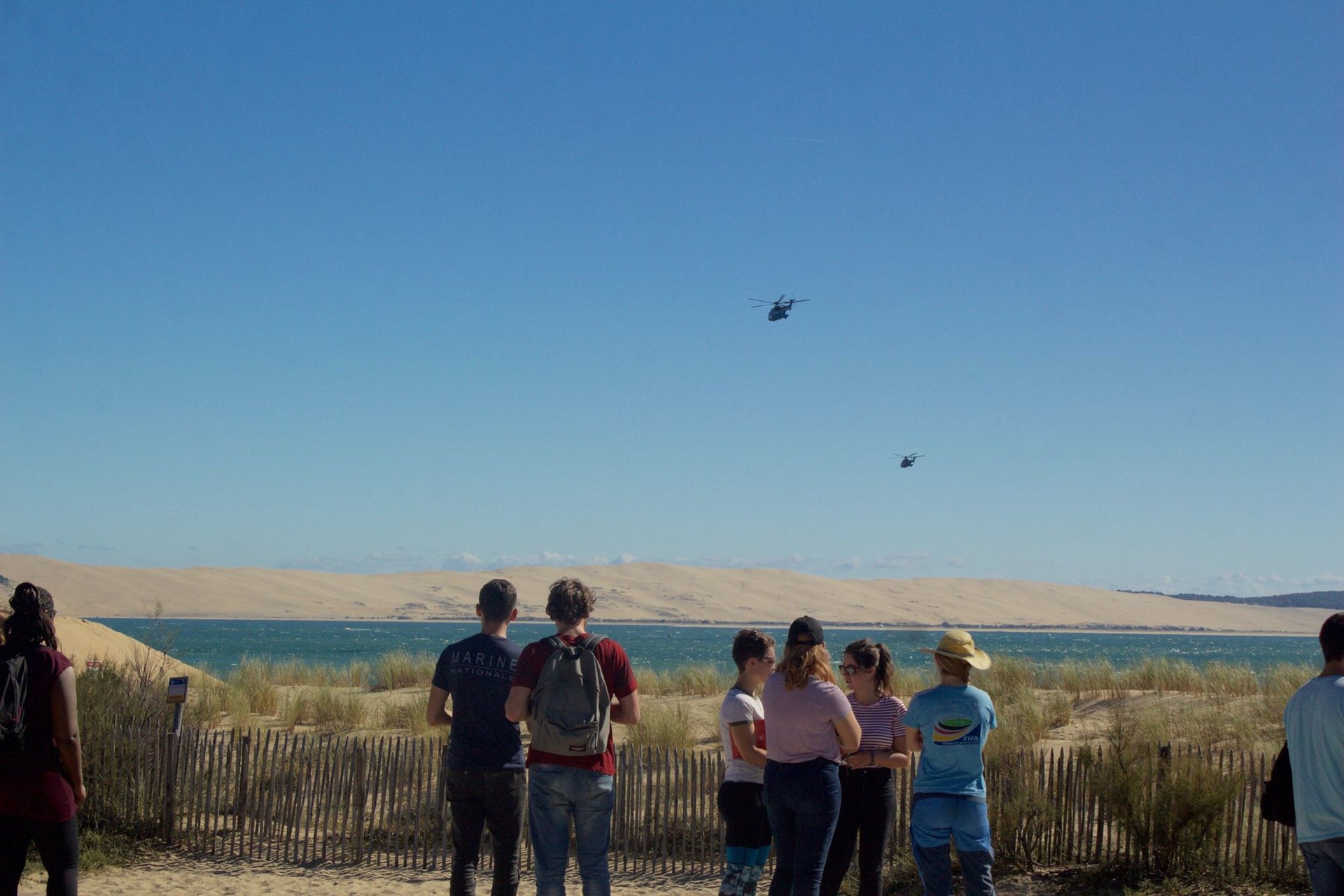 And now the french experiences which truly would only happen in France. The French are an extremely laid back bunch of people, they are pretty chilled and that goes for admin too! Somehow it took the university six weeks to register me, even though I was the first person to enrol (I made sure of this- turning up at 9am on the first day of opening). This made eating in university canteens an issue, (you need a student card to eat) and the French feel if you bring your own food to the canteen you are somehow contaminating their food. I am yet to discover why. At present I haven't been able to open a bank account as the banks require numerous sheets of random documents. All of these issues though do have positives, it means I have to converse in French when new problems arise. 
And finally, a normal Erasmus student treats their study abroad as a party year, but sadly for me I have chosen the wrong course as lectures are 9-5 every day which means I am too tired to go out and party like the traditional brand of Erasmus student. To add to this, I have already been assigned two reports to write, both in French on the field trips which took place last week. 
I'll keep you posted with how that comes along!
Much love 
Ellie x
---
Photo gallery
---
Want to have your own Erasmus blog?
If you are experiencing living abroad, you're an avid traveller or want to promote the city where you live... create your own blog and share your adventures!
I want to create my Erasmus blog! →