Public transport in Beijing
The last thing you would worry about when you are travelling in Beijing is the public transport. In Beijing, you can easily find an underground or overground station, and bus stops are almost everywhere. And more importantly, everything's fast.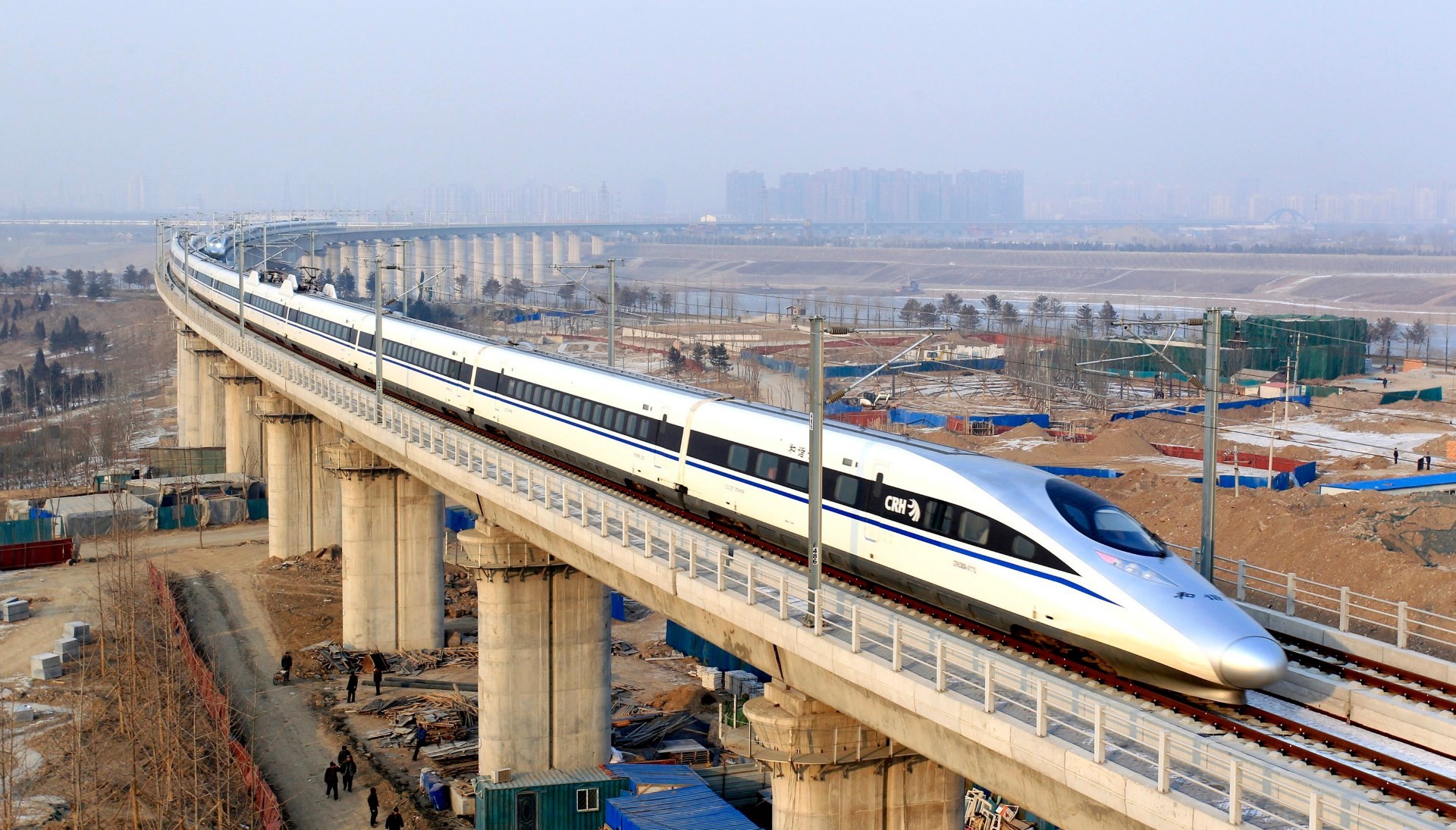 Underground
Just like in other big cities around the world, Beijing's underground system is huge - it doesn't only cover the urban area but also reaches the suburbs. The time it takes the underground train to travel from one stop to a neighbouring stop is about 2 minutes. You may think that two minutes is long, but what if I tell you that the distance between any two neighbouring stops is more than 1 kilometre? Yes, it's fast. By my experience, Beijing's underground moves faster than that of London or Paris. Also, you can rarely meet any problem with Beijing's underground. As far as I can remember, Beijing's underground rarely breaks down. Even when it broke down, the problem was quickly fixed, so there were few complaints. Another exciting aspect of Beijing's underground is its price. With 3 yuan (about 0. 4 euro) you can travel up to 6 kilometres; with 4 yuan (about 0. 55 euro) you can travel up to 12 kilometres; with only 5 yuan (about 0. 7 euro) you can travel up to 22 kilometres....Isn't that wonderful? Compared with other underground systems, Beijing's apparently has a better value for money. It looks that the only shortcoming of Beijing's underground system is its hours: during the six hours between 23:00 and 5:00, it is closed.
Bus
The bus ticket is even cheaper than the underground ticket, but of course buses move slower. In Beijing, traffic jams are everywhere during the rush hour, so it's not wise to take a bus during the rush hour when you want to save time. You may have experienced some traffic jams in other parts of the world, but you still can't imagine how terrible traffic jams in Beijing are. Can you stand it if your bus moves only 1 kilometre during 2 hours? It could happen in the city centre in the rush hour! However, when it's not the rush hour, everything's fine: buses arrive every 3 mimutes, you can find a seat during your ride, and it doesn't take too long to reach your destination. A ride usually costs 1 yuan (0. 14 euro), and surely, the farther you travel, the more you have to pay.
To use the underground or the buses in Beijing, you can either pay your fare before each ride or get a public transport card, load money into it, and swipe it every time you take a ride. The price is the same in the two ways. Actually it's not easy to find the places to get a card, so I suggest you just pay as you go. Prepare enough change, because most of the bus drivers won't give change to you.
---
Photo gallery

---
---
Content available in other languages
Want to have your own Erasmus blog?
If you are experiencing living abroad, you're an avid traveller or want to promote the city where you live... create your own blog and share your adventures!
I want to create my Erasmus blog! →