Nightlife in Barcelona - The best bars and clubs to party in Barcelona
We're aware that Erasmus is not just about partying, but going out to escape the routine and studies with people from all over the world is something that never hurts anyone, right? That's why today we bring you this nightlife guide so that you have the best places to go out and party in Barcelona at hand. Come on, get ready 'cause we're going out tonight!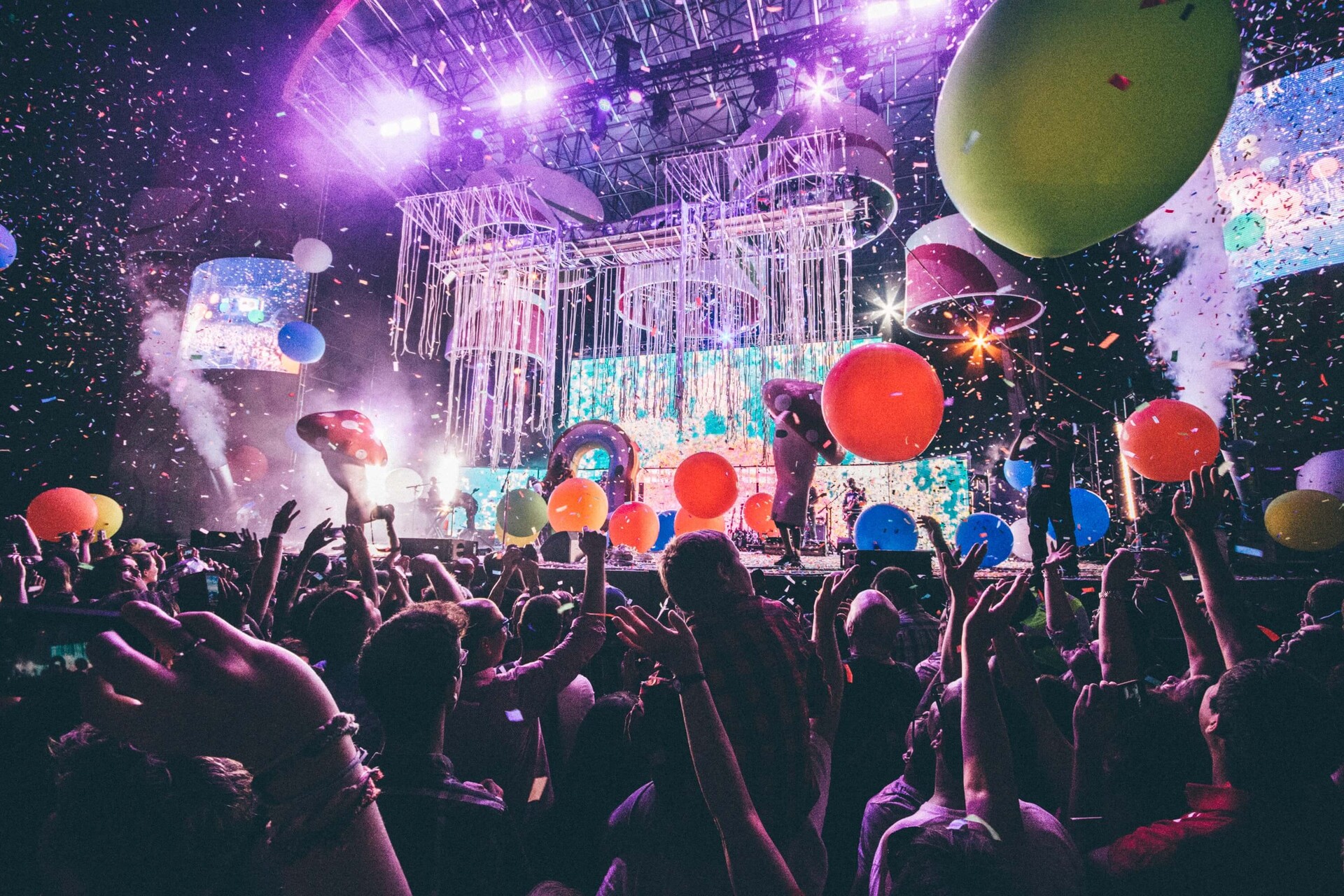 Where to party in Barcelona: the best places to go out in Barcelona
Barcelona is one of the liveliest cities in the country for going out at night, so if you come here on Erasmus or with your mobility grant, you're in luck! Whatever you like, you'll find your favourite place to party or have a drink with friends in Barcelona.
The best places to party in Barcelona are scattered throughout the city, as each neighbourhood has different qualities, so whether you prefer staying in one place or moving depending on the mood of the night, here are the party places you can find to go out in Barcelona:
Barceloneta Promenade and Vila Olímpica. Barcelona's nightlife area par excellence; on the Barceloneta promenade you'll find plenty of nightclubs for you to choose the one that best suits your preferences. If you get tired of one of them or you're not in the mood for a certain type of music, you'll always be spoilt for choice. It's impossible to get bored!
Zona Alta. This area, which includes Carrer d'Aribau and the surrounding area, as well as the streets of María Cubí and Santaló, is known as Zona Alta, and is full of bars and clubs for a fun night out.
L'Eixample. This is one of the largest areas of the city, very central and with many bars, restaurants and entertainment areas. There are places for everyone.
La Rambla. This well-known avenue crosses the city all the way to the seaport, and here you can find everything from shops, bars and restaurants to nightlife.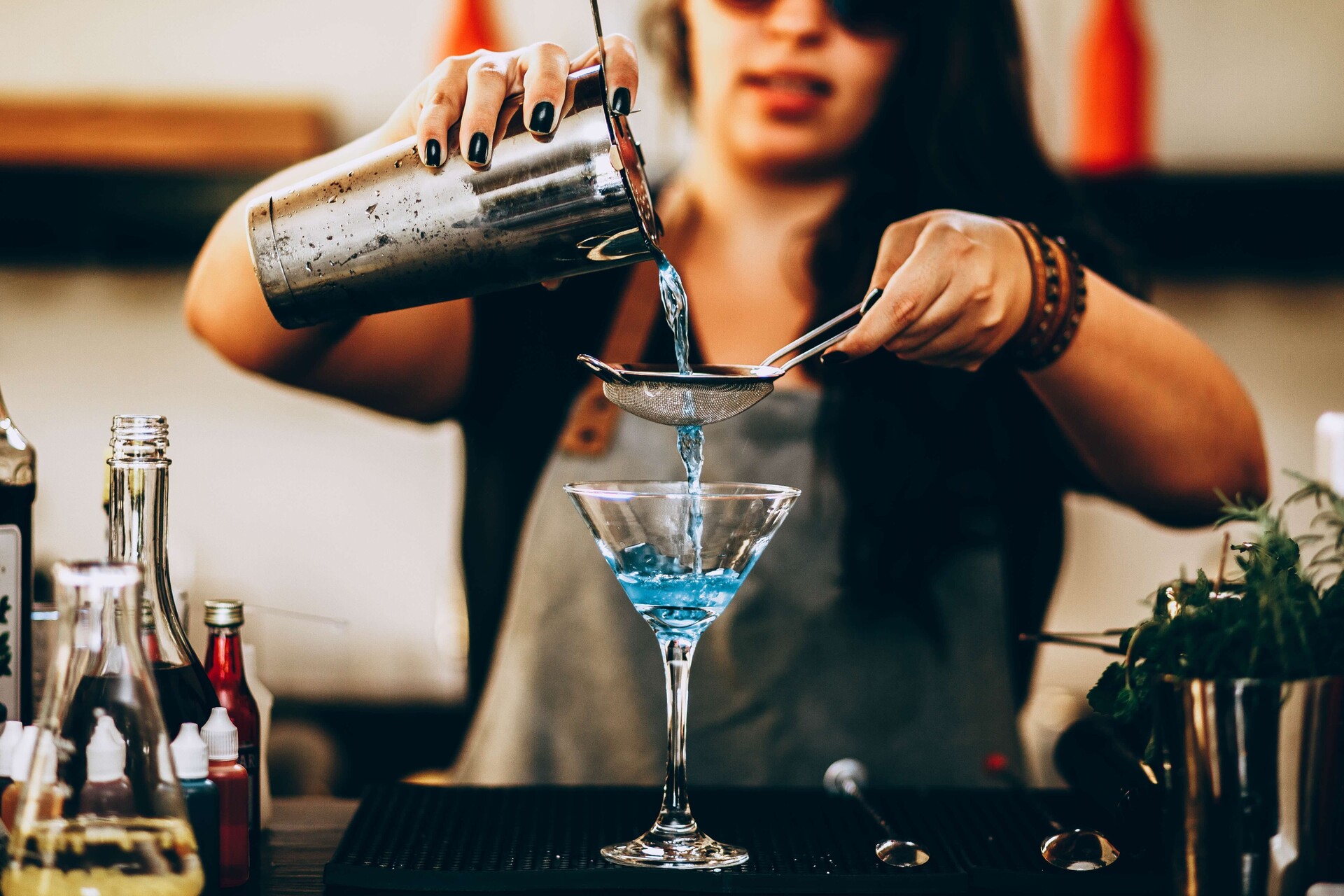 The best bars in Barcelona
Barcelona is an international and diverse city, which is why it has all kinds of bars for you to try and decide what's your type. Are you more into beers, cocktails with or without alcohol, or does it depend on the day and what you fancy?
Whether you live in Barcelona and want to do something different or you're just passing through and want to know the best bars in Barcelona, here we bring you a selection for all tastes and locations.
Paradiso
This bar is located in Born neighbourhood and it's the place for you if you want to live a surprising experience from the moment you go in (it's hidden as if it were a clandestine bar), and with every drink you order. We won't tell you more! As if that wasn't enough, it has been awarded by The World's 50 Best Bars 2021 and is in 4th place.
Two Schmucks
This trendy cocktail bar, which also serves breakfast and brunch with vegetarian and vegan options, is very popular and it's located in El Raval. It has a relaxed and safe atmosphere to spend an afternoon or evening with friends having one of the best cocktails in town. It is ranked 11th as one of the best bars in The World's 50 Best Bars 2021.
Sips
Located in L'Eixample, this cocktail bar won't leave you indifferent. It has an innovative menu and a very original presentation of its cocktails, good music and a pleasant atmosphere. It has also been awarded by The World's 50 Best Bars 2021 and is in 37th place.
Dr. Stravinsky
Also located in the Born area, this is one of the best known places in the city to go out for a drink. Although it tends to be crowded, it's worth the wait, as people say it has a good atmosphere, friendly staff and original drinks.
Especiarium Bar
Well known by the locals and with good reviews, this bar is located in the Born and stands out for its cocktails, friendly and professional service and decoration.
Bar 134
If you like beer, this is the place for you. Located in the heart of Barcelona, this bar offers local, craft and imported beers. The staff is friendly and the bar has a great atmosphere.
Margarita Blue
Located in Barcelona's Gothic Quarter, this lounge bar will charm you if you are looking for a relaxed atmosphere and you like jazz and blues. It usually has live music and serves food as well. The staff's friendliness, the food, the variety of cocktails and the atmosphere stand out.
First Cocktail Bar Barcelona
If you like original and fun bars, you'll love this place located in the Gothic Quarter, near La Rambla. It serves tapas, drinks of all kinds including cocktails and has an informal and original atmosphere. It usually has live music and stands out for the friendliness of the waiters and its good prices.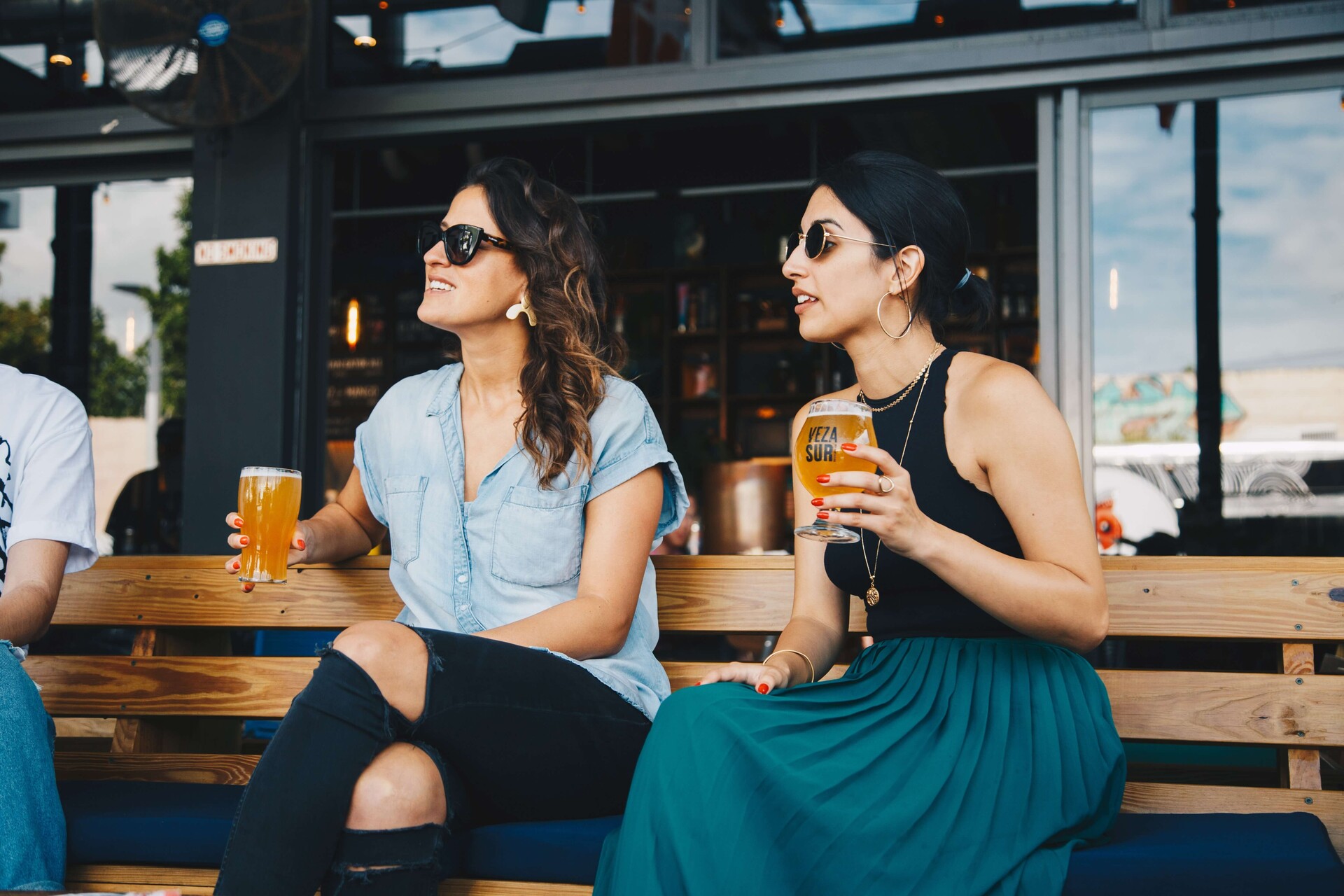 The best nightclubs in Barcelona
We couldn't write a post about nightlife in Barcelona without mentioning the best nightclubs in the city, because it doesn't matter if you're more of a concert person or a party person, there's something for everyone. It doesn't matter if you're more of a concert person or a clubber, there are clubs for everyone!
If you're going to Barcelona soon or you've already arrived and you want to know which are the best clubs in Barcelona, here are some of the most popular among Erasmus students and locals.
Razzmatazz
This is one of the most famous and emblematic clubs in the city and one of the best rated. It's located in Poblenou, near the Marina, in a very lively area with many services. This club offers concerts and DJ sessions, so keep an eye on their website for their full programme.
Sala Apolo
This concert hall and nightclub is located in Villa Olímpica area and has good reviews. It's generally popular for its good atmosphere and live music, and is often a favourite among Erasmus students.
Opium
A well-known restaurant, bar and nightclub in the Barceloneta area, and although like almost all the clubs in this area the price is not as affordable as in other parts of the city, the place is very spacious and has different areas depending on what you like. It stands out for its atmosphere.
Pachá
Similar to the previous one but more internationally known, Pachá offers a restaurant service as well as being a nightclub and has a terrace with sea views. There are concerts and sessions by international DJs and it stands out for its atmosphere and electronic music.
Shoko
Restaurant and lounge club, also on the Barceloneta promenade. The food service, decoration and night-time atmosphere are outstanding.
Bikini
Located in the heart of Diagonal, next to the L'illa shopping centre, the Bikini club is quite popular and offers concerts and DJ sessions. Its acoustics and ambience, as well as its decoration, are usually outstanding.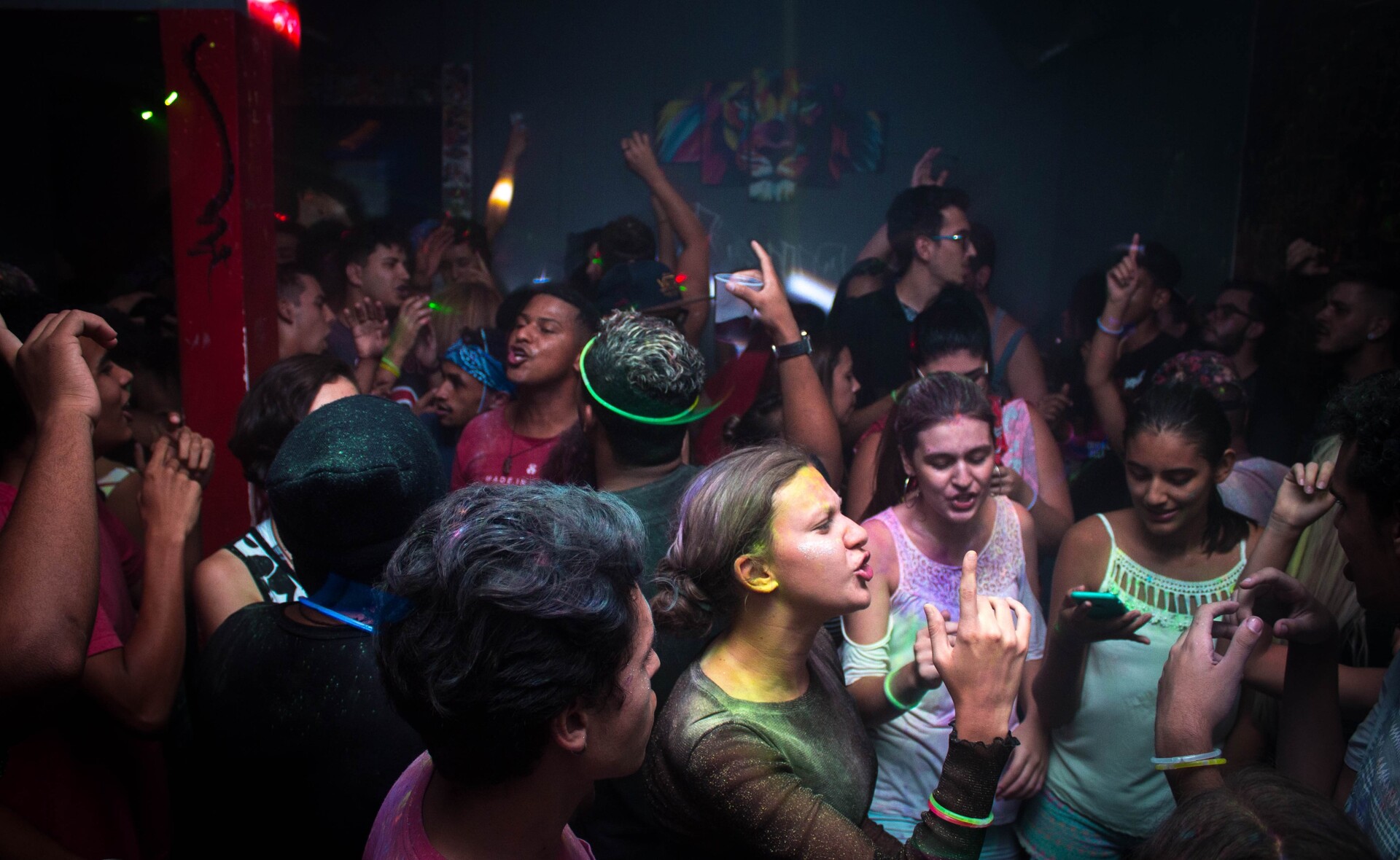 And you, have you already been out partying in Barcelona? Which bars, discos and nightclubs do you recommend? Remember to enjoy and make the most of your Erasmus time, but always with safety in mind!
If you're coming soon to the city and you're looking for the best tips, take a look at Marta's Experience in Barcelona and start looking for your accommodation in Barcelona now.
---
Photo gallery
---
---
Content available in other languages
Want to have your own Erasmus blog?
If you are experiencing living abroad, you're an avid traveller or want to promote the city where you live... create your own blog and share your adventures!
I want to create my Erasmus blog! →