Rocking At The Oval
Introduction
In this piece I will be describing one of my favourite experiences at the Adelaide Oval. This guide will walk through the whole experience of the concert and how to get around the Oval to get where you need to be. Hopefully, this guide will inspire you to go on concerts while you're on exchange in Adelaide University. It's definitely an experience I would do over and over again. First, let's start with a bit of background. The Adelaide Oval is one of Australia's oldest sports grounds. Here, you could watch cricket, AFL, football games and even concerts, boxing matches and more. I had worked here and have experienced some great concerts simply by working behind the counter. Although, in this concert I could not miss being at the very front of it all. The Adelaide Oval has a capacity of over 53 thousand people. This capacity was extensively filled almost to the brim for this concert. Welcome to my AC DC experience.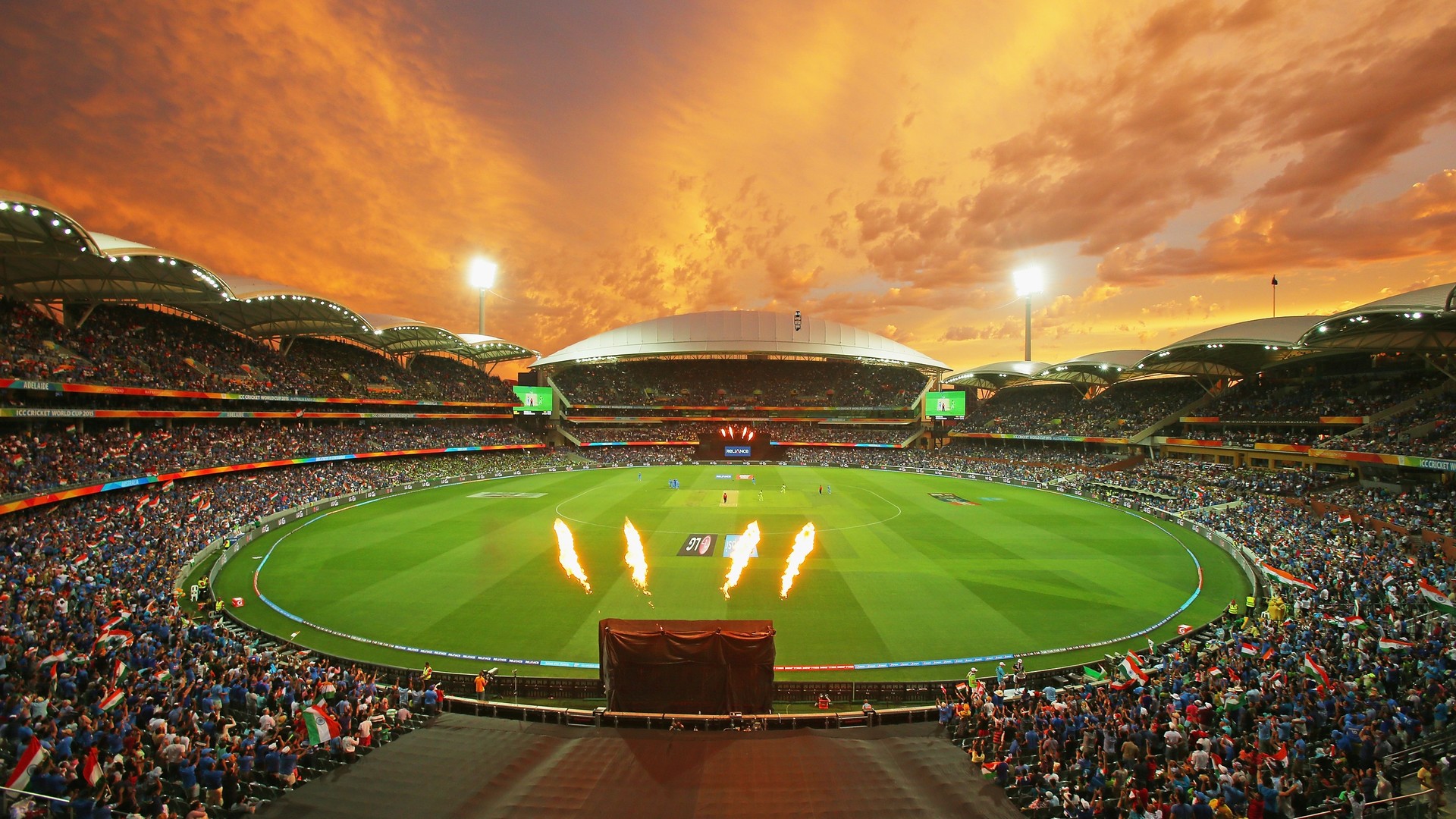 (Source:http://www.sportingnews.com/au/league/news/state-of-origin-adelaide-oval-perth-2018-fixture-nrl-2020/2h3tpa4ickih1377k0owyg57l)
It's a bit of an interesting story as to how I had ended up going to an AC DC concert. I had been a fan of this hard rock band since I was but a young boy. I would listen to them play on the radio with their major hits such as TNT, Thunderstruck, Highway to Hell and Back in black. It was later on in life during my middle school years that I began to fully appreciate their music style as one of excitement and fun. They were especially a favourite of my youngest uncle who was the person to introduce me to their music which also included Guns N Roses.
Back to the story. I was cycling into the city using my mate's bike as I had not bought one yet and he was more than generous to lend it to me that day. As I was cycling down from the Northern part of the city to the main CBD I noticed some flashing lights to my right. The Adelaide Oval was standing tall and proud on a clear sky day. It was a very scenic situation. The Oval had a few screens spread out around it to showcase either upcoming games to advertisements of different kinds. The thing that caught my eye was a logo in big red letters: AC DC in Adelaide. My heart almost stopped. One of my all-time favourites were keen to come to Adelaide for a classic Aussie concert. I was ecstatic. I quickly turned around and cycled back to my house as fast as I could.
When I got home I rushed over to where my mate was staying and told him the great news. He was also an AC DC enthusiast and was overjoyed to hear the news I had to offer. We immediately went online to look at the ticket sales and were overjoyed to see that they only recently started selling tickets. We ended up buying two tickets at the very front of the stage. This was an incredible moment for both of us. I was on a high for the rest of the day. It was strange to think how unlikely it was for me to find out about AC DC coming just from a large screen located in one part of the city. If I had noticed much later then I could have completely missed out on getting good tickets as they would have been sold out by then. So, this experience should teach you to always keep an ear to the ground when in a new country (or even one you've been living for a couple of years) as you never know what you'll be able to find.
The concert
Let's fast forward it a couple of months. We were standing in line to get in to the concert venue. I was keen as to finally get the show on the road. It was quite busy meeting with all the people around. There were some merchandise spots and I ended up buying a headband and sleeveless shirt (the former I use quite often). It was a bit pricey but it was a great souvenir to have. Make sure you print out your tickets in case of any mishaps with your phone. The lines stretched quite long and it seems that often enough you will be forced to wait quite some time to get inside. So, if you're grabbing some standing up tickets then you should make sure to go in early so you get the best possible spot. This was the case with us. We went relatively early and we were basically by the barriers within touching distance of the stage. It was a great feeling. As most concerts go you will firstly have some bands playing at the beginning to warm up the main band and to also offer these smaller bands a better chance of finding fame and concert hosting experience.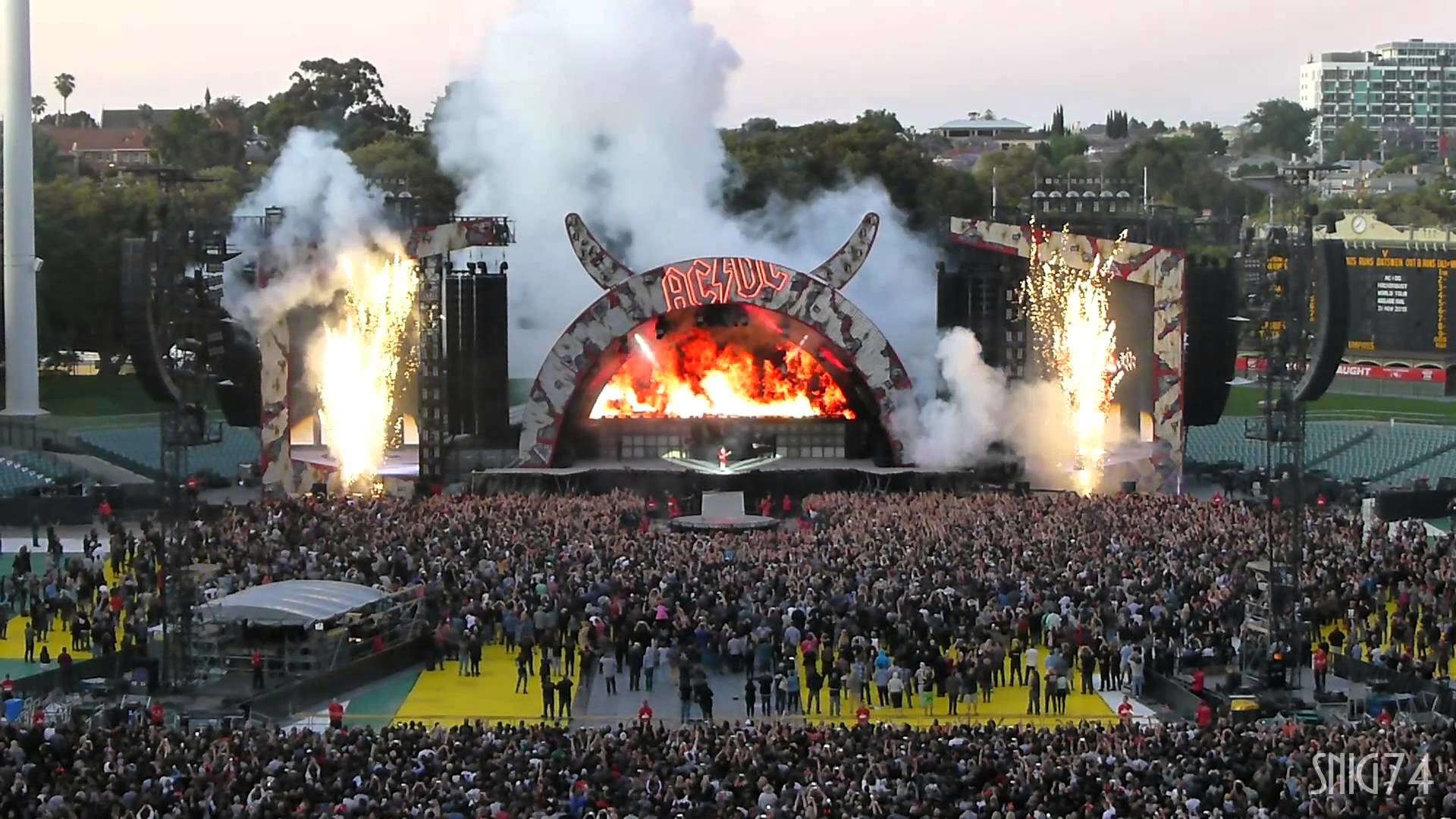 (Source: https://www.youtube.com/watch?v=STB79FUD8cY)
Many people end up skipping these warm up bands and go straight for the main event later on. That is a very decent option if you have an allocated seat (which there were thousands of to choose from). Although, if you're in the standing area then prepare accordingly. If you decide to come early but are not keen to go straight to the concert you could go to the different alcohol selling areas and the food spots. They sell many different types of alcohol which mainly constitute as beers and spirit drinks. Keep in mind that if you shop at any of these places then you will have the risk of losing it all when the concert gets underway as it will be very packed up and the people there would be jumping about in excitement. So, be warned. Also, it is quite pricey to buy alcohol here. Unless you plan to spend a fortune then you should either drink before or just go crazy with the spending at the concert. However, at all times you should make sure to not overdo it with the drink. There will also be children at the concert and you may also put others at risk.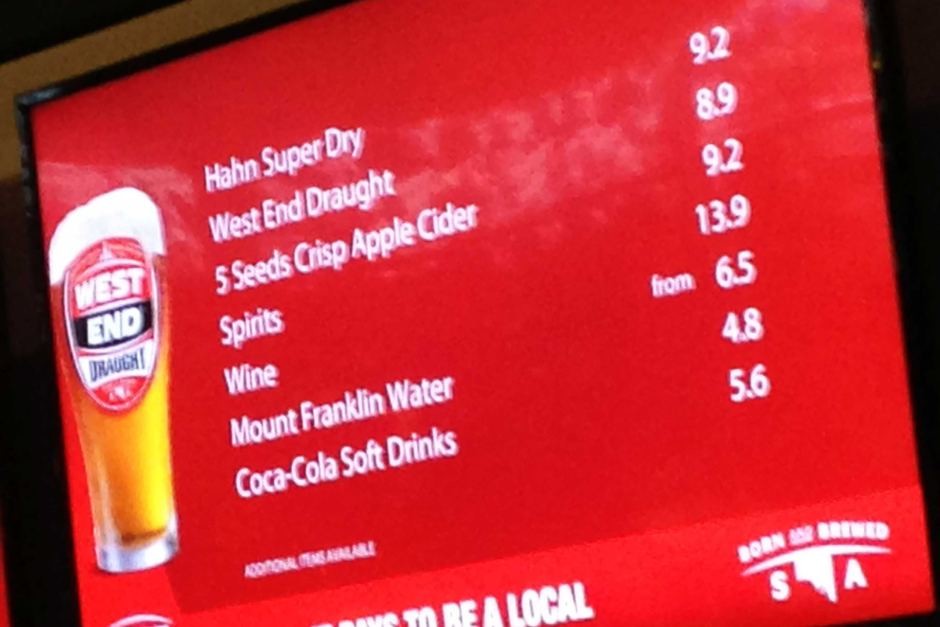 (Source:http://www.abc.net.au/news/2017-02-22/prices-at-adelaide-oval-becoming-untenable-for-families/8289382)
Food
Another thing you could do is dive in for the food. There are many food points where you can find tuckshops filled with many friend goodies. The food ranges from snacks and ice-creams to fish and chips, dim sims, fried chicken and many different things. There are also donuts and more sweet treats which I recommend you try out. It's great fuel for a dancing event such as a concert. So, make sure to not miss out on any of these goods. It may be too late to do it during the concert. Or, you could survive for a couple of hours before going into the city and finding a proper place to eat for not too expensive of a price.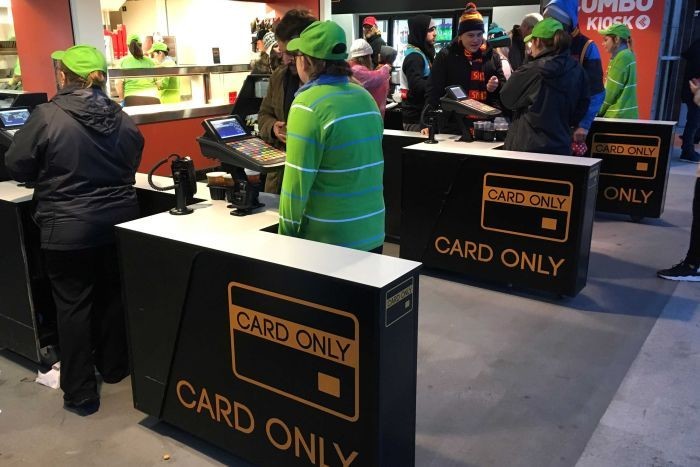 (Source:http://www.abc.net.au/news/2017-09-07/adelaide-oval-card-only-stalls-taking-over/8881156)
After grabbing your snacks and drinks then make sure to make it down back to the concert area. From there you will enjoy a spectacular concert where cannons, an oversized inflatable lady and crazy rock gear and great guitars could be found. The concert was honestly one of the best ones I had ever been to. They may be old but they are still able to rock an amazing concert. It's unfortunate that nowadays it's basically impossible to get the band together as death, sickness and more has caused many of the members to simply leave the band whether they would like to or not. Honestly, if given the chance they would keep on rocking for eternity. They were already at a very elder age when they were performing back then. I felt honoured to attend one of rock's greatest bands and an inspiration to many different future bands.
Getting out of dodge
I recall how when I was singing from song to song I was close enough to make individual eye-contact with Angus Young and Brian Johnson. It was an unbelievable experience. By the end of it all my mate and I were on a constant high. By the end of it all the crowd began to shuffle outside. A couple of unfortunate fights broke out. Although, it's not uncommon to have drunk hot heads picking up with randoms as a form of self-validation that they are tough. Regardless, be careful to keep out of trouble. You will also have to be patient to leave the concert venue as it will take a sufficiently long time to get out. Also, most buses, Uber and Taxi services will be working on overdrive so do not expect an easy way home. Traffic will also be intense so those that plan to miss transport services will not be spared.
I recalled how it took us almost twenty minutes just to leave the venue. We then walked up the main road and waited by a bus stop.
There were a crazy amount of people here so even if our bus came it would get crazy full so we would have to wait for the next one. Be prepared to waste quite a bit of time like this. Once you finally get home you can relax. Or, you could go into the city and enjoy a nice meal after all the calories burnt running around and jumping up and down. Just be wary that there will be quite a few places crazy full. So don't get too impatient if you do not end up getting in anywhere fast. Hopefully this experience will serve as a great guide to inspire you to go concert going in Adelaide or anywhere else really during your Erasmus experience. Do not shy from new or fun experiences. Happy adventuring and rock hard!
---
Photo gallery
---
Want to have your own Erasmus blog?
If you are experiencing living abroad, you're an avid traveller or want to promote the city where you live... create your own blog and share your adventures!
I want to create my Erasmus blog! →