Marketing
Instituto Português de Administração de Marketing - Lisboa (IPAM Lisboa)
Location

Lisbon, Portugal

Degree Type

Bachelor

Start Date

2021/09/20

Duration

3 years

Application Deadline

2021/07/12

Language

English

Attendance

On Campus

Dedication

Full-time

Pace

Instructor-paced

Tuition fees

7529 €
Program description
This global bachelor in Marketing is designed to meet the challenges of the disruptive and ever-changing global market environment, being the only program in Portugal taught in English.
It is future-oriented, internationally-minded, with fully digital content and analytical focus. Our learning environment aims to enhance students learning experience with the support of a highly skilled team of professors and staff. It also stimulates students an international experience, both within the classroom and by going abroad through international partnership programs, giving the students a wide perspective of the professional market and employability.
The academic model is based on a strong practical component, where students respond to real business challenges from companies, such as McDonald's, National Geographic, PwC or Branditnext.
Students also have the opportunity to participate in national and international competitions like Spot Games Santa Casa and Global Management Challenge, the world's largest strategy and management competition.
Careers
Analyst
Market Analyst and Research
Branding, Consultancy
Pricing Analyst
Product Management
Digital Specialist
Strategic Marketing
Sales and Promotions
Chief Marketing Officer
Marketing & International Business
International Experience
Students have the chance to live a truly global experience with our international mobility programs in top international universities, such as Pace University (New York), DCU (Dublin) and EPHEC (Brussels).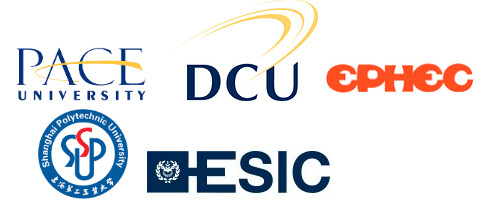 Companies
Throughout the program, students will have the chance to work on Employability Lab, which supports them to get in contact with the labour market.
Students will also partner with global brands with international recognition in work projects and through internships.
---