Bachelors of Arts in Business
IBAT College (IBAT)
Location

Dublin, Ireland

Type of Degree

BA

Start Date

2021/09/20

Duration

3 years

Application Deadline

2021/08/20

Language

English

Attendance

On Campus

Dedication

Full-time

Pace

Instructor-paced

Tuition fees

12750 €
Program description
Why this Programme?
This programme is differentiated from other general business degrees in that it is underpinned with the knowledge and skills required for data informed decision making. In the first year you will gain a fundamental understanding of data collection and presentation, as you progress you will learn how to be more critical in your analysis, you will learn how this analysis is applied to decision making and business intelligence and by the final year you will be confidently using modern tools and techniques to understand how good data is used for predictive purposes. In today's workplace a fundamental understanding of ethics throughout business practices and an appreciation of corporate governance is expected at all levels in the company, this programme will provide you with this knowledge.
Another reason for selecting this programme at IBAT College Dublin is the supportive college environment, small group practical classes and the College's reputation for being responsive to learner needs.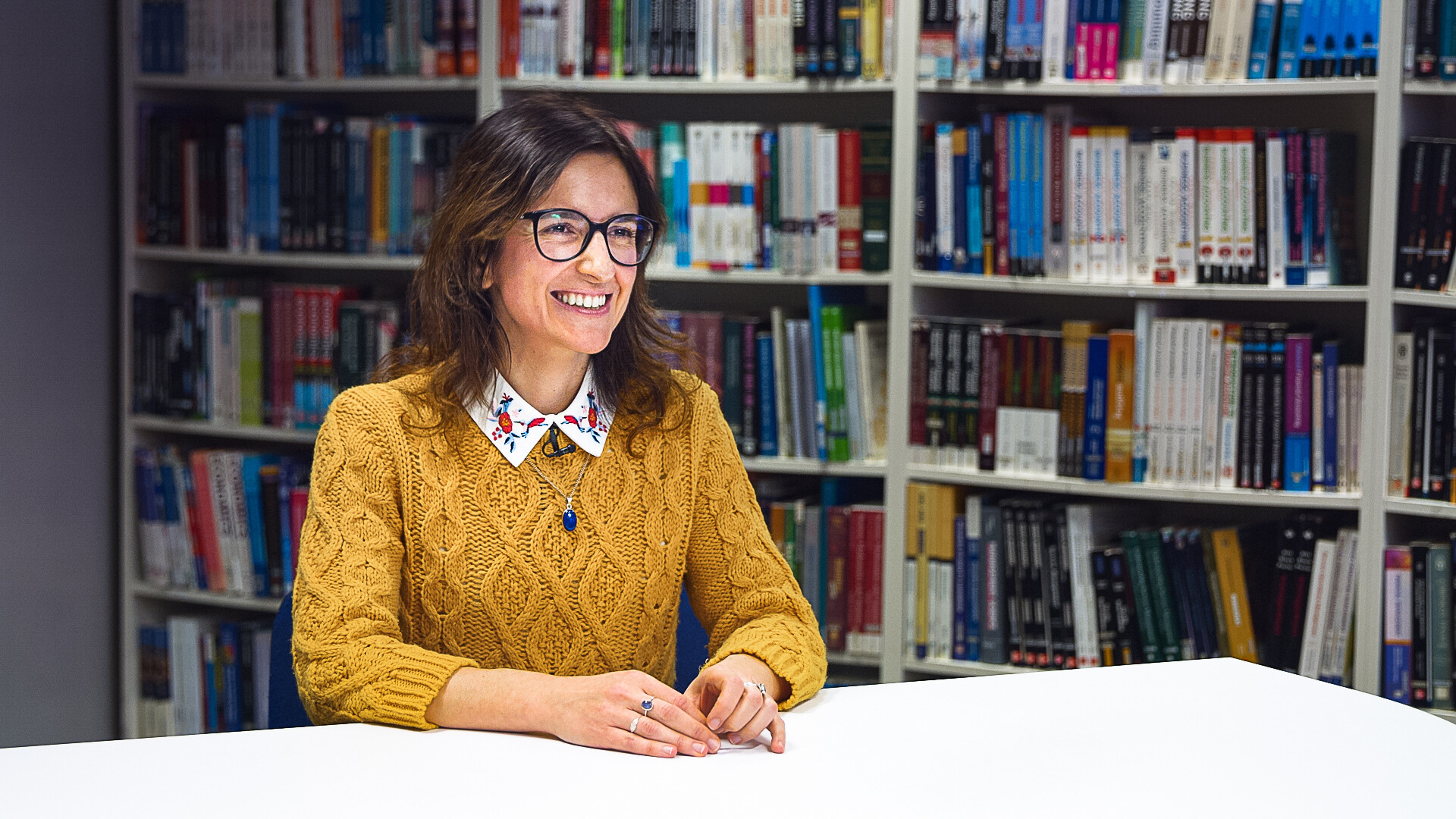 This programme is designed for:
Prospective students intending to pursue a career in business or management.
Those intending to start their own business.
Those wishing to pursue a general higher education programme and develop industry relevant skills, in a supportive academic environment.
Programme Overview
The BA (Honours) in Business is targeted at school leavers and mature students preparing for a career in business. Students will acquire a broad knowledge of modern business management operations and be able to demonstrate a range of skills and competencies relevant to the current industry context. This programme is designed to give a structured business education, in a supportive environment, providing a solid foundation for a successful career in an international, multicultural business setting.
Personal development is a key feature of higher education – as you progress through this programme you will become increasingly self-confident and capable of working in diverse groups and be able to communicate effectively at a variety of levels to prepare you for employment or further study. Industry stakeholders were involved in every step of the development of the programme and have advised on the skills and competencies that are valued most highly by employers, the assessment strategy in this programme ensures that you will have the opportunity to acquire those skills and that you will be able to demonstrate them confidently. Each student will have the option to take a Business Project or a Professional Practice Project to develop an area of particular interest to you and allow you showcase your achievement.
On successful completion of the Bachelor of Arts (Honours) in Business you will be able to:
Demonstrate an extensive knowledge and in-depth understanding of current theories, concepts and principles of key business discipline such as management and strategy, economics, marketing, finance, HR and ICT and entrepreneurship in both domestic and international business environments and how the application of modern technologies such as data analytics and current communication systems enhance the field.
Evaluate concepts and theories of the core subfields of business including management and strategy, economics, marketing, finance, HR, ICT and entrepreneurship and be able to apply them creatively to develop business opportunities.
Critically review and analyse a diverse range of business data, select appropriate methodological techniques to solve business problems and present, defend and advocate insights and ideas.
Demonstrate a range of professional attributes, judgement and informed analytical skills to analyse problems and apply creativity in designing and implementing solutions and effectively communicate responses in a modern, global business environment.
Contribute to the process of business development, using knowledge from a range of subject areas, analyse information to contribute to solutions to complex business problems, accept accountability and have a critical understanding of ethical implications in business and the wider social context.
Demonstrate the ability to work collaboratively as a member of a team in interdisciplinary and multicultural environments and exercise autonomy, self-direction and initiative as a team leader in dynamic and complex business situations.
Demonstrate a self-awareness and ability to initiate own professional development and the development of others, through coaching and mentoring to function effectively and ethically in complex business environments. Be amenable to engaging with new developments and practices within Business.
Articulate the wider social, political and business contexts within which the business professional operates and the need for high ethical, professional and legal standards in one's work and in particular towards stakeholders and society at large.
Programme Structure and Content
The programme takes three years to complete full time. Each academic year comprises 24 teaching weeks, 2 study weeks and 4 assessment weeks and is divided into two semesters. Students take 6 subjects (modules) per semester. Approximately 50% of the modules are examined by course work and 50% by a blend of course work and examination.
In the final year you select a business topic of your own choosing and undertake a project, this can be by research or alternatively by professional practice working on a real business problem with a company. The outcome of the project will be showcased at a presentation event attended by recruiters and employers.
Modules:
Year 1: Introduction to Business, ICT in Business, Business Mathematics and Statistics, Effective Communications for Business, Learning and Development, Marketing Fundamentals, Microeconomics and Macroeconomics, Consumer Behaviour, Financial Accounting, Management Principles and Principles of Business Law.
Year 2: Digital and Social Media Marketing, Ethics and Regulatory Compliance, Human Resource Management Fundamentals, Information Systems Management, Management Accounting, Operations Management, Business Law, Applied Project Management, Business Intelligence, Economic Analysis and Sustainability, Consumer Behaviour and Marketing Communications and Sales Management.
Year 3: Data Analytics for Business, Financial Management, Innovation, Enterprise and Entrepreneurship, Personal and Professional Development, Research Methods, Strategic Human Resource Management, Corporate Finance, Corporate Governance, Information Security Management, Organisational Leadership, Strategic Management and a Business Project or a Professional Practice Project.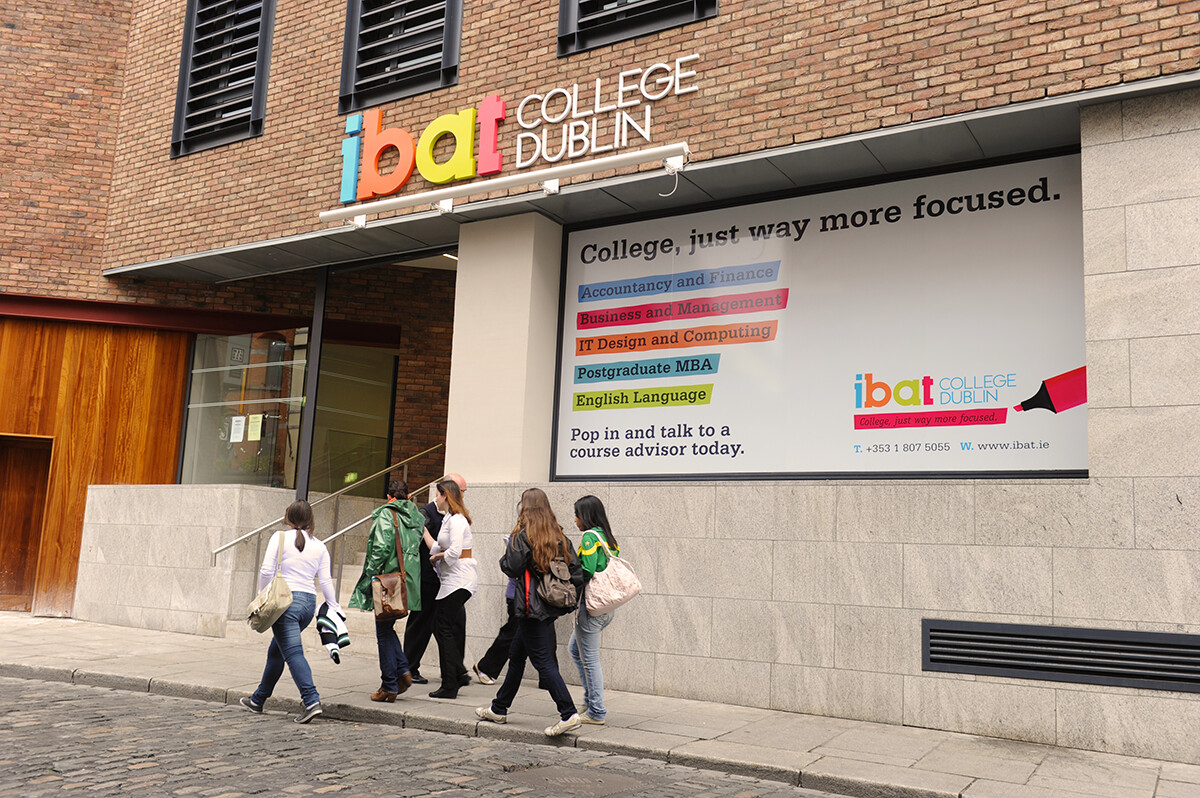 Why IBAT College Dublin?
In addition to industry informed programmes IBAT College Dublin is committed to education for sustainability and is located in a green campus in the heart of Temple Bar. The college provides a supportive learning environment, small group practical classes and has reputation for being responsive to learner needs.
Our Values:
Learners' First
We have a deep commitment to our learners. The learner sits at the heart of everything we do. We seek and act on their feedback to enhance their experience.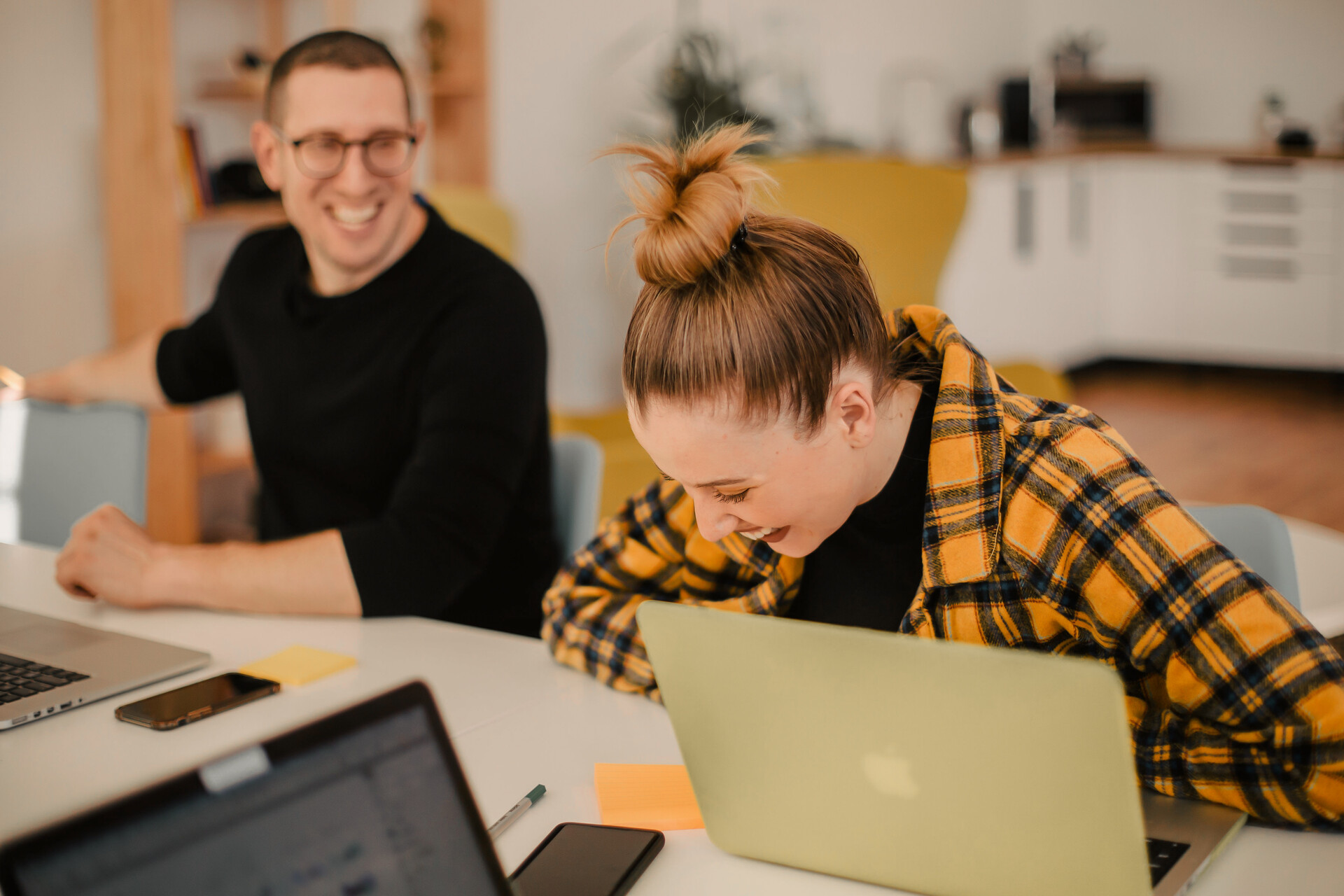 Integrity
We act with integrity and hold ourselves to the highest standards of fairness, honesty and transparency.
Empowerment
Our educational philosophy is to inspire and empower the individual through the creation of independent and creative thinking, the development of knowledge, know-how, skill and competence in a nurturing learning environment that promotes an ethos of lifelong learning.
Respect
We treat everyone with dignity and celebrate the global diversity of our learners.
Collaborative
Our staff work with learners, employers and academic partners as a team and we encourage an open participative culture.
Career Prospects
Industry stakeholders were involved in every step of the development of the programme and have advised on the skills and competencies that are most highly valued by employers. The programme is broad based, industry focussed and designed to produce a well-rounded employment ready graduate, who is also qualified to undertake further studies, such as specialised master's programmes or a teaching qualification.
Graduates will be able to apply the knowledge of core business and management theory to a variety of authentic business scenarios in an international context, think critically, act ethically and communicate effectively. Graduates will apply an attitude of personal accountability and lifelong learning, demonstrating enhanced social responsibility for a future of sustainable development.
In summary, the programme provides a strong grounding in fundamental business concepts, ideas, practices and methodologies and leads to an honours award recognised worldwide.
A graduate of the BA (Honours) in Business course will be strongly suited to a position at a junior or middle management level across many different sectors, from SME's to Multi-National Corporations. This degree programme also prepares graduates for entry level positions in a number of different business areas, such as Marketing, Sales, Project Management, Business Technology or Human Resource Management, to name but a few.
Many of the College's graduates pursue postgraduate qualifications in a range of areas and are well equipped for progression onto IBAT College Dublin postgraduate programmes.
Why study in Dublin with us?
1. Graduate starting salaries are at an average of €33k* and this is something that 90% of graduates manage to achieve.
2. Dublin is home to large and prestigious organisations such as Google, Facebook, Accenture, Hubspot, Mastercard and Salesforce – the perfect place for you, an aspiring global business professional
3. In late 2018, employment levels reached an all-time high* in Dublin, which along with the prestigious organisations based in the city, offers huge employment potential for graduates and will be a good start to your global career.
4. A 12 month post-student work permit enables graduates to gain invaluable experience with these companies or one of the numerous start-ups based in the city boosting your skills and youe CV.
5. A city-centre campus in the heart of Dublin equipped with modern facilities and connected perfectly to work and play opportunities.
Entry Requirements
The entry requirements are:
Two H5 grades and four O6/H7 grades in the Irish Leaving Certificate.
Or
Overseas equivalent qualifications
These need to be appropriately aligned with the corresponding QQI standard for a level-8 Business award. If you are presenting with a qualification from overseas, this will be subject to checks. IBAT College Dublin uses a number of comparison systems, such as the NARIC Qualifications Recognition system, to compare and establish equivalency of international academic awards.
In addition
Mature Applicants who are at least 23 years of age on 1st January of the year of admission are deemed to be mature applicants and are not required to meet the normal academic entry levels. A mature applicant must demonstrate their ability to succeed by providing evidence of current and prior learning and work experience, explaining their motivation, and how committed they are to succeeding on the course.
Mature applicants are considered on the basis of their previous studies, both formal and non-formal, and relevant work and life experience. This means you must submit a detailed CV, personal statement outlining your motivation for studying now, 2 work based references and any documentation such as training courses that you completed. This will demonstrate your engagement in learning in different contexts and assuring a more timely decision on your application.
Applicants with an ordinary degree in business (or equivalent) will be considered for direct entry to the Award Stage.
Applicants who possess a Foundation Certificate or QQI-Further Education award /FETAC Level 5/6 award. Distinction grades in at least 3 components is required.
All applicants are required to demonstrate competence in English Language. Competence is demonstrated if your:
First language is English.
You completed a recognised English language test, no more than two years prior to their application, such as IELTS Academic. An IELTS score of 6.0 in the IELTS Academic version, with at least a 5.5 in all components, or equivalent, is required for non-native English speakers. The IELTS GENERAL TRAINING version is not designed to test the full range of language skills required for academic purposes and as such cannot be used. Consult with a member of our Admission's team to discuss equivalent English language tests.
You took your final school examinations such as the Irish Leaving Certificate or A-Levels, or a formally accredited programme of Higher Education of no less than 60 ECTS, through English, in a country where English is recognised as the majority language.
As IELTS Test Centres are temporarily closed during the CoVID19 emergency we recommend applicants register for the Duolingo English Test.
Duolingo English Test
Minimum score: 95 (equates to IELTS 6.0)
The Duolingo English Test is an online English proficiency test that can be taken online, on-demand, in under an hour for only $49. The test is taken via a computer with a camera and includes a proficiency score, video interview, and writing sample which are shared with IBAT College Dublin when you send your results. Certified results are available within 48 hours of the test session.
Lecturer Profiles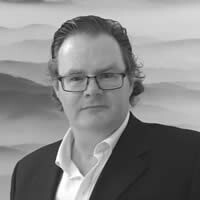 Shane Downer-Lecturer, Applied Project Management
Shane is an experienced change specialist and educator. Passionate about learning, he has designed and lead training projects across Europe, in the finance, health and education sectors.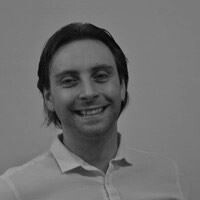 Michael Ellis- Lecturer, International Business.
Michael Ellis is a lecturer in Corporate Finance, Management Accounting, Financial Management, Tax and is a Member of Chartered Accountants Ireland, QFA and also holds qualifications in Forensic Accounting.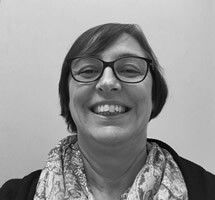 Catherine Sutton-Lecturer, Human Resource Management.
Catherine lectures in Human Resource Management and Negotiation and Conflcit Resolution. She currently works in Human Resources in manufacturing coordinating both the Human Resource,
Daniel Stanley, Lecturer, Marketing & Digital Social Media /
Daniel completed his Masters in Management from UCD's Michael Smurfit School of Business in 2011. Since graduation he has had the chance to work extensively in sales and operations.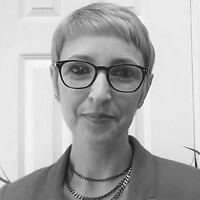 Edi Oliveira, Lecturer, Innovation and Entrepreneurship.
Edi Oliveira is a PhD Researcher at TU Dublin. Her research is about the lived experiences of women entrepreneurs and their interactions with government enterprise support agencies.
---