Life changing Kaunas
Facilities

8 / 10 points

Quality of the college

10 / 10 points

Is it easy to pass?

10 / 10 points

Activities

8 / 10 points

Tuition fees

10 / 10 points

Faculty

10 / 10 points
---
Welcome to my second home: Kaunas in Lithuania. Usually Lithuania is not in the top 10 countries which young students would like to visit, but I am going to introduce you Kaunas, from the different perspective as a city I fell in love with. Prepare yourself, I am starting.
Why you should go to Kaunas?
1. Nature
Kauns is lying in confluence of two rivers Nemuno and Neries. So nature lovers will be the happiest people in the world. You can find lots of trails, forest and green places even in the centre of the city.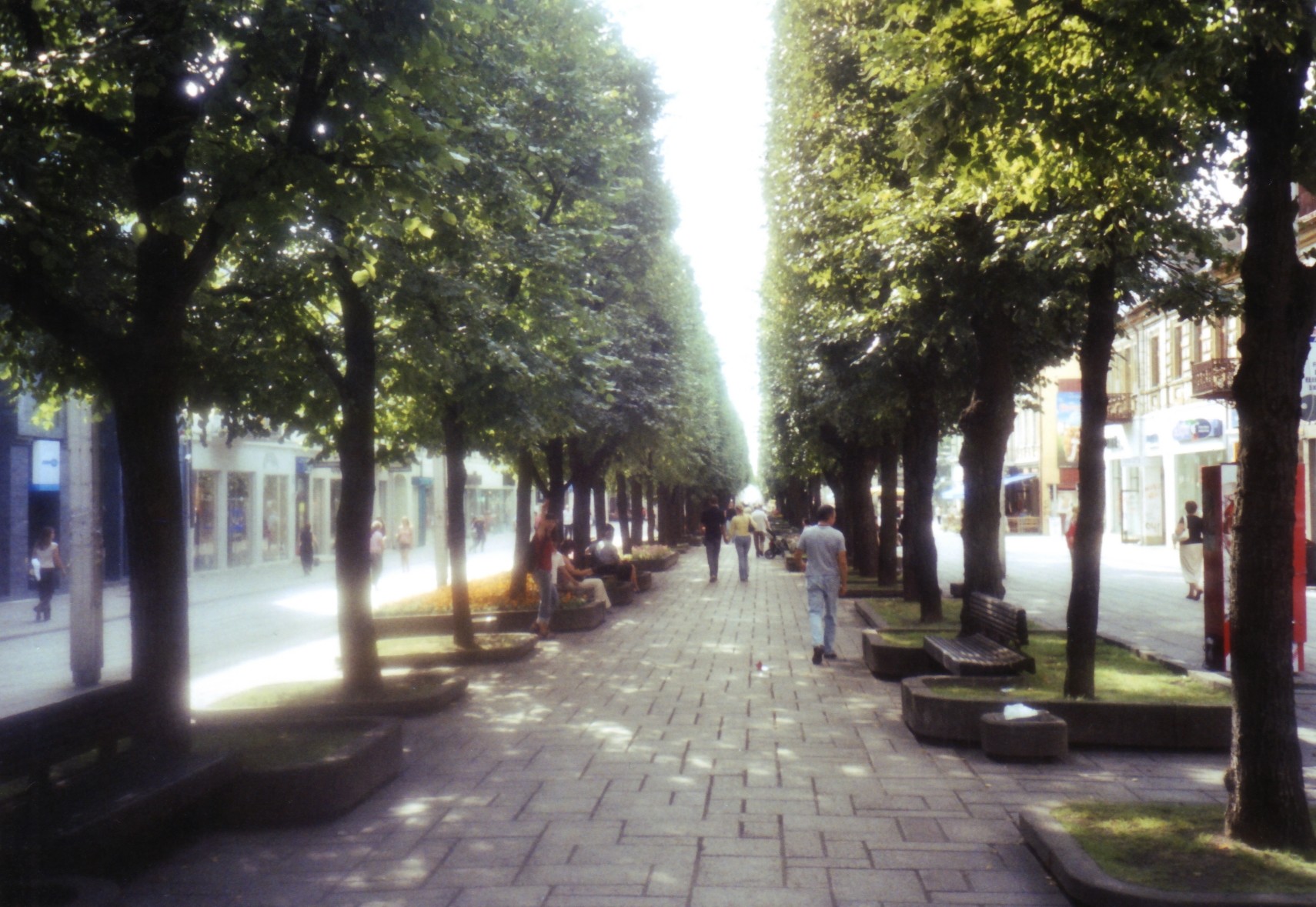 This alley is what I miss of Kaunas the most. It is completely in the city centre and it is called Laisvės alėja. You can chill there, you can grab some coffee, write postcards to your friends and family at home because post office is right next to you, you can chat with your friends before or after school (or not to go to school and enjoy the lovely weather... but pssst) and of course you can enjoy some delicious lunch.
Another amazing place which just a quick ride of bus away is Kadagių slėnis. That is the real deal. You walk on the wood pavement and you can look from up to the river and land under you. All you can hear is wind, birds and your heartbeat. You feel like all your problems (if you have any) are so far away from you, you don't even know that the real world is existing.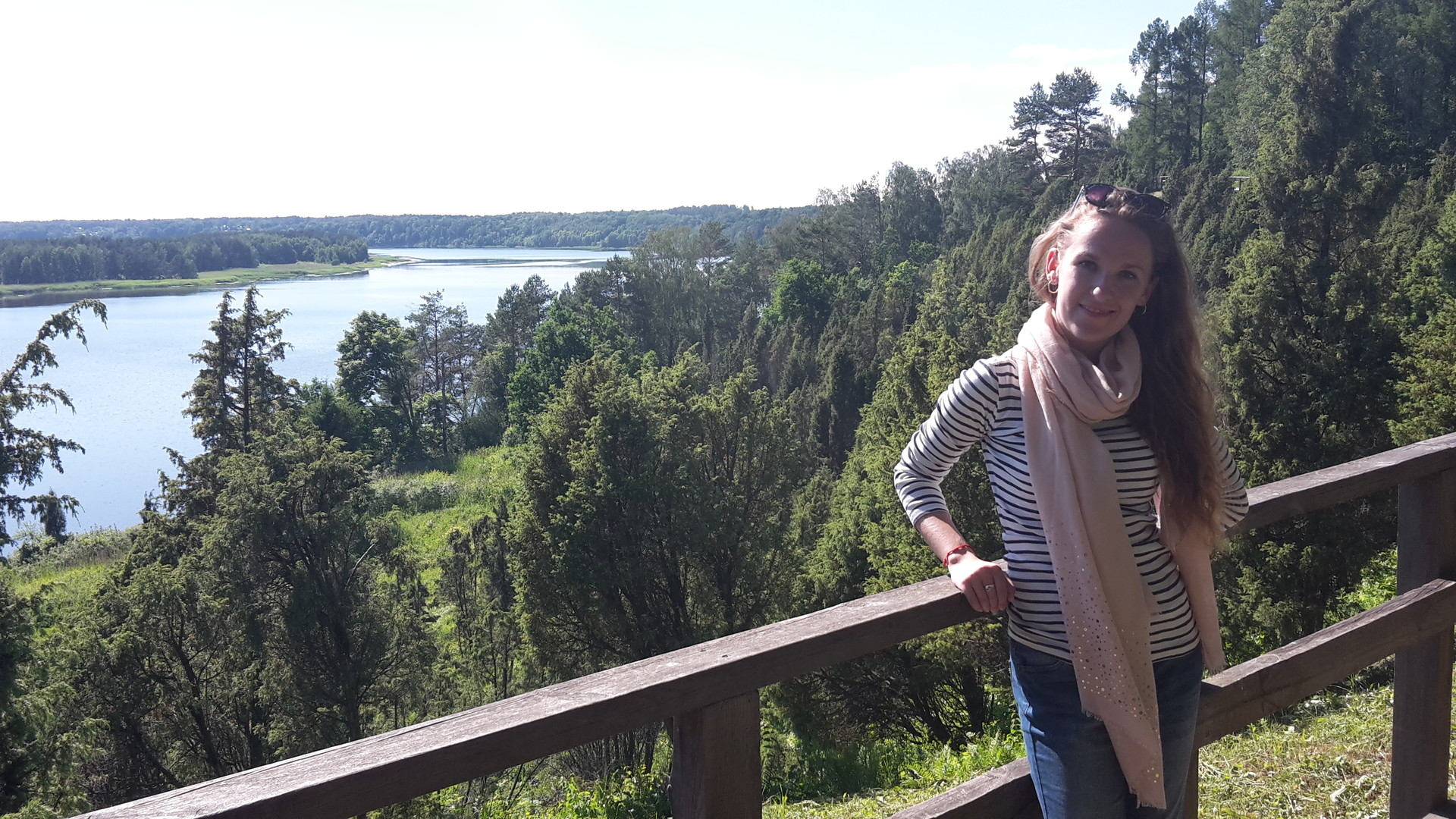 2. School
It may seem that Kaunas is small city, but it is a student city in the first place, because there are a couple of really good universities which allows you to take courses as in like any other big European cities. I personally studied Psychology in Vytatus Magnus University, and the university was a completely new reconstructed building with the best restaurant in town called Profesorius. There were a lot of volunteering activities, lectures by international professors, workshops... I was able to choose what I was interested in, I get help whenever I was struggling with studying and I even tried counselling. I have to tell you that there are some excellent psychologist which changed my perspective on life. From the studying point of view I moved 5 steps ahead and I am more ready to do my best to be a good psychologist. I have met a lot of teachers and students which are and forever will be inspiration to my life.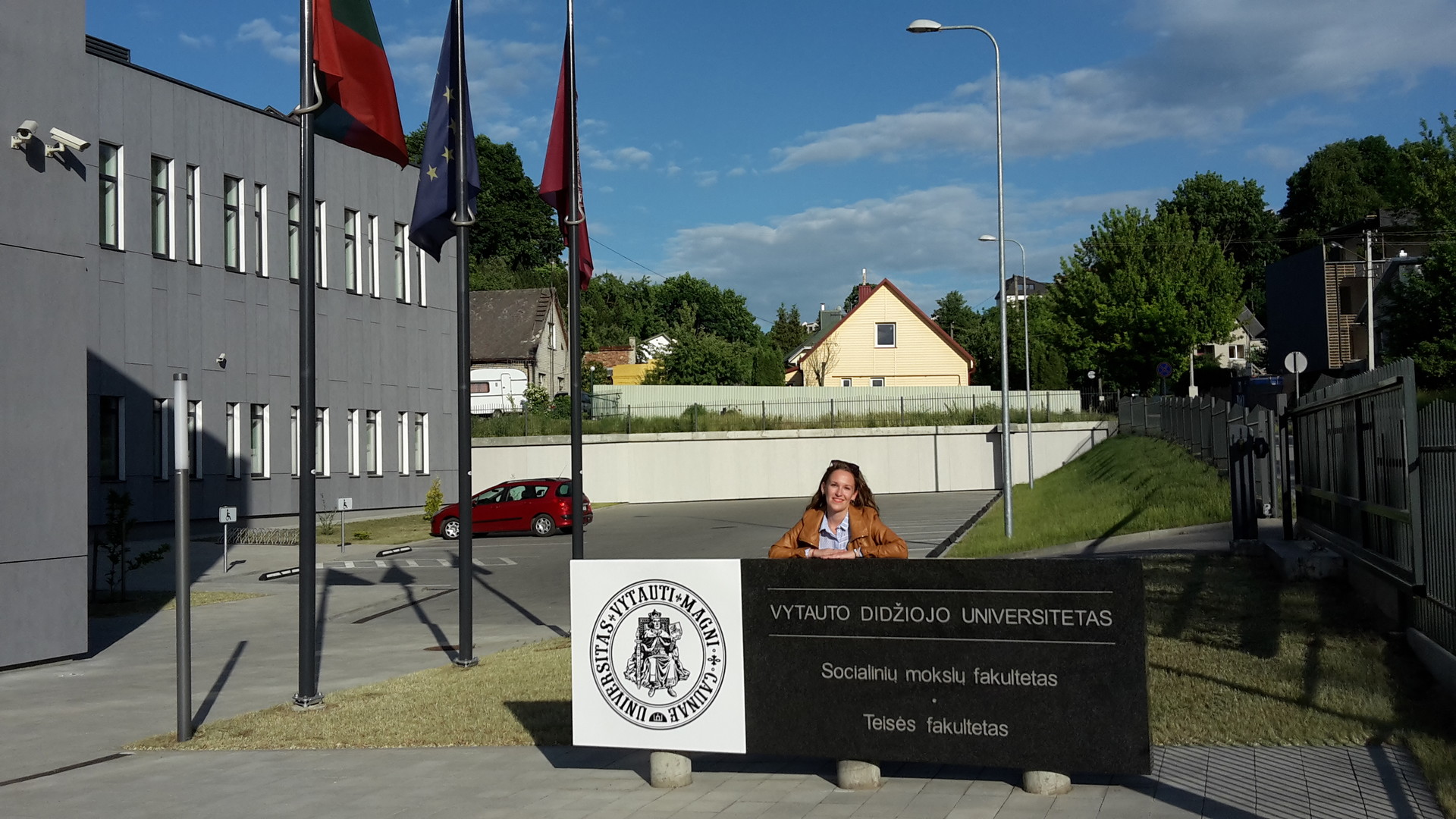 3. Prices
Come to Kaunas, it is cheap! Seriously. Food (lunch with soup and drink - 4€) clothes (spring boots - 8€, ), accommodation (residence Baltija - 93€ per month), alcohol (beer - 3€), public transportation (5€ per month), fly tickets (10€ both ways to Copenhagen). Trust me, I am from Slovakia, and I can tell you that Kaunas is 100% cheap town.
4. Travelling
From Kaunas you can travel to all Lithuanian cities within 3 hours. The capital Vilnius is one hour away but I recommend the seaside (Nida, Planaga, Klaipėda), which is one of the best seaside places I have ever seen. Especially Nida (in the picture) is my favourite. I already have a plan, when I will be an old lady I will move to Nida and I will die happily there because it is a very peaceful place with breathtaking nature and smiley people and minimum tourists.
Travelling outside of Lithuania is possible and again super cheap. You can travel to Lapland and observe the northern light and pet huskies, you can go to Tallinn (Estonia) – Stockholm (Sweeden) 2 nights route by super nice ferry and see both this cities in once, or you can choose Warsaw and Krakow (Poland) and enjoy some European city vibes with perfect free tours about World War II. For Copenhagen (Denmark) you need good walking shoes because the city is quite big and metro quite expensive (no more Lithuanian prices). Kaunas is really good oriented city in Europe because it is easily connected to other European cities.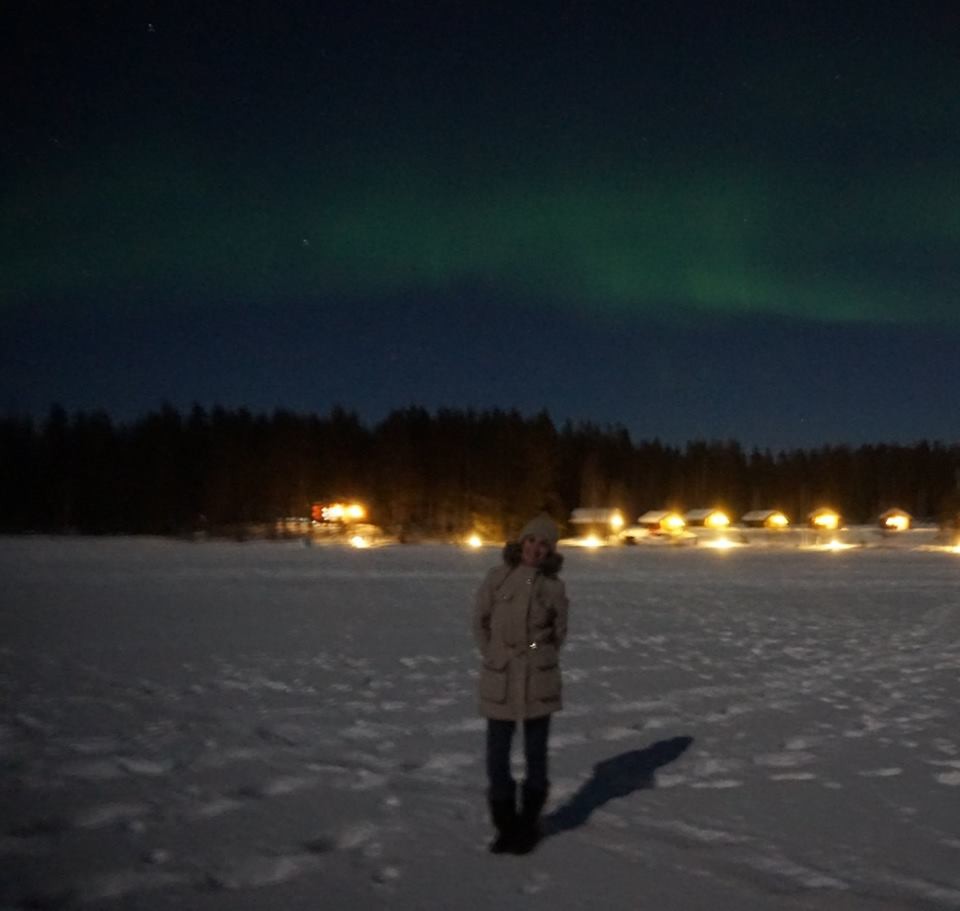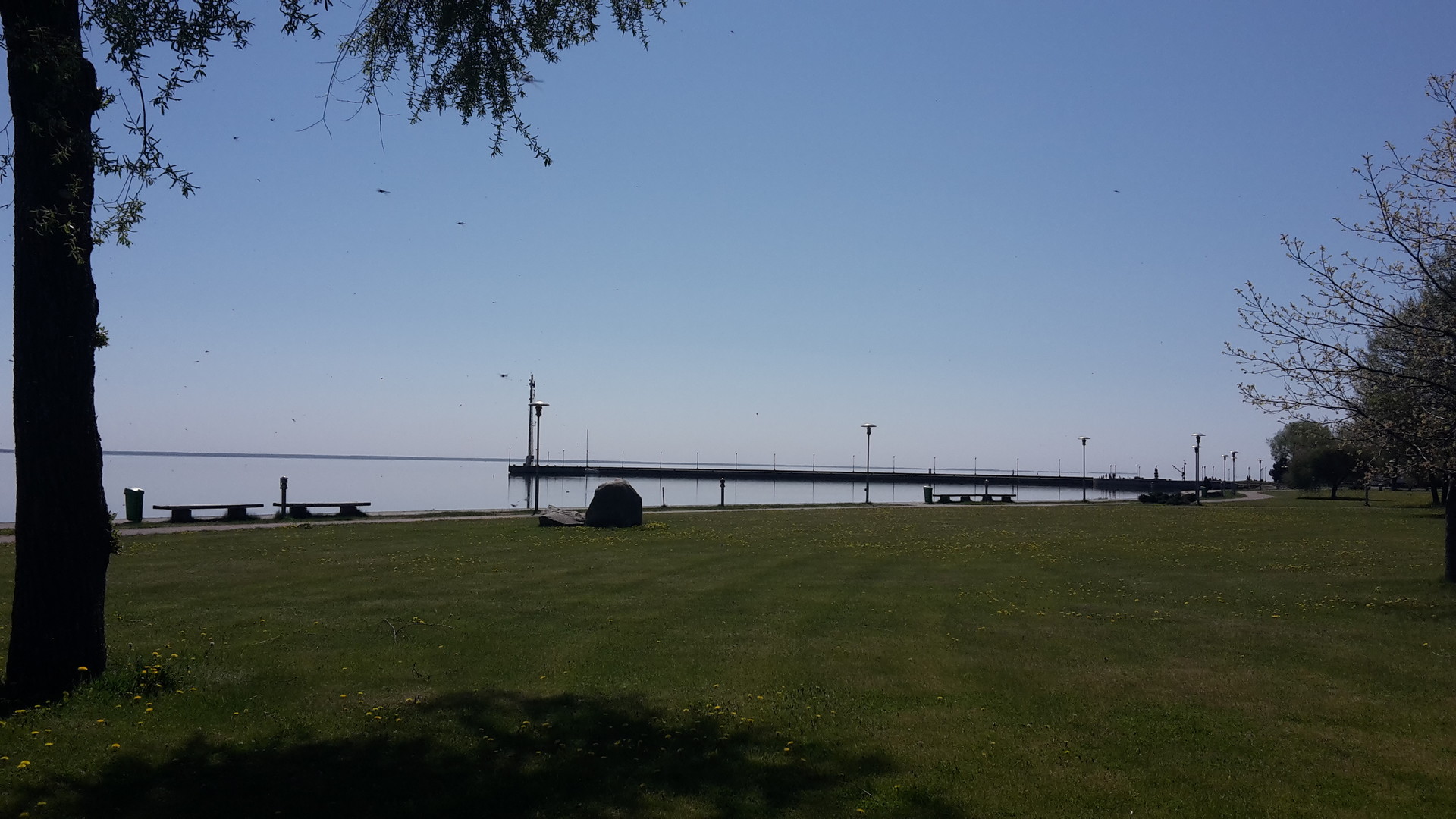 5. Medical care
My Erasmus wasn't always so chilling. There were some ups and downs, as in life. I had to spend some time in the hospital worrying for the life of my friend, that went to hospital again with other friend with horrible neck pain. I had to get done canal routes in my tooth and rehabilitation with my food. Everything bad that happened ended successfully because of the qualified doctors which did an excellent job. You get free help in every hospital when you have European insurance and you will always find some doctor who is able to speak English (and there were some handsome ones too). You can always ask some international medical students for some advice, as they know the local doctors and they can make an appointment for you. In the city centre across residences, there is one big hospital called Kauno klinikinė ligoninė with emergency 24/7 + Kauno Klinikos where neurosurgeons fought several hours to save my friend's life.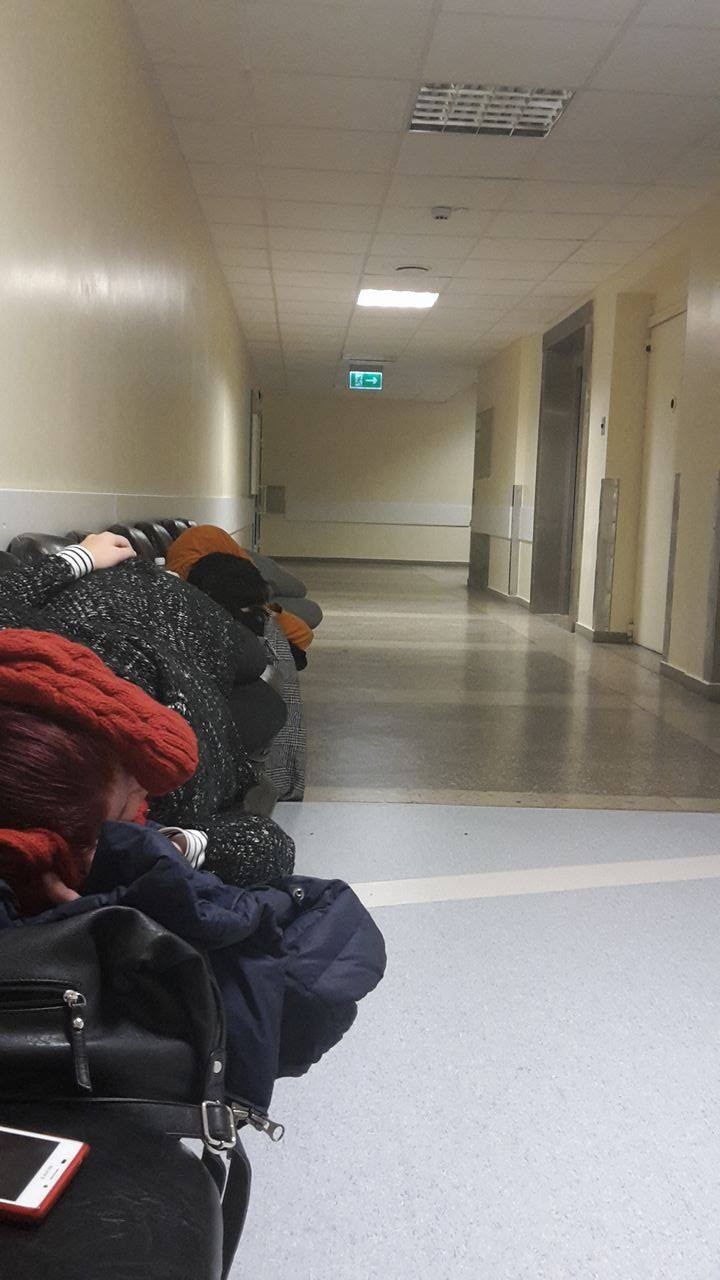 6. Sports
As soon as the first sun rays will come out in spring, Kaunas will become a completely different city, not the gloomy and winter city, but the biking city. You can bike and bike and bike again. There is even people biking and taking their pets for a ride. For example I once saw a man on bike with a cat sitting on his shoulders. Cats enjoy bikes too. No prejudice.
In the city you can find lovely orange bikes which you can borrow for 4-5€ per month and bike from one point to another if you are not a fan of buses. If you are interested you can buy (50 €) bike or rent one. There is a page (Skelbiu) where you can buy everything (with the little help of google translate) you need and other people don't, bikes included.
When you get bored of biking, you can go jogging. I mentioned that there are two rivers in town and there are nice running spots around them. And let's not forget about the parks in the city centre. The temperature in Kaunas is perfect for jogging and biking because it is never too hot. If you want to do something different and special and become super flexible you can try acro yoga. You can try to do all this fancy stuff with your head upside down with your partner holding you just with one leg or one arm. I am not going to lie, it is pretty cool and you can try it for free in the huge parks called Kauno Santaka or Nemuno Sala.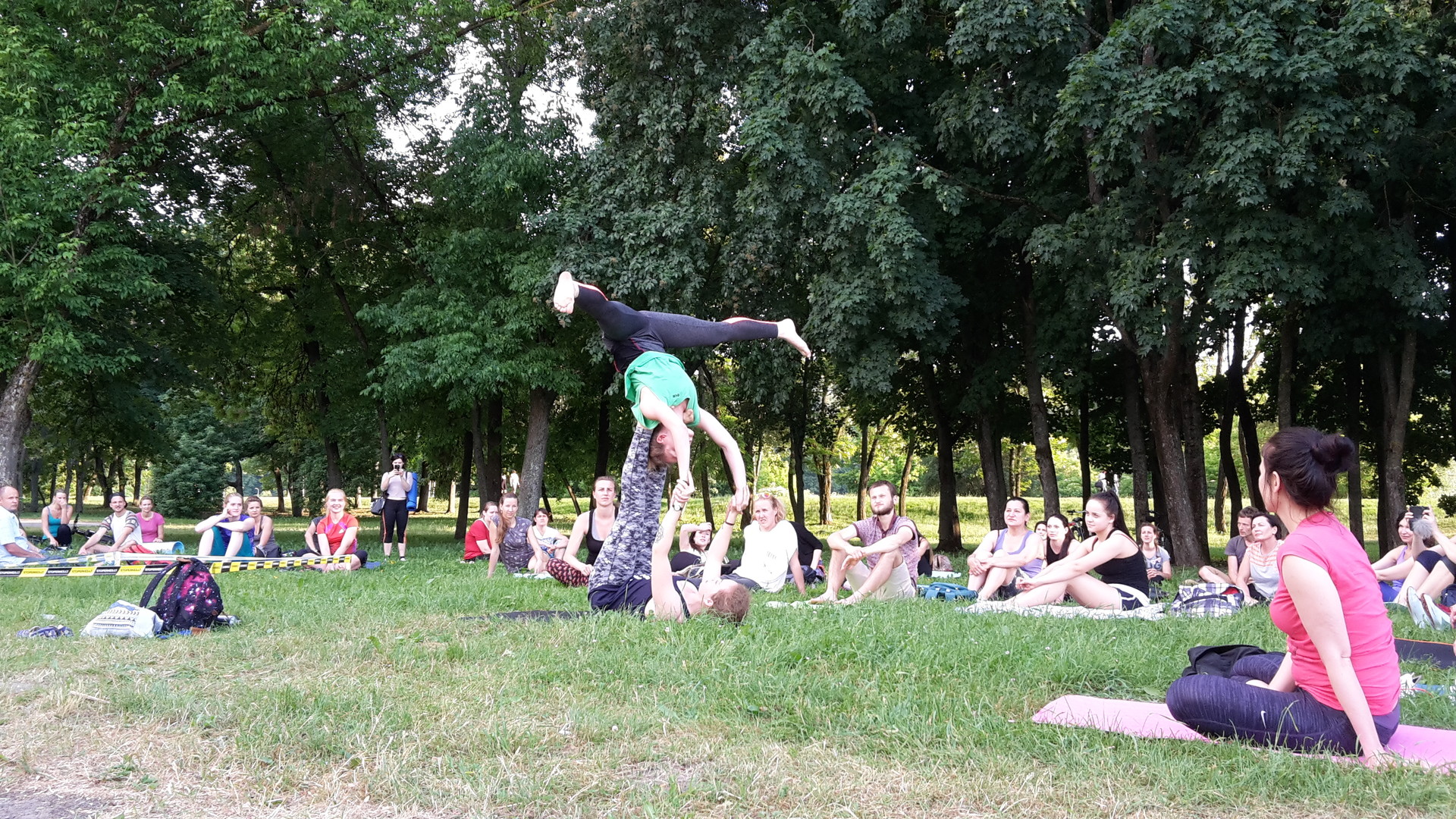 7. Food
This is my favourite part. We all need to eat, so let's eat. First thing, you will never feel so full in your life like after eating food in Lithuania. Every proper lunch starts with a soup. The traditional soup is Šaltibarščiai. It is PINK and COLD and it is worth the try. I bet you will never eat something like that. Main dishes are not something that all vegetarian would be happy about. The proper Lithuanian food is starting with meat. The more meat the better meal. And let's not forget to eat meat with potatoes. There are lots of variations on how to prepare potatoes or what to do from potatoes. Dumplings with meat, sour cream and baked bacon are called Cepeliny and it is combination of their two favourite things: meat and potatoes. Vegetarian version could be easily potato pancakes with the sour cream, which guaranteed you to gain few kilos. The best end of the delicious meal is to get a beer. Lithuanians are pretty good with beers they are making. My favourite beer was Švyturys.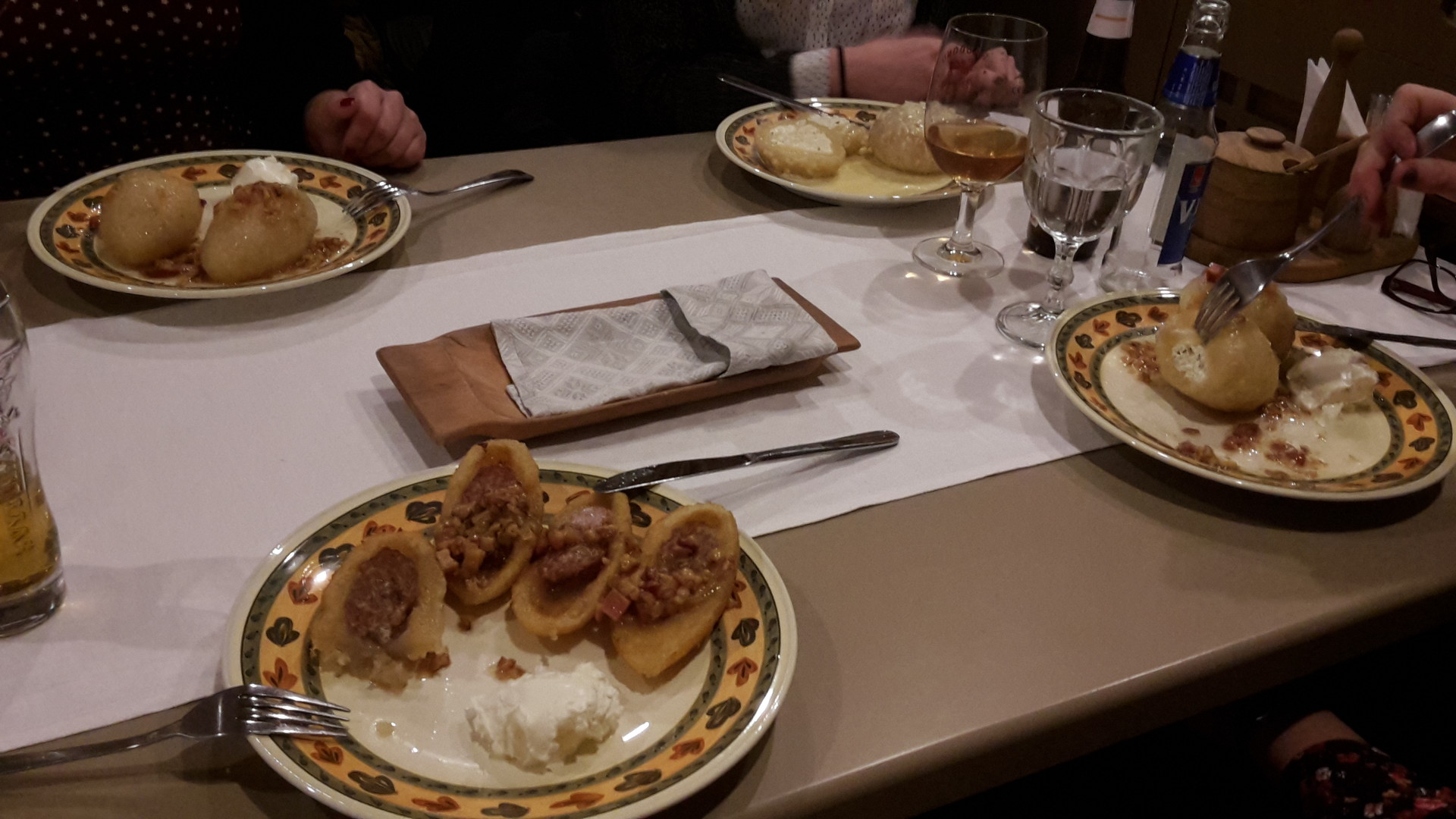 Why not to go to Kaunas?
Wine
If you love wine, you will suffer as much as I did. Their wines are not something you want to desperately try. Just don't do it. But there is always some other alcohol in times of crisis (cheap one).
Buses in town
If you suffer by car sickness you will not enjoy local buses. The bus drivers sometimes compete and passing each other between two bus stops. Excellent experience.
Weather
As much I love Kaunas, I have to admit that sometimes weather can came across your plans. And it is changing 4 times in day. You go shopping and it is sunny, till you get to shopping center it is snowing, that it is sunny again and ooh, you are going out in the evening and it is raining. Full package.
When you came to this point, you know I would recommend Lithuania for sure. It is something different, less travelled by, something unique. I will be forever thankful for an opportunity to go to Kaunas. I grew as a person, I have learnt to be more patient, happy, not to pressure myself and what is the most important: to be proud on myself.
---
Photo gallery
---
---
Content available in other languages
Share your Erasmus Experience in Vytautas Magnus University!
If you know Vytautas Magnus University as native, traveler or as exchange student... share your opinion on Vytautas Magnus University! Rate different characteristics and share your experience.
Add experience →