Home of Dracula
Architecture and landscape

10 / 10 points

Entertainment

8 / 10 points

Culture and customs

10 / 10 points

Transport

6 / 10 points

Gastronomy

8 / 10 points

Prices

10 / 10 points

Party

6 / 10 points

Weather

10 / 10 points
---
Sighisoara is a special place so close to my heart for so many reasons. Besides the fact that is close to my hometown, is the place in which i spent almost all of my weekends, summer and winter holidays. It's a place where i grew up, had my first relationships, made lifetime friends and discovered a interesting culture and people.
And not to mention is the birth place of Vlad Tepes, better known as Dracula! Yes you heard good.
Location
The city of Sighisoara is situated in the heart of Transilvanya, in the Mures district at 50 km from my birth place of Targu Mures. It's a small city with around 130 thousand people but with a very high impact of tourism and mix culture.
It is famous for so many reasons, as i mention because of the time that Dracula spent here but also because is a medieval city with an annual festival and an unique citadel that attracts so many tourists from abroad.
I used to hang out in Sighi every possible holiday just because my dad's side of the family is living there so i always had a good bond with them. Plus the city is super quite and you can feel cozy.
I remember first time i went there during the medieval festival, i completely felt in love with the sights and the citadel. And the people are so welcoming and you can cross path with Hungarians, Germans, Dutch and all sort of nationalities. This is what makes this city a multicultural experience and fun part getting to discover everything it has to offer.
The Citadel
Citadel in Sighisoara is the only one standing today in all Europe where actually families are living inside it's walls. With it's tiny streets, colorful houses, mix of nationalities and high towers, this citadel has a rich history dating from centuries and centuries before.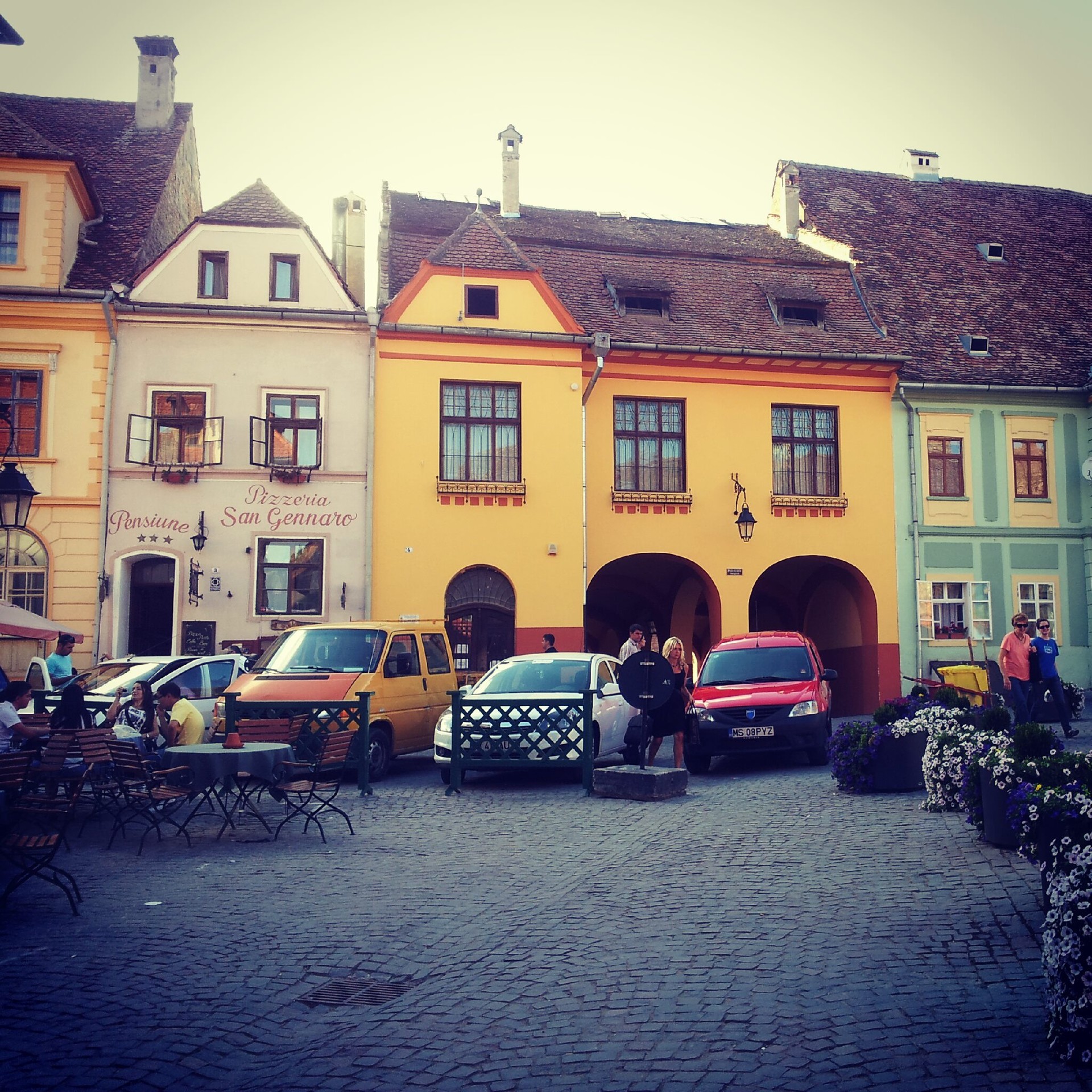 They teach us in school that the citadel dates from around 1300 b. c. and it's name before was Castrum Sex which is latin. Before then it had 14 towers and it's walls were so high that our enemies could not reach it. Nowadays the legend says that a gigantic fire destroy almost all citadel and towers. Still standing today is the most important tower, called the Clock Tower, where is a cool place to visit and actually get a entire city panorama.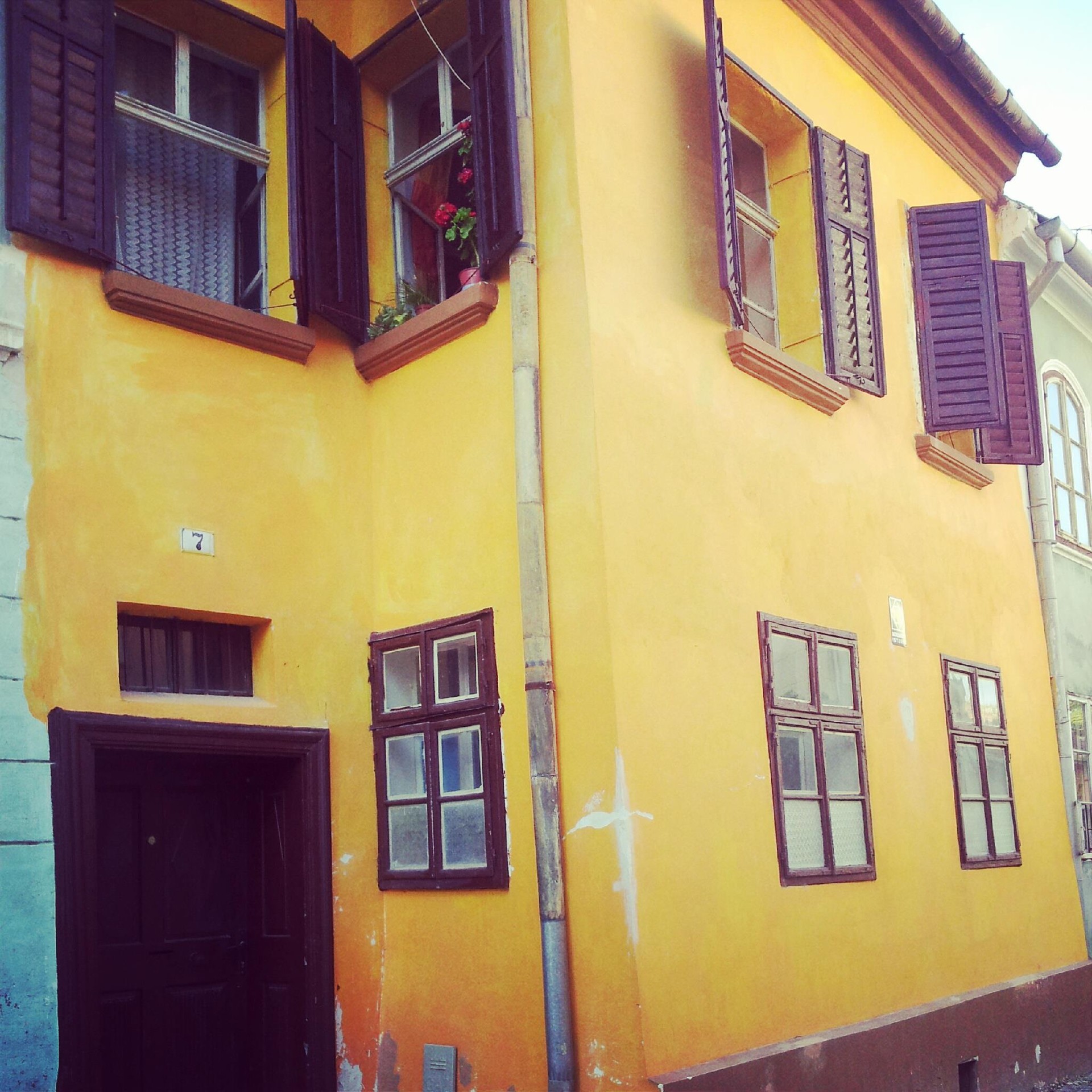 On the top of the clock tower there is actually a functional big clock which has a represantative doll for every hour, and people sometimes are waiting the clock change to observe how the dolls are moving. It does indeed gives a spectacular show.
The price to go inside the clock tower is 7 Ron, which is the Romanian currency. They do offer student discounts and special days with free entrance.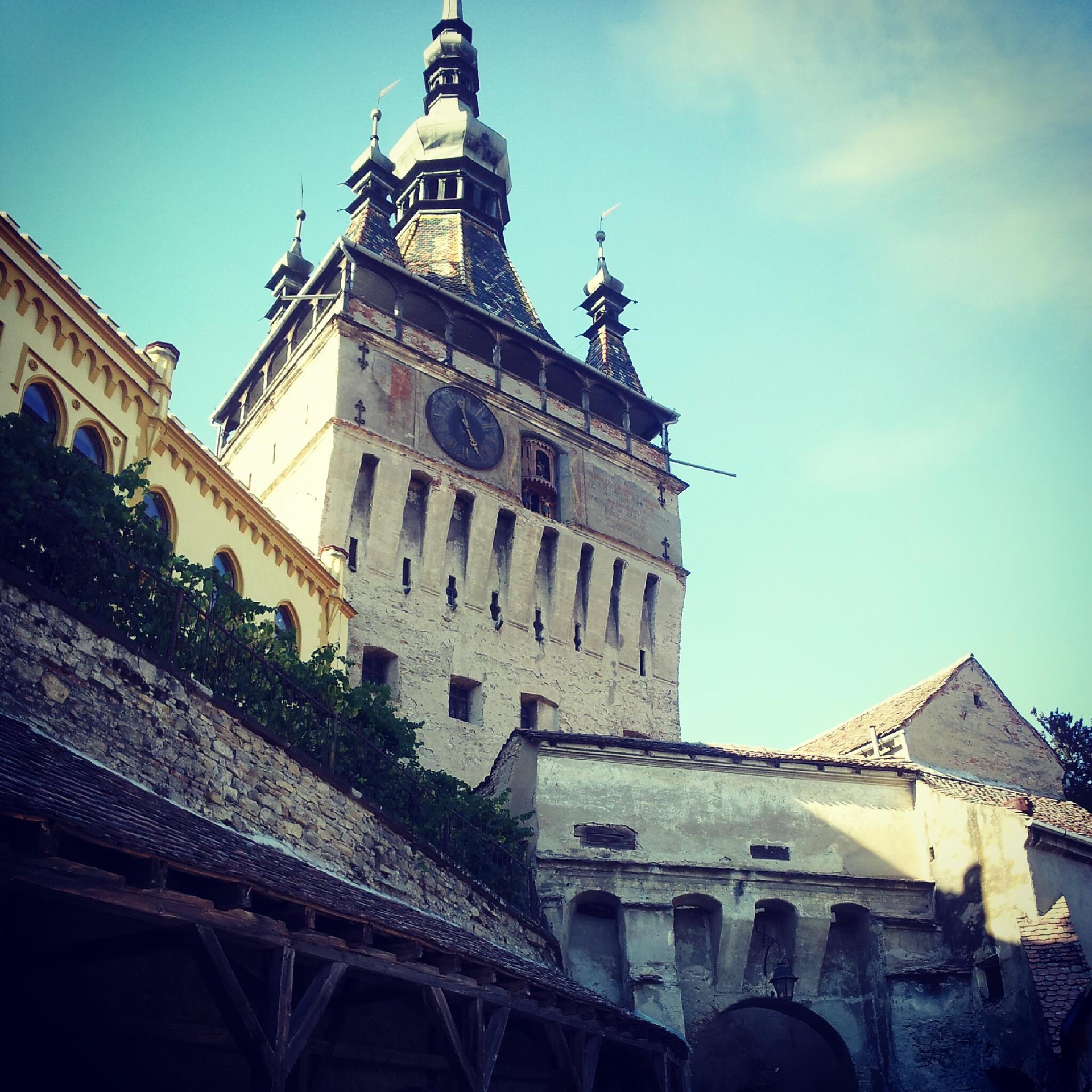 the clock tower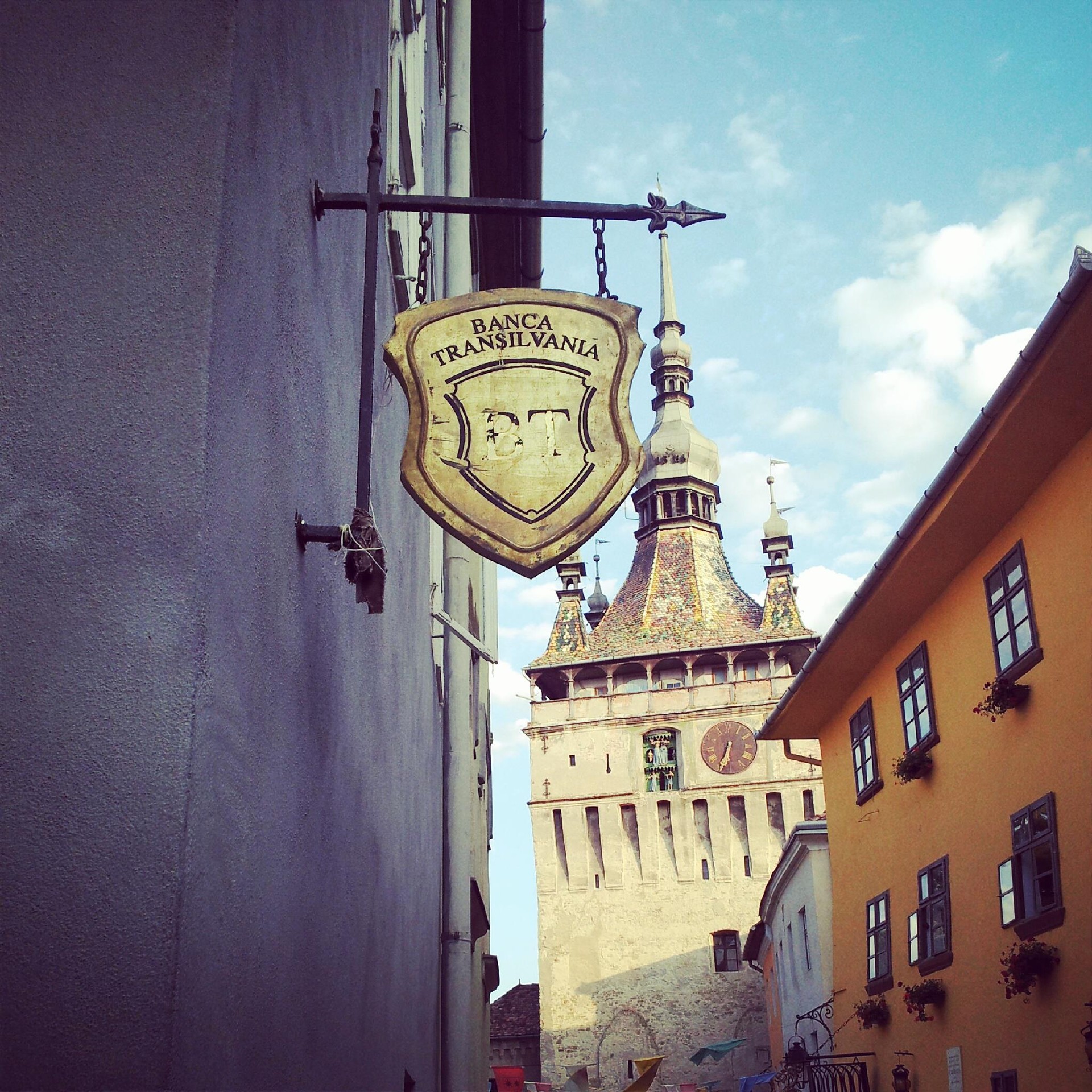 Other interesting places inside the citadel is this old prison, more like a torture chamber, which in the old days was completely functional and served as a place of horror. Entree fee is 1 Ron if you are student.
My favorite activity besides walking among the tiny streets, which you don't find to often in Europe, is play dress up. There are plenty of shops inside the citadel who offers a variety of costumes to rent and go around the citadel. All from Casanova, gladiators, musketeers, princes, kings and so on. Of course Dracula is the famous one though.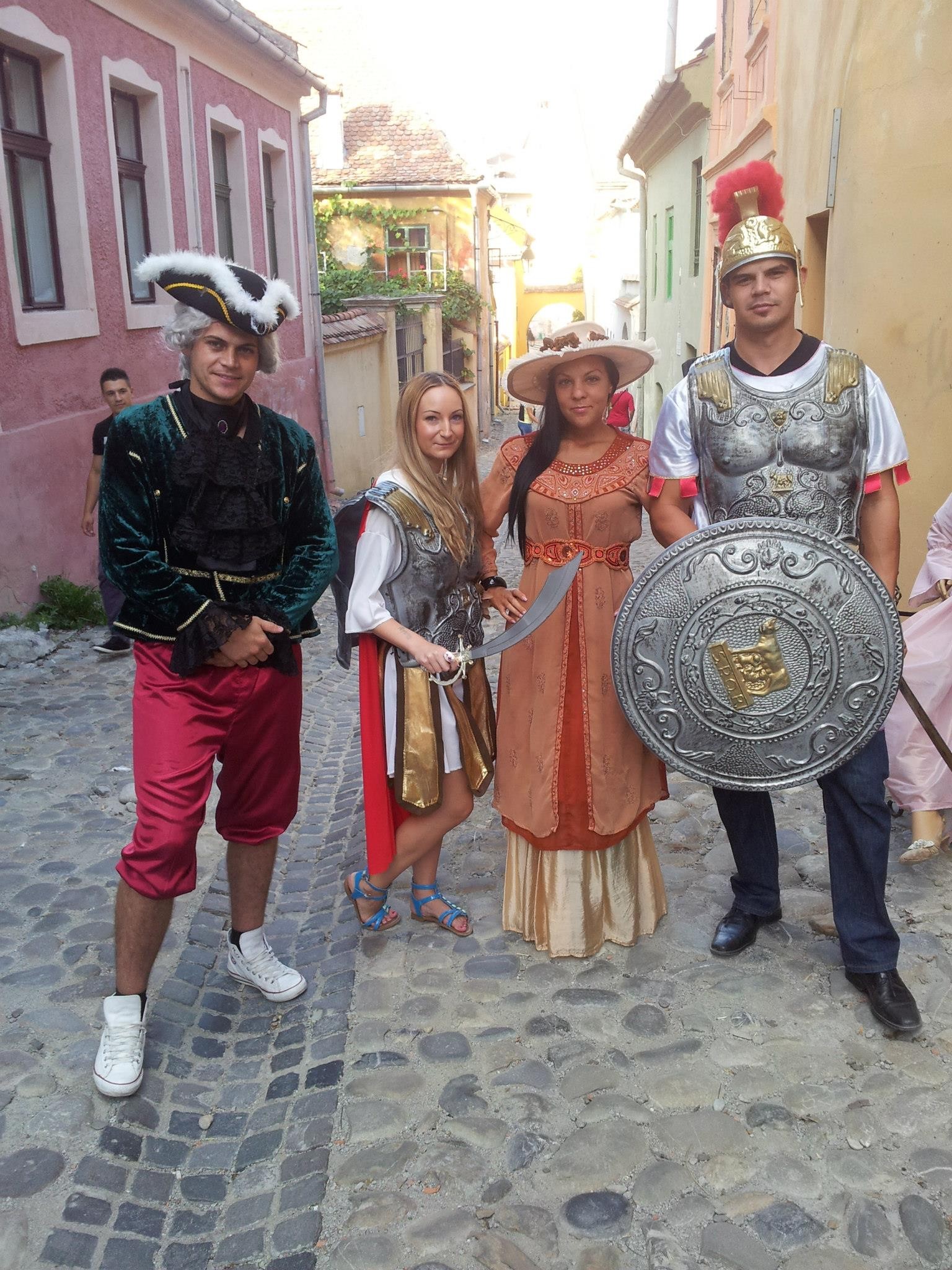 playing dress up
About that, let me tell you a bit about why this place become so famous back in the day.
The Legend
Guess in this century everybody knows about Dracula and we all watched the vampires series and movies which we can't get enough off. For us the Romanian people Dracula was a historic figure who fought for our independence and freedom from the Turks and the Hungarians. But let's go back in time...
Vlad Tepes known as Dracula was born in Sighisoara around 1400 ac. from his father a great warrior as well known as Vlad Dracul. He was the real deal, part of the Order of the Dragon and a great Vallachia voivod. His mother is unknown.
Vlad grow up most of his childhood in Sighi with his brother, until the age of 13 when his father due to an exchange and political views gave Vlad and his brother Radu to the Sultan of Turkey, in Constantinopol, today Istanbul. He stayed there 6 years in which he learn how to speak turkish and develop fighting skills. His brother Radu love the turkish surroundings so he decided to convert to Islam and join the Sultan's guards, but Vlad had got more hatred and started to develop this bad vibe against the Optoman Empire.
On his return to Transylvania and after his father death, he became the ruler of Transilvania and Tara Romaneasca ( In english name of a province ). During his reign he fought big wars against the Otomans and also Hungarians. He got his bad and famous reputation because he used to kill with cold blood his enemies and impale them, that's where it comes the nickname of Vlad the Impaler.
There is a story that one time some guards from the Otoman Empire came to see Vlad demanding some payments. The Turks entered the royal room in which Vlad were, wearing on their hats the classical turkish hats. Now Vlad asked them in sign of respect to take their hats of in front of him, but they didn't, they said 'our hats are our tradition' so Vlad full of anger because of their disrespect, nailed the turbans to their heads and send them like this to the Sultan 's Castle.
There are of course many stories of what mean things Vlad made and how many people he killed, but for our history he was a great warrior who fought for our freedom and independence over Otoman domination. Now all those things about him being a vampire, well you never known, i guess you must come to Romania to see for yourself.
He was indeed killed by the Turks and there is of course a legend around it, that his head is lying in Istanbul somewhere, but nobody knows for sure. We do know that the grave is in Romania.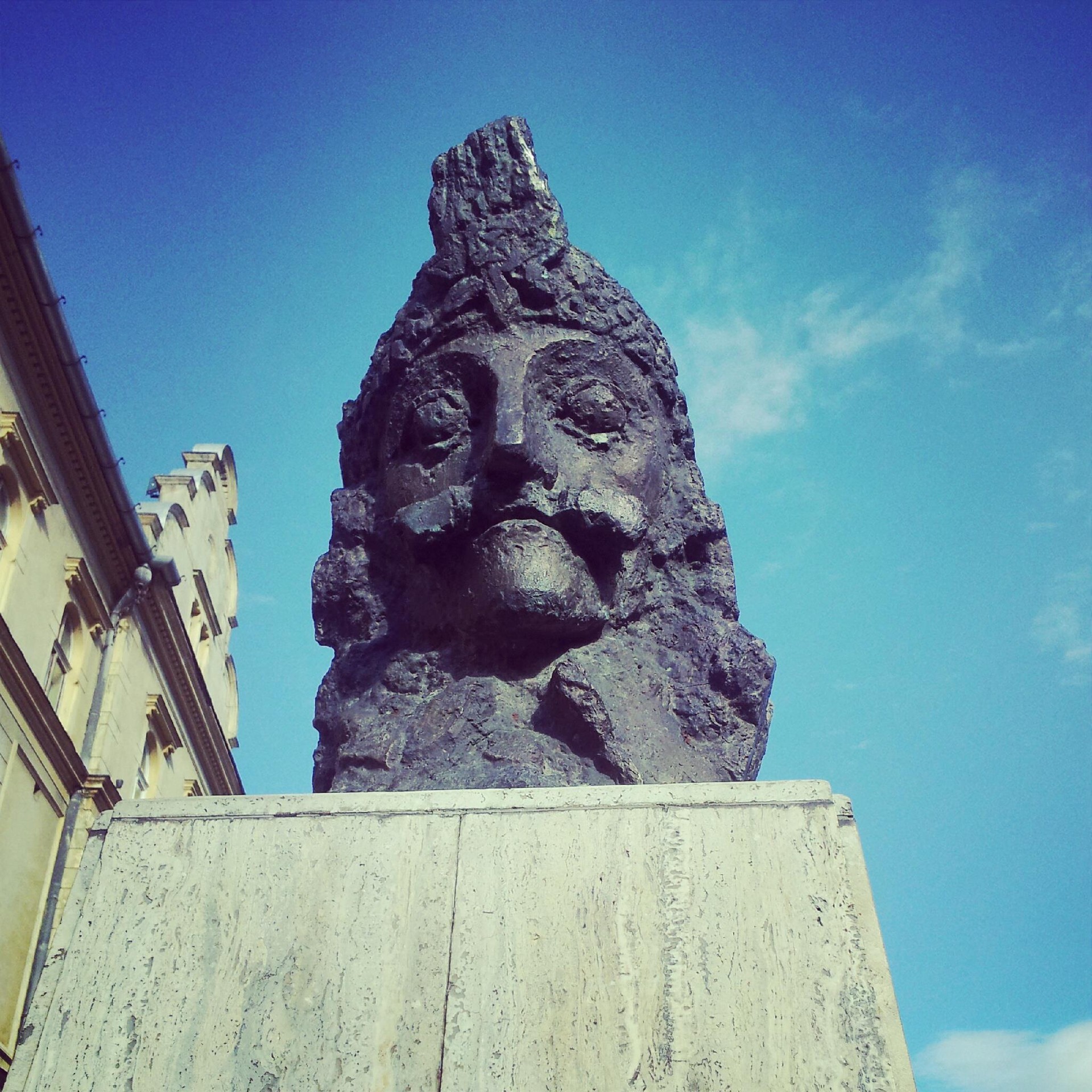 statue of Vlad the Impaler in Sighisoara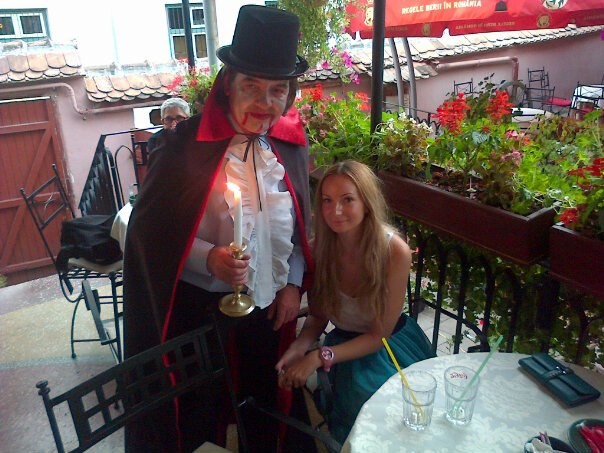 And all over the citadel you may find a lot of Vlad's impersonators
The Medieval Festival
There is an annual festival happening every end of july for a week or so. The theme is always medieval and people from all over the world come to take part in dances, open air theater, spectacles, festivity, gladiator fights and many many more.
It's inside the citadel in the night where a lot of taverns selling handmade jewelleries, cosmetics, live paintings, tattoos and all this things happen in festivals. And there is also a part which takes place in the streets of Sighisoara with traditional dances and so many fun activities.
Concerts inside the citadel after night falls makes it more enjoyable.Plus the how wine and the traditional Romanian desserts. I went to plenty of this festivals but from one year to another is more well organized.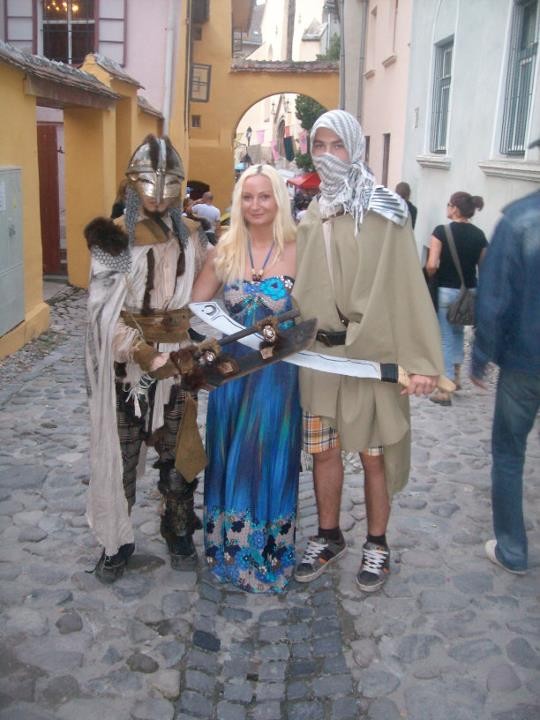 And yes during the festival you can walk dressed up like one of your favourite character!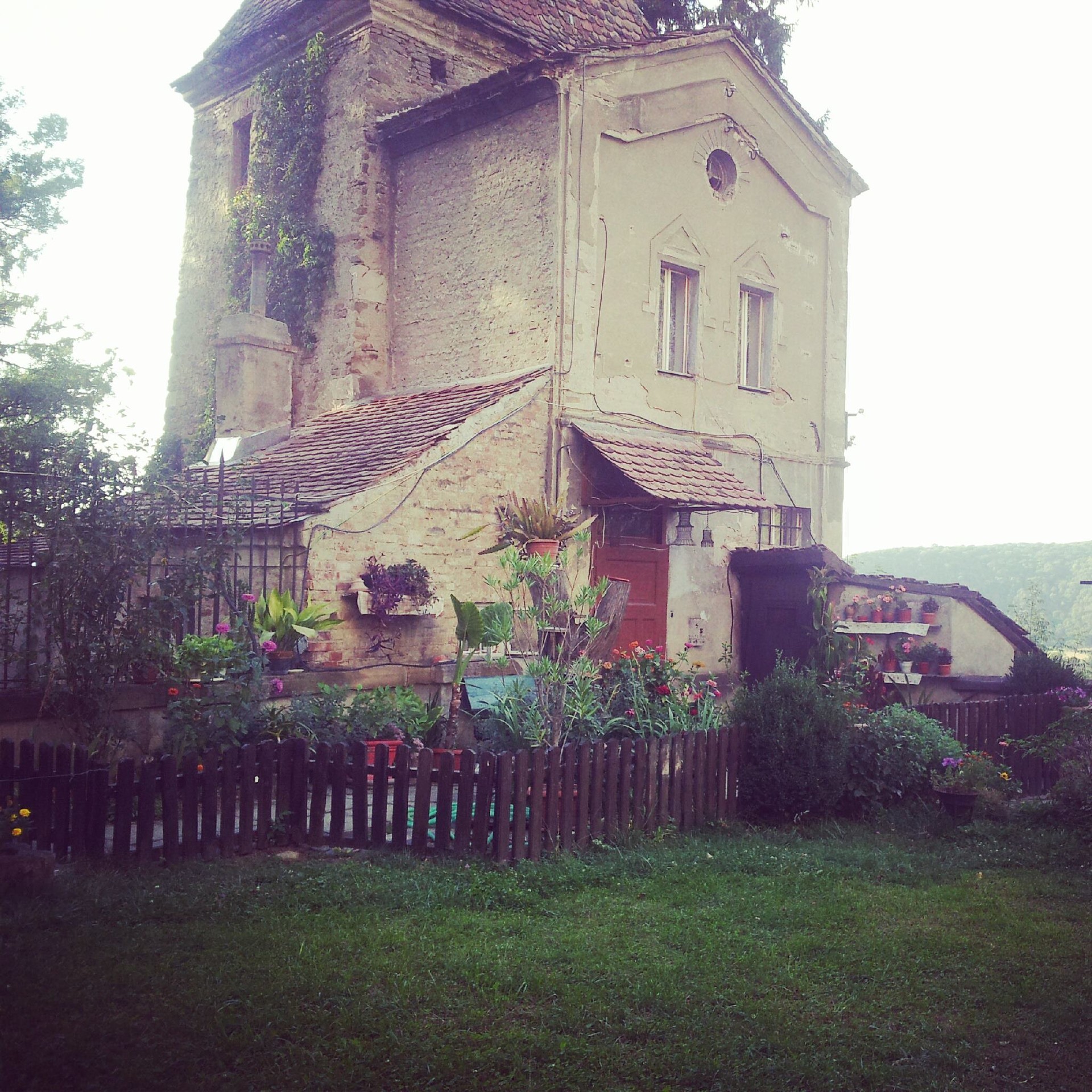 A tiny house inside the citadel where people are still living in
Few tips:
There is a functional highschool inside the citadel, it is a german romanian school with classes in full german.
Sighisoara population is half romanian and half a mix of germans. Most of them living in the citadel.
There is a number of orthodox churches inside the citadel and also a catolic one.
The entree fee for the entire festival is around 10 lei per day, per adult.
Sighisoara is very small city with few activities to do.
The citadel has plenty of bars and restaurants inside, one place particularly is Casa Vlad Dracul which is turnt into a restaurant. It was actually the birth place of Vlad.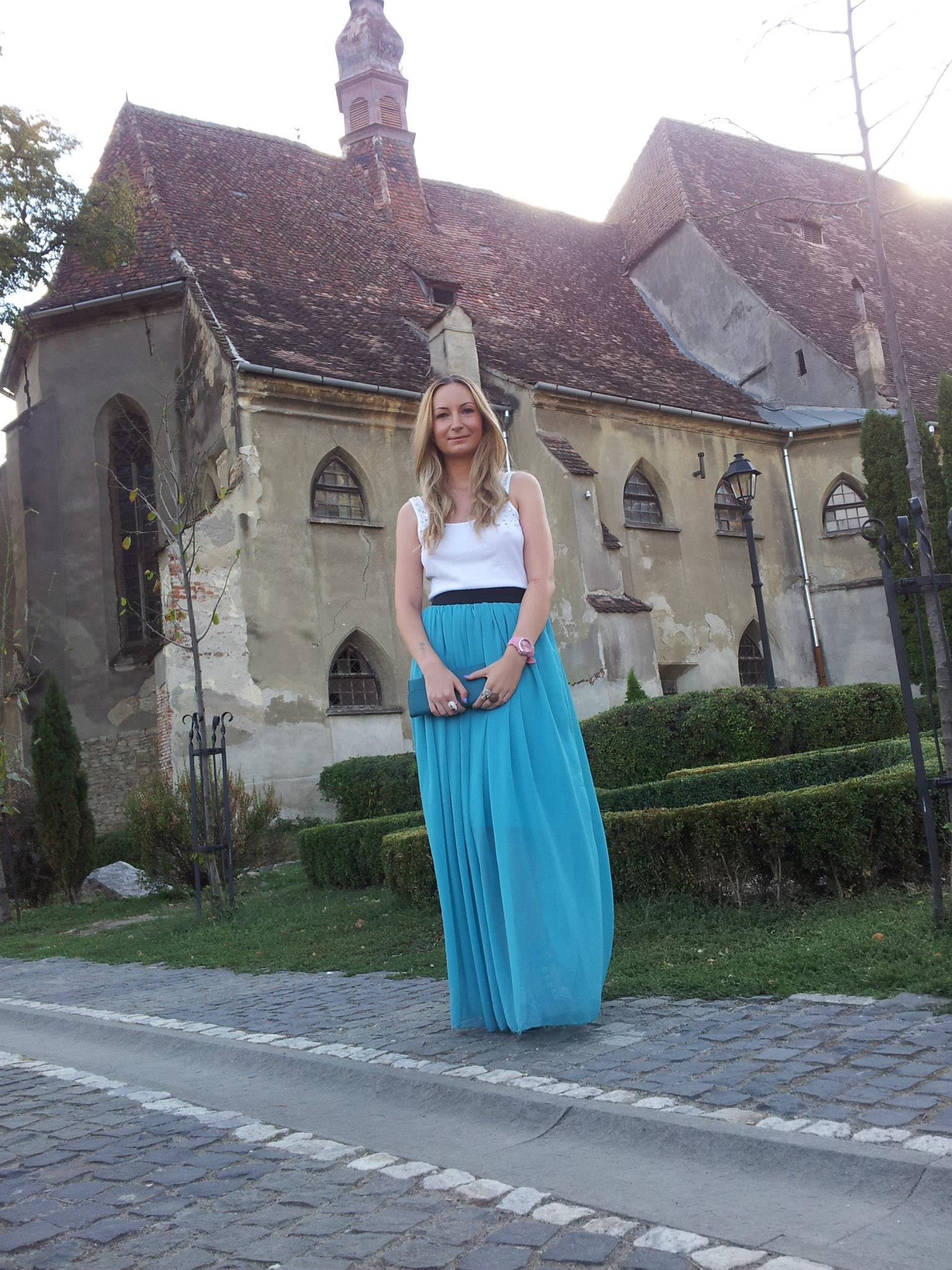 the Church inside the citadel
Overall Sighisoara is such a cool place to visit and hang out during festival week. Legend of Dracula gives it an extra plus for sure.
I always used to say that after my 40's i will live in Sighisoara because life is so much easy there and quite. Everybody knows everybody and nothing ever happends. Who knows maybe i will!
This is the
---
Photo gallery
---
---
Content available in other languages
Share your Erasmus Experience in Tirgu Mures!
If you know Tirgu Mures as native, traveler or as exchange student... share your opinion on Tirgu Mures! Rate different characteristics and share your experience.
Add experience →