Experience in Royal University of Phnom Penh, Cambodia by Samath
Facilities

4 / 10 points

Quality of the college

4 / 10 points

Is it easy to pass?

4 / 10 points

Activities

4 / 10 points

Tuition fees

4 / 10 points

Faculty

4 / 10 points
---
Generally, what is Royal University of Phnom Penh like?
Royal University of Phnom Penh is Cambodia's oldest and largest university, located in the capital Phnom Penh. The Royal University of Phnom Penh began as the Royal Khmer University in 1960. It hosts more than 18. 000 students across a range of undergraduate and postgraduate programs. It offers degrees in fields such as the sciences, humanities and social sciences, as well as vocational courses in fields such as information technology, electronics, psychology and tourism.
RUPP provides Cambodia's foremost degree-level language programs through the Institute of Foreign Languages. RUPP has full membership in the ASEAN University Network (AUN).
In addition, the university maintains vast linkage networks with Cambodian and international NGOs, universities and government ministries. As a result, international and non-government organizations and government offices regularly contribute adjunct faculty members to help expand RUPP's capacity. Institute of Foreign Language is the most famous division in Royal University of Phnom Penh as well as Cambodia. It has been ranked by a few international university ranking agencies in world best university top 10 over a decade.
The university has both fee-paying (private) and non-fee paying (scholarship) students.
The English department and IT department fees are 450 USD per year while other departments are 250 USD per year. All courses require a minimum of 24 hours per week study.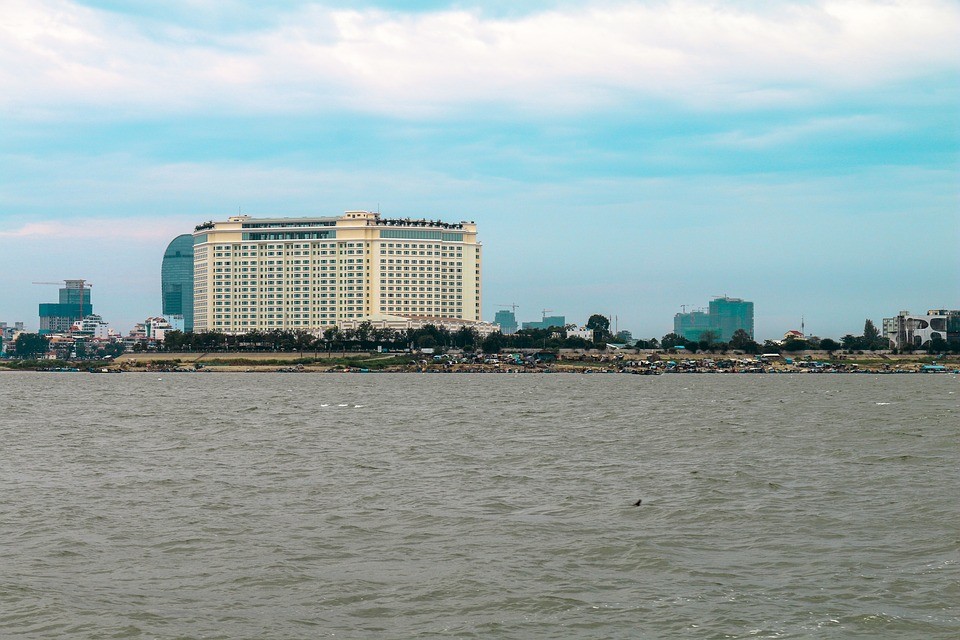 What are the facilities like?
The facilities in Royal university are acceptable. Royal University of Phnom Penh has good green environment, for there are a lot of tree surrounding the school building. In school campus, there are benches for students to study and relax and places for sport activities such football and tennis. A large parking places for motors and bikes as well as cars. National Library serves as education place for students from anywhere to do research on different subjects. School also equips computers, projectors and as well as air conditioner in the classroom.
What are the tutors like?
The university has been developing its human resources by training lecturers for master's degrees by finding more partners to support them in their study abroad. Moreover, there are also plans to boost teaching staff by hiring capable lecturers who have skills acceptable to the Accreditation Committee of Cambodia. More of teachers hold Master and PH. D degree. Teachers are strict with the attendance, punctuality, classroom participation and exams.
Are the lessons easy in Royal University of Phnom Penh?
Lessons are not quite easy and difficult. Lecturers ask students to read lessons before the class and then ask students to do the presentation. During their presentation, the rest of students can ask any question. If the presenter cannot answer, lectures will answer those questions. Sometimes, lectures make slide presentation and explain those lessons to students. Students can make questions when they have doubts. Mostly, students always have an exam almost every month to test their ability and understanding to the lessons.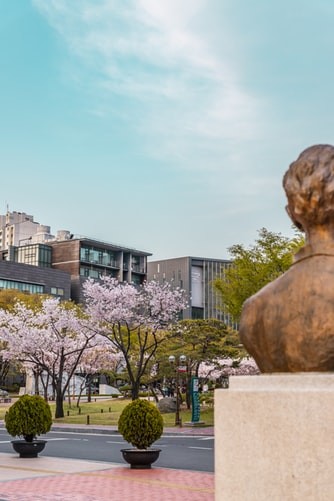 Does the University organize activities? what are they like?
The university always organize opening ceremony of the new academic year. All students are required to join. At the time, the university director gives a speech to the students about the school regulation and policy. There is also blood donation events and students voluntarily donate their blood to the public hospitals to save the patient. University also celebrate fundraising events to collect money to help the poor and vulnerable people. During the Khmer New year, the university also make the party and student gathering. Students enjoy playing traditional games to build up the solidarity. The university also celebrate exchange culture events with other countries such Japan and Korea.
Do you think the teaching is of a high quality?
I think that education in Royal University of Phnom Penh is high quality since most of teachers are high qualified with many year-experience and pedagogy. The University also has high standard education since the textbook and lessons are also up to date. University also provides English class for all under graduate students. Some slides presentation are in English and few courses are taught in English as well. Policy and regulation are strict, so students are required to put more effort to fulfill school's requirement.
Are there any stories you can share?
Graduated students around 80 percent can find work. Around half of these are employed as teachers, while others find work with NGOs or in social work. Many NGOs and companies contact the school to find students to fill their vacancies. While, more undergraduate students also do the volunteering work in local and international NGOs.
---
Photo gallery
---
---
Content available in other languages
Share your Erasmus Experience in Royal University of Phnom Penh!
If you know Royal University of Phnom Penh as native, traveler or as exchange student... share your opinion on Royal University of Phnom Penh! Rate different characteristics and share your experience.
Add experience →