Hi, I'm Blas
Move in date:

1 September 2020

Minumum stay:

9 months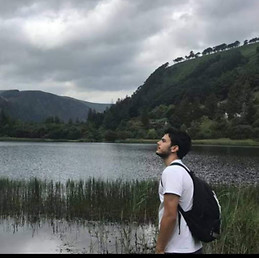 I'm in my 3rd year of Law & Business Administration in UC3M in Madrid. I'm doing my erasmus in Rotterdam School of Management next whole year. I'm looking preferrably for a flat shared by 3 or 4 of us, although I'm yet to see how things go on. I don't mind where you come from, in the sense that I'm looking for having an international experience, if that even exists.
I've lived two years in residence and this year in a flat with two friends from there. Besides the fact that we were friends beforehand, I believe that if we understand this point of cohabit and respect, everything will go smooth.
With that being said, I'll tell you some stuff about myself. I like doing this when they have to be done, meaning studying when studying, having a beer when having a beer, going to the museum when going to museum. I'm very ordered, but I don't impose it to the others. I never watch TV but Youtube videos. I always put them when I'm taking the plates from the dishwasher. About partying, I will tell you that in my first year I hanged out 6/7 days a week, in my second 3/7 and this year just once a week. In any case, this is my erasmus, so I've got no clue on what is going to be like, so we'll see. I used to smoke, now I don't, but if there's ventilation I don't care much that you do. I love learning anything, so if you are going to tell me about a something new you discovered at class, please go ahead. I like to have my own time, but I don't like to isolate my self, especially being in an erasmus.
So that, more or less it's me. Anything, just tell me. I'm just discovering how this thing works, so if instead you prefer to talk to me in other way, just ask.
Bye! Blas
| | About me / us | Things that my roommate should have |
| --- | --- | --- |
| Gender | 1 boy | Not specified |
| Age | 20 | 18 - 99 |
| Occupation | Not specified | Not specified |
| Smoker | Not specified | Not specified |
| Partying | Not specified | Not specified |
| Pet | Not specified | Not specified |
---