Experience in Malmö, Sweden by Antonia
Architecture and landscape

6 / 10 points

Entertainment

10 / 10 points

Culture and customs

6 / 10 points

Transport

10 / 10 points

Gastronomy

8 / 10 points

Prices

4 / 10 points

Party

8 / 10 points

Weather

2 / 10 points
---
What is it like to live in Malmö? Would you recommend it? What is the city like?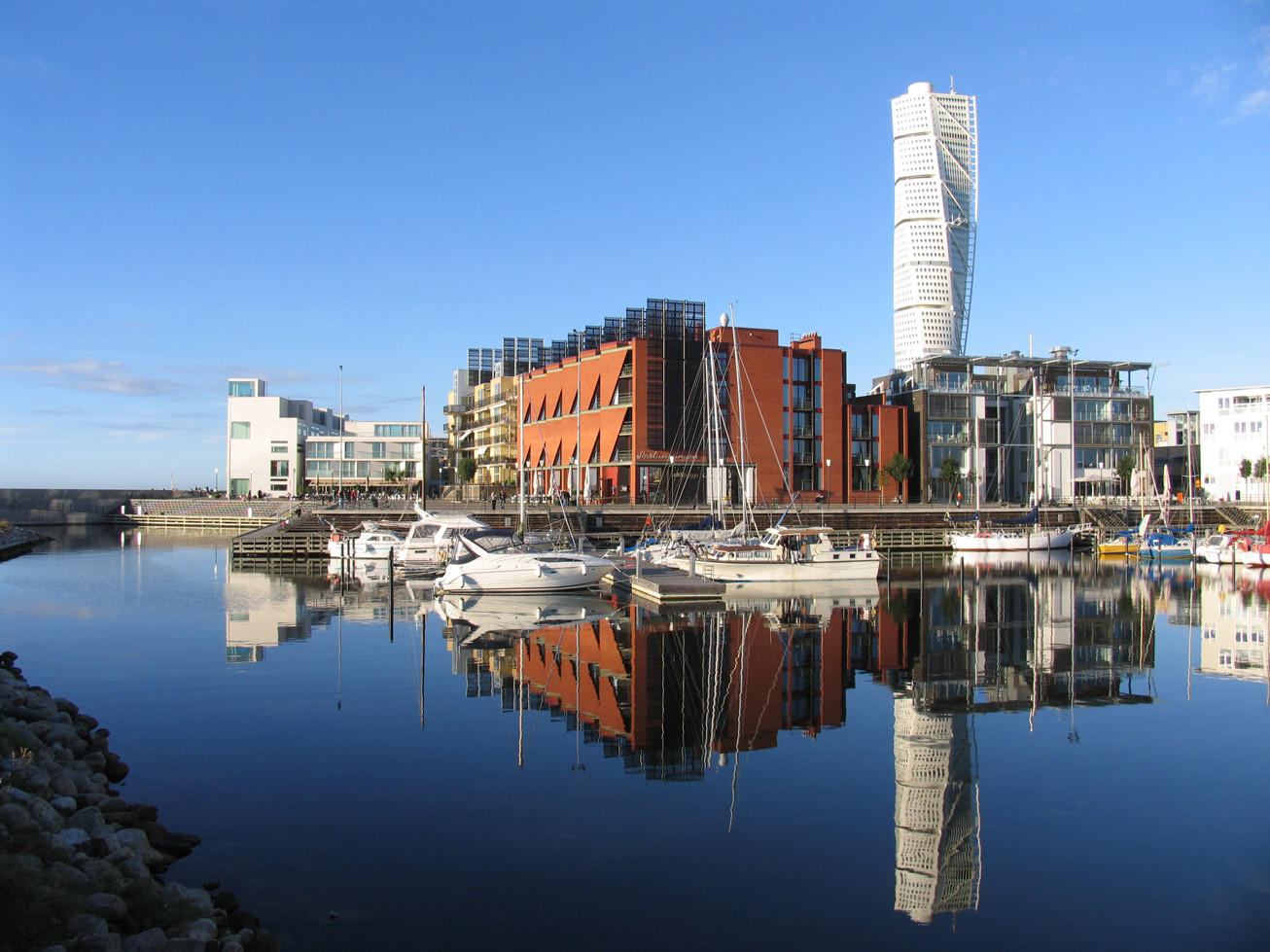 I think Malmö is a good city to live in because it has a nice balance between coziness and social life. It's a big city according to Swedish standards but it's not as crowded and hectic as the usual big European cities. I would recommend it to people that appreciate this balance.
The greatest thing however is the multiculturalism, obvious at any step. Local people (well, at least some of them) are proud of the fact that there are 160+ nationalities in Malmö. Going out for a beer with a friend can easily turn into a night of crazy dancing or just long talks with random strangers, all from different backgrounds.
It is also a very bike-friendly city. Most people use their bikes to go to school or work, so the traffic is pretty fluid. The local transport system is also good and you can find out online (or on spot) when your bus leaves from the bus station and they are usually running often, depending on the line. The monthly subscription for this is 460 sek.
What is the student lifestyle like in Malmö?
I don't think the student lifestyle in Malmö is as crazy as in other cities, but it's, of course, up to the students themselves to make it to their own liking. From what I saw, a lot of the exchange students live in the dormitories of the international student house and they often throw parties there, in the common area. Bringing drinks and having fun there is much less expensive than going out. Based on the same logic, many people go to house parties. From what I've seen, students don't go out clubbing every week, but instead go to this kind of parties.
How much does it cost to live in Malmö?
It depends on the lifestyle, but rent is usually between 2700-4500 sek. With the other expenses, you can manage living with approximately 8. 000-9. 000 sek per month. That means around 900 euros. But taken into consideration that exchange students like to go out more often, at least in the beginning (until they redirect towards house parties) I'm guessing this figure would be higher, maybe 10. 000 sek. I hope I'm not wrong, I'm pretty bad with these things. One thing is for sure though, it's very important to cook at home, since eating out is expensive.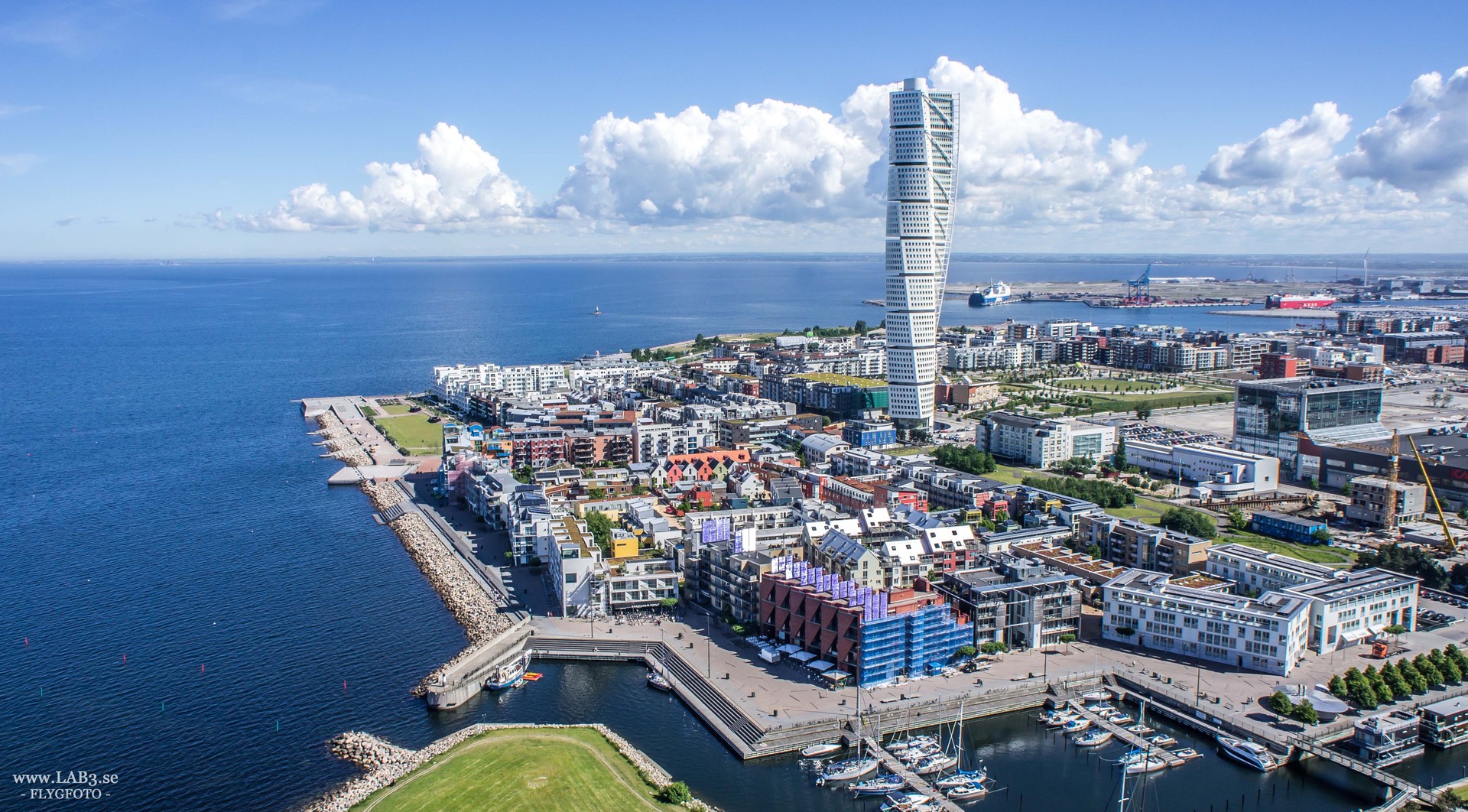 Is it difficult to find accommodation in Malmö? Is there any advice you can give?
Yes, it's difficult. There are student houses, but the system is based on a waiting list. So you go on their websites and you register, then you wait for your turn to come, since the demand is high. The same system applies for private flats as well. There are websites where you can search for a private flat or room. There you find adverts and you can even contact the owners directly, without the queue system. One such site is http://www.blocket.se. I think the university has a platform for this, as well.
What is the food like? What are your favourite dishes?
The food is rather international in Malmö and people most often eat dishes from foreign cuisines when they go out. Malmö is famous for its falafel, but you can find a large array of types of food, from Korean to South American. You can also have the usual sandwiches and salads in basically all the cafes.
What places would you recommend visiting in Malmö?
I don't think there are that many things to see in Malmö. Strolling around the city should be much more interesting than any visit to the museums. The parks are very beautiful and picturesque and at least the city center has a nice old architecture.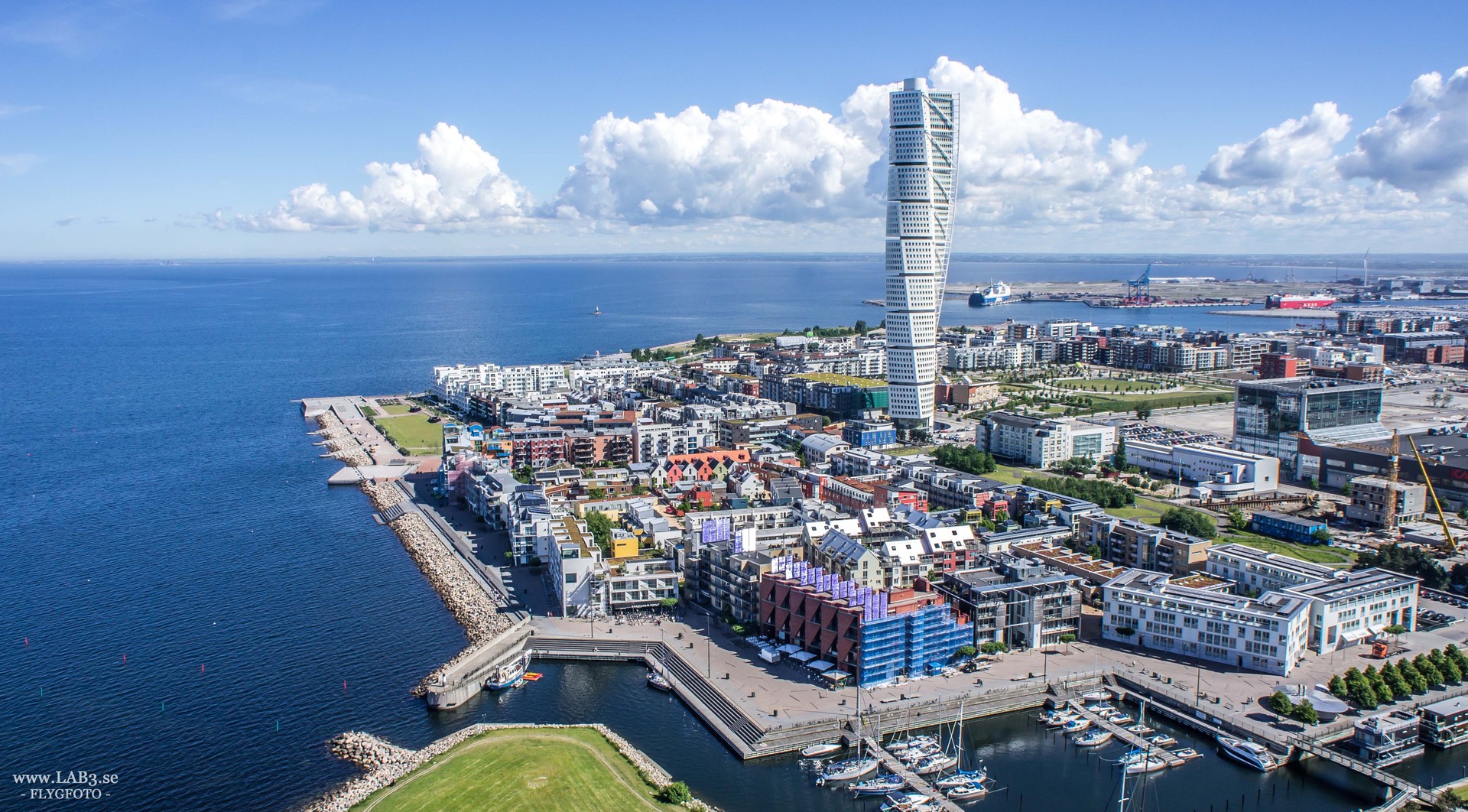 Nevertheless, there are still some spots worth visiting. A famous building is the Turning Torso, the tallest in Scandinavia. In fact, the whole neighbourhood is worth seeing: it's called Västra Hamnem and it's by the sea. It's very nice to hang out there especially once it's warmer outside. The view is nice and people gather for barbecues or volleyball or just ice cream. From there you can see the Öresund bridge, which links Denmark to Sweden, or more exactly Copenhagen to Malmö.
Is it good to eat out in Malmö? Can you tell us your favourite spots?
As I said, for budget reasons, I think it's best not to eat out a lot. But I find myself doing it once a week, just for the pleasure of it. There is a famous falafel place that is nice, but it is more of a fast food system. It's called Jalla Jalla. There is also a nice Mexican/Korean place, where they mix the two cuisines and the result is very tasty, often spicy. I don't remember the name but it's very close to the one I mentioned above (like in the same building). A lot of cafes have brunch hours and most of them are very cozy and the food is nice - usually sandwiches, corn flakes with yogurt, jam, salads, coffee/tea. To throw in some names, Grannen, Simpan, Kungscafe.
Is the nightlife good in Malmö? Where is good to go?
I don't think the nightlife is that crazy, but there are a few places where students go often, like Moriskan, Debaser, KB, Babel. There are more on the list but I don't know their names. The thing is that most often clubs here have theme nights so one night you might be dancing to electronic music, next week you might be dancing to raggaeton in the same place. So it's up to you to get informed in advance and choose. If not, surprises can be nice as well. Oh, and clubs usually close at 3 a. m.
What advice would you give future students heading to Malmö?
I think exchange students usually enjoy Malmö a lot, because even in the winter months, students get together at some of their friends' places and either have a relaxing dinner or throw a house party. I wouldn't know what advice to give, but maybe get a bike that takes you everywhere and be careful with expenses, since Sweden is quite expensive.
---
Photo gallery
---
---
Content available in other languages
Share your Erasmus Experience in Malmö!
If you know Malmö as native, traveler or as exchange student... share your opinion on Malmö! Rate different characteristics and share your experience.
Add experience →