Where to party in Gran Canaria's Las Palmas!
Architecture and landscape

10 / 10 points

Entertainment

8 / 10 points

Culture and customs

8 / 10 points

Transport

6 / 10 points

Gastronomy

10 / 10 points

Prices

6 / 10 points

Party

8 / 10 points

Weather

10 / 10 points
---
Party, party! Having the archipelagos good weather all year round, I assure you that you will have somewhere to go out at night and in the daytime every weekend.
If you're worried about partying, because you're on your Erasmus year on the island and think because it's an island that parties don't exist, you are very much mistaken. Here I will tell you about the best-known spots right now, and since you will probably be staying around the city, I will focus more on the nightlife within the city of Las Palmas de Gran Canaria.
Within the city, you will find a great variety of places to go out at night to have a drink, and later go on to a club. I'm going to make a list to classify the places I know best from personal experience, and where people tend to go the most: later, I will give an opinion of each of these places. Below all of the text, I will explain how you can dress for each spot.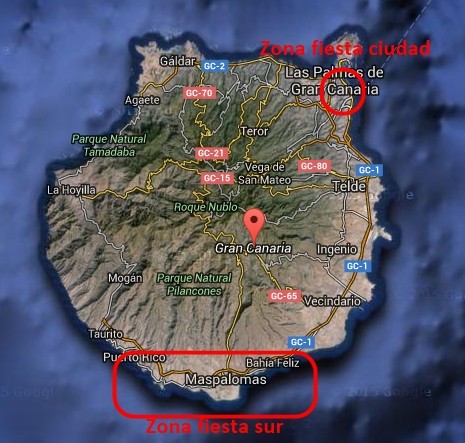 Located in the city:
Azotea de Benito
Discoteca TAO
Discoteca Kopa
Pub Aloha
Pub The Little Buddha
Pub 3 x 1
Various pubs and clubs at the beginning of the Guanarteme neighbourhood
Club Varadero
Zona Vegueta
Discoteca El Mojito
Azotea de Benito
La Azotea de Benito (Benito's Rooftop) is located in the Vegueta zone, just on the Plaza de las Ranas (Square of Frogs). This place, as its name suggests, is on the roof of a building and I like it because it's a place where you can sit down with your friends and have a drink, they really know how to prepare a good one. The price of a drink here is about 6 euros, so don't go crazy ordering drinks. You can listen to music and get comfortable, as the seats are of the chill-out variety.
Discoteca TAO
The nightclub TAO is right next to the Muelle Deportivo quay, as well as a large police station. It's an outside club which allows entry to people of a certain age. I have been three times and it is a good place to have a dance and a drink.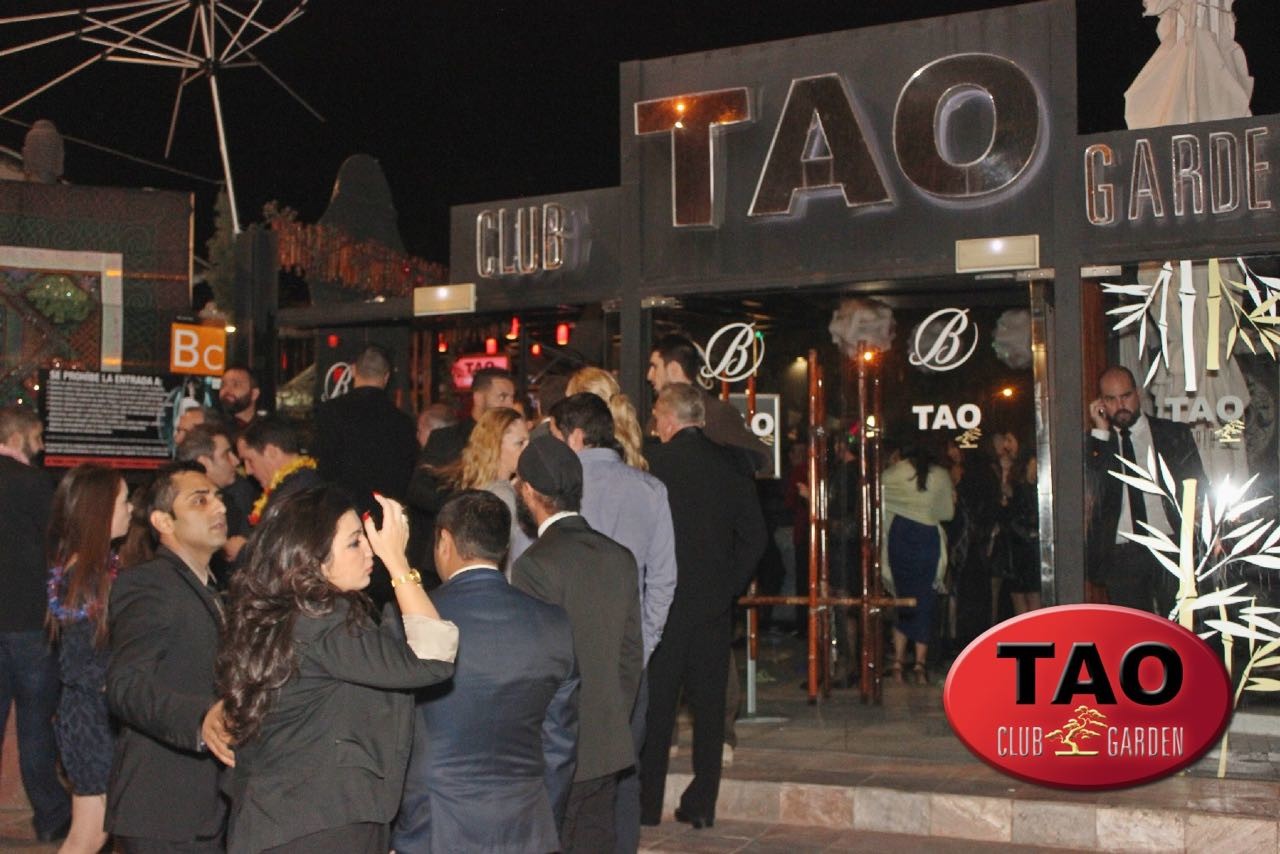 Discoteca Kopa
Kopa is the nightclub under the Muelle shopping centre. It is the strictest nightclub, with the most ridiculous excuses for turning people away I have ever seen. They didn't let me in on the four times I tried, and I'll never try again. If you want to get in, prepare an invisible VIP card, because if you see that the person in front of you gets in without showing a VIP card, I'd say it is actually just invisible. I don't recommend it for the simple reason that I don't want to give it the benefit of my presence. There are plenty more nightclubs out there; )
Pub Aloha
The Aloha pub is one of my favourite places, because it is both small and familiar. You will find it in the Guanarteme district, and it's a pub where you can have shots, beer and various other drinks to start off your night. Cheaper than La Azotea de Benito, and very cosy.
Pub The Little Buddha
This is also one of my favourites. It is on Calle Guanarteme, next to Plaza Farray. You can have the same things as at Aloha, but there is a greater variety of beer and you can order shisha for your group of friends. The staff serve you well, and the musical styles are diverse. Due to its chill-out style chairs, it's a very comfortable spot.
Located outside of the city (South Zone/Zona Sur)
Playa del Inglés
Puerto Rico
Maspalomas
Anfi del Mar
Playa del Inglés
The most famous party areas in the south are the districts in Playa del Inglés, where I personally think there is more going on. But I do recommend that if you want to go and spend a weekend partying in the south, it is best to rent one of the reasonably-priced apartments around. The most bustling party area is called 'El Plaza'. You will find lots of clubs all together, one on top of the other, pubs, fast food joints … You'll also find many 'Public Relations' people on the street, trying to get you to go to their nightclub. Don't let yourself be fooled, always ask the price of a drink before entering.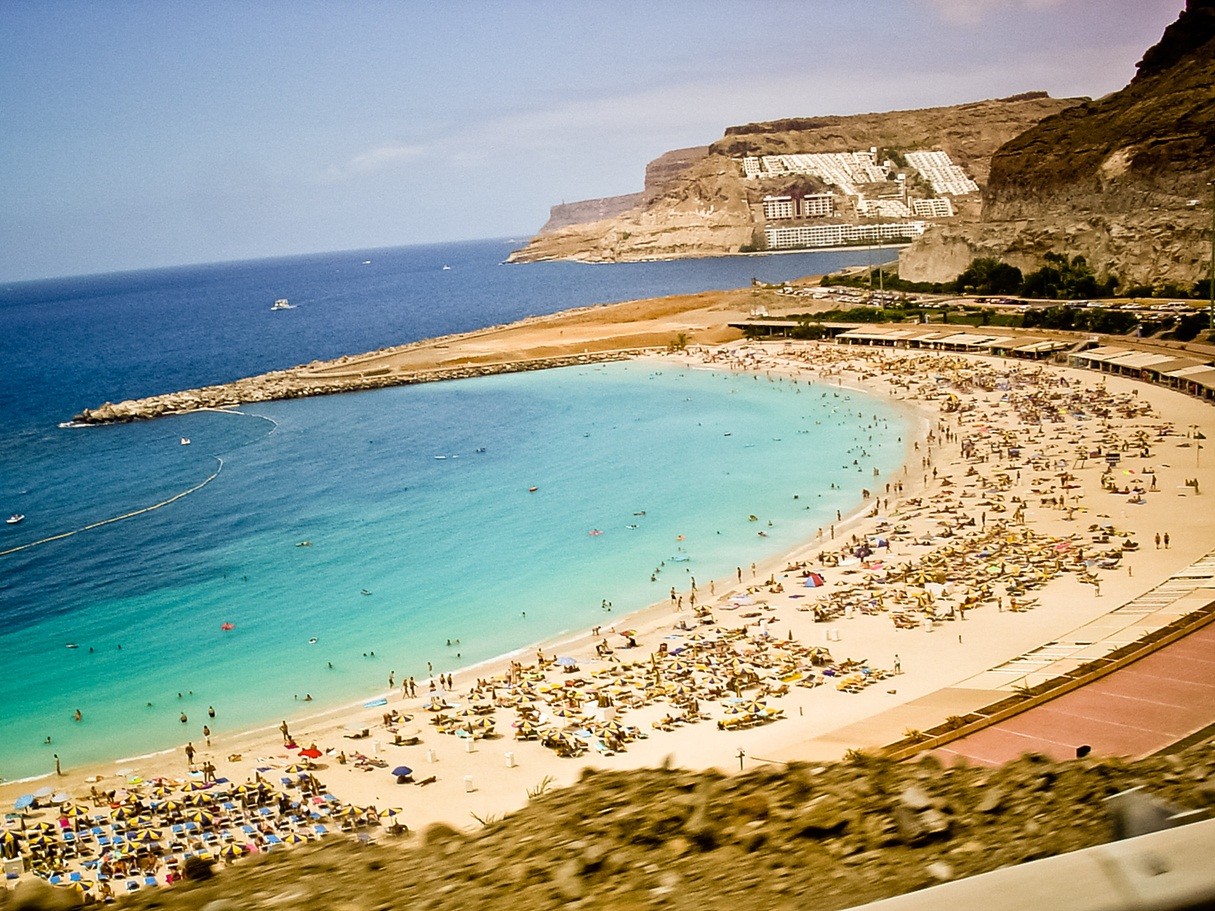 Puerto Rico
The busy Puerto Rico zone is located in the area's shopping centre. It is full of pubs and nightclubs. I recommend that you also stay in an apartment and enjoy the beach and nightlife all weekend.
Anfi del Mar
Anfi de mar has a little outside area where they hold parties, and great ones. The place is called Maroa Beach Club Anfi del Mar, and has its premises on top of a tiny, tiny island.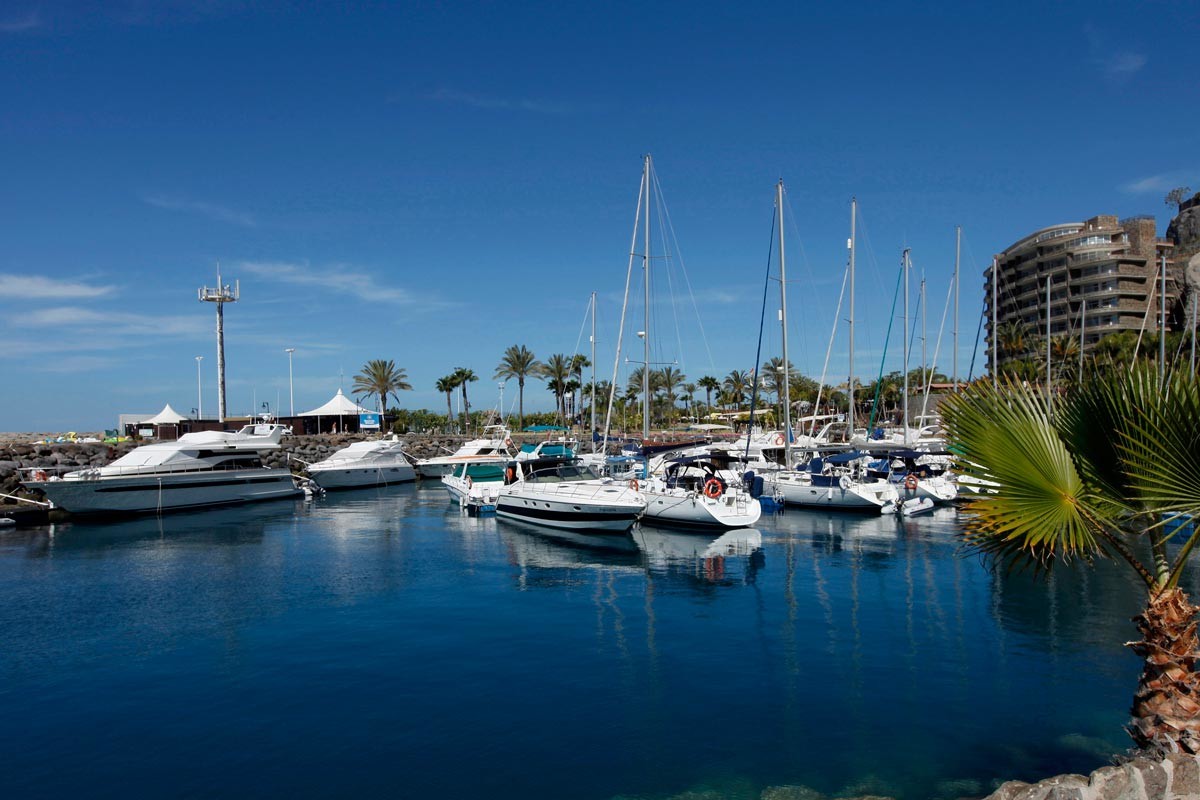 What do I wear to go to clubs and pubs?
The type of clothing to wear depends on where you are going. If you are going to pubs to have a drink and end the night like that, and if you're a man, you don't need to wear a button-up shirt and dress shoes. I'm not saying go in flips-flops (beach shoes), but in jeans and clean shoes you won't have a problem. On the other hand, the way I see it is that if you're a woman, you can get in dressed however you want as long as you're aren't dragging yourself along the floor. Something flirty works, but as with the men, don't go in flip-flops.
However, if you go out to a nightclub like TAO, Kopa, Mojito and other places more demanding with their dress-code, I recommend dressing up well. By dressed up, I mean a button-up shirt for guys and dresses (long and short) and heels for the women.
---
Photo gallery
---
---
Content avaiable in other languages
Share your Erasmus Experience in Las Palmas de Gran Canaria!
If you know Las Palmas de Gran Canaria as native, traveler or as exchange student... share your opinion on Las Palmas de Gran Canaria! Rate different characteristics and share your experience.
Add experience →