Erasmus experience in Barcelos
Facilities

10 / 10 points

Quality of the college

10 / 10 points

Is it easy to pass?

8 / 10 points

Activities

10 / 10 points

Tuition fees

6 / 10 points

Faculty

10 / 10 points
---
Barcelos is a city in the North part of Portugal in the Minho region. It's best known for holding the symbol of Portugal - the rooster in the form of statues everywhere. Barcelos is a nice city full of history and culture you should explore. Thus, you can continue reading below to find out what are the pros and cons of this charming city.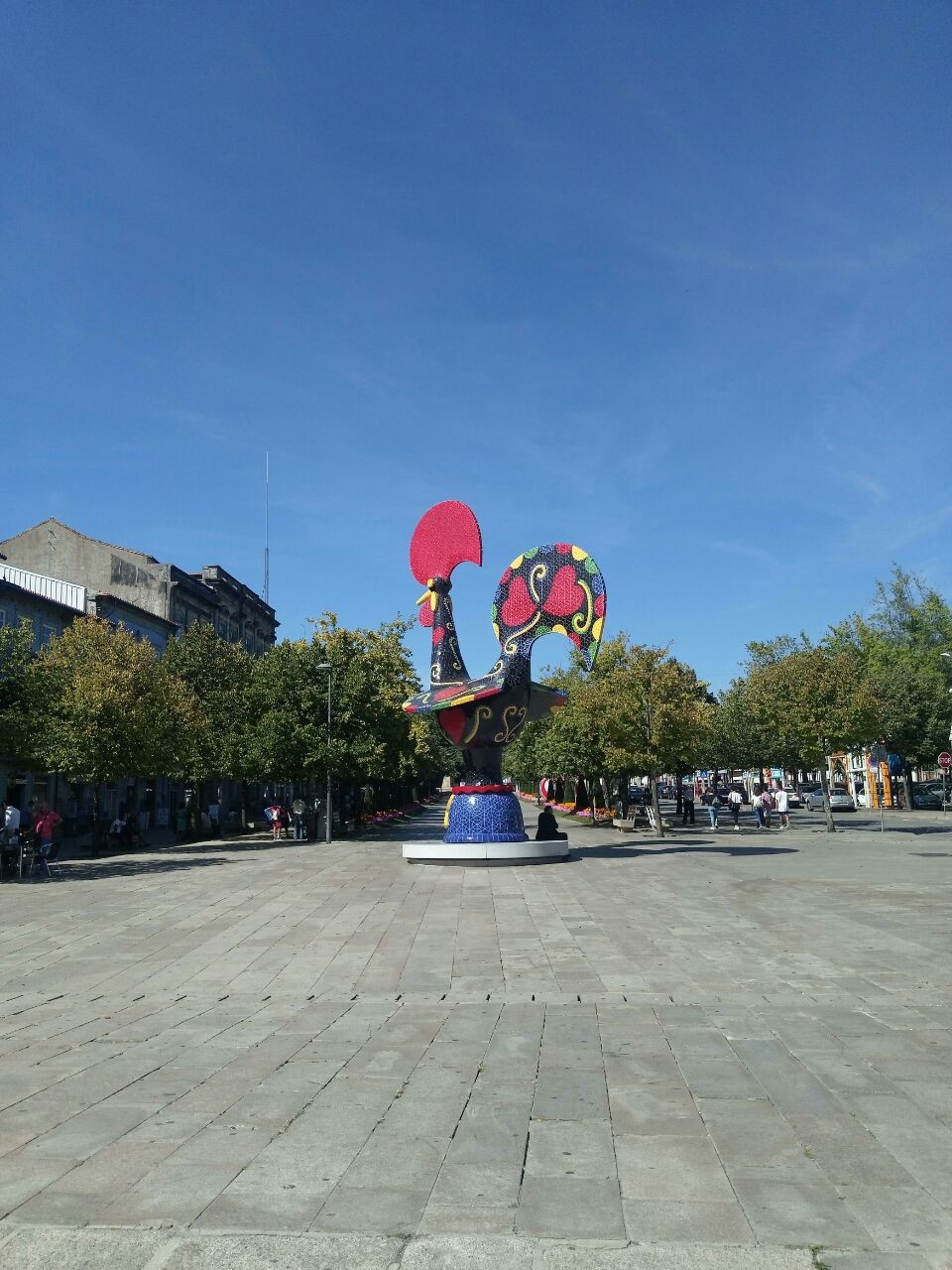 What is it like to live in Barcelos?
Barcelos is a small, but very charming city to live in. It has all one would need on a long trip away from home. I would say that I enjoy my stay here and the people are friendly. There are celebrations from time to time and also a weekly market in the city center that happens every Thursday.
Living in Barcelos is quite nice and for sure is not like living in a big city. It has little gardens and parks everywhere for you to enjoy the quietness of this charming little city. Furthermore, everything is very close to each other, so you do not need to catch a bus or any other way of transport to get around. You can simply walk around and appreciate the serenity that has taken over Barcelos.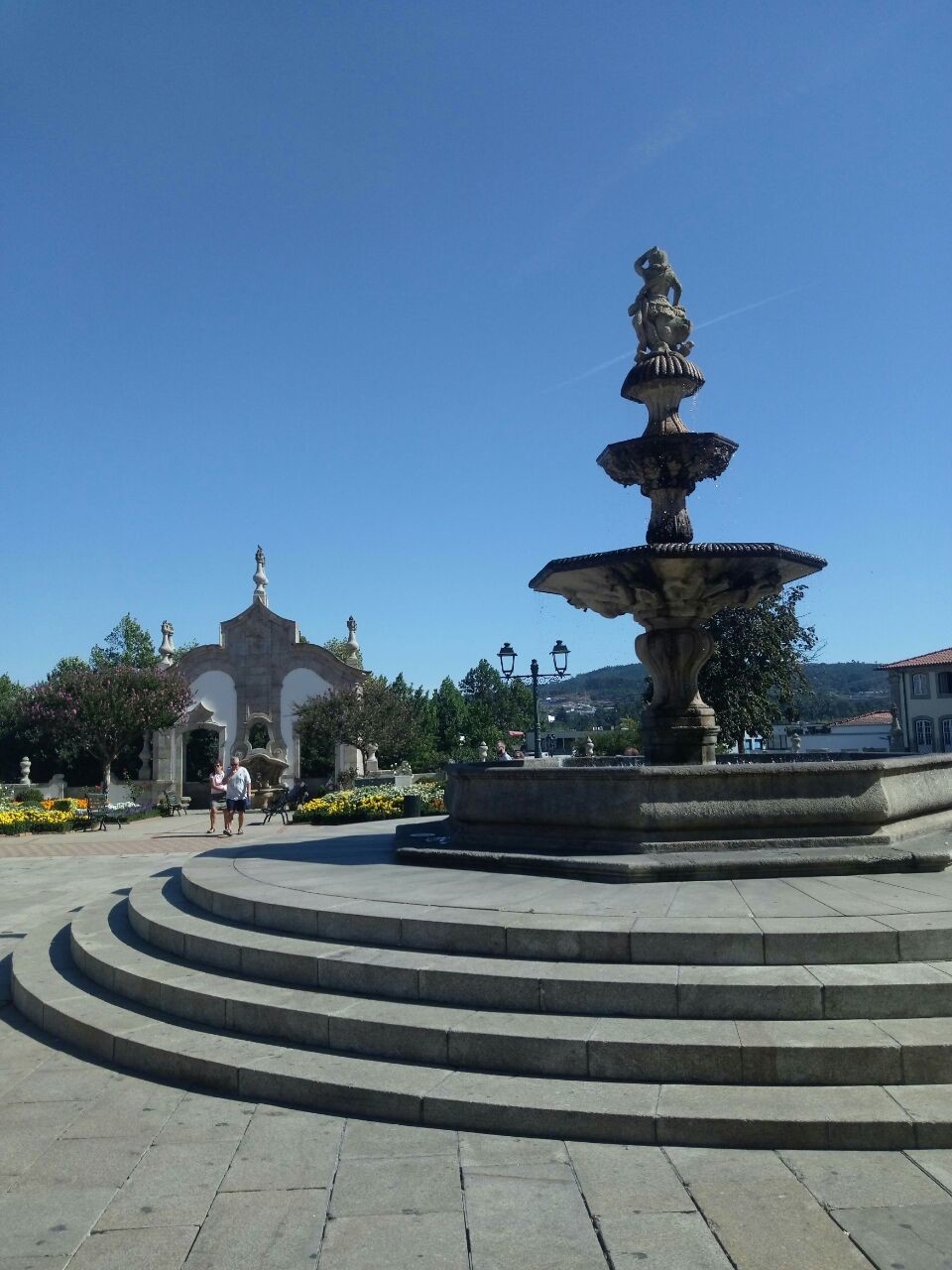 How much does it cost to live in Barcelos?
I can say that living in Barcelos can cost you like 400-600 euros including rent. However, it can cost you even less, depending on how you spend and manage your money. A room can be found for the price of 150 to 250-300 euros depending on your preferences, so it is entirely up to you.
If you want to save from shopping for food you can always go to Lidl or Pingo Doce where you can find various discounted products. Also, prices there are a bit lower than in Mercadona. The weekly market is also a good idea if you want to get fresh home-grown vegetables or fruits, but check what are the prices there. Sometimes the prices at the market are higher than those in the supermarkets, thus it might be better to skip it.
Is it difficult to find accommodation in Barcelos?
Barcelos is not a big city and it can be quite difficult to find accommodation. That's why I would advise you to start searching for a room as soon as you get your notification that you are accepted by the university there. I did that, simply as I was advised by them in the beginning and in no time I was able to find a cheap room in a house for 170 euros and 3 minutes away from the university. It was nice!
What is student life like in Barcelos?
The student lifestyle is Barcelos is not that wild, as, for example, it can be in Porto. There are not many options for a party, but they are enough for you to have a little fun. I would say that Barcelos is more for students that prefer calm cities and are not that into the party lifestyle.
Having this in mind, you can have a pretty good time here and have lots of fun even though there are not many grandiose parties. The city is charming and cozy and I am pretty sure that everybody would enjoy it.
Furthermore, the Polytechnic Institute of Cávado and Ave organizes events that you can go to and have some fun. In the winter semester, there are at least three grandiose parties organized by them like the party for starting the school year, Halloween party and something like a Holi party, where all types of colourful powders are thrown at people. 
What is the food like?
The food in Barcelos is typical for the North part of Portugal. You will find all the traditional dishes of the north here like Francezinha, Polvo (Octopus), Pastéis de Chaves (pastries with minced meat) and Bacalhau à Bras (codfish with potatoes).
However, if you would like to cook for yourself, it will be better to visit either Pingo doce or Lidl, as for me they were the best options when we are looking for quality and price. For example, in Pingo doce you can find lots of fresh meat and fish, that is of very good quality and also very nice wine options. My favourite rosé wine there is the Fonte do Nico, which was under two euros for a bottle and is simply amazing! Another wine option I would suggest is the Madeira wine or Port wine that they offer there, which are also very nice types of wine. 
Furthermore, if you want to buy cheap milk, flour, sugar or any other basic products you can always go to Lidl, which provides the best quality options. There you can also find very nice sweet options like doughnuts, pastel de nata and other sweet pies, or freshly baked bread. 
Is it good to eat out in Barcelos? Favourite spots?
Although, it is a small city it has plenty of options to eat outside. If you would like to try one of the best Francezinhas (Portuguese traditional dish) you can go to Divinal restaurant. The prices in Divinal are not that high, so you can enjoy a good meal and sangria for around 10-12 euros. Another option is the Wokasia buffet restaurant where you can find one of the best shrimps with noodles. In addition to that, they offer a variety of food options like fried bananas, fried chicken, meal options with porc and even sushi. There you can go and pay 10 euro on the weekend or 8 on the weekdays and eat as many things as you want.
However, if you are a pizza lover, just go straight to La Fiamma where you will find original Italian pizza and other meals! Furthermore, if you are craving something sweet you can try the chocolate Pastel de Nata in Casa Das Natas or the waffles in Sabor Cremoso, which are absolutely delicious. Also, there is a very nice cafe called Ape cafe that is close to the center and they make delicious lattes there and pancakes with chocolate. Thus, you can give it a try!
Where can I do sports in Barcelos?
I did lots of sports in the city, especially in B'Life wellness & spa center where you can go swimming, cycling, do some cross-training, go to the gym or simply enjoy the sauna and jacuzzi. The price for a month if you are a student is 31 euros, so it's not that much for what they offer in exchange. However, initially, you will have to pay additionally 15 euros so they can make a personal plastic card for you.
However, to be able to use the discount for a student you will have to bring your declaration proving that you are a student at Polytechnic Institute of Cávado and Ave, so that they can apply the discount. 
What is the weather like in Barcelos?
The weather is Barcelos is nice and sunny in the spring and summer, and rainy and chilly in the winter. In the winter it can get pretty cold, around 10 degrees, so it is better to be prepared. Also, at that time of the year, it rains a lot and there are not so many sunny days to enjoy. Thus, my advice to you is to get a decent umbrella with you and warm clothes for the colder, windy and rainy days in the north of Portugal.
What places would you recommend visiting in Barcelos?
The city of Barcelos is small compared to other big cities in Portugal but is rich in history. This is the city where you can find many rooster statues that are the symbol of Portugal. In addition to that, you can find the legend of the rooster depicted on an old rock in Cruzeiro do Senhor do Galo, which is the old castle of the city.
Furthermore, you can visit the tower of Barcelos from where you can enjoy a nice view of the city and also the park next to it. Walking by you can enter into the beautiful church of Barcelos, which is also covered with blue tiles on the inside. Also, there are a couple of parks in the city you can enjoy or by the riverside.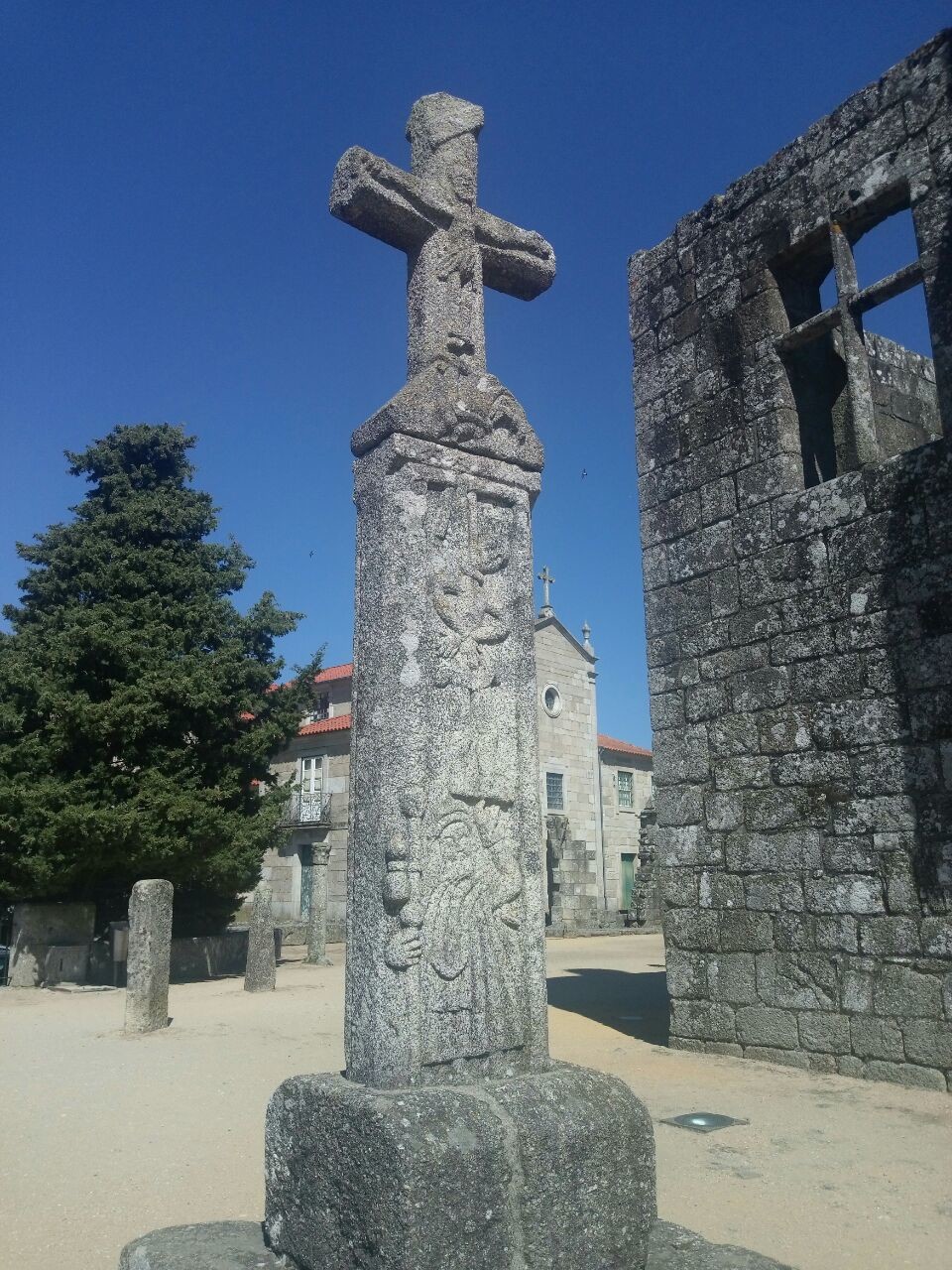 Is the nightlife good in Barcelos? Where is good to go?
Nightlife in Barcelos can be quite good as there are a couple of nice bars like Drink O'Clock or Xano. However, if you want to party more you can go to the Garden club, Concilivm bar or Vaticano. Keep in mind that the parties here start after midnight.
Would you recommend the city and the University of Barcelos to other students?
I would recommend the city and the University of Barcelos, as I really enjoyed my stay there. It is a nice secluded city in the North of Portugal, where you can just enjoy the calmness of the not so busy life.
The life at the university can get busy at some point, with lots of projects and course works that have to be delivered in very short periods of time. However, if you organize your time properly, you will have plenty of time for everything, so there is nothing to worry about, so just enjoy your stay there.
How's the language? Did you go to any course at the university?
I went to the Portuguese course organized by the university and I enjoyed it. The teacher was simply fantastic and very helpful, so it was very easy for all of us to learn the basics of Portuguese. We took around six or seven modules of Portuguese, which was pretty much enough for all of us to understand basic sentences, grammar and expressions that we could use in our daily lives there. Once you finish the semester and if you have successfully passed the Portuguese exam you will receive a certificate for level A1, which is quite nice. 
Most of the young people there speak English, so it is not that hard to understand each other. However, you might experience difficulties when speaking with elders, but if you know a couple of Portuguese words you can easily understand each other. 
What is it like to study at the Polytechnic Institute of Cávado and Ave?
Studying at the Polytechnic Institute of Cávado and Ave was quite nice and enjoyable. The buildings and the halls of the university are new and they use the newest technologies and software when it comes to studying. 
The teachers are very nice and helpful, so you can expect them to assist you with anything. If it happens that they are not very good at speaking English, you can always communicate with them via e-mail and get the assignments from them via e-mail. 
Most of the classes are set after lunch and if you happen to have no lectures you will have to go to the teacher's office. However, before doing so, you can ask for their office hours at the reception desk at any faculty. 
At the Polytechnic Institute of Cávado and Ave, most of the teachers give assignments and group projects as part of their evaluation, so you won't have a lot of tests. They are teaching in a very creative and innovative way, so the theory is not so important there, as they want you to know how things are done and in your future job.
What are the nearest places you can visit around Barcelos?
The nearest places you can visit around Barcelos are a lot and it depends on what you would like to do. If you would like to go to the beach you can visit Esposende by bus, or the Ofir beach that is near and participate in some surfing classes or go to Viana do Castelo by train and walk to the north part of the city where is the road to Santiago. 
If you plan to do some shopping you can always go to Braga by catching the bus that stops next to Polytechnic Institute of Cávado and Ave's international office and go to Braga Parque. Another shopping option is the shopping center in Viana do Castelo that is exactly next to the train station, which is very convenient. 
If you would like to learn more about Portugal's history and culture, it is best to visit Guimaraes and Porto by train, which are one of the most beautiful cities in the north part of Portugal.
Last but not least, if you love nature you can always go to Geres national park for a hike and admire the beauty of the Portuguese mountains and hilltops. The fastest and easiest way to get there is by catching a bus to Braga and then from the bus top there, you can catch the bus to Geres. 
What is the cheapest way to get to Barcelos from Porto?
The cheapest way to get to Barcelos from Porto is by train from Porto Campanha. The train ticket may cost from 4 to 5 euros and you can get a discount if you are 25 years old or younger. This would make your ticket cost around 4 or even fewer euros, thus it is quite nice.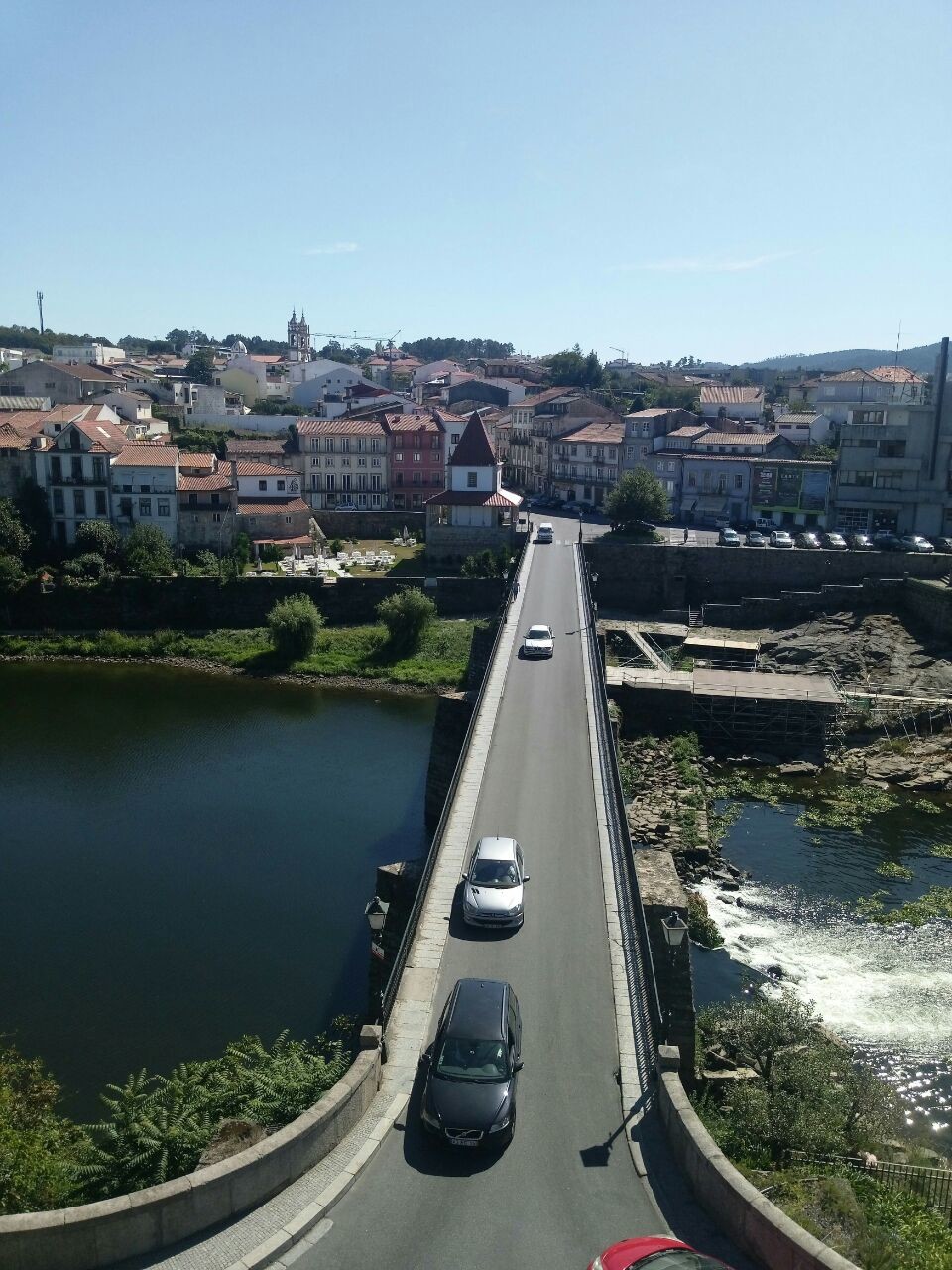 What advice would you give future students heading to Barcelos?
The first advice I would give is to look for accommodation, as soon as possible, because after that it can become really difficult and costly. Second, enjoy every day in Barcelos, it is a really charming city full of life! Third, try to get as much as possible from what the university offers whether it be additional courses, events, projects or gatherings. That is why you go on Erasmus to experience not only the culture but the way things are done abroad!
---
Photo gallery
---
Share your Erasmus Experience in Polytechnic Institute of Cávado and Ave!
If you know Polytechnic Institute of Cávado and Ave as native, traveler or as exchange student... share your opinion on Polytechnic Institute of Cávado and Ave! Rate different characteristics and share your experience.
Add experience →