19 years old male student at University of Twente, looking for room in the area
Move in date:

16 August 2018

Minumum stay:

12 months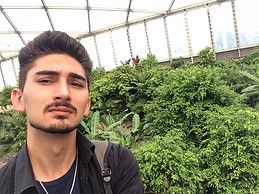 I come from Bulgaria, my citizenship is Bulgarian.
I have two brothers, one is studiying at the University of Middleburg- Vlissingen in Holland and the other one is only 20 months old.
I am looking for standard student room around 15m2.
I will be studiying mechanical engineering.
My hobbies are volleyball, rowing, strret fitness, piano and drawing.
I speak Englisch and German and looking forward to learn Dutch.
According to my room - resp. housholdmates hey can be all kind of.
To enter a text of 300 characters here is a quite big mountain to climb, so i will insert some information about myself, which I prepared for my motivational letter when I applied to the university.
During my school years I have showed interest in the spheres of physics, geography and mathematics as I took place in an Olimpics in Physics, as well as in an art exhibition, particularly related to Space, and two competitions in Geography. 
I would also like to say that I organized an art exhibition in the school where I study, consisting of 10 artworks - 3 tempera paintings and 7 graphics, all of which are work of mine. I have well developed spatial skills along with a sense for detail, which creates preconditions for a visioning. In addition to my appearances in the school life, I would say that I took place in various school events such as a big school concert, where I had a performance playing the piano. I was also chosen for a host for the ceremony, dedicated to the graduating students . Although I have no previous experience in making a business project, I have accomplished the task of making one, starting from the bottom, disposing of initial capital and deadlines.
On the basis of my previous experience and knowledge and the formed interest in the sphere which I have chosen, I would like to continue to build up my skills and develop in this way.
Thank you for you patience and have a good day!
| | About me / us | Things that my roommate should have |
| --- | --- | --- |
| Gender | 1 boy | Not specified |
| Age | 19 | 18 - 99 |
| Occupation | Not specified | Not specified |
| Smoker | Not specified | Not specified |
| Partying | Not specified | Not specified |
| Pet | Not specified | Not specified |
---