Looking for accommodation in Cork.
Move in date:

3 June 2020

Minumum stay:

8 months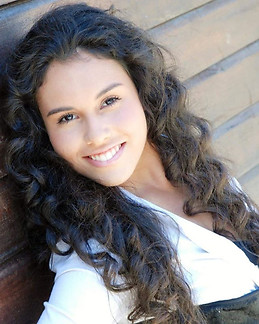 My name is Thaiza Cristina de Oliveira, I'm 26 (almost 27) years old and I'm from São Paulo - Brazil.
Nowadays, I'm a lawyer, especialized in insolvence/judicial recovery, but I used to be a model and a dancer when I was younger. That's the reason I really like to do a lot of exercises until now - especially crossfit, my new passion.
I am moving to Ireland to do my English course, whit foccus an IELTS. When the course endings, I will start the Human Resources' undergraduate or still in legal carrer, but improve it doing a MBA in bussiness and compliance - not decided yet.
I became vegetarian a year ago, little more than this - maybe. I made this decision after watching some videos about slaughterhouse routine. But I don't care if other people around me doesn't have the same habbits.
After this, I noticed that I started to be gluten unfriendly too, which is normal when you do some abrupt change in your daily routine.
But, in general, I consider myself as a fun person, friendly and who likes to join any kind of adventure. But, as everyone, I have my "bad hair days" too!
I don't looking for a specific accomodation, but needs to be confortable. It will be wonderful!
And for myroommates, I hope to meet people who are like me. And if don't, that we find a way to make our differences work.
| | About me / us | Things that my roommate should have |
| --- | --- | --- |
| Gender | 3 girls | Not specified |
| Age | 24 - 30 | 18 - 99 |
| Occupation | Not specified | Not specified |
| Smoker | Not specified | Not specified |
| Partying | Not specified | Not specified |
| Pet | Not specified | Not specified |
---