Erasmus in Wroclaw
Facilities

10 / 10 points

Quality of the college

8 / 10 points

Is it easy to pass?

6 / 10 points

Activities

10 / 10 points

Tuition fees

10 / 10 points

Faculty

10 / 10 points
---
Hello!

I was in Wroclaw for 5 months studying Graphic Design. If you think you are going in Erasmus just to party, in this academy won't work. You will have to study and party ahah
Anyway, the school is great! They have two buildings, I had most of my classes in the new one and it's awsome, all white with big windows.
All my teachers were kind, professional and spoke in english. Some friends of mine don't think the same but in Graphic Design deppartment it was perfect.
I stayed in the academy dorm wich is also good. The administration is a bit messy because the manager does not speak good but you can make it work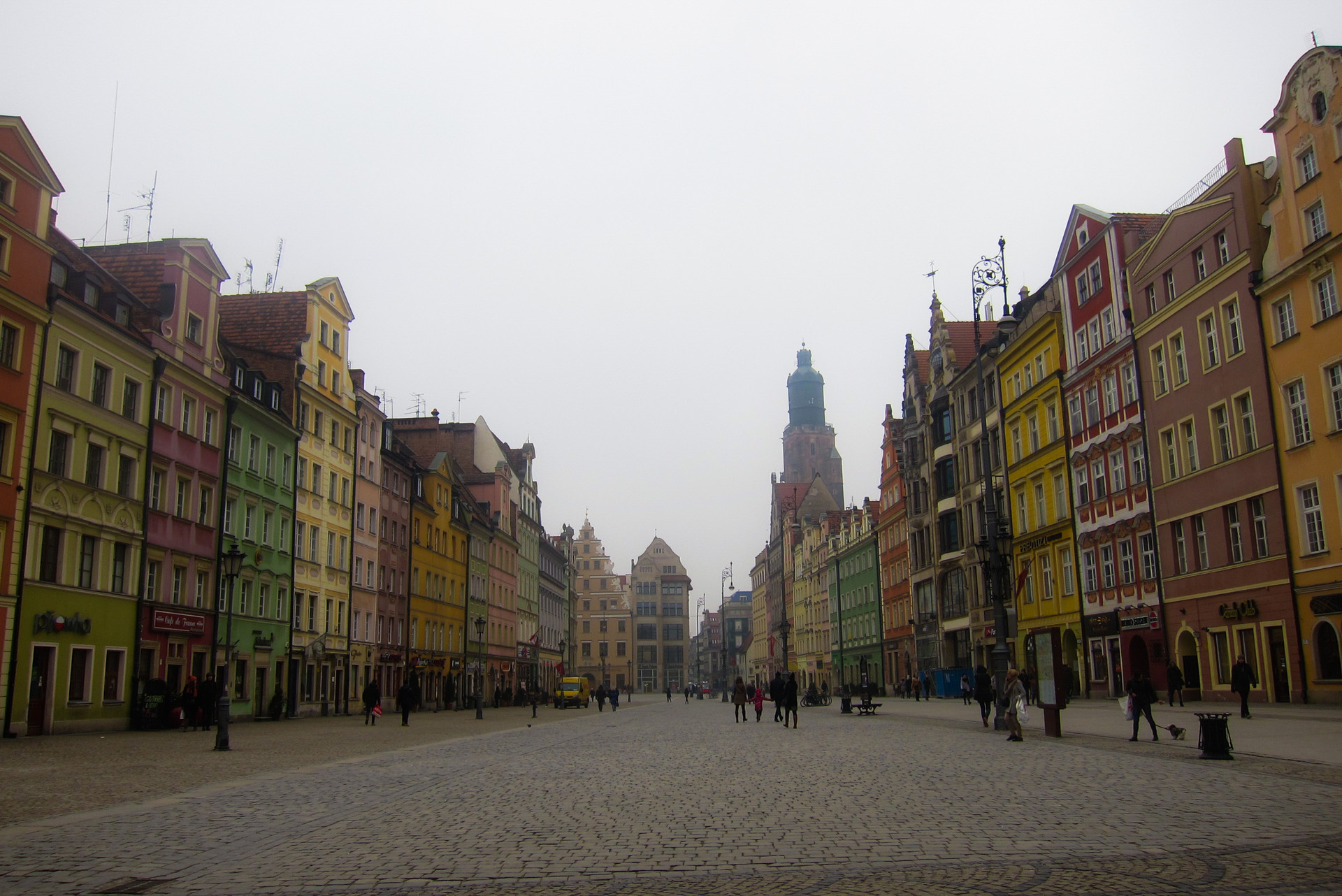 tips about EXPENSES 
Poland is a cheap country compared to Europe. But I'm also from a cheap country, so for me, some things are cheaper than in Portugal and other more expensive.
Beer is cheap in the supermakets but you will pay around 2€ in the bars for 0.5l. The beer is good tho.
Food is mostly cheap but it depends on your way of eating. I don't eat much meat (wich is not so cheap there) but I eat a lot of veggies, fruits, integral and bio stuff. I usually spent around 20€ everytime I went in the supermarket, buying fresh stuff for a week and other things that last more like beans or oats. But I admit, I'm a little picky and I bough a lot of good stuff, you can go a bit cheaper if you want.
Each student tram ticket (in wroclaw, there's trams to everywhere) cost's like 1.5zl. I didn't used it everyday so I I never bought the monthy pass, but is not expensive, around 40zl but I'm not sure.
I was in the school dorm, so with the rent and the normal things I usually spent around 200€ per month. I'm not counting with trips or extras like clothes, concerts, dinners out... just the normal food and a few beers. 
You can eat good cheap, my favourite places are Pasibus for burguers, Tacos Locos for mexican, Niezły Dym for a really nice pizza in a cute place, Kurna Chata for polish and eastern europe food and Pierogarnia Stary Młyn Wrocław for good polish piorigis (for me the best ones are in the oven)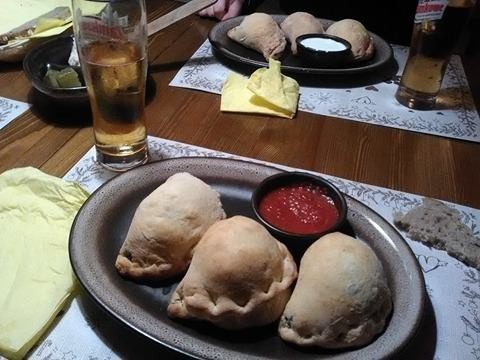 tips about THE ACADEMY
Take the polish class. Is free and the teacher is awsome. It's also the best way to know all the Erasmus, we usually went for some beers after the class.
The first weeks you will have to fill yourr learning agreement. For that, you will have to talk to a lot of teachers to be accepted in their class. Don't worry, if you make an effort you will have all your credits and you will be able too chill after two weeks or so.
Teachers do't seem to mind so much if you miss a few classes. Don't get fooled, they will remember that in the last weeks when you will need their help the most. Pass by the teachers studio even if just for half an hour. (I know it's hard sometimes with the freezing cold and the late hang outs, but you are strong)
(a little detail, the academy makes me feel like hogwarts, there's always a room and floor that only opens once in 20years and you will always find new ways to get lost and found)
DON'T STRESS WITH FINALS AND GRADES. IT WILL WORK OUT WELL.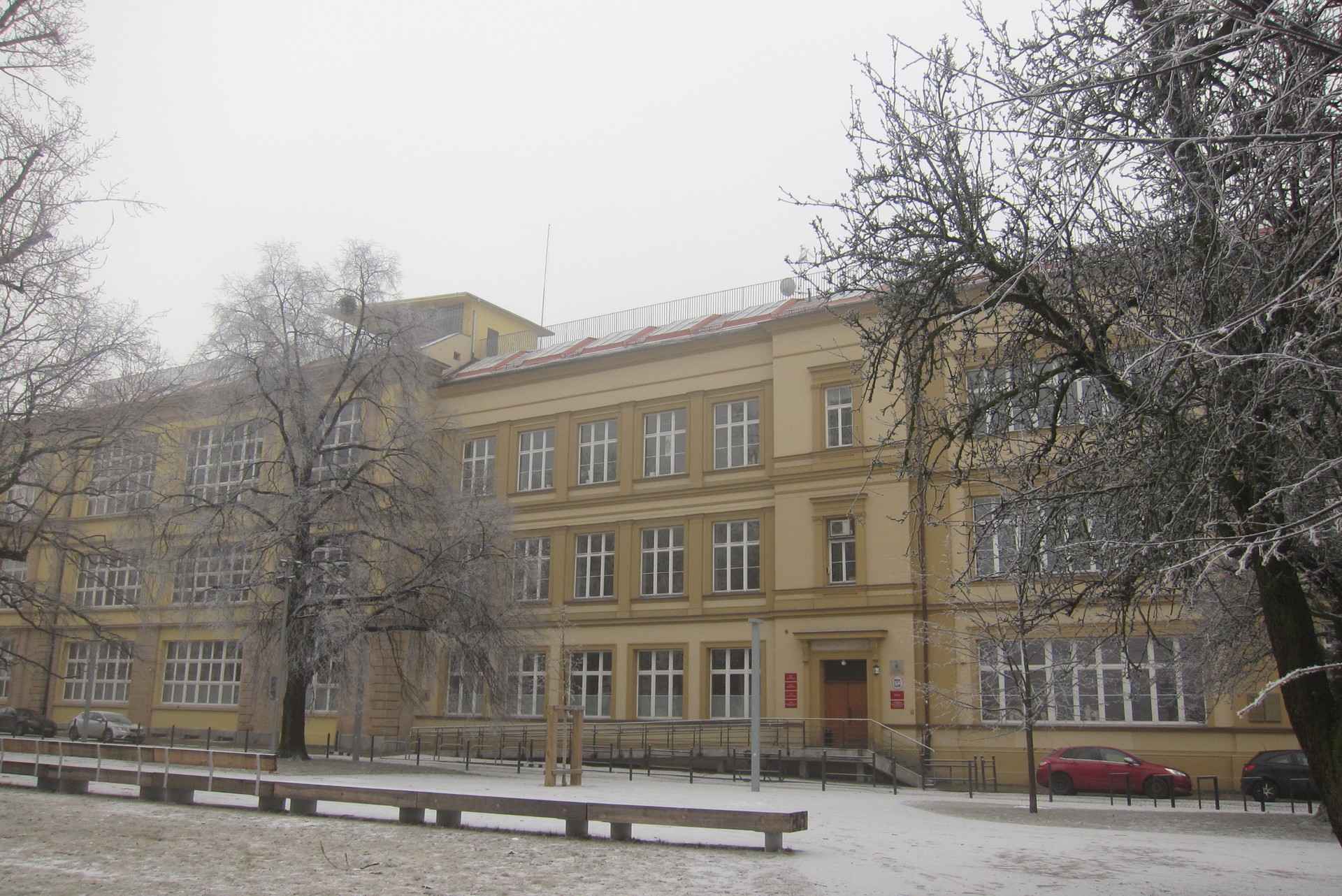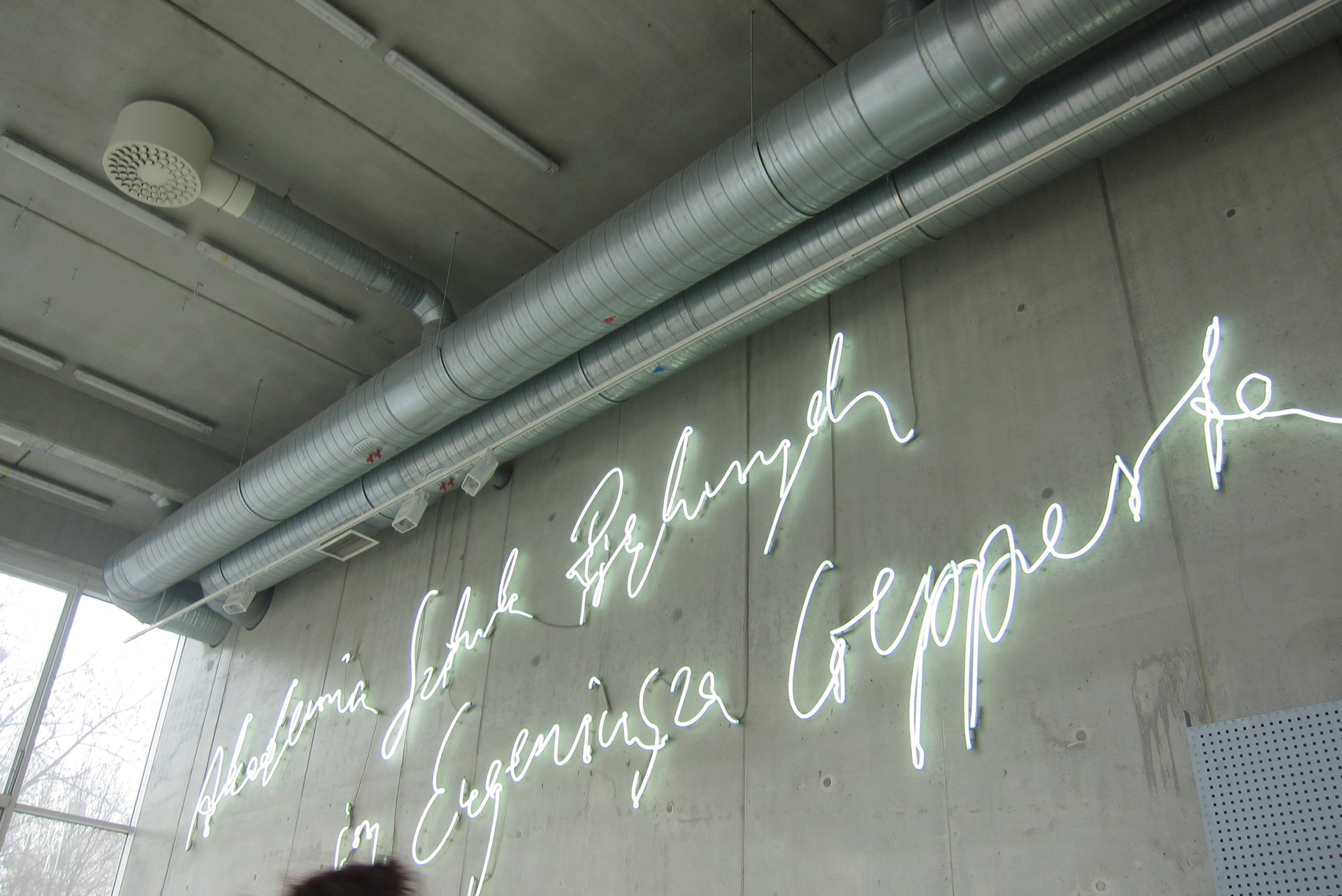 tips about  POLAND 
 I'm Portuguese, so I noticed a huuuuge diffrence of scenarios. The main things I noticed in the first weeks.
The lack of sun and the freezing lakes.
The coffe is bad and expensive.
Young people usually can speak some english. After 30 starts getting hard to find someone....
People don't smile. Unless they they know you or your friends. (In portugal, the ladys in supermarkts or coffe shops usually call you by love our cutie even if they never seen you before) 
You can't drink alcool in the street. (You will understand why in a few weeks... But I've seen people getting fines, don't think this is a joke, if you want to take alcool from home just hide it in your purse or in the milion layers of cloth, but be carefull.)
There's always open markets selling food and alcool (wich you can't drink in the streets, remeber that)
People go everywhere with their dogs, don't think is strange to see a few dogs outside a supermarket waitng for the owner. (Yes, even if it's like -20 ahahah they are polish dogs after all)
Everywhere is soooo waaaaarm inside. Really everywhere. So make sure underneeth all your layers, there's a t-shirt.
Easter is a big deal and on the Sunday almost everything is closed and everyone goes too their home towns.
On sundays, a lot of things close in the afternoon.
Polish go out at night really early. I'm used to leave my home at 22h, they usually go out like atg 19h....
Also the eating schedules still confuse me a bit. They eat a lot in the morning, a bit for lunch and then have dinner around 17h. That's crazy, I have dinner at 20h/22h....
But is very good and cheap to eat out. Most of the places don't make reservations and close at 22h, so go a little early.
They eat ice cream in the winter because is good for the throat. Strange but very smart. 


tips about POLISH
  I know it's a hard language, but people will apreciate if you learn the basic. Honestly, just if you are from Ukraine, Russia, Czech Republic.... will be able to learn more than the survival it in a few months.
As I said, polish pople are not the warmest and smilest in the world, if you try to speak will help breaking the ice. (this is funny because because is so cold there ahahaha)
The usual way to say hello means Good Day - Dzień dobry
To your friends Hello - Cześć
When you leave a store or whatever say goodbye - do widzenia
Thank you - Dziękuję
You will at least survive with those ahahah.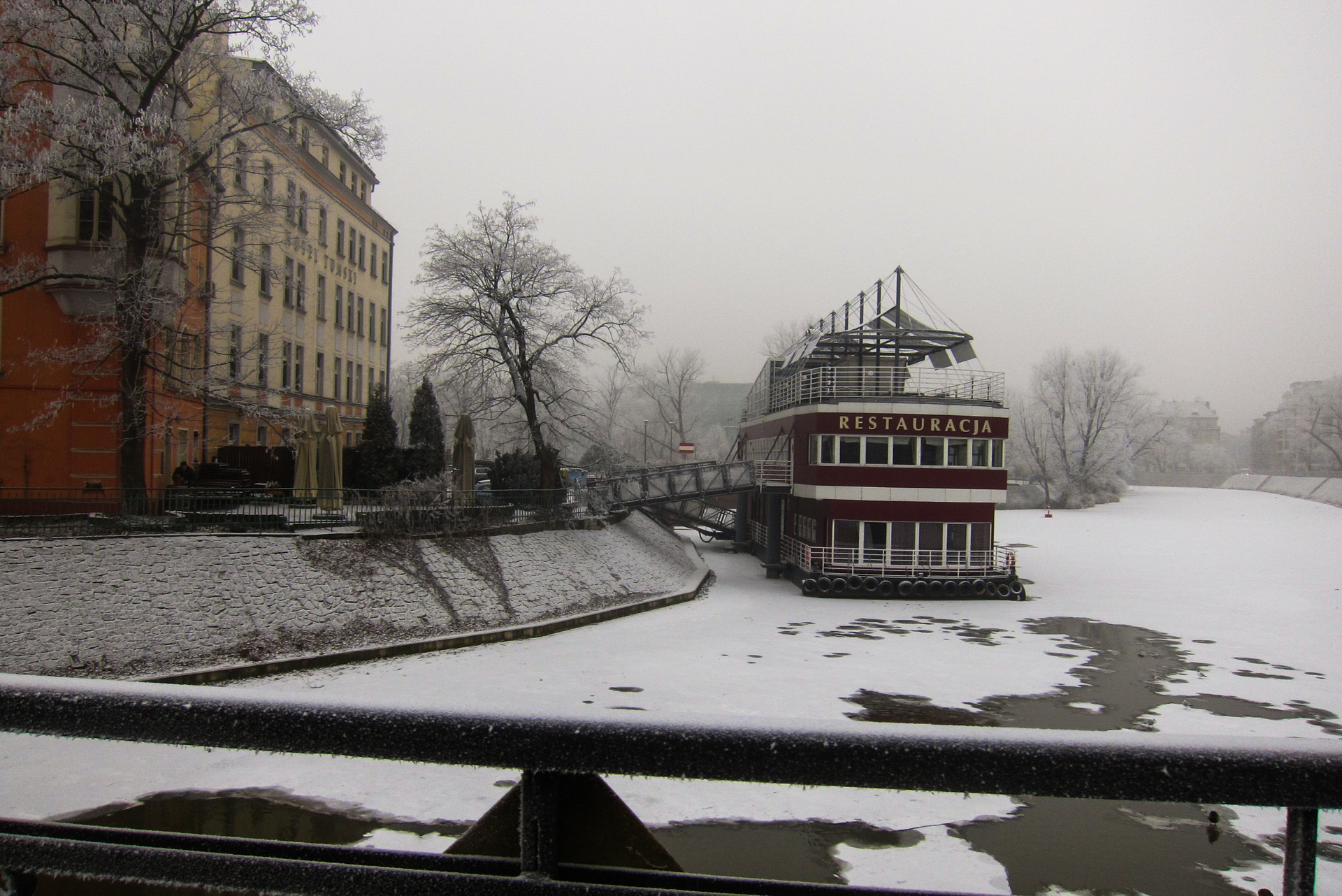 CONCLUSION
Don't be scared, I survived and I'm a 1.55 brunette girl ahahahah.
Final tips:
Your Erasmus friends, you will be your best friends in every moment. Drinking or crying.
Try to make polish friends, I made some really nice ones. Besides being usefull, it's the best way to know how the locals live.
Travel around Europe and around Poland with Polski Buuuuuus :D
In woclaw you can drink alcool in the student island.
In the Spring, the city get's a new sparkle. All the colors start to shine, people look more happy, the streets are get full of live. It was a lovely time. First it was really strange, after that I started to apreciate everything the city had to give me. Never forget this is a ver cultural city with a lot of history, musueums, concerts, exhibitions... and a lot of people have told me is most wonderfull one in Poland, I can't tell you if is true but I belive so.
I'll never forget this city, this experince. See you soon Wroclaw :)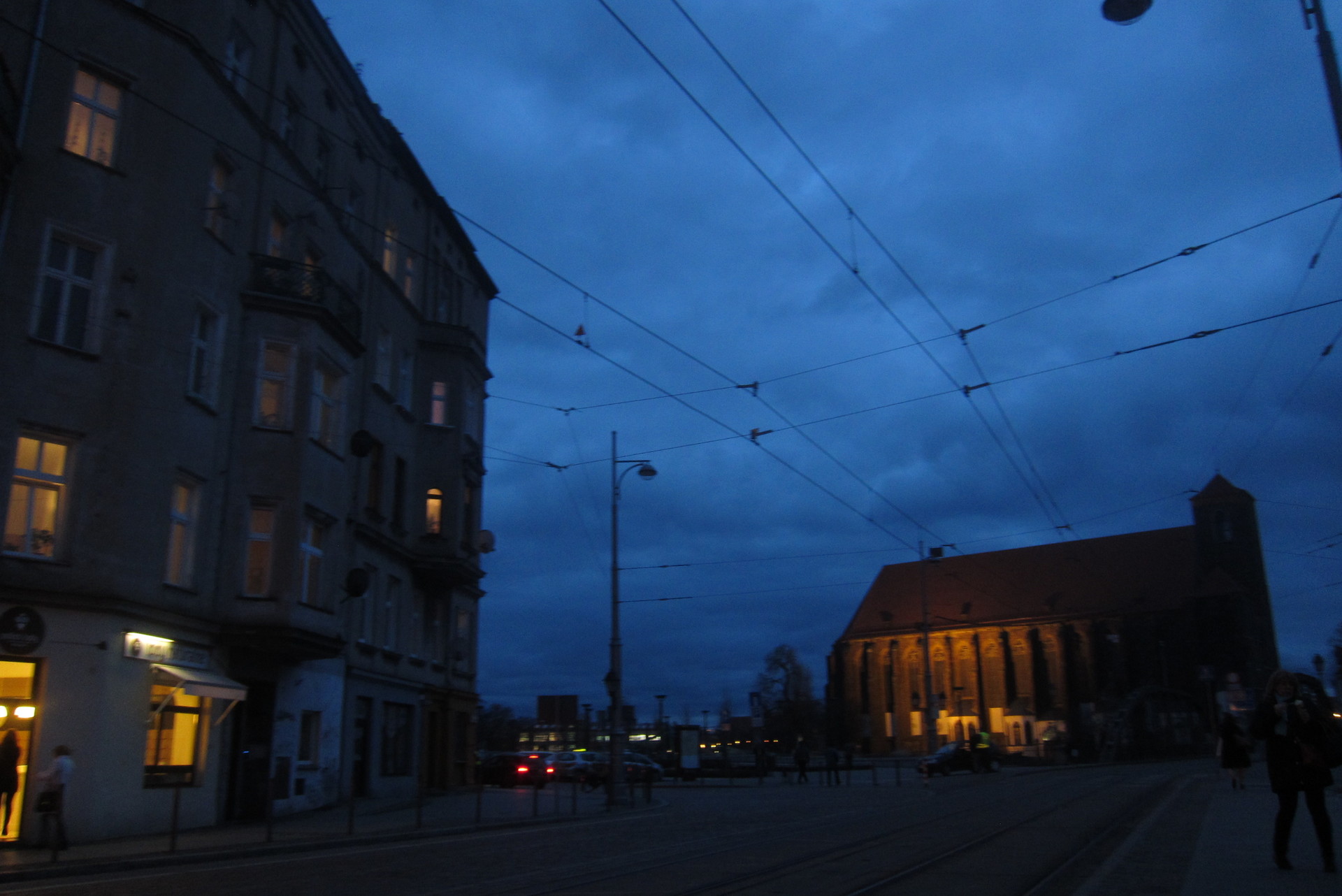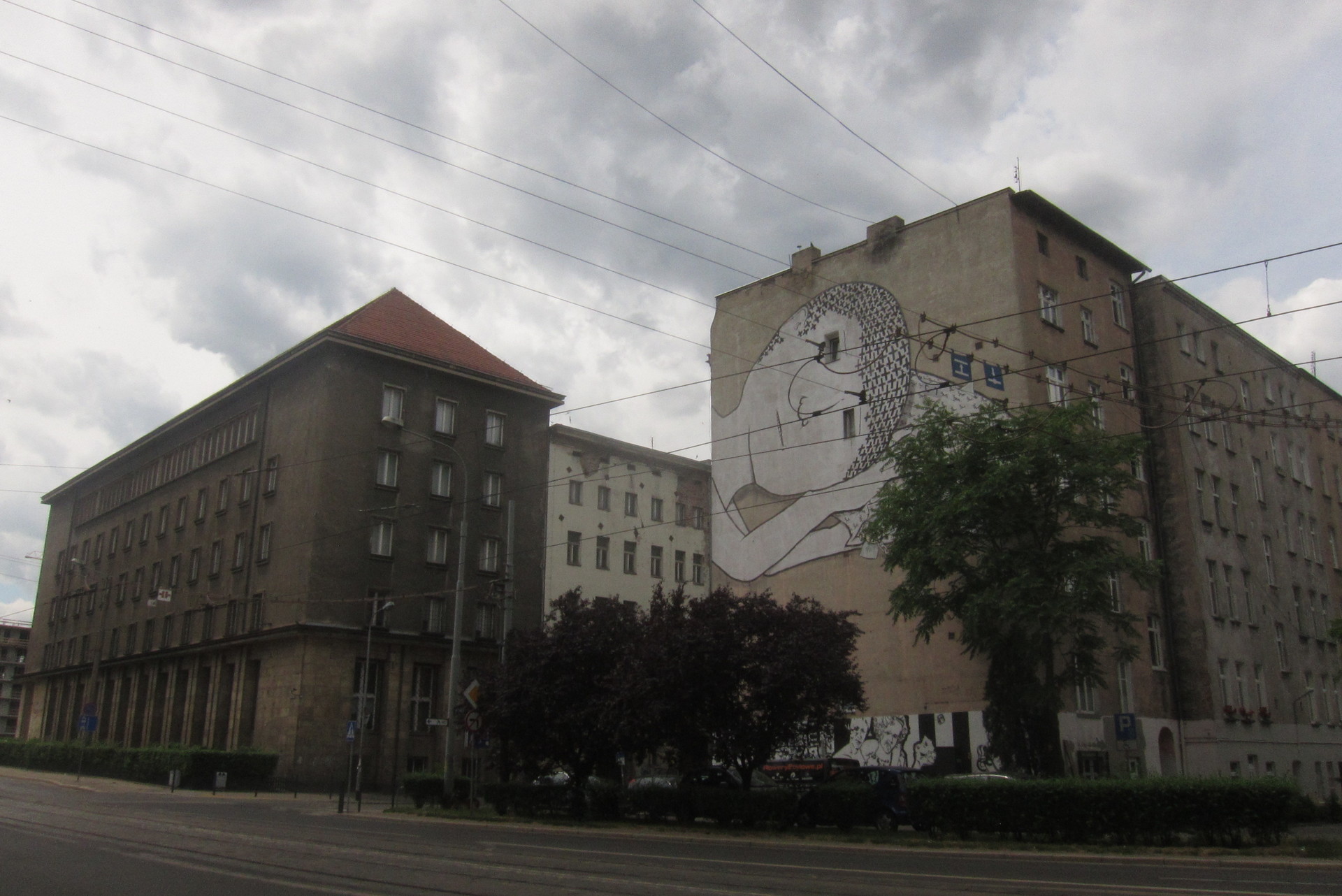 ---
Photo gallery
---
Share your Erasmus Experience in Academy of Fine Arts in Wroclaw!
If you know Academy of Fine Arts in Wroclaw as native, traveler or as exchange student... share your opinion on Academy of Fine Arts in Wroclaw! Rate different characteristics and share your experience.
Add experience →