Öğrenci Konaklamasında Uzman Kişiler
İdeal odanızı kolay, hızlı ve güvenli bir şekilde %100 online olarak kiralayın.
Kiralık yeni öğrenci dairenizi bulun
Dünya çapında öğrenci kalacak yeri mevcuttur
Ev denetçilerimiz tarafından doğrulanan mülkler
Deneyimlerini paylaşan uluslararası öğrenciler
Mükemmel öğrenci kiralama deneyimi
İlham alın ve yurtdışına seyahat etmek için binlerce bahane bulun: burs ve hibeler, stajlar, kurslar... İdeal öğrenci kalacak yerinizi seçmek için ihtiyacınız olan tüm bilgileri size veriyoruz.
Öğrenci odanızı, dairenizi, stüdyonuzu veya yurt dışındaki ikametgahınızı çevrimiçi olarak bulun. Tüm bütçeler için seçenekleri keşfedin; süreç boyunca size tamamen ücretsiz tavsiyelerde bulunacağız.
Doğrulanmış mülkler, anında rezervasyonlar, güvenilir ev sahipleri ve endişe duymadan yurtdışına taşınabilmeniz için en iyi kiralama garantileri. Hepsi avantaj!
Yakınınızdaki öğrencileri bulun
Binlerce öğrenci yurtdışındaki yeni maceralarını paylaşacak birini arıyor. Yeni oda arkadaşları bulun!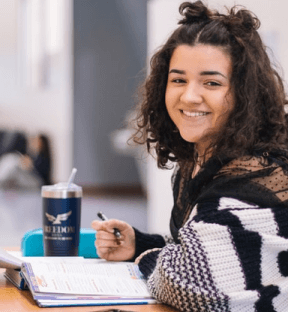 Darlene Robertson
İtalya şehrinden Finlandiya şehrine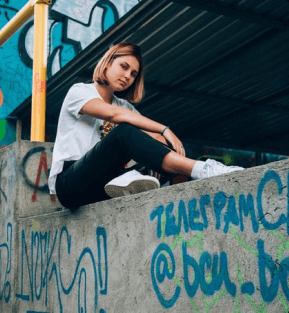 Jane Cooper
İrlanda şehrinden İspanya şehrine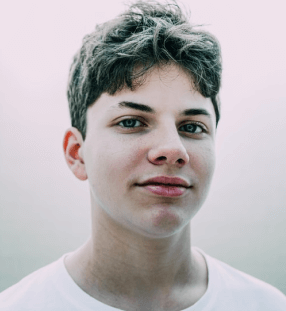 Ralph Edwards
Danimarka şehrinden Portekiz şehrine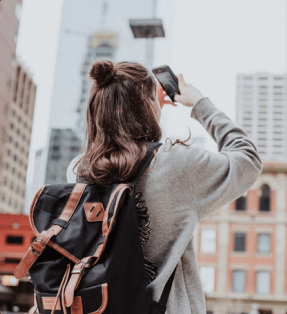 Eleanor Pena
Birleşik Devletler şehrinden Yunanistan şehrine
Kristin Watson
Fransa şehrinden İspanya şehrine
Dianne Russell
Portekiz şehrinden Almanya şehrine
Erasmusu hakkında
In order to place a booking request for a property you just need to select the property/room and your move in/out dates, then press the "Request to book" button. If you are booking a room in a particular property, please make sure to select the room you are interested in.
You will be directed to a form with 3 simple steps, where you'll need to fill in some information about yourself and your stay. Once you complete this, you will proceed to the last step which is to send your payment authorisation where you can use the following payment methods:
Via PayPal if you have an account or using a credit/debit card through PayPal.
Via Debit or Credit Card (VISA or Mastercard)
In order to begin your reservation process we will need your payment authorization. The first month rent (first week for London) and the booking fee (not for London or Berlin) will only be debited by Erasmusu if and when your booking is confirmed.
If you have a discount code or referral code you will need to click on the blue text "Do you have a discount or referral code?" to open the box to apply it.
We allow you to place several booking requests for the same dates and location. Once the first landlord accepts your requests, the rest of the requests will be automatically cancelled to avoid any duplicate charges or need to issue refunds.
We provide the landlord with 24 business hours to accept your request. We do our best to ask the landlord to respond in a timely manner however should there be a delay you are welcome to either wait or cancel your request and book another properly.
There is no penalty to cancel a request so long as the landlord has not yet accepted.
Should your request be rejected, our agents will do their best to find you a similar property.
You can search for properties by inputting your selected move in and move out dates.
We also include this information on each property listing - simply scroll to the bottom and look at the "Availability and pricing" section to get more details for this house.
Dates in red indicate this property is not available.
Dates in green mean the property is available.
Dates in grey mean these dates have already passed.
At Erasmusu all of our properties are offered for mid to long term rentals with a minimum of 30 days.
In some cities, due to legal requirements, the minimum stay differs as follows:
30 days minimum stay: Dublin, Florence, Lisbon, London, Madrid, Milan, Paris, Porto, Rome, Valencia, Vienne.
32 days minimum stay: Barcelona.
60 days minimum stay: Berlin.
90 days minimum stay: Brussels.
Also, the landlords can set additional minimum and maximum stay rules too.
Some properties will have a "gap" rule which means the landlord will only accept bookings with a move-in within a certain date range. That is why even if it's available when you select your dates in the calendar the system does not offer your move-in dates so far in advance.
Landlords will operate this way in order to avoid having the property empty for long periods between two bookings. Unfortunately, this is a non-negotiable policy. For this reason, you will only be able to book within the date range that has been set up by the landlord.
Our recommendation is to always search with the exact dates needed so you only get properties available for those periods.
Do you already have your destination for Erasmus+ or Turing Scheme next year? Have you been selected for your dreamed Bachelor or Master's Degree abroad? Congratulations! We knew you would make it! But now you need to find the student housing that suits your needs best. You can choose between several options regarding accommodation for students.
Whether you prefer a student home, student flats or are maybe looking for a student private accommodation, you'll find what you need at Erasmusu. Just type your destination in the search bar and select your availability to find the best student accommodation. From 1 bedroom student apartments to summer student accommodation.
Check our student properties to start looking for the perfect place!
Advantages of booking on Erasmusu
Sooner or later you'll have to start searching for a flat in the city that'll be your new home during your year abroad. To make things easier for you, we wanted to sum up the main advantages we offer at Erasmusu, your trusted student housing platform and the biggest online community for students, so you don't have any troubles finding and booking the best student accommodation:
Flexible booking. No more big headaches in trying to schedule your trip. Thanks to our flexible booking regarding the dates of your stay, you'll be able to book only the months you need.
Exclusive support service. If you don't know where to start, we can help you find your ideal student flat. Tell us what kind of accommodation you are looking for via our Chat Support Service and we'll help you find it at no cost!
Verified properties. Get your student flat or rooms safely. Check our student accommodation listing and book with the certainty that what you see is what you get.
Book online, from wherever you are. Forget about unnecessary expenses and book from the comfort of your home or any place you are. Find student accommodation for rent just a click away, no need to go to any real estate office. Every step of the booking process will be 100% online!
Sharing accommodation. Live the best international experience!
Sharing accommodation is the perfect way to save some money if you move abroad to study. We are convinced that living in an international student house will make your experience unforgettable. Many of us have lived in a student house before, including our agents! For this, you will have the best advice on how to find the best student house for you. Looking for shared accommodation will no longer be a nightmare!
Book quality student rooms the easy way
If you are convinced after reading about sharing accommodation and want to look for the best student rooms for rent, search no more! We have many options you can choose from between student and Erasmus rooms in shared flats. This will give you the advantage of saving some money for travelling and other important things.
Fancy living the best uni life? Check our university accommodation
Many university students choose to live in a student residence for their year abroad and we completely relate to it! There are magnificent student dorms with every facility you will need during your stay: cleaning service, equipped kitchen, free wifi, etc. At Erasmusu.com we want to offer only the best university housing, so if you are thinking about booking a room in a student dormitory you only need to contact our team and we'll help you out. Find now the best student halls and campus accommodation!
If you prefer something more private, you can't miss our studio student accommodation offer
Given the global situation you are probably eager to rent a private place with no shared areas. Student private accommodation can be expensive sometimes, but have you thought about renting a student studio flat? Studios are a great option if you can't really afford renting an entire flat, and they have everything you need without having to share common areas such as kitchen or bathroom! We are sure you will have the best year abroad if you finally choose your ideal accommodation between all the options in our student studio apartments listing.
No payment is taken until the booking is accepted. We will charge you the first week or month of rent upfront plus a one-off booking fee.
You have access to all the information on the website completely for free.
You can contact other students for free.
The only payment to be made at Erasmusu is at the time of booking. Once you have entered your desired dates on the property page, you will be able to see the full payment schedule which includes Erasmusu's booking fee (paid once at the moment of the booking), the deposit, the monthly rent and any admin fees that may be charged by the landlord.
Please note that the payment schedule does not include any utility bills charged separately by the landlord. Neither does it include any additional fees such as cleaning fees, late hours check-in, overnight guests, etc.
When cancelling 60 days or more before check-in, tenants can get a full refund of their down payment on the rent. The booking fee is not refundable for confirmed bookings.
When cancelling between 30 and 59 days before check-in, tenants can get a 50% refund of their down payment on the rent. The booking fee is not refundable for confirmed bookings.
When cancelling 29 days or less before check-in, there will be no refund on the tenant's down payment on the rent or booking fee.
Important guidance for tenants:
The above refund rules apply, even if government travel restrictions are in place at the time of booking cancellation.
We recommend you consider government travel restrictions in your current location as well as those in the city where the property is located before you make your reservation.
Please be aware that the above refund rules also apply in case of changes of your study or work plans, including for example cancellation of university programmes or internships.
In all circumstances, once a contract has been signed between the tenant and the property owner, the terms of the direct contract will take precedence.
Any funds that have been transferred directly to the property owner, are at the discretion of the property owner to refund to the tenant. This includes the security deposit.
Any refund terms related to early departure are subject to the terms set in the contract signed between the tenant and the property owner, and any changes to those terms are to be agreed directly between the tenant and the owner.
"What happens if the property owner rejects my booking?"
Erasmusu will not make any charge to the tenant's payment card.
"What happens if the property owner accepts, then later cancels my booking?"
Erasmusu will seek to help the tenant book a replacement property. Should no alternative properties be suitable, Erasmusu will refund 100% of the reservation fee and first rent payment to the tenant.
"What happens if the property owner ends my lease early?"
Once a contract has been signed between the tenant and the property owner, the terms of the direct contract will take precedence.
Any funds that have been transferred directly to the property owner are at the discretion of the property owner to refund to the Tenant. This includes the security deposit.
"What happens if my university programme or internship is cancelled due to new Covid-19 restrictions?"
Please consider that in accordance with our Guarantee and Force Majeure policies we are only able to offer full refunds in cases where you are unable to travel to the booked property due to illness or travel bans. Changes in your study/work plans do not qualify for Force Majeure cancellations. We strongly recommend checking with your university and/or exchange programme before booking.