Nowrouz in Tehran
Hey guys so today is a really special day and to avoid all confusions yes I am still in Kuala lumpur and I'm working on a lot of new contents, I'm so excited to share them with you guys! Anyways today is special because first of all it marks the official first day of spring worldwide, and most importantly it's Persian new year! So here is what you should do, if you are ever in Tehran for Nowrouz.
Haft Sin Shopping
Okay the literal translation of Haft Sin is literally the "Seven S", there are seven representational things that Iranians put on their table and make a decoration with, all seven of them starting with a "S", in Persian of course and not in English. It is super fun to go shopping for the seven S, first of all you'll learn about the Iranian culture and second of all you get a whole different new years experience.
I'm going to write a short description of every "Haft Sin" table and what it should contain to be as traditional as possible.
First of all the first S is Garlic, it symbolizes the ongoing fight with the badness and the evil.
Second S is "Sabze", which is a green plant usually, something like grass, it symbolizes life and pureness. How deep I know, and I know it is super interesting so you guys are welcome.

(Our Sabze this year, we grew it ourself)

Next we have apple, this symbolizes fruitfulness and productivity. It is also said that it is a symbol of respect for the elderly of the family.

Vinegar is the fourth "S", it symbolizes patience in life.
Samanoo which is our fifth S, does not have a name in English, it is a desert sort of things made from different sprouts and mixed and cooked, I definitely suggest trying it out. It symbolizes blessings (mostly in terms of food) and strength.
Sea buckthorn, another item on our odd list of shopping, it is a symbol of love and mostly emotional affection and attachment.

Sumac is the last item on the list, well it represents rain but symbolizes love again.
These are the seven original ingredients to having a forever memorable experience in Iran for new years, now you might ask where on earth are we going to find these items, well around Nowrouz in Iran they are everywhere honestly, I definitely suggest going to Tajrish Bazaar or Tehran's Grand Bazaar, both of which I wrote long pieces on before, do check them out in you have any doubts.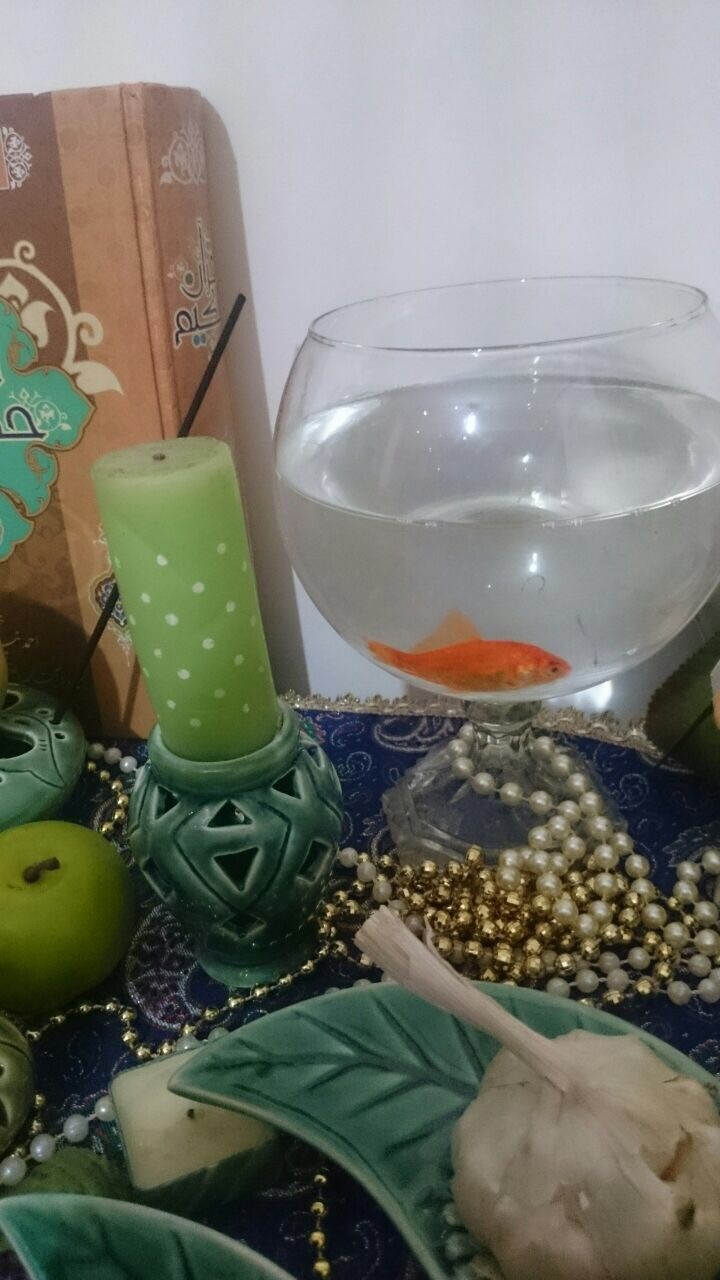 (our cute red fish)
There are also some other stuff we add to the Haft Sin table, like coins which represent prosperity, we put a mirror, and most importantly these cute little red fishes that also represent life and harmony with animals in a way. The end result looks something like this.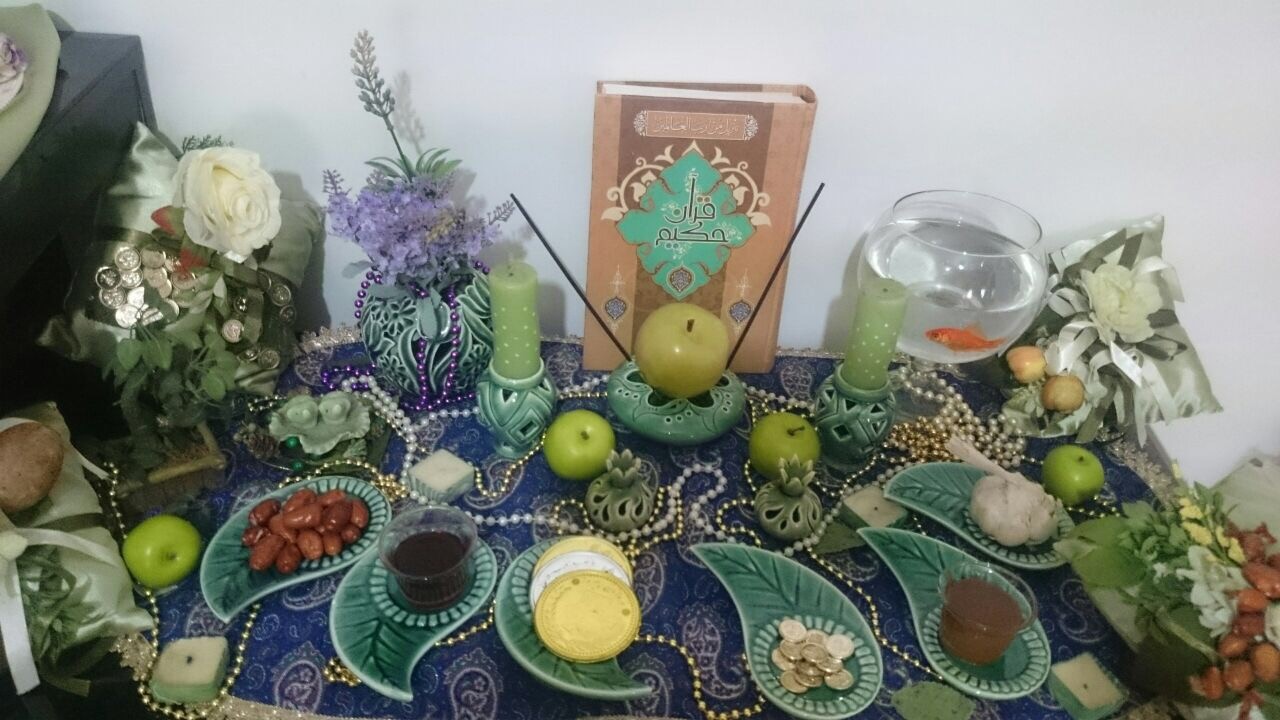 If you have any friends in Iran, it will be more than unforgettable to spend Nowrouz with them and well if you do see them, and they are older than you even remotely, ask them for "eidi" which is basically a small amount of money elderly give to youngsters for New Years. It was my favorite thing as a kid; sadly I don't get as much "eidi" anymore but still fun to think about.
I tried to keep this list short, happy new years to all of the beautiful Persians out there and also to the other countries celebrating Nowrouz.
Cheers
---
Photo gallery
---
---
Content avaiable in other languages
Want to have your own Erasmus blog?
If you are experiencing living abroad, you're an avid traveller or want to promote the city where you live... create your own blog and share your adventures!
I want to create my Erasmus blog! →